Islamabad, Pakistan
CNN
—
Nearly six years after a brutal attack left her on the verge of death, Nobel Peace Prize winner Malala Yousafzai has returned to Pakistan.
Yousafzai, 20, gave an emotional, heartfelt speech on her return to her country of birth, where she is still under threat of violence.
"I'm not very old but I've seen a lot," she said following a meeting with Prime Minister Shahid Khaqan Abbasi.
"I couldn't control what happened, if it was my choice I wouldn't have left my country at all. I had no choice, I had to leave for my life."
In a speech in which she often had to pause for tears, the activist hailed the fact "more than 6 million dollars" has been invested on education in Pakistan in recent years, adding she hoped "we all join hands for the betterment of Pakistan for our future, to empower our women so they can earn and stand on their own two feet."
Abbasi said he was "so happy that our child who has earned so much fame internationally has come home."
"You represent us in the world and especially of the youth and girls and the work you've done for education of girls," he said. "It is our dream and prayers that you are successful, our prayers with you. Welcome home Malala!"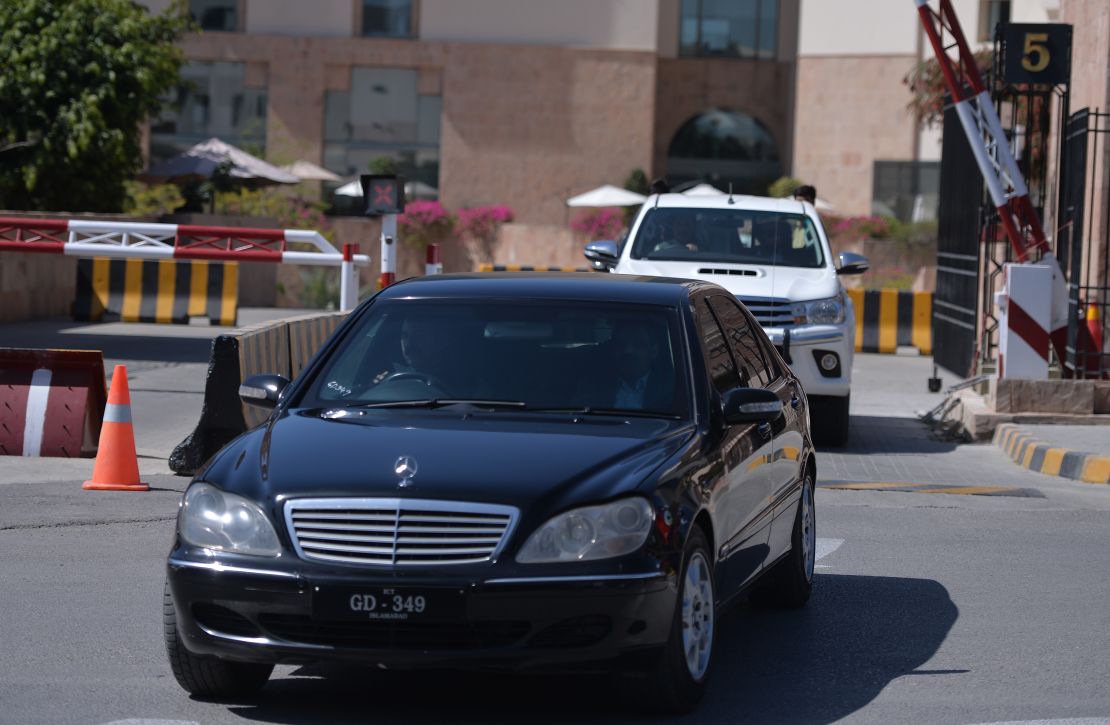 Surprise trip
Yousafzai arrived at Benazir Bhutto International Airport flanked by heavy security in the early hours of Thursday morning, CNN affiliate Geo TV reported.
News of her surprise arrival made instant headlines in Pakistan, where many see Malala as a hero, but others consider her an agitator who should be silenced.
From a young age, Yousafzai was an advocate for girls education, writing online about the intimidation efforts of the Pakistani Taliban in Swat Valley, in the country's north.
In 2012, when she was 14, a member of the militant group shot Yousafzai and her classmates as they sat in a school bus in Mingora in Pakistan's Swat Valley.
Two suffered nonlethal injuries, but bullets struck Malala in the head and neck, leaving her in a critical condition.
Severely wounded, Yousafzai was taken by helicopter from one military hospital in Pakistan to another, where doctors placed her in a medically induced coma so an air ambulance could fly her to Great Britain for treatment.
Little more than a week after being shot, Yousafzai got back on her feet again, able to stand when leaning on a nurse's arm at Queen Elizabeth Hospital in Birmingham, England.
The Taliban released a statement saying that they would target her again if she survived.
Global figure
Yousafzai's ordeal captured attention worldwide and created a wave of goodwill toward her and her cause.
The United Nations launched a campaign for girls' education named "I am Malala," which former UK Prime Minister Gordon Brown guided as special envoy on global education. And it declared November 10 Malala Day – a day of action to focus on "Malala and the 32 million girls like Malala not at school."
Yousafzai founded the Malala Fund, which invests in local educational initiatives for girls in Pakistan, Afghanistan, Nigeria and Kenya, and in Jordan, where it focuses on Syrian refugees.
In 2014, she was awarded the Nobel Peace Prize jointly with Kailash Satyarthi for activism on behalf of children's rights.
She began studying at Oxford University in the UK last year, but in her most recent public interview, she told talk show host David Letterman about how she missed "the rivers and mountains" of her home in Swat Valley and all she wanted was for her "feet to touch the ground of home."
Malala Yousafzai is going to Oxford University (2017)
'She defeated fear'
In her hometown of Mingora, locals were excited to hear of Yousafzai's return to Pakistan, saying they hoped she would make the 250-kilometer (155-mile) trip from Islamabad to visit them in the Swat Valley.
"She should have come back much earlier, we welcome her, she is the pride of the world, why wouldn't she be ours as well?" said Niaz Ahmed, a friend of Malala's father.
"Her courage is an example for education in a place called Swat. She defeated fear in Swat."
Faryal Niaz, a 16-year-old student at the Khushal Model School, where Yousafzai studied before she was shot, said Malala was her idol.
Malala Yousafzai
"When girls like us go to school in Swat the only reason is Malala Yousafza," she told CNN.
Teacher Fazal Khaliq said people hadn't expected Malala to return for many more years, and would welcome her visit.
"Malala should come back again and again. She's only completed one school and we hope that she works on more schools in Swat. I feel like today is Eid," he said, referring to the religious holiday.