Winnie Madikizela-Mandela, the South African anti-apartheid campaigner and former wife of the late President Nelson Mandela, has died at age 81.
The family said in a statement that she passed away at the Netcare Milpark Hospital in Johannesburg, South Africa after a long illness, for which she had been in and out of hospital since the start of the year.
"Mrs. Madikizela-Mandela was one of the greatest icons of the struggle against apartheid," the statement said. "She fought valiantly against the apartheid state and sacrificed her life for the freedom of the country."
Her death came as a shock. "None of us had predicted this," a family spokesman told CNN.
Madikizela-Mandela was known as the "Mother of the Nation" because of her struggle against white-minority rule in South Africa.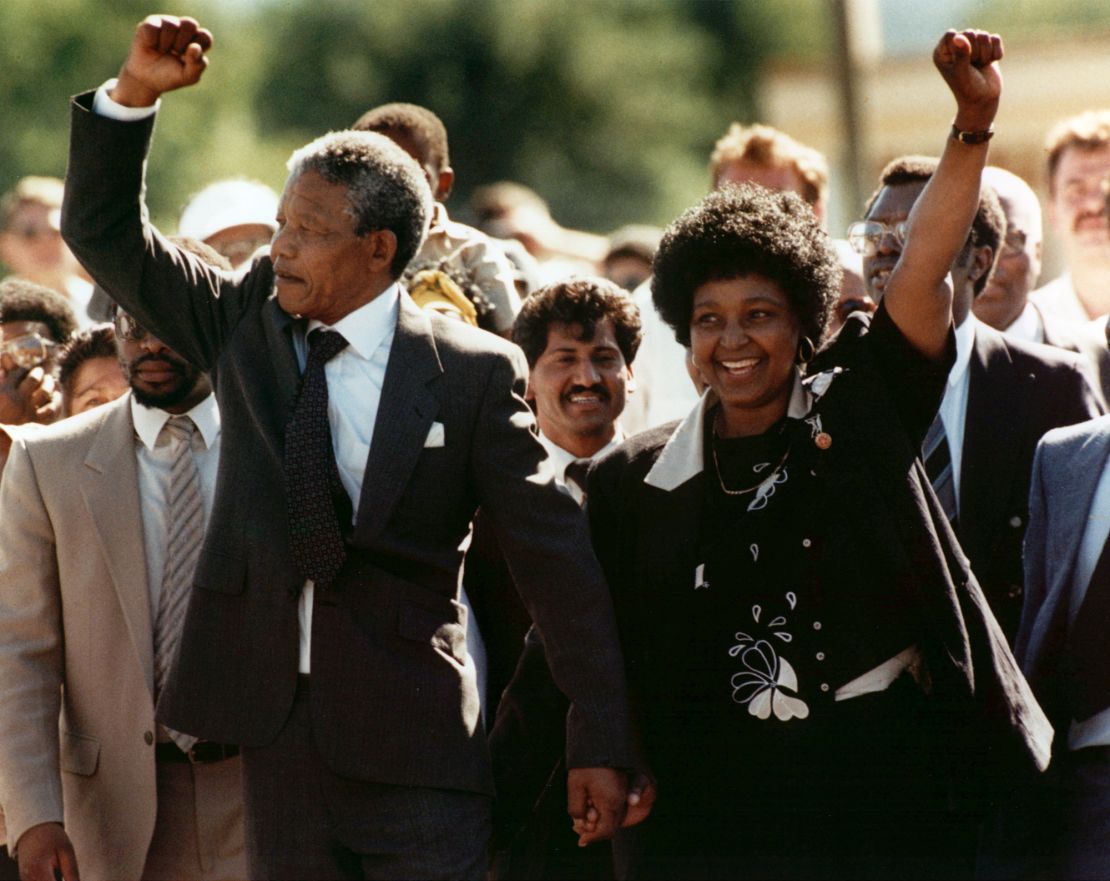 She was married to Nelson Mandela for 38 years, including the 27 years he was imprisoned on an island near Cape Town.
"She kept the memory of her imprisoned husband Nelson Mandela alive during his years on Robben Island and helped give the struggle for justice in South Africa one of its most recognizable faces," the statement said.
The couple were divorced in 1996, two years after Nelson Mandela became South Africa's first black President. They had two daughters together. Nelson Mandela died in 2013.
A longtime stalwart of the ruling African National Congress, or ANC, political party, Madikizela-Mandela was a member of South Africa's parliament at the time of her death.
One of the last official visits she received was from current South African President Cyril Ramaphosa, who went with her to Soweto township last month to encourage people to register to vote in next year's presidential election.
On Monday, Ramaphosa praised Madikizela-Mandela as "an advocate for the dispossessed and the marginalized" and "a voice for the voiceless."
"Even at the darkest moments of our struggle for liberation, Mam' Winnie was an abiding symbol of the desire of our people to be free," Ramaphosa said in a statement. "In the midst of repression, she was a voice of defiance and resistance. In the face of exploitation, she was a champion of justice and equality."
A memorial service for Mandela will be held April 11 and an "official national" funeral will be April 14, Ramaphosa said.
A link to the outside world
The life of Winnie Madikizela-Mandela
Born in 1936 in what is now known as the Eastern Cape province, Nomzamo Winifred Madikizela was the daughter of a history teacher.
As a young social worker, she married Nelson Mandela in 1958 at age 22, and stood by him in the years following his 1964 conviction and life imprisonment sentence for sabotage and conspiracy to overthrow the government.
Madikizela-Mandela led an international campaign calling for his release.
While Nelson Mandela was banned from reading newspapers, his wife was his link to the outside world. Madikizela-Mandela told him of the changes taking place in his homeland and became his often outspoken and controversial public voice.
Nelson Mandela was finally freed in 1990. His defiance of white-minority rule and his long incarceration for fighting against state-sanctioned segregation focused world attention on South Africa's apartheid system, making him the symbol of the struggle to end the practice and bring racial equality to his country.
Outside Africa, Madikizela-Mandela was known largely because of her ex-husband, but in South Africa she was the mouthpiece and face of the bitter struggle against the racist regime.
"She refused to be bowed by the imprisonment of her husband, the perpetual harassment of her family by security forces, detentions, bannings and banishment," said Archbishop Desmond Tutu in a statement. "Her courageous defiance was deeply inspirational to me, and to generations of activists."
A controversial legacy
Although Madikizela-Mandela, who suffered from diabetes, helped usher in a new, more equitable South African political system during her lifetime, she was also entangled in a number of scandals over the years.
In December 1988, her bodyguards, known as the Mandela United Football Club, kidnapped four boys belonging to another anti-apartheid party. One of them, Stompie Moeketsi, was murdered a few days later.
In May 1991 she was sentenced to six years in prison for kidnapping in relation to the incident, but the sentence was later reduced to a fine.
Madikizela-Mandela bounced back and in 1993 was elected president of the ANC's women's league. In 1994, when her then-husband became President, she was elected to parliament and became deputy arts and science minister in the country's first multi-racial government.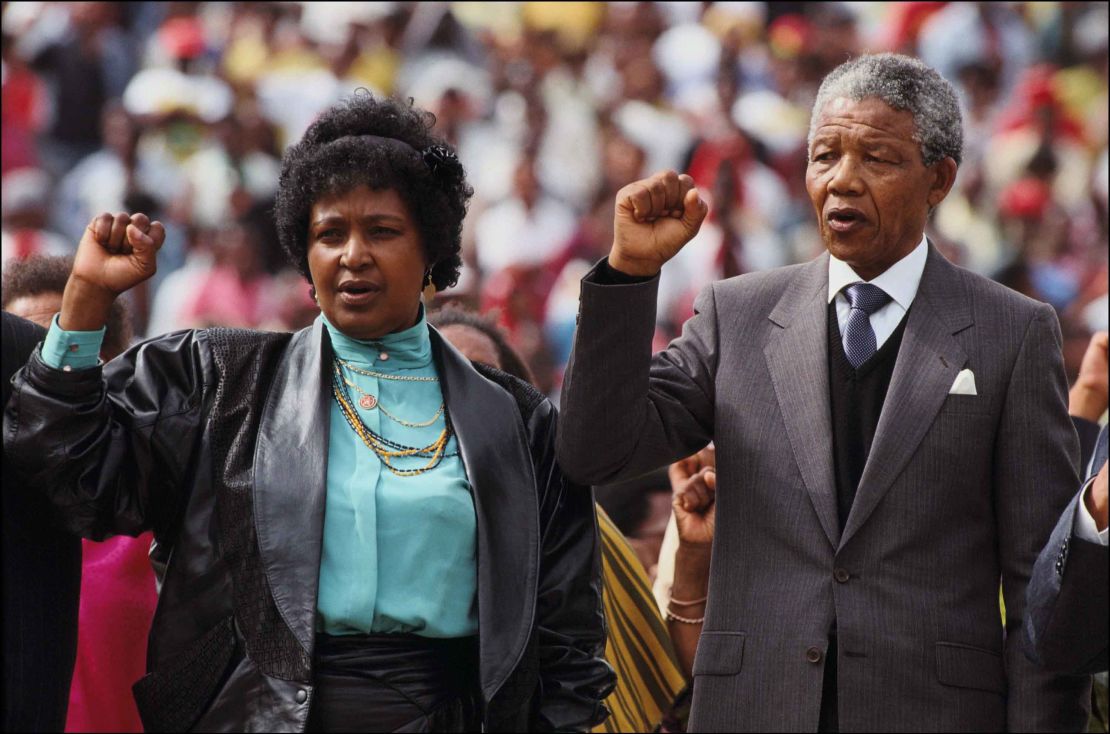 Ever the feisty campaigner, Madikizela-Mandela continued to provoke controversy with her attacks on the government and her strident appeals to radical young