Harvey Weinstein, the man once synonymous with Hollywood whose alleged behavior started one of the most important conversations in the industry's history, began his epic fall from power one year ago.
It all started with a few brave women coming forward about mistreatment at the hands of the Oscar-winning producer.
As it stands, the allegations against Weinstein range from harassment to rape, include the stories of more than 80 women and span several decades. (Through a spokesperson, Weinstein has repeatedly denied "any allegations of non-consensual sex.")
He has pleaded not guilty to six sex crime charges in New York, including two counts of rape.
Weinstein remains under investigation by authorities in Los Angeles and London.
The stories about Weinstein's alleged mistreatment snowballed into a movement against abuse that reverberated across industries.
To date, thousands of people have raised their voices to say, "me too." Dozens of once powerful men – from celebrities to political figures – have been held accountable for mistreatment. Many continue to vehemently fight charges of misconduct.
One year later, the movement to end mistreatment is larger, stronger and more vocal than ever, with the hope being that at least one industry will never be the same.
Read more: Sexual consent is a worldwide conversation
Below is a timeline of some of the fallout since the Weinstein scandal began.
October 5
The New York Times publishes a story detailing numerous accusations of sexual harassment against movie producer Harvey Weinstein. One of Weinstein's accusers is actress Ashley Judd.
"Women have been talking about Harvey amongst ourselves for a long time, and it's simply beyond time to have the conversation publicly," Judd told the Times.
In response, Weinstein issues a statement and announces his leave of absence from The Weinstein Company.
"I appreciate the way I've behaved with colleagues in the past has caused a lot of pain, and I sincerely apologize for it," the statement read in part.
October 8
Weinstein is fired by The Weinstein Company, which he co-founded with his brother Bob in 2005. The board cites "new information about misconduct by Harvey Weinstein that has emerged in the past few days" as the reason for his termination.
October 10
Weinstein is accused of rape by multiple women in an explosive story by Ronan Farrow for The New Yorker.
The story, 10 months in the making, also included new allegations of harassment and other improper behavior – along with assertions that people at Weinstein's film company knew about his misconduct.
Later that day, The New York Times publishes a followup story with quotes from Gwyneth Paltrow, Angelina Jolie and other Hollywood actresses with allegations against Weinstein.
Weinstein issues his first of what would be several denials of "non-consensual sex."
October 14
Weinstein is ousted from the Academy of Motion Pictures Arts and Sciences.
In a statement, the Academy said the action was intended "not simply to separate ourselves from someone who does not merit the respect of his colleagues but also to send a message that the era of willful ignorance and shameful complicity in sexually predatory behavior and workplace harassment in our industry is over."
In the coming weeks, the Directors Guild of America, the Producers Guild of America and the British Academy of Film and Television Arts would all take steps to distance themselves from Weinstein.
October 15
Alyssa Milano tweets a note reading, "Suggested by a friend: If all the women who have been sexually harassed or assaulted wrote 'Me too' as a status, we might give people a sense of the magnitude of the problem." #MeToo, created more than a decade earlier by civil rights activist Tarana Burke to increase awareness of the sexual abuse of young women of color, becomes a viral campaign.
October 19
The Los Angeles Police Department opens an investigation into an alleged 2013 sexual assault involving Weinstein and an accuser who asked to remain anonymous.
Law enforcement in London and New York also investigate alleged sex crimes by Weinstein.
October 25
"Game Change" co-author and journalist Mark Halperin is accused of sexual harassment by former female colleagues at ABC News.
"During this period, I did pursue relationships with women that I worked with, including some junior to me," Halperin said in a statement to CNN.
"I now understand from these accounts that my behavior was inappropriate and caused others pain. For that, I am deeply sorry and I apologize. Under the circumstances, I'm going to take a step back from my day-to-day work while I properly deal with this situation."
NBC News, where Halperin was a contributor, would cut ties with him days later.
October 29
Actor Anthony Rapp accuses Kevin Spacey of making a sexual advance at him when Rapp was 14 in a report published by Buzzfeed. Spacey responds via Twitter, saying he did not recall the alleged incident with Rapp. He apologizes for what he said would have been "deeply inappropriate drunken behavior."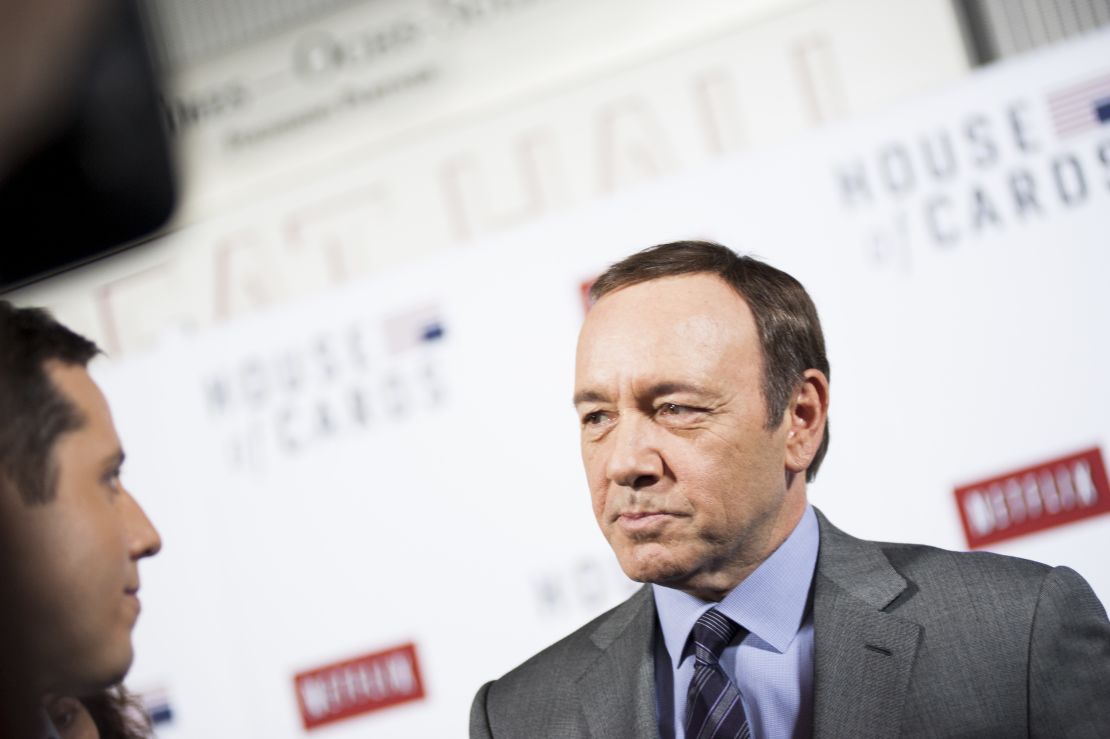 Spacey was fired from his television series, "House of Cards," and has not spoken publicly since.
November 1
Director and producer Brett Ratner is accused of sexual misconduct by Olivia Munn and five other women in a report published by The Los Angeles Times. The allegations range from sexual harassment to assault.
Ratner's attorney Martin Singer says the director "vehemently denies" the allegations.
November 9
Comedian Louis C.K. is accused of sexual misconduct by five women in a New York Times report, including allegations that he masturbated in front of them.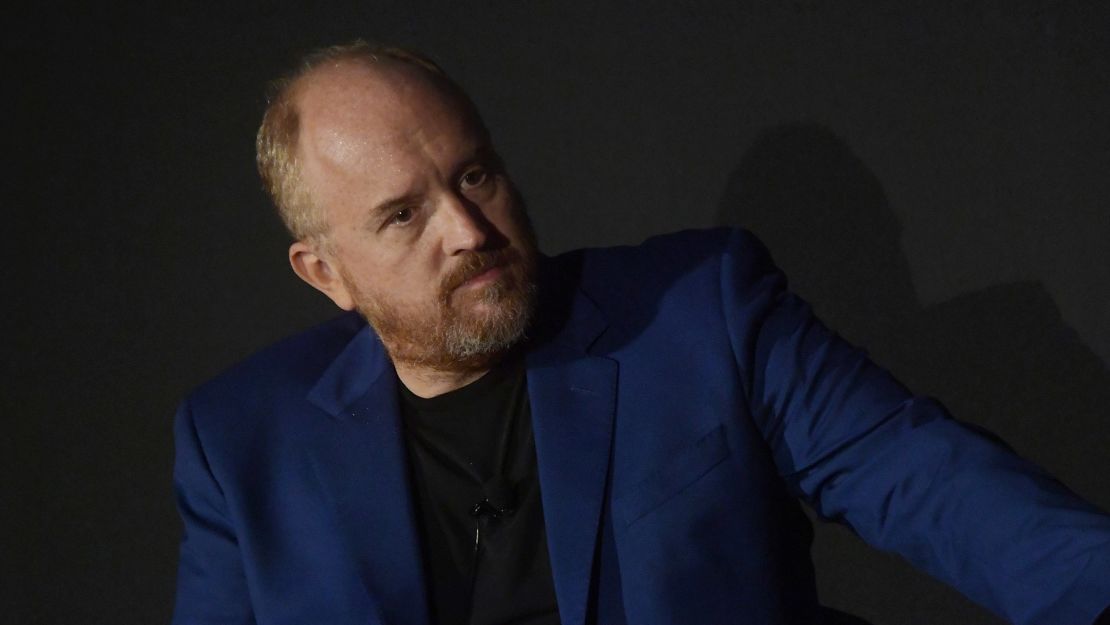 November 10
Louis C.K. releases a statement in response to the allegations.
"These stories are true. At the time, I said to myself that what I did was okay because I never showed a woman my dick without asking first, which is also true," the comedian wrote. "But what I learned later in life, too late, is that when you have power over another person, asking them to look at your dick isn't a question. It's a predicament for them. The power I had over these women is that they admired me. And I wielded that power irresponsibly."
In August, the comedian performed his first stand-up set since the allegations first surfaced.
November 21
CBS and PBS cuts ties with host Charlie Rose after The Washington Post publishes claims of sexual harassment by eight women.
Bloomberg, which aired Rose's eponymous interview program, also ended its business relationship with Rose.
Rose said in a statement that he "deeply apologized" for what he admitted was "inappropriate behavior," but said he did "not believe that all of [the] allegations are accurate."
In December, PBS gave CNN's Christiane Amanpour her own show as an interim replacement for Rose.
November 29
Minnesota Public Radio terminates its contracts with Garrison Keillor, a fixture of public radio and the creator of "A Prairie Home Companion," citing allegations of misconduct.
"I've been fired over a story that I think is more interesting and more complicated than the version MPR heard," Keillor said in a statement. "It's some sort of poetic irony to be knocked off the air by a story, having told so many of them myself, but I'm 75 and don't have any interest in arguing about this."
On the same day, Savannah Guthrie announces on the "Today" show that Matt Lauer has been fired by NBC News after an employee filed a complaint about "inappropriate sexual behavior in the workplace," according to the network.
"We are devastated," Guthrie said.
November 30
A day after he is fired, Matt Lauer issues an apology.
"There are no words to express my sorrow and regret for the pain I have caused others by words and actions," Lauer said in a statement provided to CNN. "Some of what is being said about me is untrue or mischaracterized, but there is enough truth in these stories to make me feel embarrassed and ashamed. I regret that my shame is now shared by the people I cherish dearly."