Like winning the World Cup.
That's how the captain of Fiji's rugby sevens team described a record fourth successive triumph at the Hong Kong leg of the Sevens Series.
Famed for a party atmosphere almost unrivaled in the world of sport, Fiji enjoys the annual trip to Hong Kong more than most.
And it was no different this weekend, as the Fijians ran out 24-12 winners over Kenya in a lively final.
"The Hong Kong Sevens is like the World Cup in Fiji and four years in a row is like winning the World Cup," said Fiji captain Jerry Tuwai.
The state of North American rugby
The Pacific island is still reeling from the devastating impact of Cyclone Josie last week. Local media reported four people had been killed, while thousands of homes were flooded.
The situation could further deteriorate with another storm system expected to pass through the country early next week.
"It's great to have done this for the people of Fiji and those who have been affected by the floods in Fiji," explained Fiji coach Gareth Baber.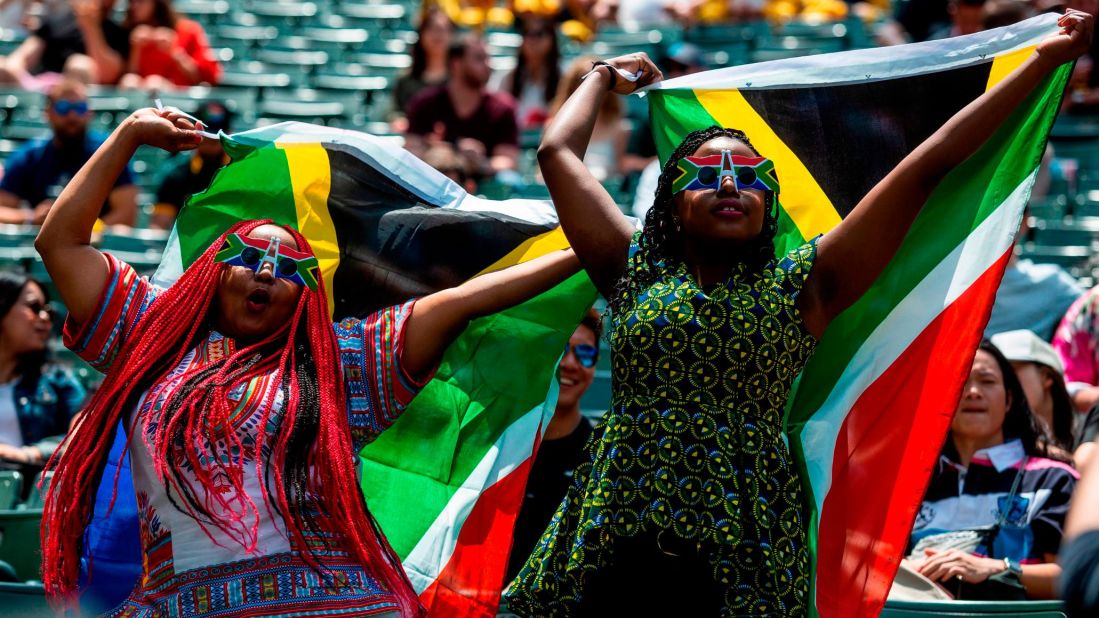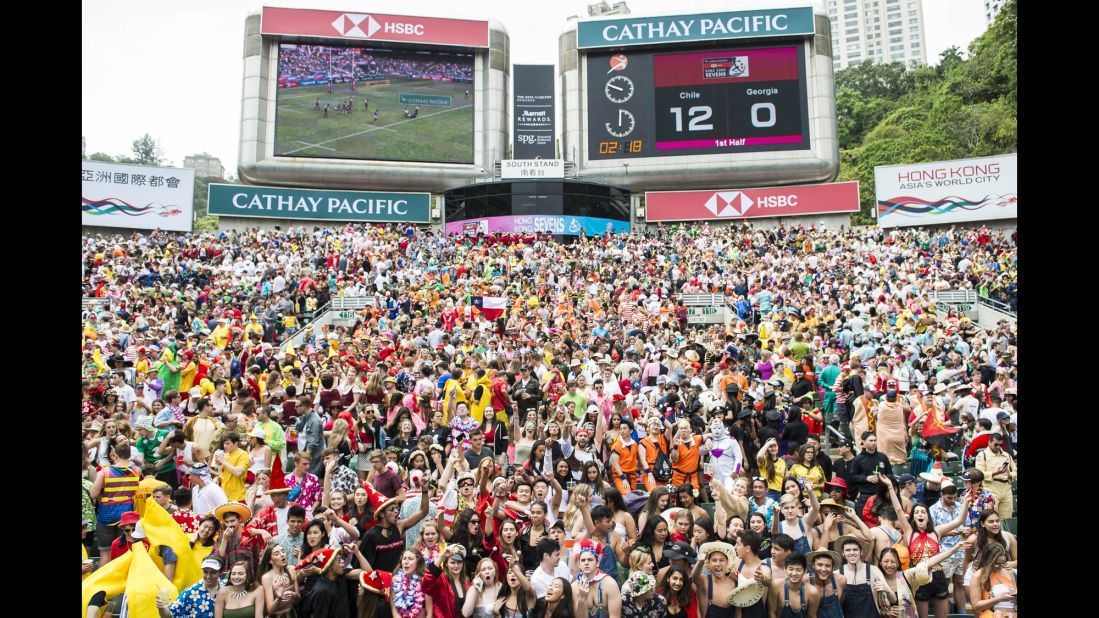 Hong Kong Sevens: Fans get all dressed up for rugby party
"We've talked about it all week — what we could do to lift the worries and stresses people are having in their lives — and I thought the players did admirably this weekend."
Kenya's Collins Injera and Willy Ambaka were yellow carded in the first half and the Pacific islanders took full advantage going in at halftime 17-0 ahead.
Tries from Billy Odhiambo and Oscar Ouma put points on the board for Kenya after the break, but Fiji's early lead proved insurmountable.
"I'd like to thank my boys for the team effort and thank the Kenyan team for a good game," Tuwai told the World Rugby website.
"Hong Kong is always special for us, we respect and honor the tradition that Fiji has with the Hong Kong Sevens."
South Africa beat New Zealand 29-7 to take the bronze medal, while Argentina edged USA 14-12 to secure fifth.
Could you do this rugby training work-out?
Commonwealth Games
Fiji's attention will now be focused on further glory when the team heads to the Commonwealth Games on Australia's Gold Coast.
Some nations, including South Africa which was beaten by Fiji in the semifinals, sent weakened squad to Hong Kong in preparation for the Commonwealth Games competition which takes place between April 13 and 15.
Fiji's third tournament win of the 2018 Sevens Series took the Pacific island team to within three points of leaders South Africa in the overall standings.
The 2019 Sevens Series will involve Japan after Damian Karauna's side beat Germany 19-14 in the annual world series qualifier in Hong Kong.
Japan is also one of two Asian qualifiers that will contest the World Cup Sevens in San Francisco in July.