Crowds turned out in cities around the world Saturday for the second annual March for Science.
Saturday's crowds were notably smaller than those that showed up for the first march in April 2017, but attendees expressed as much optimism and hope as they did last year.
According to the non-partisan March for Science organization, the main event was set to take place in Washington, while more than 230 satellite events were scheduled around the world in different forms, be they marches, rallies or science exhibitions.
"There definitely aren't as many people present this year, but the people and speakers here are equally as passionate to help advocate for science," said Mackenzie Mittleman, 24, who attended the march in Washington for a second year.
Participants aimed to hold public officials accountable and push them to implement policy based on scientific evidence, according to the march's website.
Washington's event began Saturday morning with teach-ins, expos and a rally that featured speakers and musical performances before participants planned to march to the US Capitol.
Why they marched
Mittleman, who works in science communications, told CNN she was advocating for "so many things!"
The foremost issue for her was how the United States and the world are being impacted by climate change, and she wanted to see more action taken to fight it.
"I also believe science education in school and beyond is vital to create future generations of scientists and develop innovative research and cure various diseases," Mittleman said. "Also to help with the communication of facts and research to help educate people that may not have the resources they need to understand science and its impact on everyone."
Mary Ellen Cosenza, 58, attended the march in New York's Washington Square Park on Saturday.
"We need to speak up, or policy decisions will be made without scientific input," the toxicologist told CNN.
"I also feel passionately about science education," she added. Education should not be limited to scientists, she said. "This way everyone can engage better in policy decisions."
Satellite marches also drew crowds in cities around the world such as Munich, Germany, and Durban, South Africa.
'We must invite the world to join us'
Speakers in Washington on Saturday spoke about making scientific education and information accessible to all people, and not just scientists.
"Scientists, we are all here today because staying isolated in our labs and our offices, relying on others to tell our stories and interpret our research, is not working," said Crystal Dilworth, a molecular neuroscientist and science communicator. "We must invite the world to join us."
Several spoke specifically about welcoming minorities – whether they're people of color or women – into scientific fields.
"The challenges are real for underrepresented students in science," said Corey Welch, director of the STEM scholars program at Iowa State University. "We have to overcome the reality that few or no faculty share our identities or fully understand our situation on campus and how we have to relate back to our communities."
"The diversity research clearly demonstrates bringing all the people to the table – to the scientific table – leads to better ideas, kinder, more ethical solutions, and always a more informed public policy," Welch added.
2017 speakers criticized Trump
During last year's march, massive crowds gathered on the National Mall in Washington to hear speakers champion science and evidence-based research, and condemning those they believed were ignoring established facts and research when it came to policy surrounding issues like climate change.
Other marches took place across the globe, as far north as the Arctic Circle and as far south as Antarctica.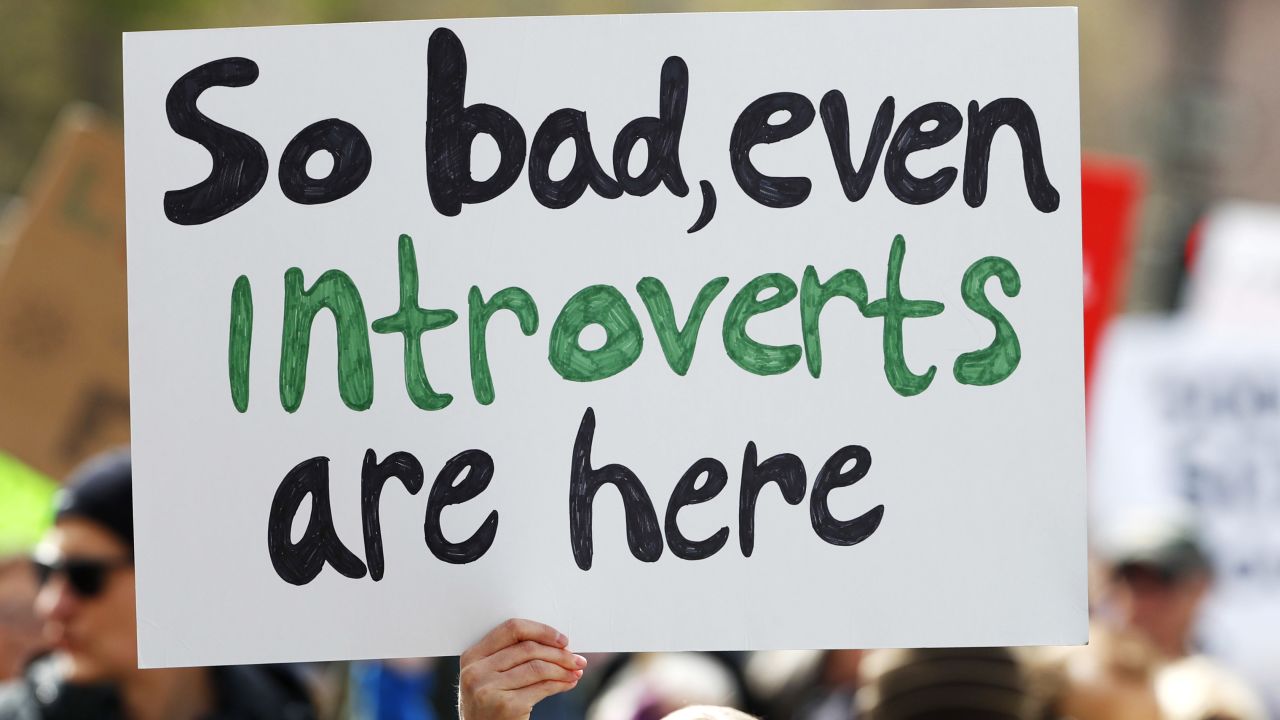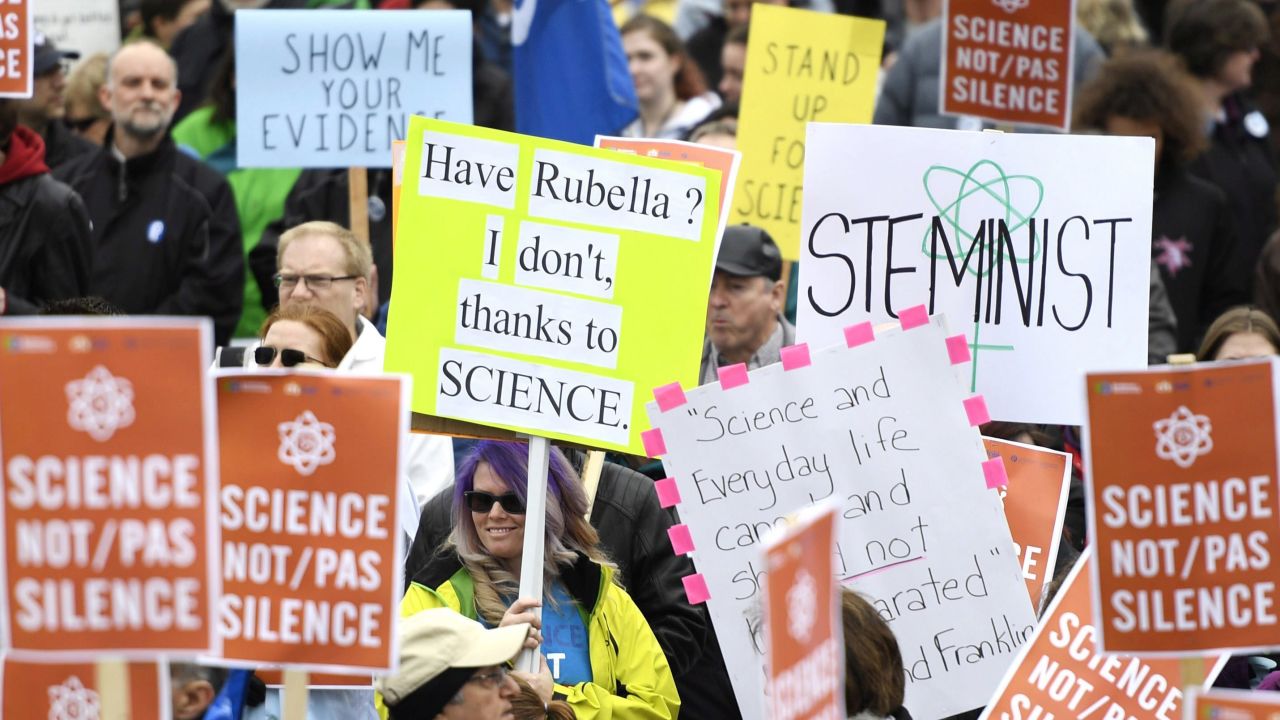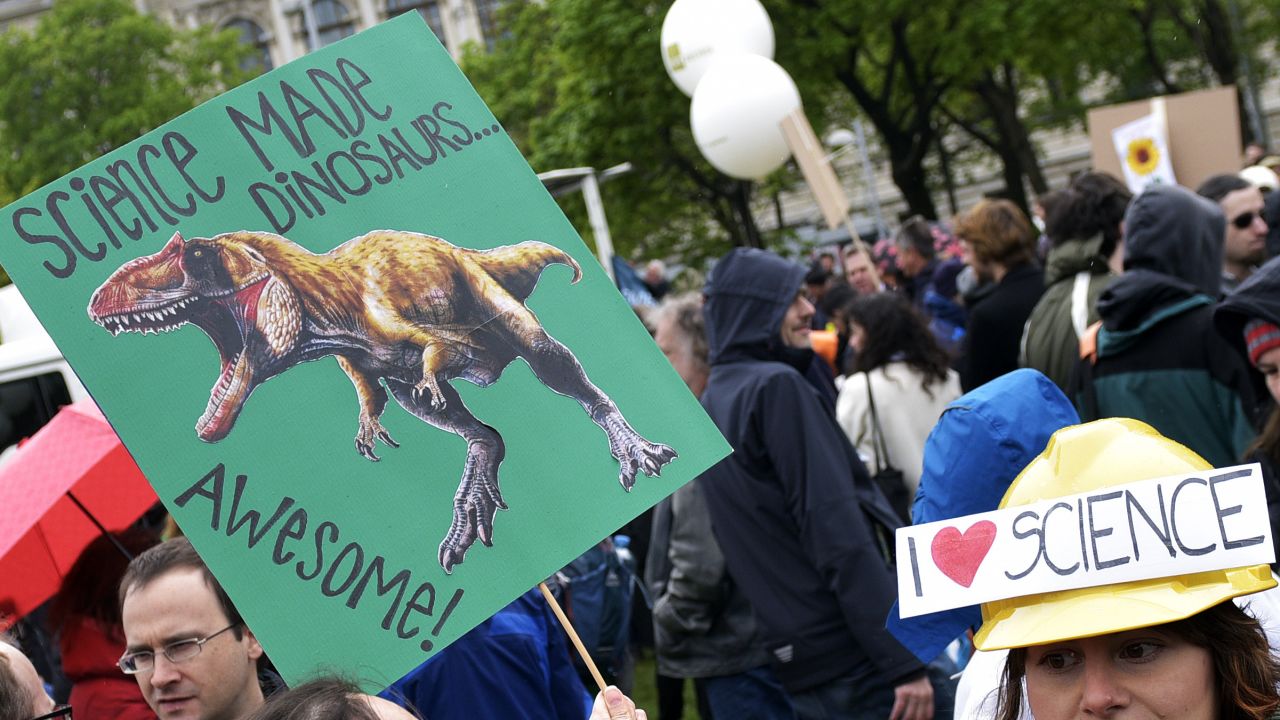 Signs from the March for Science
Many speakers directed their ire toward the President and the Republican party, voicing their opposition to budget proposals by the Trump administration that would cut billions from the Department of Health and Human Services and the Environmental Protection Agency.
Scientists' criticism of the President grew weeks later when he decided the United States would pull out of the Paris climate accord. Trump had established a long record of criticizing climate science and suggested it was a hoax perpetuated by the Chinese government, despite scientific evidence that contradicted those beliefs.