Israel's military destroyed a tunnel originating from Gaza that penetrated tens of meters inside Israeli territory, the Israeli Defense Force announced Sunday.
This is the fifth tunnel destroyed in the past five months, the IDF said.
"This specific tunnel was a complicated and high-quality one, in the sense that it was a network of tunnels [penetrating Israel from] the northern part of the Gaza Strip," IDF spokesperson Jonathan Conricus told reporters.
The destruction of the tunnel network comes amid a wave of Palestinian protests along the border fence between Gaza and Israel, which began at the end of March.
In what has been called "The March of Return," Palestinian protesters have attempted to cross the border fence into Israel to return to what they say are their lands. The Israeli military and officials have said they will not allow any breach of the border fence. Nearly 1,000 Palestinian protesters were injured in Gaza on Friday, largely from live ammunition and tear gas fired by Israeli soldiers.
Tunnel penetrated Israeli territory, IDF says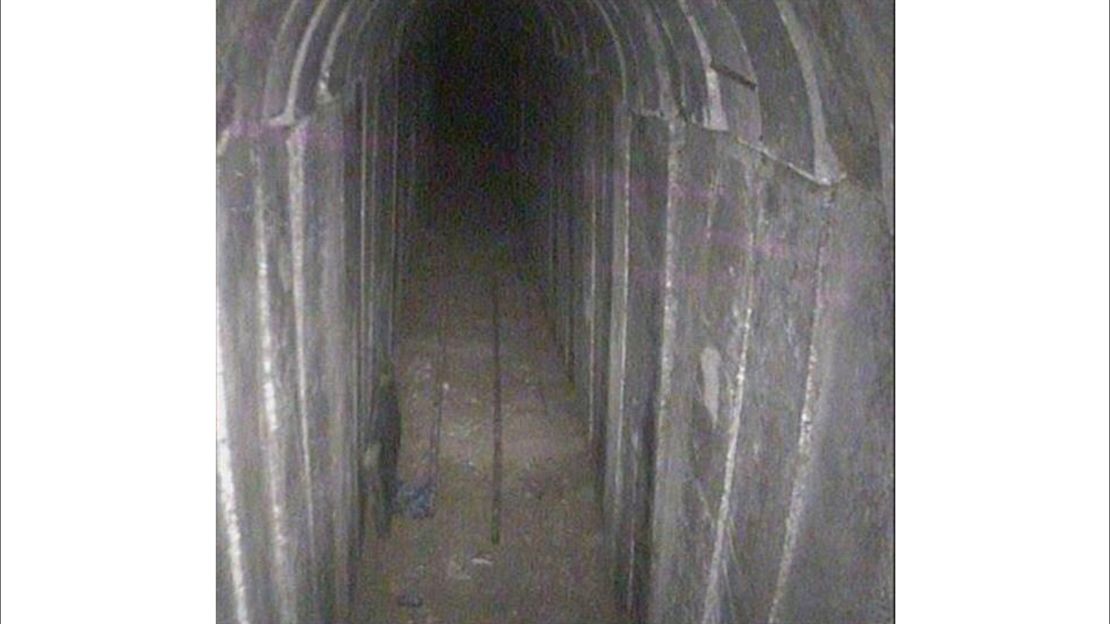 The IDF described it as an "offensive Hamas terror tunnel" that served as a main artery, with several other connected tunnels.
Conricus said it had been under construction for a few years and that the IDF had been monitoring it for a long time through "new intelligence and operational tools that we have in place in the Gaza Strip."
The decision to destroy the tunnel came after it penetrated Israeli territory, he said.
The army said the tunnel originated several kilometers inside Gaza, from the Jabalia neighborhood, and was heading toward the general vicinity of the Israeli community of Nahal Oz.
No explosives were used to destroy the tunnel, but rather it was filled with an unspecified material that "rendered it useless for a long period of time," Conricus said.
According to Conricus, the main tunnel as well as the smaller connecting tunnels were destroyed.
Israel's Defense Minister Avigdor Liberman welcomed the news.
"We destroyed an additional terror tunnel - the deepest and longest that has been uncovered up 'til now," Liberman wrote on his twitter account.
"The tunnel, in which millions of dollars have been invested, money which instead of being invested to lighten the desperate situation of the people, has sunk into the sand," he added.
CNN's Eric Levenson contributed to this report.