Before becoming the heir apparent to Cuban President Raul Castro, when Miguel Díaz-Canel was still climbing his way up the ranks of the Communist Party hierarchy in the island's provinces, he earned a nickname that stuck with him: "Día y Noche," or Day and Night.
The moniker came from low-level government employees who found out the hard way that at any hour, Díaz-Canel could show up unannounced to inspect whether workers were actually on the job and not pilfering supplies or taking a nap.
That fastidiousness and willingness to work around the clock may be key assets after Díaz-Canel was nominated to become the next president of the Communist-run island when Raul Castro, 86, steps down Thursday.
New assembly to choose post-Castro president
It's the first time since the 1959 revolution that Cuba has a head of state not named Castro.
And it marks a long-awaited generational transition from the now-aging guerrilla fighters who seized power at the point of a gun to government bureaucrats who have lived their whole life under the Castros' socialist project.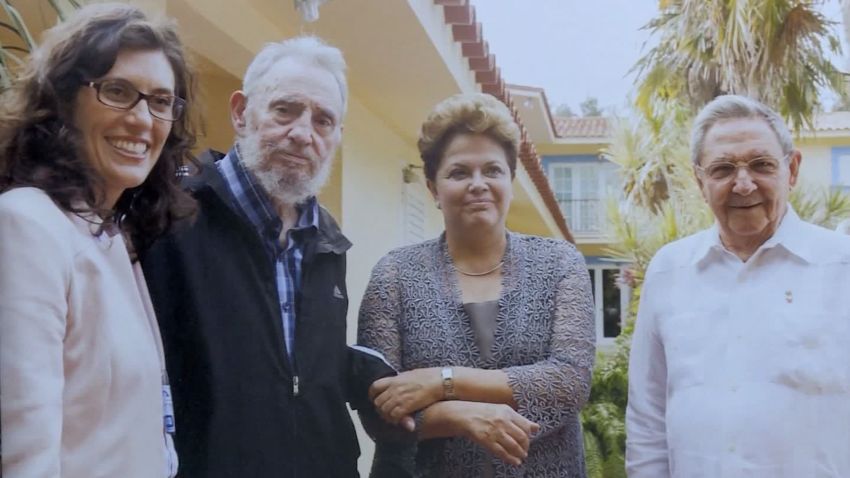 A look Fidel Castro's life (2016)
Who would succeed Fidel and Raul Castro has been the subject of intense speculation in Cuba for decades and has led to the fall from grace of more than one official for seemingly vying for the job.
A steady ascension
An electrical engineer by training, Díaz-Canel was born a year after Fidel Castro took power. Tall and gray-haired, with the physique of a former body builder who no longer hits the gym that often, Díaz-Canel speaks in a soft monotone and rarely strays too far from the script in public appearances.
But while there were other, more dynamic members of his generation who years earlier appeared to have a better lock on the top job, Díaz-Canel quietly made a name for himself as an efficient administrator while serving as the top Communist Party official for the provinces of Villa Clara and then Holguín, where Fidel and Raul Castro were born.
Inside Raul Castro's Cuba
Raul Castro announced in 2013 he would serve a second and final five-year term as president and made clear his thoughts on who should succeed him.
"Comrade Díaz-Canel isn't upstart or an improvisation," Raul Castro said in a speech to the National Assembly, the government body that elects the president of Cuba. "His trajectory has lasted nearly 30 years."
Díaz-Canel was promoted to first vice president and undertook profile-raising trips to represent Cuba at the funeral of close ally Venezuelan President Hugo Chavez and on official visits to fellow communist countries China and North Korea.
'We are defending our revolution'
When Cubans went to the polls in March to vote in single-party, single-candidate elections for the Cuban National Assembly, the international press in Cuba was encouraged by government officials to cover Díaz-Canel as he voted in his hometown of Santa Clara.
Díaz-Canel arrived at the polls wearing a short-sleeved shirt and walking hand-in-hand with his wife. Even though he was accompanied by bodyguards, some of whom had previously protected former Cuban President Fidel Castro, Díaz-Canel seemed relaxed and confident.
He took his place at the end of the line outside the polling station, greeted men with handshakes and women with kisses on the cheek and posed for selfies with children.
Cuban state-run TV had live coverage of Díaz-Canel voting, with the anchor referring to him as Cuba's president before quickly correcting herself.
"We are defending our process, we are defending our revolution, which continues to be threatened, which continues to be attacked," Díaz-Canel told the cameras after voting.
Castro expected to stay on until at least 2021
Still, it's an open question as to how much power the new leader actually will exercise.
Raul Castro is expected to stay on until at least 2021 as the head of the Cuban Communist Party, which determines the long-term planning for the island's government.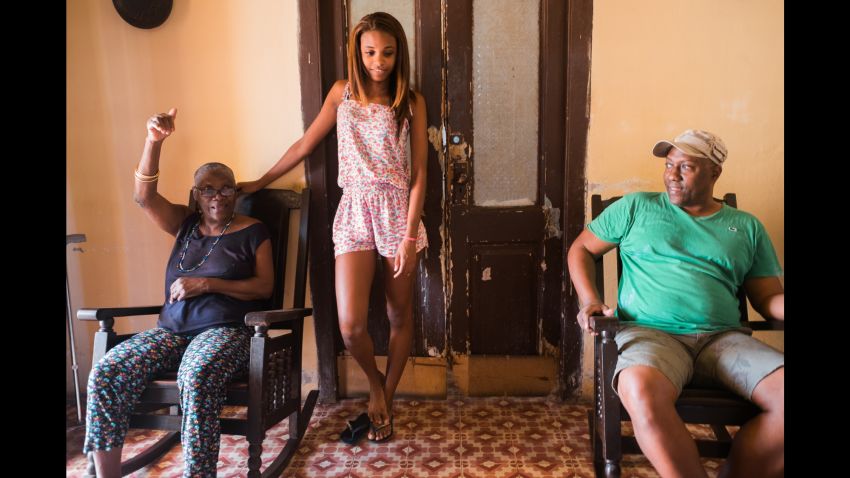 One Cuban family, 3 generations under Fidel
It will be the first time since the creation of the positions that the head of the party is not also the president of the government in Cuba.
It also appears unlikely that Díaz-Canel, who served briefly in the army, will be the top general of the island's army, which oversees large swathes of the Cuban economy.
Without his own power base or credentials from fighting in the revolution and subsequent conflicts, Díaz-Canel will have to prove himself as a leader who can bridge the divisions within the Cuban government
"He wants consensus," said former Cuban diplomat Carlos Alzugaray. "He is not the kind of guy like Fidel Castro used to be, who imposed consensus."
Will Cuba-US relations change?
US officials are waiting to see what changes Díaz-Canel will bring to the job.
The transition is taking place just as the US reduced staffing at the US Embassy in Havana to the lowest levels in 40 years, following mystery health incidents involving US diplomats.
And the US-Cuba relationship has again chilled after President Donald Trump said he was "tearing up" former President Barack Obama's deal with the island and imposed further economic sanctions against the Cuban government.
Now, the US government has less contact and influence with Cuba – just as US officials are trying to get a sense of what kind of leader Díaz-Canel will be and how much turnover will take place in the upper ranks of the Cuban government.
"(Díaz-Canel) was not particularly involved in the US relationship," said Ben Rhodes, Obama's deputy adviser for national security, who led the US delegation in secret talks with Cuba to re-establish relations.
"It's not just the person at the top, there's all manner of positions that are going to turn over," Rhodes said. "My concern is that what Trump did is that it was the worst possible timing to empower hardliners in that transition who can now say, 'See, we can't count on the US.'"
And despite reportedly having a love for American rock and roll music, Díaz-Canel has increasingly shown himself to be a hardliner when dealing with the US.
"Sometimes it's inexplicable that a country so big, so powerful, has dedicated so much time, resources, evil and perversity to destroying the revolutionary process," Díaz-Canel said in 2017, as he attended the opening of a museum in Havana showcasing the CIA's plots against the Cuban government.
Challenges at home
The frayed US-Cuban relationship will only be one item on the agenda for the next president of Cuba.
A worsening economic crisis in Cuba's key ally, Venezuela, has disrupted vital oil shipments to the island.
And Cuban officials apparently still cannot work out a solution to unifying the island's two currencies, which has hobbled the already faltering economy.
Free-market reforms initiated by Raul Castro that allowed thousands of Cubans to go into the private sector have been rolled back after officials complained of a rise in wealth disparity and corruption.
Frustrated by a lack of opportunities and low wages, young Cubans are still moving away from Cuba.
All those problems and more await Cuba's new leadership.
"It must be a very difficult thing to be the president of Cuba," said Vicki Huddleston, a former head of the US diplomatic mission in Cuba. "You have a bureaucracy full of great people who are afraid to do anything. It's a top-down situation. Everything has to come back to you."