Story highlights
The electric Ferrari created by Eric Hutchison is 10 seconds faster than the original gas version
It cost him $10,000 to buy from a junk yard after being destroyed in an engine fire
In 2016, Ferrari boss Sergio Marchionne said an electric Ferrari would be "obscene"
Purists may be horrified by the thought of an electric Ferrari, but can speed win them over?
After thousands of hours of restoring and modernizing one of Ferrari's luxury sports car, Californian Eric Hutchison accomplished the unthinkable and created the very first – and, as it turns out, fastest – electric 1978 Ferrari 308 GTS.
"I really was dying to know how this 308 compared to a stock 308," Hutchison, of electric car conversion specialist Electric GT, tells CNN Supercharged.
"We had a professional driver drive both cars in a timed environment on the same track – about a mile and a half – and the professional driver did that lap in 1:26 with a gas Ferrari."
Next up was Hutchison's electric creation.
"The electric car absolutely decimated the gas car," he says.
"Watching the professional driver off the line, the electric car left like a 25-foot burn out as he was just gripping for traction."
The so-called 308 GTE finished the same track 10 seconds faster.
The opportunity for speed is what makes the car a perfect vehicle to transform, according to Hutchison.
"The Ferrari makes a great candidate for conversion because when you're converting the car to electric you're adding power, you're doubling the power, you're doubling the torque," he says.
"This car was meant for speed. It might not have been engineered for this much speed, but it handles it really well. This car actually goes so much better and it feels natural with this amount of power in it."
'It was a mess'
Hutchison found the 1978 Ferrari totally destroyed after a catastrophic engine fire – the motor and all of its electronics were irreparable. But $10,000 later, he was the owner of a Ferrari 308 shell.
"When I brought the project home from the junk yard, I was completely horrified," he says.
"It had been burned up in a fuel fire, gasoline leaked on the motor. It smelled, all the rubber was melted, there was broken glass. It was frankly a mess."
It was a labor of love. Hutchison quit four times in the two years that it took to restore the vintage car, but finally after thousands of hours of stripping the car, restoring its frame and recycling the parts the team no longer needed, it was finally complete – though not without controversy.
First electric Ferrari: Faster than original
In 2016, Ferrari boss Sergio Marchionne said an electric Ferrari would be "obscene." What's the point of a silent Ferrari when the aggressive sound of its engine is a crucial part of the driving experience, he argued.
And while Marchionne has since changed his stance, admitting that the luxury automaker will move towards electrification by 2020, Hutchinson couldn't wait that long.
"Converting what is historically a gas car with a big roar to all electric is extremely polarizing in public," Hutchison says.
"I have been shamed, told, 'what the heck have you been doing?,' or 'why did you do that project?'
"There's always going to be the purists, and then there's going to be the new wave of electric performance, and the one car that polarizes it more than anything is nothing but a Ferrari."
'Phenomenal' driving experience
The roar of Hutchison's car, which has three batteries – one in the front and two in an L-shaped configuration where the gas tanks used to sit – has been replaced by a quieter electric hum.
"There's something very calming about sitting in a car when it's not making any engine noise," he explains.
"You put your foot down on the pedal in this car, it elicits fear, it's scary, it launches, it explodes and that there's no noise and then you put your foot down and you hear your tires ripping.
"The adrenaline of getting in an electric car with this much power on a Ferrari frame is phenomenal. Indescribable."
But is it comparable to an original Ferrari?
"Not by any means," Hutchison admits. "It's a whole different experience.
"The association with noise and shifting is an automotive experience … the symphony changes tremendously and the car – the feeling, the motors – sound much more like a jet engine when they fire up.
"So there are other noises that come with the change and if you compare it to what a Ferrari has sounded like forever, of course, it's not a Ferrari engine."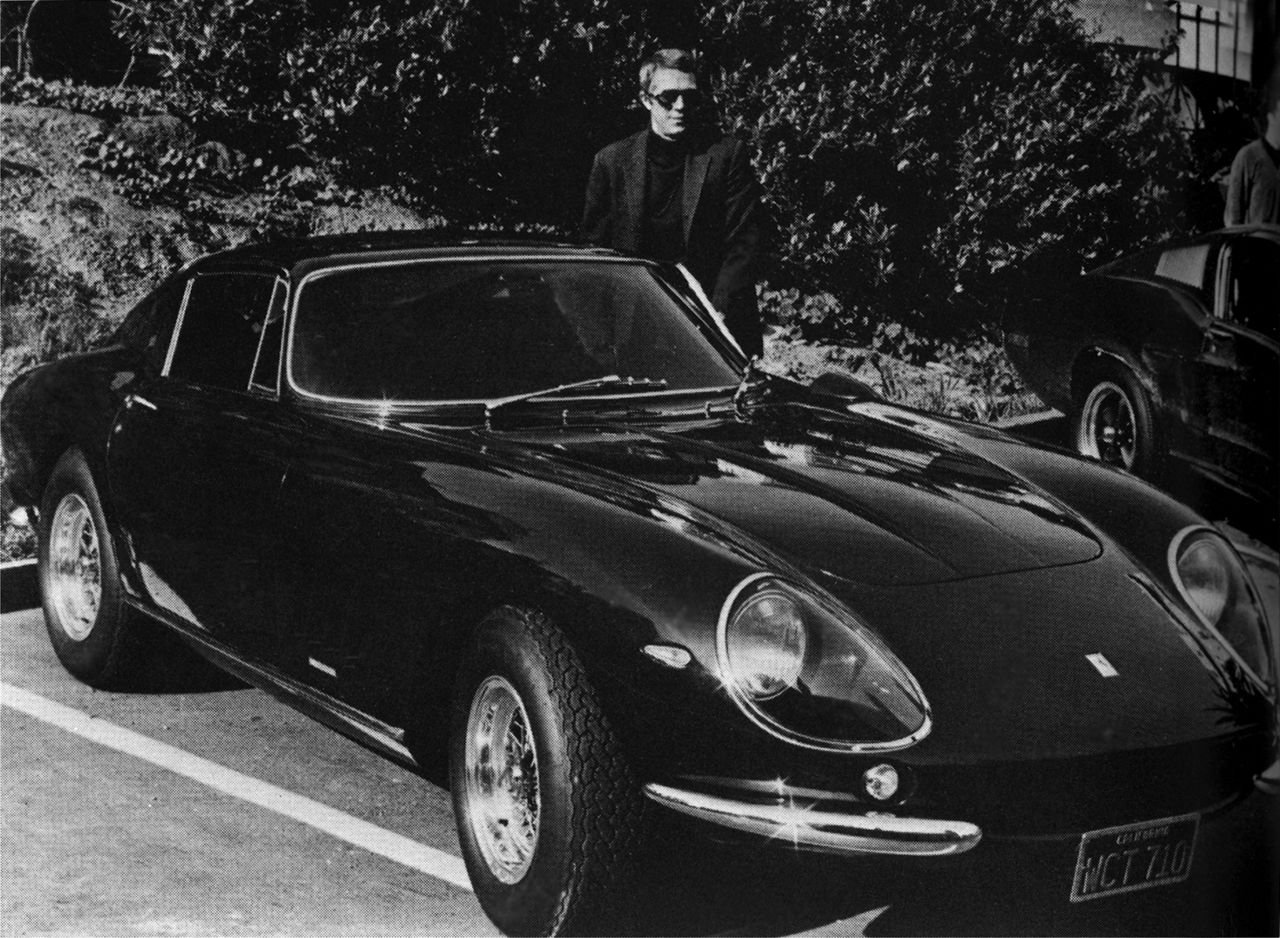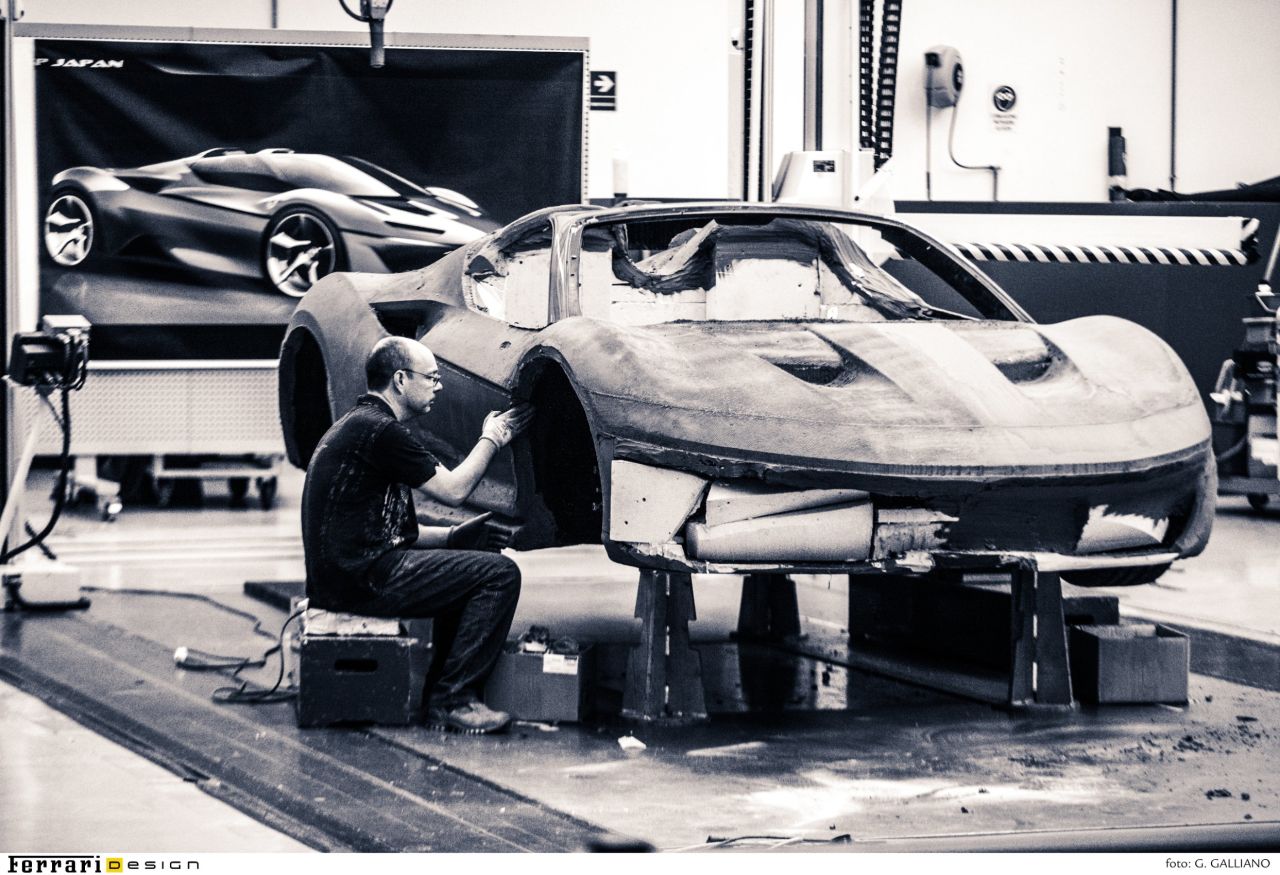 The evolution of Ferrari — 70 years of speed and style
After completing work on the car, Hutchison put it up for sale with classic car auctioneer Barrett Jackson.
"The most satisfying part of the experience is having someone else share the experience of the electric car," Hutchinson explains. "A classic car that's 40 years old, it's going to go for 40 more years to share that, to drive it, and to show that elsewhere to other people. "
The GTE's new owner, Drew Gill, was ecstatic to find out the sports car was electric.
"I didn't know that it was electric when I was bidding on it," he reveals.
"I just thought it was in pristine condition and something that you can drive."
It was only when Gill won the auction after bidding $77,000 that he learned of its unconventional engine.
"It wasn't making any noise but it was moving and then we sat in the post-bid section where we were discussing the car and I found out there that it was electric and I was even more amped.
"Being from California, electric right now is the way to be and then the good thing about it is there's no emissions – all you ever have to do is change brakes and change tires so it's something that I don't feel bad about driving.
"It's fast, it's way better than any other electric car that you're going to drive on the market today, and it's a Ferrari. What else do you want out of a car?"
The electric supercars lighting up 2018
The future of older cars
Hutchison believes the future of cars will involve combining newer technology with older, classic vehicles.
"The amount of interest is snowballing astronomically," he says.
"The conversion of classic cars and the public acceptance of them is something that's very front end.
"You drive a Volkswagen bus that can out-accelerate a 458 Ferrari, it blows you away. So the more people who experience it, the more it's going to happen."
The opportunities are endless, Hutchison says.
"I can't wait to see what happens with classic cars and electric conversions," he says. "It's exciting times."