Nicaraguan President Daniel Ortega has revoked a controversial pension reform resolution after several days of violent protests across the country. The reversal was announced Sunday evening during a televised meeting with government officials.
"This resolution that I'm publishing right now, which was just approved by the Social Security Council, has the effect of revoking, meaning, it's canceling," President Ortega said.
Last week, the government approved the pension reform resolution in an effort to stop the widening deficit in the social security system. The changes increased contributions into the social security system by workers and employers but reduced the pensions of retired workers.
President Ortega's withdrawal of the resolution comes after negotiations over the weekend with protesters and opponents of the reforms.
Dozens killed in protests
The resolution was announced last Wednesday and triggered violent clashes between protesters and security forces. In the capital city of Managua, demonstrators threw rocks and set fires as police responded with tear gas and rubber bullets. Several television stations were taken off the air as the government tried to stem the unrest.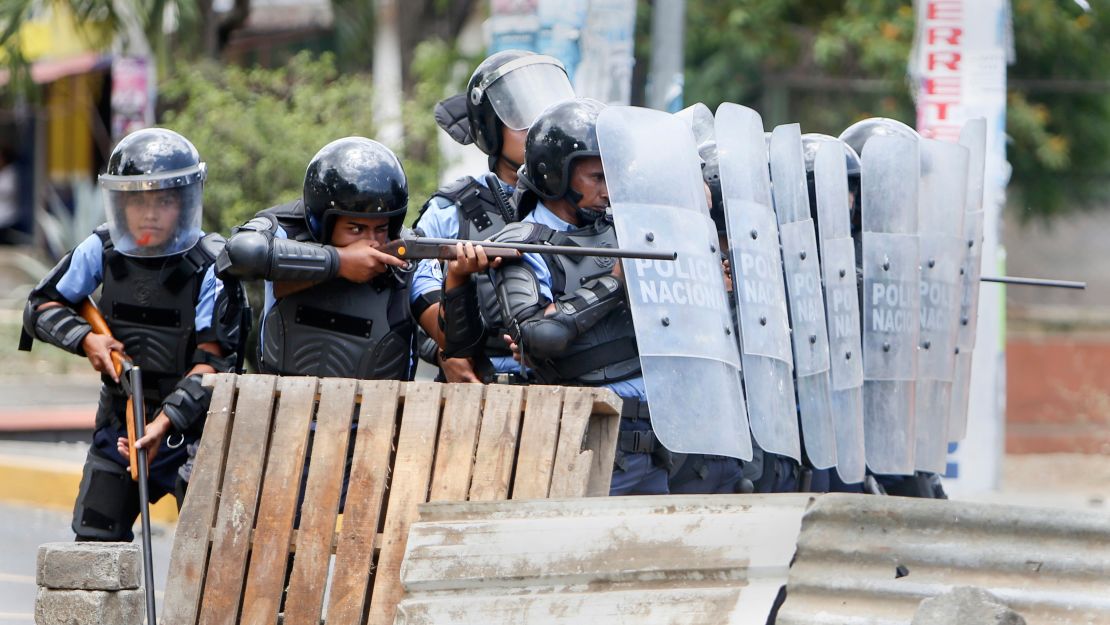 The Nicaraguan Center for Human Rights, a Managua-based NGO, reported Sunday that at least 25 people were killed and 67 injured in protests over the last few days.
Both the US State Department and the United Nations condemned the violence against protesters and called for a peaceful resolution.
"We have to restore order. We cannot allow for chaos, crime and looting to prevail," Ortega added in his televised address. "We cannot allow it. And we will act under the rule of law and under the constitution to ensure and guarantee the restoration of stability and social peace so that workers can peacefully go to work."
The US State Department issued a statement Monday ordering the departure of government employees and their families. The department also urged travelers to reconsider their travel plans to Nicaragua.
CNN's Rafael Romo and Kiarinna Parisi contributed to this report.