An Armenian protest leader was detained Sunday, shortly after talks with the country's newly-appointed prime minister broke down amid days of mass demonstrations.
Nikol Pashinyan, opposition MP and leader of the protests calling for Prime Minister Serzh Sargsyan's resignation, was taken in the capital Yerevan and brought to a local police station, according to Radio Free Europe/Radio Liberty (RFE/RL).
Earlier in the day, a highly anticipated meeting between Pashinyan and the prime minister lasted just minutes, before Sargsyan walked out.
The talks followed nine days of mass demonstrations in the capital, over concerns new prime minister Sargsyan – who was previously president for 10 years – could be in power too long.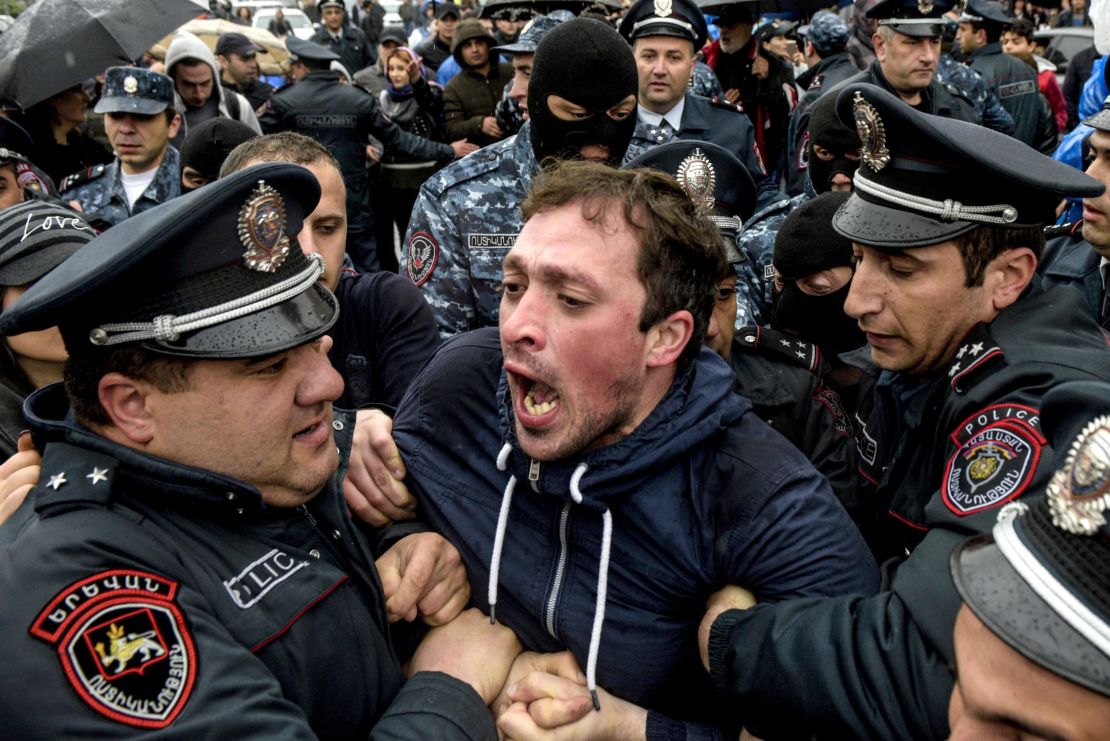 On Saturday, Pashinyan said in a video message posted on his Facebook page that he would be meeting "Sargsyan to discuss the conditions of his resignation and of [a] peaceful transfer of power."
But shortly after the leaders met at the Marriott Hotel in Yerevan, the prime minister walked out, accusing Pashinyan of "blackmailing the state," according to state news agency, Armenpress.
The televised meeting showed Sargsyan, dressed in a suit, telling Pashinyan, dressed in a camouflage t-shirt and with a bandaged hand,"that's not negotiations, that's not a dialogue. That is simply an ultimatum, blackmailing the state and legitimate authorities," reported Armenpress.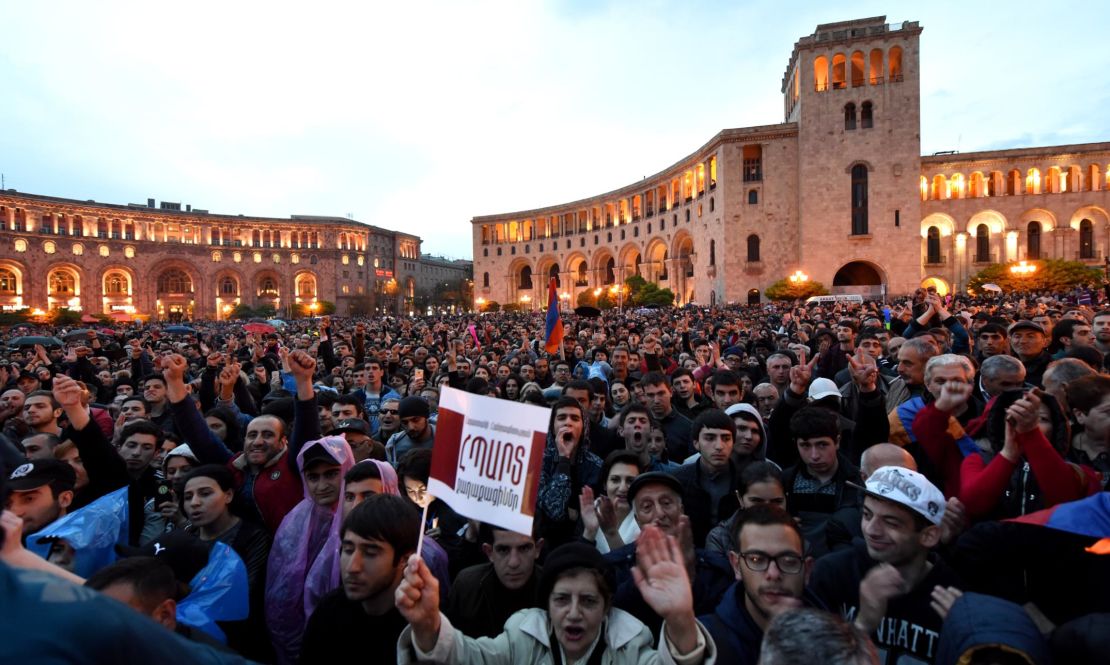 Members of Armenia's parliament elected Sargsyan prime minister on April 17, just days after Armenia transitioned to a parliamentary system, according to Armenpress.
Sargsyan had previously served two five-year terms as president and critics say his prime ministerial role could give him the power to stay in office too long.
Protesters have been rallying over fears the government is becoming more authoritarian and the last few days hundreds of demonstrators have been detained, including 70 on Saturday, according to RFE/RL.
Sargsyan posted a message on his website Saturday acknowledging the demonstrations over the past week and saying the authorities respected Armenians' right to protest but that some gatherings had been unlawful.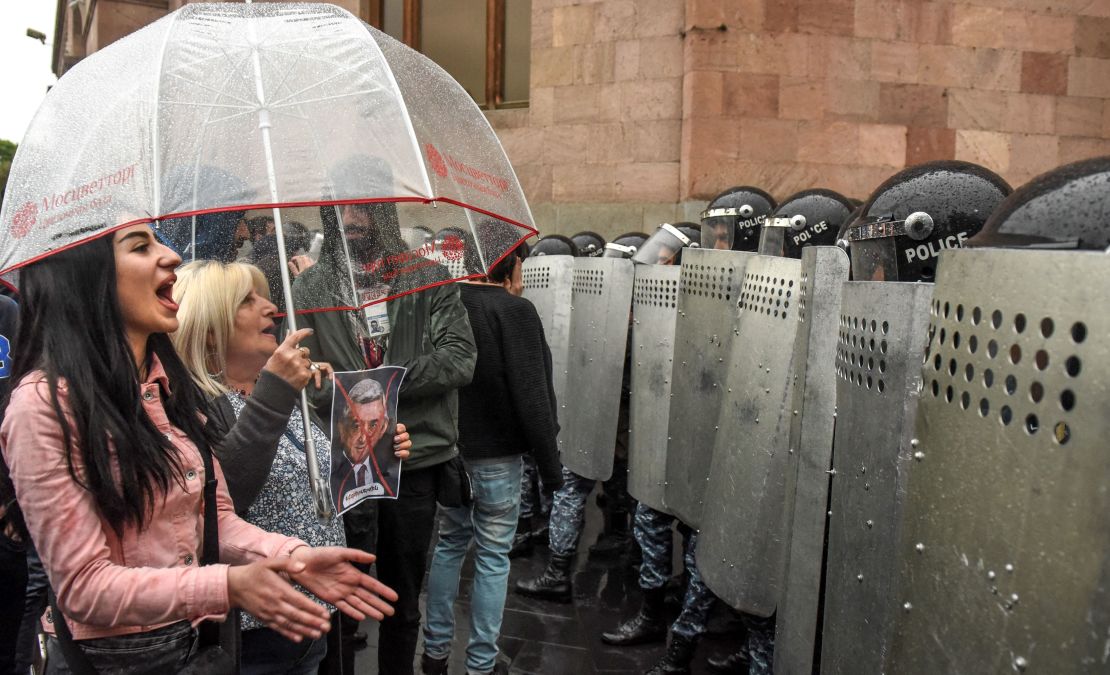 "Unfortunately, these public meetings were often held in breach of the law, getting unnecessary and anarchic manifestations as reported in numerous statements issued by the Police," his statement continued. "The developments are fraught with unpredictable consequences, endanger the public order, and can undermine the complex and subtle harmony of Armenian society."
Sargsyan said he had urged Pashinyan to come to the negotiating table to resolve the situation.
Armenian President Armen Sarkissian spoke briefly to Pashinyan surrounded by a crowd of protesters in Republic Square in Yerevan Saturday, Armenpress reported. Sarkissian later met with Sargsyan, it said.
CNN's Jennifer Hauser, Carol Jordan and Lauren Kent contributed to this report