Story highlights
Stall 570 in Nairobi is the go-to place for East African records
On Saturday the store celebrated Record Store Day.
It was 1986. Vinyl was everywhere: From Chicago warehouses to Nigerian discotheques.
In the foothills of Kenya's highest mountain, Mount Kenya, James "Jimmy" Rugami received a broken record player – which he fixed – from his brother.
He set off to the capital Nairobi and spent all his savings on records. Now, 32 years later, he's Kenya's foremost record dealer and operates Nairobi's go-to store for African music gems. He's a living archive of African music.
"Most of the music shops were closing down because of piracy and CDs. Guys were moving to other formats of playing music. I would go buy records from those shops closing down," said Rugami.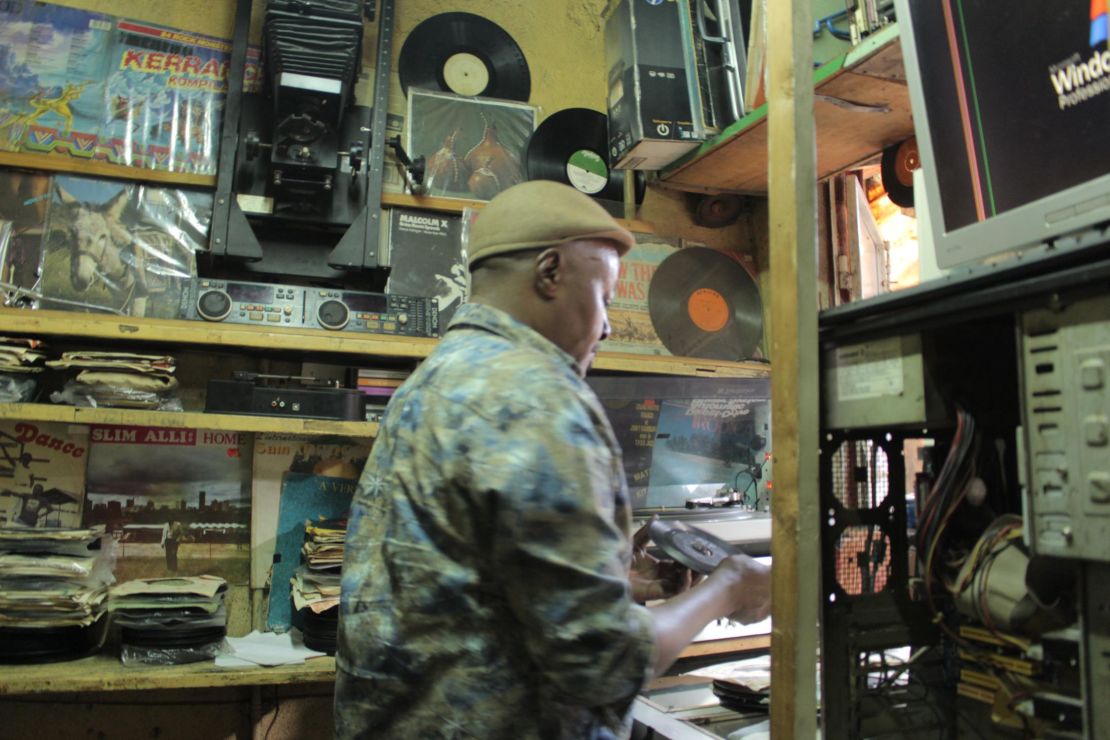 In 1989, after a few years of collecting records, Rugami opened a store at stall 570 in Nairobi's hectic Kenyatta Market. It's sandwiched in between meat stores and stacked high with piles of old and dusty records.
It's one of the last record stores in Kenya. The shop has experienced its ups and downs, but with the comeback of the vinyl format the heyday of record shopping doesn't seem too far away.
The golden age of vinyl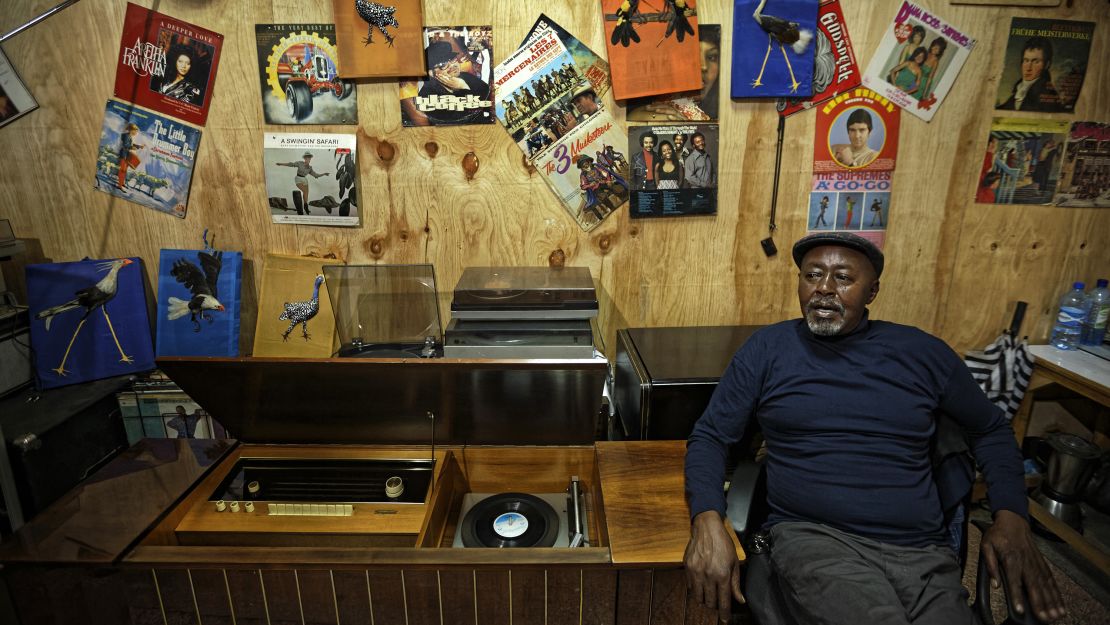 In Nairobi's golden age of vinyl between the 1970s and 1980s, records were being pressed by Polygram, a Dutch-German entertainment company which later merged with Universal Music.
Rugami used to DJ at discos and club nights in Kenya's capital city.
He'd travel around East Africa by car, motorbike, train and even by boat to source records and tapes.
These days he has "point men" across the continent looking for records. In Kenya he mostly uses "boda boda" motorcycle taxis on his sourcing missions.
"To get good stuff you must be sharp and actually move early. If I sniff records somewhere you will find me there within no time," said Rugami.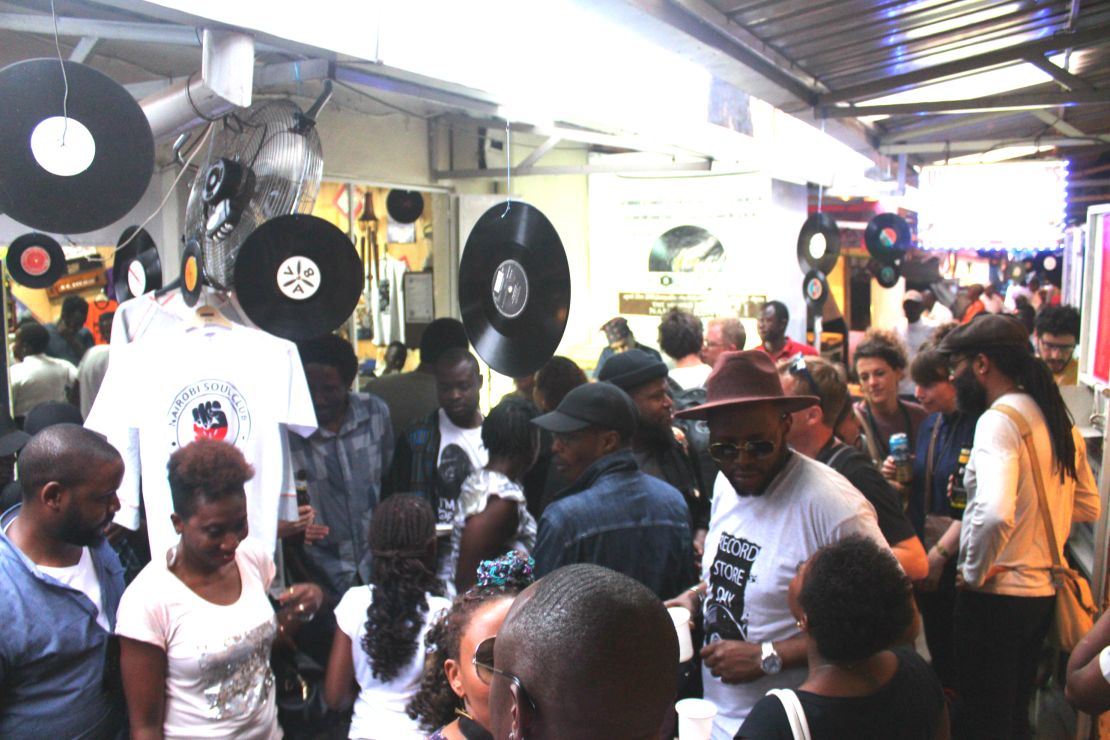 While global record sales have boomed, not long ago Rugami could go for months without selling a single record.
A growing interest in East African music, both locally and internationally, meant Rugami was able to expand his store last year – and he said business has doubled.
"I'm happy today it's coming back. The last nine years there has been a big renaissance and we're getting clients from all over the world," said Rugami.
Record Store Day
A key date in the calendar for Rugami, and any record-collecting obsessive, is Record Store Day, an annual day in April that celebrates independent record stores globally.
On Saturday stall 570 was buzzing with customers. Rugami's collection attracts Kenyans who want to connect with their musical heritage and dig for genres like Jazz, Blues, Desert blues, Funk, Hip Hop, Soul, Bhenga and Rhumba.
There's discounts for record collectors and live music played in stores. The day takes place across the continent, like in The Time Machine Zambia, a pop up vinyl and comic book store in the capital of Zambia, Lusaka, and Mabu Vinyl store in Cape Town which was featured in the Oscar-winning documentary "Searching for Sugarman," to name a few.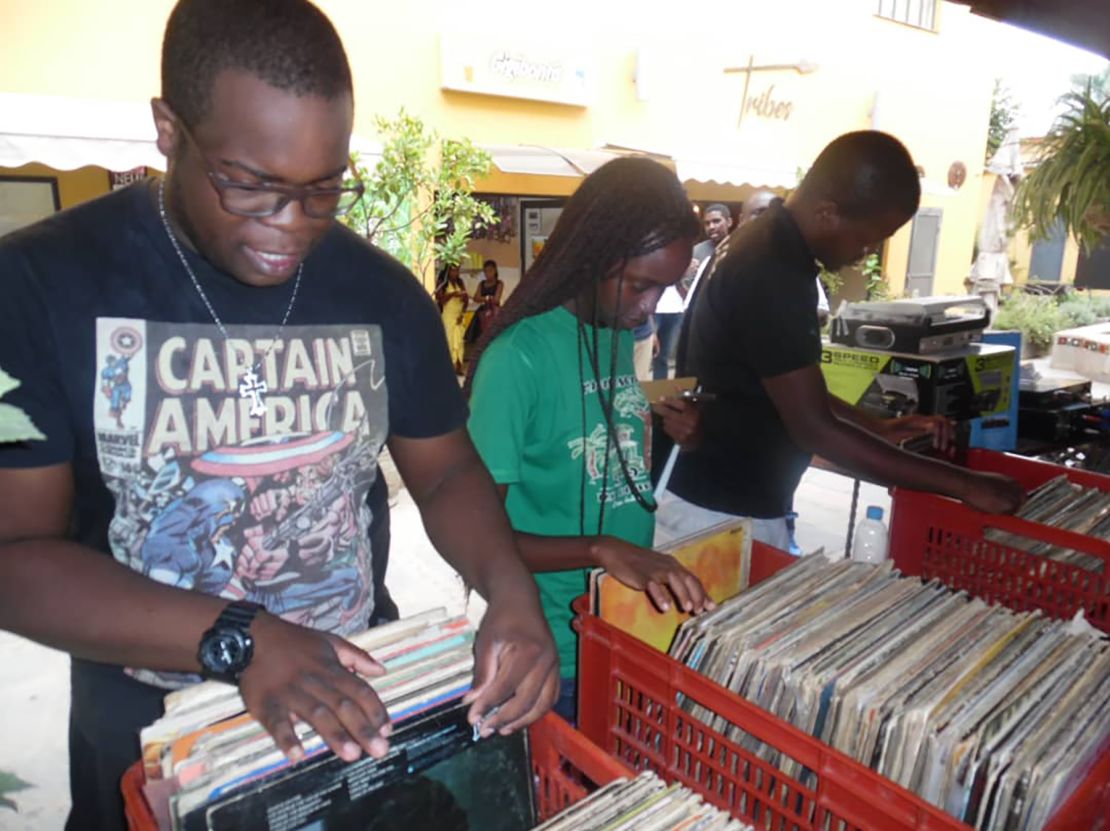 The owner of The Time Machine Zambia, Duncan Sodala, met Rugami online when he started collecting records and was inspired to create a store of his own.
"I met Jimmy online, around the same time I started collecting. I got to learn from him how people value old African music. There are no record stores left in Zambia. We used have presses but back in the 1980s but they all died. Now I'm the only person actively dealing in records, but it's growing," said Sodala.
Keeping vinyl alive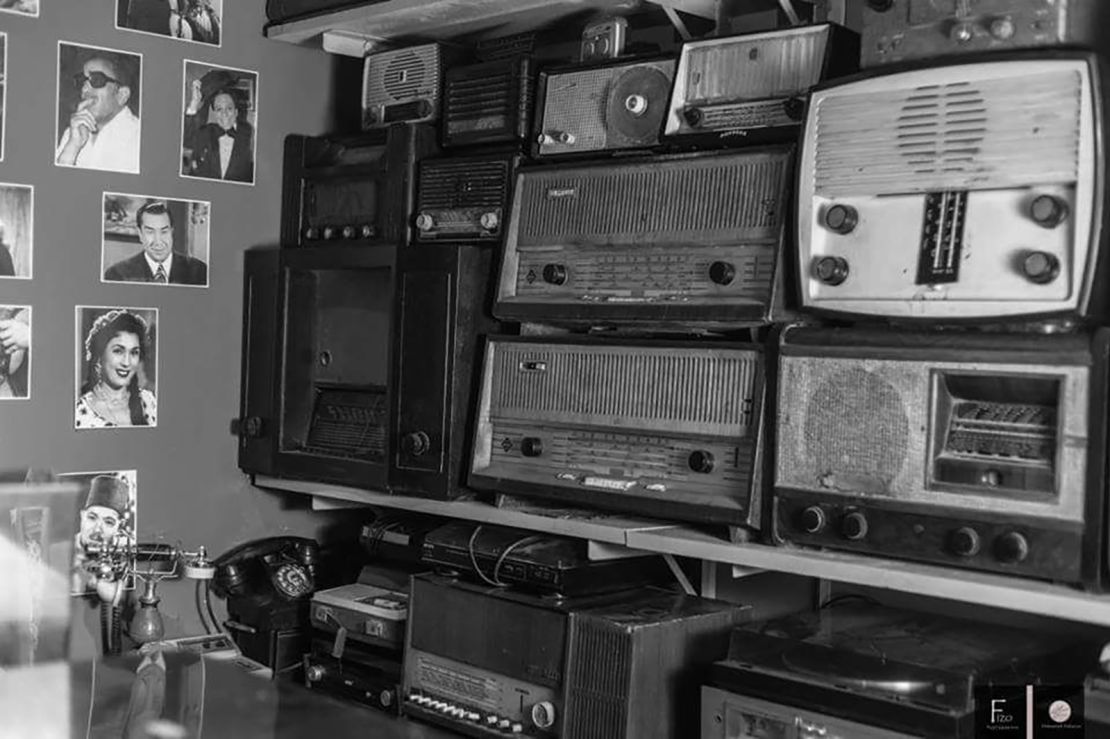 The main challenge for African record stores is no longer getting customers through the door, but keeping the supply up. Many vinyl presses have shutdown.
This capacity to press new records, not just sell second-hand ones, is key. Contemporary artists, like Kenyan Maia Von Lekow, are now releasing albums on vinyl.
Von Lekow was selling her record at Rugami's shop on Record Store Day, the first LP of a living Kenyan artist to be stocked there since 1990s.
"After listening to a lot of sixties and seventies Kenyan music, mainly on Vinyl, I just wanted to pay homage to a lot of those artists. It's been amazing to press a vinyl as this huge resurgence is happening all over the world," said Von Lekow, whose music blends coastal polyrhythms, funk, reggae, jazz and folk.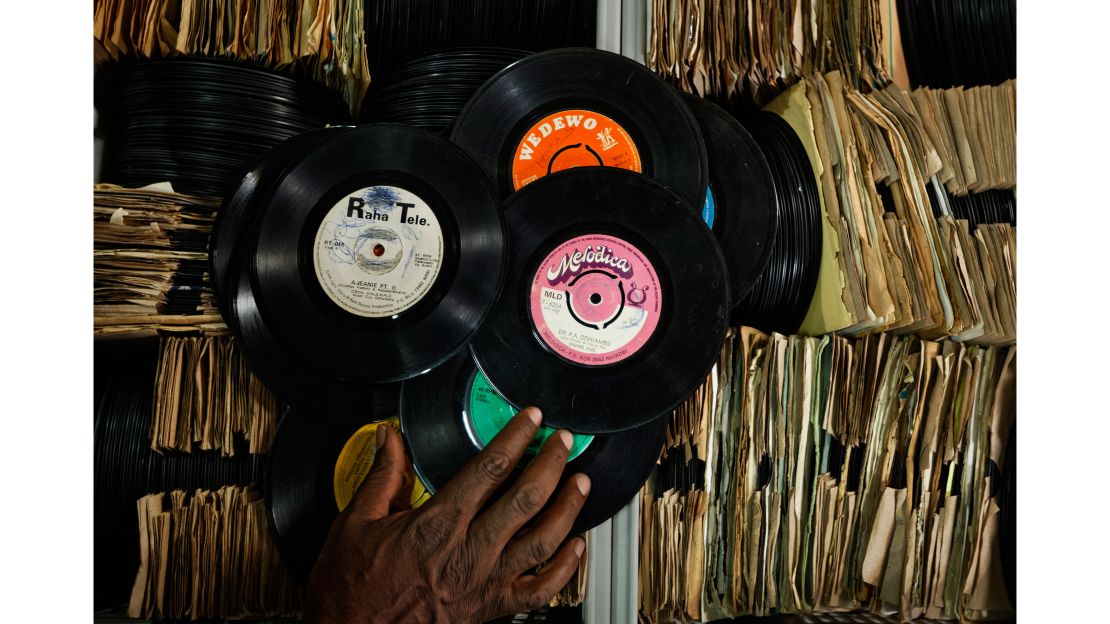 Across the border Ugandan label Nyege Nyege Tapes launched an extensive vinyl series earlier this year, and has more in the pipeline. This includes early recordings from Ekuka Morris Sirikiti, a legendary 68-year-old thumb pianist from northern Ugandan. "Once pressed on vinyl you know it's going be around for hundreds of years," said Arlen Dilsizian, co-founder of Nyege Nyege Tapes.
It wasn't long ago vinyl looked like it was disappearing for good. "Guys have always said I'm not right upstairs for remaining with this kind of stuff," said Rugami.
Rugami stuck with it, keeping the art of vinyl alive in the digital age – and his collection keeps growing.