Story highlights
Sharapova returned from a 15-month drugs ban a year ago
Five-time major champion is ranked No. 42 in the world
Former top-ranked Russian has been struggling with injuries
A year on from one of the most anticipated comebacks in tennis, Maria Sharapova finds herself in an unusual place.
When the Russian superstar returned to the women's game on April 26 last year after a 15-month suspension, most tennis experts predicted a swift return to the top 10.
After all Sharapova is a former world No. 1 and five-time major winner, who had been ranked seventh in the world when she was suspended in March 2016 for testing positive for the recently banned heart drug meldonium.
But 12 months later, Sharapova is ranked No. 42, having struggled with injuries following her comeback.
"I didn't put any expectations on myself coming back after the suspension," Sharapova said in an exclusive phone interview from her home in Los Angeles.
"Because missing that period of time at this age and after going through different things in my life, whether it's injury or surgery, just being away from the sport, even though you are resting your body and even though I was resting things that were hurting before, you can never replicate what you do in a match environment," said Sharapova, who turned 31 earlier this month.
"I am still working through that, and I am still getting that back, and that takes a while."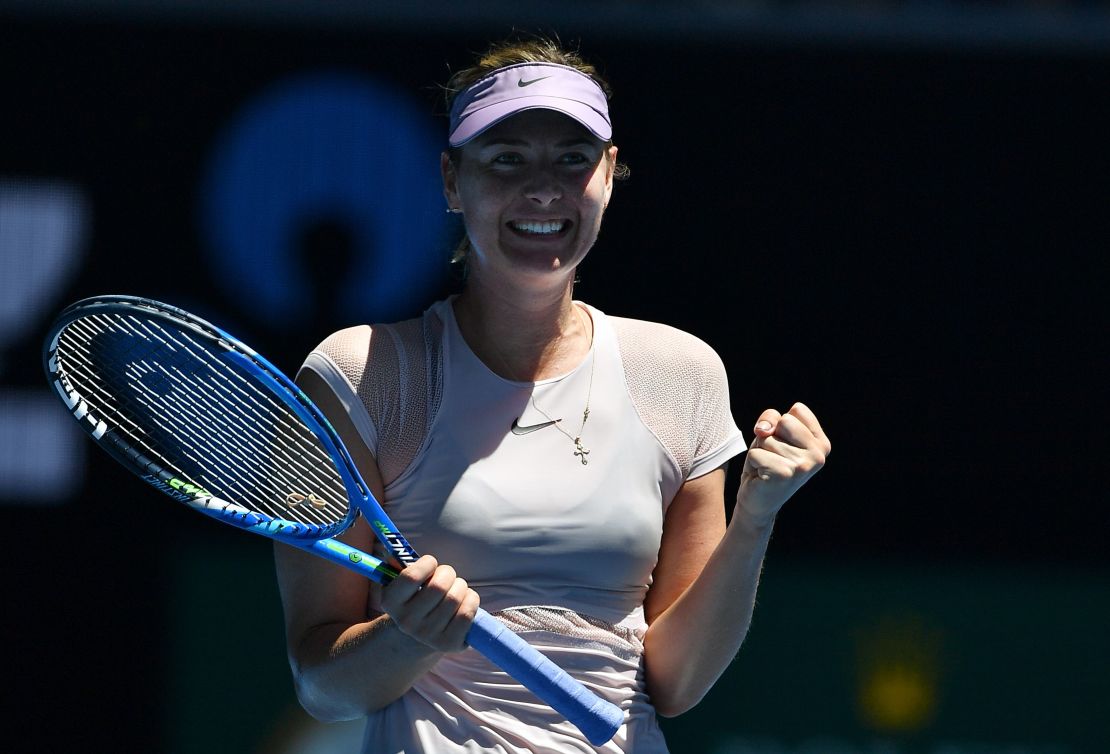 READ: Sharapova "never doubted" tennis career would continue after ban
Injuries
Having started her comeback with a semifinals spot at the Porsche Tennis Grand Prix in Stuttgart, Germany a year ago, the two-time French Open winner was denied a wild card by Roland Garros tournament organizers the next month.
A left thigh injury, sustained in the second round of a clay-court event in Rome, then forced her out of Wimbledon qualifying, while a left arm injury meant she had to withdraw from hard-court events in August in Stanford, Toronto and Cincinnati.
Maria Sharapova on her return from a drugs ban
But Sharapova celebrated her comeback to major tennis with a win over the second-seeded Simona Halep in the opening round of the US Open, where she reached the fourth round. Her season peaked in October, when she won her 36th career title in Tianjin, China.
However, still hampered by a forearm injury, 2018 has been a frustrating year for Sharapova, who has won just five matches in four events, including back-to-back defeats in the opening rounds in Doha in February and in Indian Wells, California in March.
'Results-oriented'
"One of the great things which I do love about [sports], which at the same time is incredibly difficult to take, is that a lot of sport is very results-oriented," Sharapova said.
"So you can feel like you are moving forward although you lose a match, and the fact you are losing a match is making you feel like you are regressing," she said.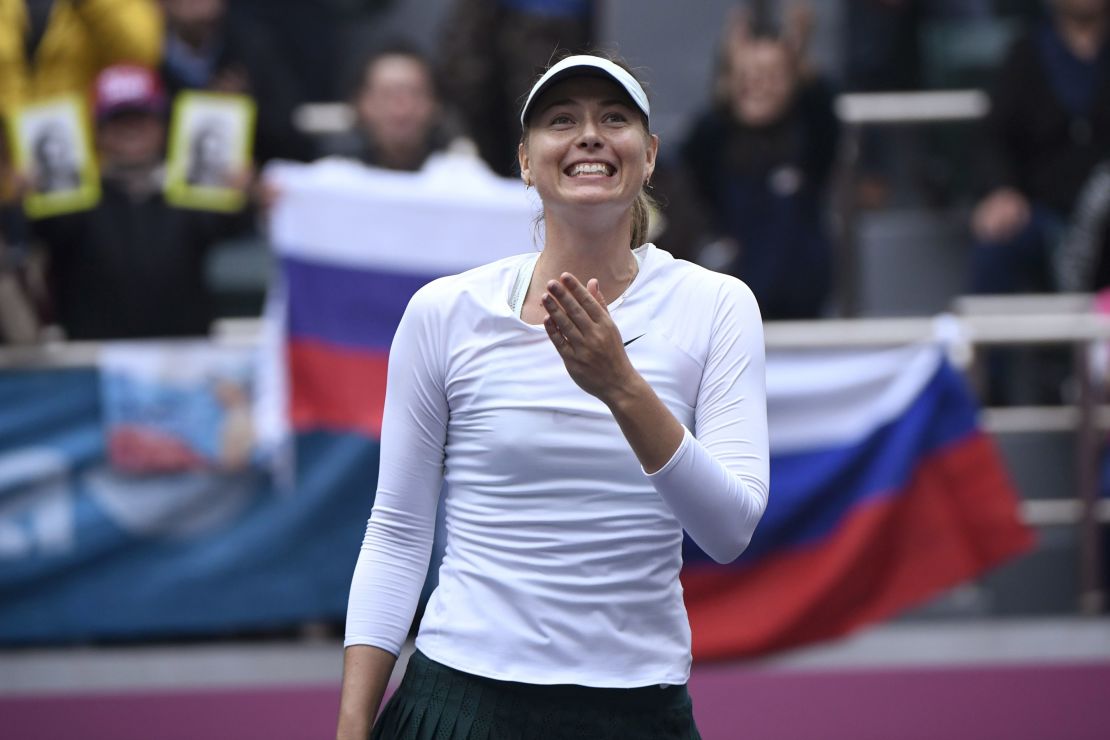 Still, Sharapova's famously steely determination in the face of adversity has not waned.
"In terms of where my mind is, my motivation and the desire that I have for what I continue now when I am on center court, when I am away from the court and I have moments where my body feels like it's not where it should be, where I am not healthy, or where it is just a day where I feel like being somewhere else, I still get through it, and I find a way to get through it and to me, that's the best sign," she said.
READ: Sharapova's comeback leaves women's tour divided
Clay season – a new start?
After losing to eventual champion Naomi Osaka in Indian Wells, Sharapova announced she had parted ways with her long-time coach, Sven Groeneveld, after four years.
With the clay season now under way in Europe, could Sharapova kickstart her year this week in Stuttgart on what has become her most successful surface in recent years?
A three-time winner on the indoor clay of Stuttgart, which is sponsored by her long-time endorser, Porsche, Sharapova will play seventh-ranked Caroline Garcia of France in the opening round.
She will do so with former coach Thomas Hogstedt by her side. The Swede had guided Sharapova to complete the career grand slam of all four majors with victory at the 2012 French Open. It was also her first major victory since a shoulder injury nearly ended her career in 2008.
Motivation
Although Sharapova has become a successful businesswoman since winning Wimbledon in 2004 at the age of 17, earning close to $300 million according to Forbes in on-and-off-court earnings from endorsements, exhibitions, royalties and businesses including her own candy and chocolate brand, nothing will ever come close to competing for the biggest prizes in tennis.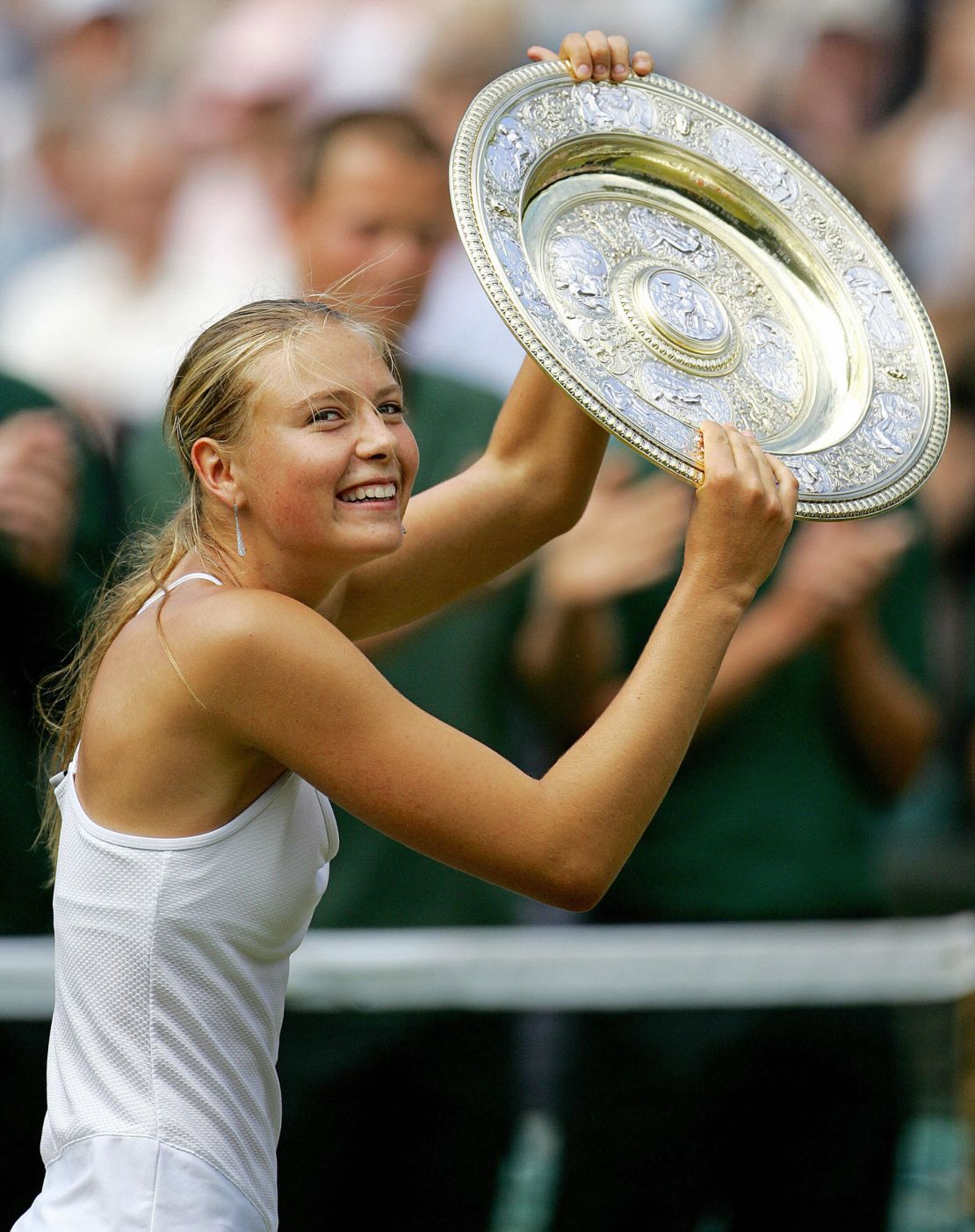 "Being in that moment of winning and that last point of a match, especially in a grand slam final, is extraordinary," she said.
"And I've experienced it five times in my life and I've been playing this sport since I was four years old. It's very, very different."
Maria Sharapova's debated return to US Open
Retirement
Although she turned pro at the age of 14, Sharapova isn't thinking about retirement just yet.
"I haven't set a time table for myself, but I've always said that I would do it on my own terms," she said.
"And when I say 'on my own terms,' so many questions are goal oriented. You start a season and it's like what's your goal?"
"When you've experienced grand slam victories, it's absolutely natural to have that goal in your mind," she said.
"It would be silly for me to say my goal for this year is to win a lower-tier tournament because I strive to be on the big stage and to win on the big stage.
"I've experienced it, and I know what it's like and I want that feeling again. I continue to work for that."
Sharapova's return to the grand slam stage
2020 Tokyo Olympics?
"There's been a lot of talk of the Olympics and Japan, and some people are saying I'm going to go to the Olympics and some people say no," said Sharapova, who missed the 2008 Summer Games in Beijing because of a shoulder injury and didn't compete at the 2016 Rio Olympics because of the suspension.
"And it's funny when people speak about you, when you actually don't know when that time will be," she said
"I'd love to play in another Olympics, but I don't know if that will happen and at this point in 2018, I don't really want to know. I want to keep going and I want to keep working and see where that takes me."