A Palestinian journalist has died of his wounds after being shot by an Israeli sniper in ongoing protests along the Gaza fence, the Palestinian Ministry of Health in Gaza said.
Ahmad Abu Hussein, 25, is the second journalist to have died in the protests, which began last month at the Israel-Gaza border. He was shot in the stomach on April 13, the ministry said.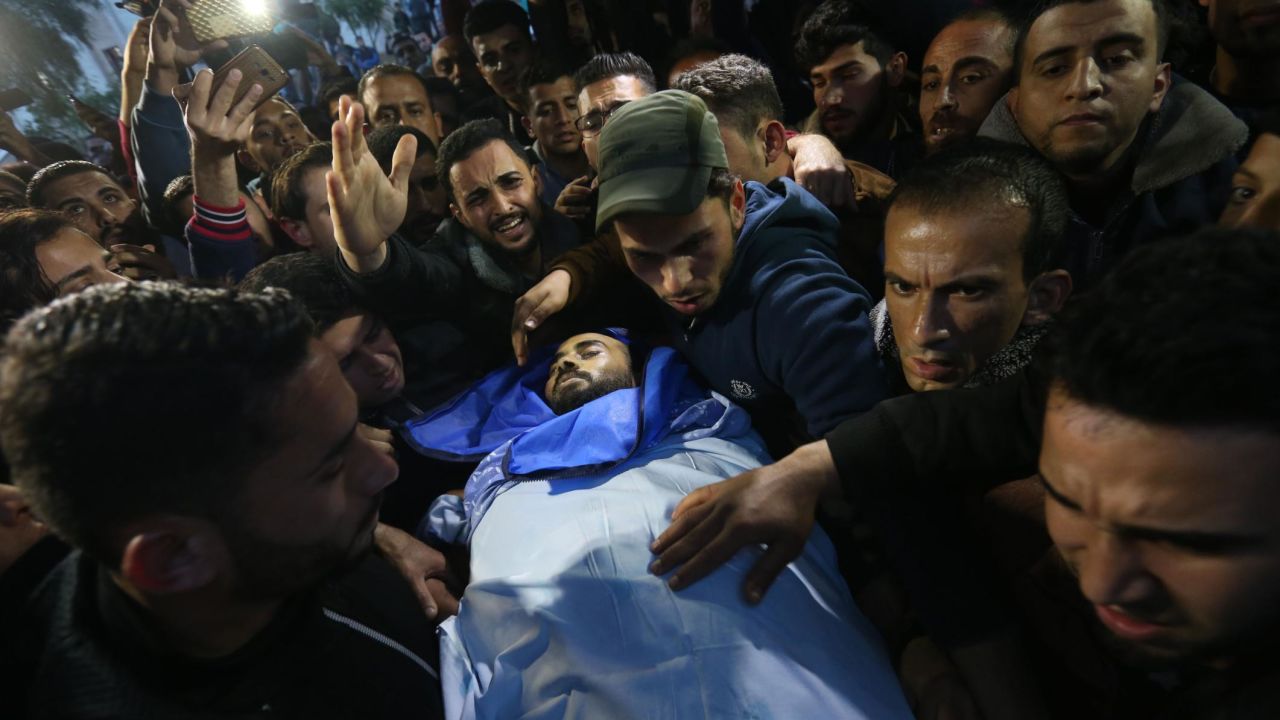 Hussein, who worked for local Gaza news agencies, was transferred to Ramallah for treatment two days after being shot, and was later sent to a hospital in Ramat Gan in Israel, where he succumbed to his injuries.
Video shows Hussein wearing his press vest and helmet when he was hit by the Israeli sniper.
Journalist Yaser Murtaja was also shot dead earlier this month in the protests while wearing his press vest, in an event that drew international condemnation.
Israeli officials claimed Murtaja was a paid member of Hamas, the militant group that runs Gaza, but offered no evidence to support their allegations.
The Israeli military has denied it targets journalists and said earlier it was looking into the circumstances surrounding Murtaja's shooting.
The protests are part of the Palestinian "March of Return," scheduled to run through mid-May. Palestinians say they want to highlight their right to return to places from which their ancestors either fled or were expelled seven decades ago, when the state of Israel was created.
Israel says the demonstrators are being exploited by Hamas.
Forty-two Palestinians have been killed in Gaza since the protests began last month, according to a CNN count. No Israeli soldiers have been killed or injured.