Story highlights
Mike James is the first NFL player to seek a "therapeutic use exemption" for medical marijuana
"My career is at great risk," says the 27-year-old father of two boys
He shares his story in an exclusive interview with CNN's Dr. Sanjay Gupta
NFL running back Mike James calls it his medicine for pain management, but league officials call it a banned substance. Now, James' athletic career is hanging in limbo because he chose pot over pills.
In 2013, James was prescribed opioid painkillers after injuring his left ankle in a Monday night football game. Within weeks, he developed a dangerous dependency on the drugs.
To get off of the opioids, he turned to medical marijuana for his pain.
Suddenly, "my pain subsided," James told CNN Chief Medical Correspondent Dr. Sanjay Gupta in an exclusive interview in the documentary "Weed 4: Pot vs. Pills," which aired Sunday night.
"I never had something where I could be coherent and still have pain relief," he said.
As it stands, the NFL and NFL Players Association prohibit active players from using marijuana as part of the league's policy on substance abuse.
The only way around the policy is if a player has what's called a therapeutic use exemption indicating that the athlete requires the substance to treat a diagnosed medical problem.
James made history last month as the first player to file for a therapeutic use exemption specifically for cannabis. On Thursday, he received a letter from the NFL, denying his exemption application. He vowed not to give up.
"My career is at great risk," said James, who is a free agent after being released by the Detroit Lions.
'I thought, "Weed? No, that's a street drug" '
Growing up, James vowed that he would never become dependent on drugs. He was raised by a single mother in Florida, and his father was in and out of prison for drug-related offenses, records show.
"Drugs tore up my family," James said. "So I wanted to just play football, go to school, stay in my books, not get into any trouble."
By his senior year in high school, James was one of the nation's top running backs, and he was offered a full athletic scholarship to the University of Miami.
Playing football at the university was a dream for James, but by his sophomore year, he faced a nightmare. On the night of December 20, 2010, his mother died in a car accident.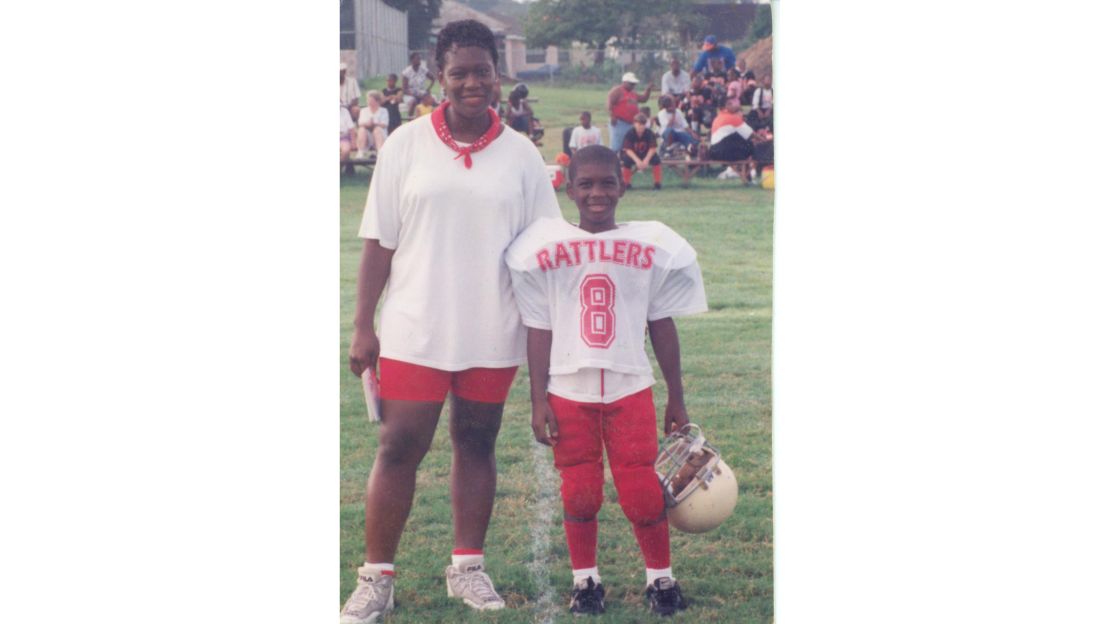 He turned to the sport that both he and his mother loved to help overcome his grief. "For him to be all right and mentally deal with this, he was going to lean on football," said his wife, Aubrey James.
Three years later, James was drafted by the Tampa Bay Buccaneers. As a Bleacher Report headline put it, James proved that he had the talent to enjoy a "promising future" with the Buccaneers, but then he injured his ankle, and his life changed.
Doctors prescribed a cocktail of opiates to deal with the pain, a common prescription among professional athletes for sports-related injuries.
A study published in the journal Drug and Alcohol Dependence in 2011 found that more than half – 52% – of former NFL players reported using opioids during their career, and 71% of those players reported misusing opioids.
The prevalence of current opioid use among those players was 7%, according to that study: about three times the rate of use among the general population. The study included 644 retired players who answered questions in a telephone survey about their opioid use.
James never worried about developing an opioid addiction, "because I was getting them from a doctor," he said, but Aubrey worried.
Within weeks of his injury, James joined the about 2.5 million Americans who struggle with opioid use disorder.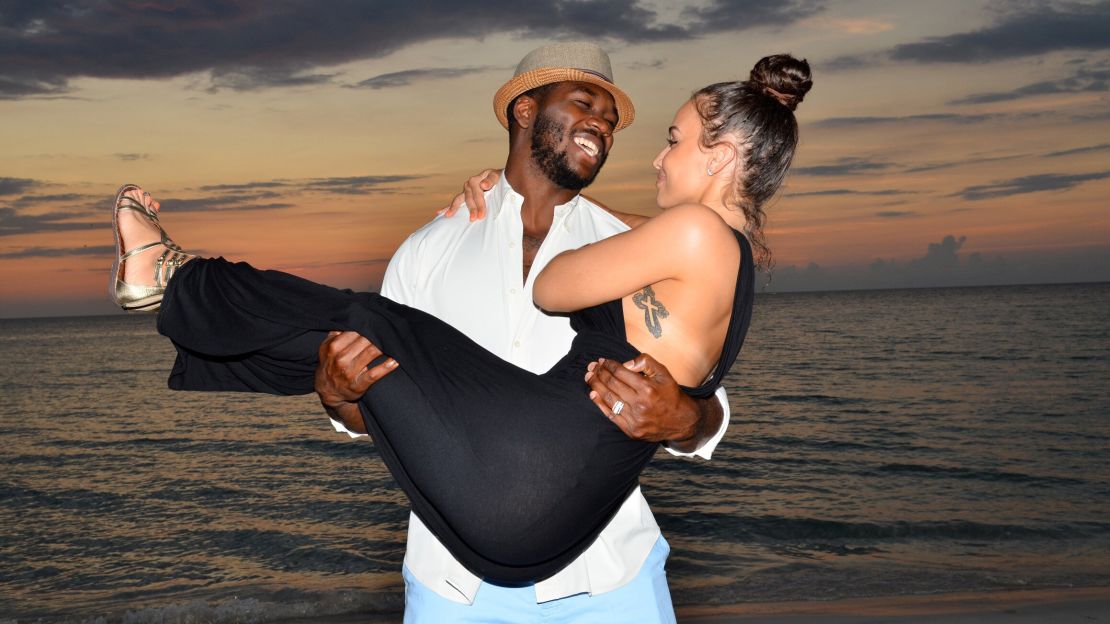 In an effort to help him stop using pills, his wife suggested that James use pot to treat his pain.
James, a 27-year-old father of two, knew that he needed to stop using opioids whenever he thought about "the notion that I would do what my father did to me, to my boys," he said. His sons are 4 and 1.
He remained skeptical, however, about using marijuana to make that change.
"I thought, 'Weed? No, that's a street drug.' I didn't even want to hear what it had to offer," he said, but after more convincing, he finally tried marijuana in February 2014, and it helped him get off the opioids.
"I felt like I was beginning a new life," he said.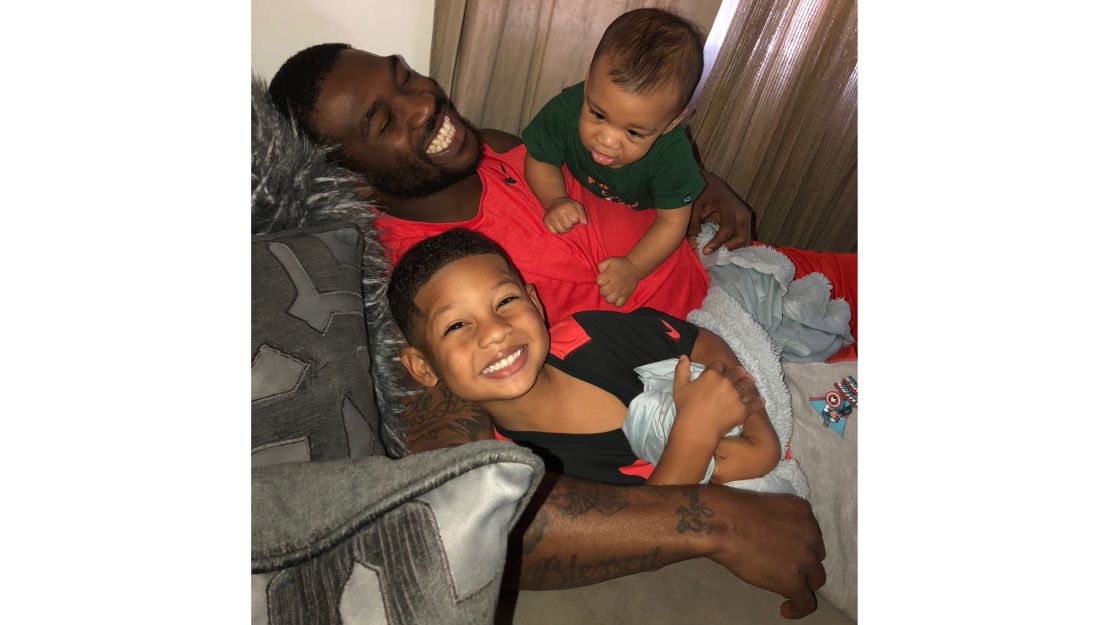 Yet since cannabis is banned in the NFL and James was unsure how he could get more, he said, he didn't use it again until last year.
Then, in August, James took a drug test as part of the NFL's routine testing program. In October, he learned that the test was positive for marijuana, leading to his filing of the therapeutic use exemption for cannabis.
"This is the first active player who's been willing to put their professional career on the line, to openly admit that they not only have been using this cannabis but need it to function at the highest level," said Dr. Sue Sisley, an Arizona-based physician who is a board member of the nonprofit Doctors for Cannabis Regulation and has been helping James with his exemption application.
"Mike's case is such a perfect example of why cannabis needs to be made available, because he's really not a candidate for opioids," she said. "So this is a safe alternative for him."
'I'm not ashamed of it. … I have a life to live'
Twenty-nine states, the District of Columbia, Guam and Puerto Rico have approved some form of legalized cannabis. The first state in the US to legalize marijuana for medicinal use was California, in 1996.
As it turns out, 69% of Americans say they approve of a professional athlete using marijuana for pain, and 67% saythat using a doctor's prescription for an opioid is a greater health risk than using a doctor's prescription for marijuana, according to a Yahoo News/Marist Poll released last year.
The stance of the NFL remains somewhat unclear, and the league did not respond to a request for comment.
In 2016, the NFL Players Association formed a committee to investigate all pain management options for players, including cannabis.
"Our job is to find the best medical science to support your therapeutic use exemption," DeMaurice Smith, executive director of the NFL Players Association, told Gupta.
As for James' case, "what I would say to him and every NFL player: Our job is to figure out, how do we build the best medical support for the best treatment for you?" Smith said.
James never would have guessed that he would make history due to a therapeutic use exemption, but if, 30 years from now, his biography states "medicinal marijuana advocate," he would be fine with that.
"I'm not ashamed of it," James said. "I'm not embarrassed about it. It is something that I will continue to use, because I have a life to live."
CNN's Melissa Dunst Lipman and Chris Gajilan contributed to this report.