Hamdi Noor likes to tell stories.
Sitting inside his Cairo home, the former soccer coach begins to share one of his favorite tales. This particular story, he says, involves a phone call.
"Sir, how are you? How are you, captain?" said the man on the other end of the phone.
"Who are you, my son?" Noor asked. "It's Mohamed Salah," said the man.
"The very, very famous international player?" Noor inquired.
"Captain Hamdi, don't call me that. You are my captain and my coach and I owe you a lot," Noor quotes Salah's bashful response.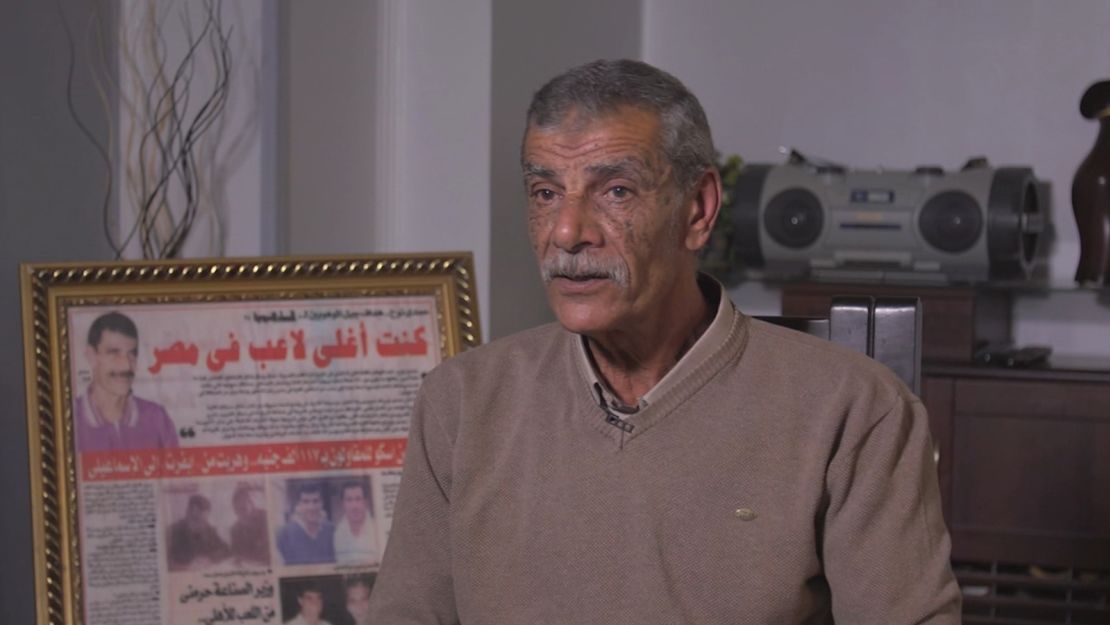 Noor could spend all day talking about Salah, as could most Egyptians.
Pass a few minutes in Noor's company and it's clear that Salah's exploits in England's Premier League have transcended sports. His achievements belong to all Egypt.
Since arriving at Liverpool at the start of the Premier League season for a then-club record $49 million, he has scored 43 goals and helped fire Liverpool into its first Champions League final in a decade. That's on top of leading Egypt to this summer's World Cup – its first in 30 years.
"When fans in Egypt watch Liverpool you hear them shouting from all the homes in Egypt," Noor says.
"This is God's love for him (Salah) and the impact of people's prayers for him which have done so much."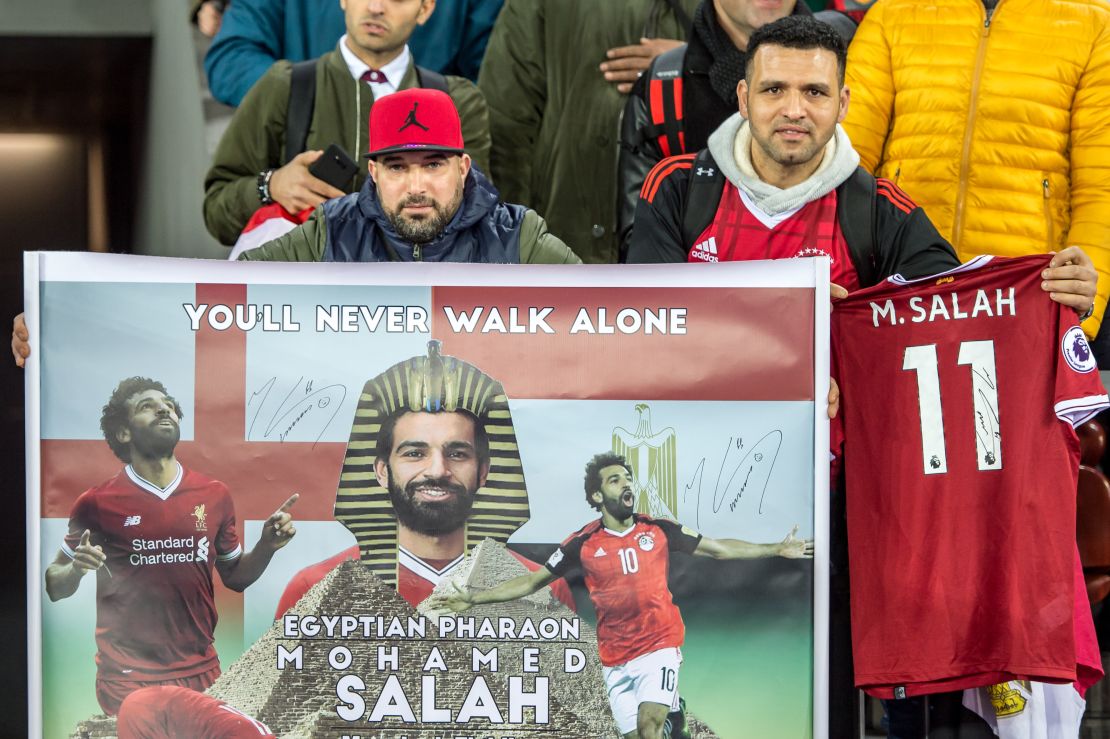 No shortage of superlatives have already been written about the 25-year-old, who is now being mentioned in the same breath as Barcelona's Lionel Messi and Real Madrid's Cristiano Ronaldo.
He has already been named as Africa's top footballer, Players' Player of the Year by his colleagues in the Premier League, and Player of the Year by the Football Writers' Association.
But speak to anyone who knows Salah well, or has spent time with the world's most talked about footballer, and they will all describe him in the same way – humble.
Few know Salah better than Noor, the man whom the Liverpool player refers to as his "second father" and credits for much of his development.
Noor was Salah's coach in his formative years, the man who helped a 12-year-old boy from the rural village of Nagrig in the Nile Delta become one of Egypt's most beloved treasures.
He recalls a small boy who would travel up to eight to 10 hours a day, sometimes taking five buses on his way to train with the El Mokawloon club in the Nasr City district of Cairo.
Is Salah the most influential player in the world? Have your say on our Facebook page.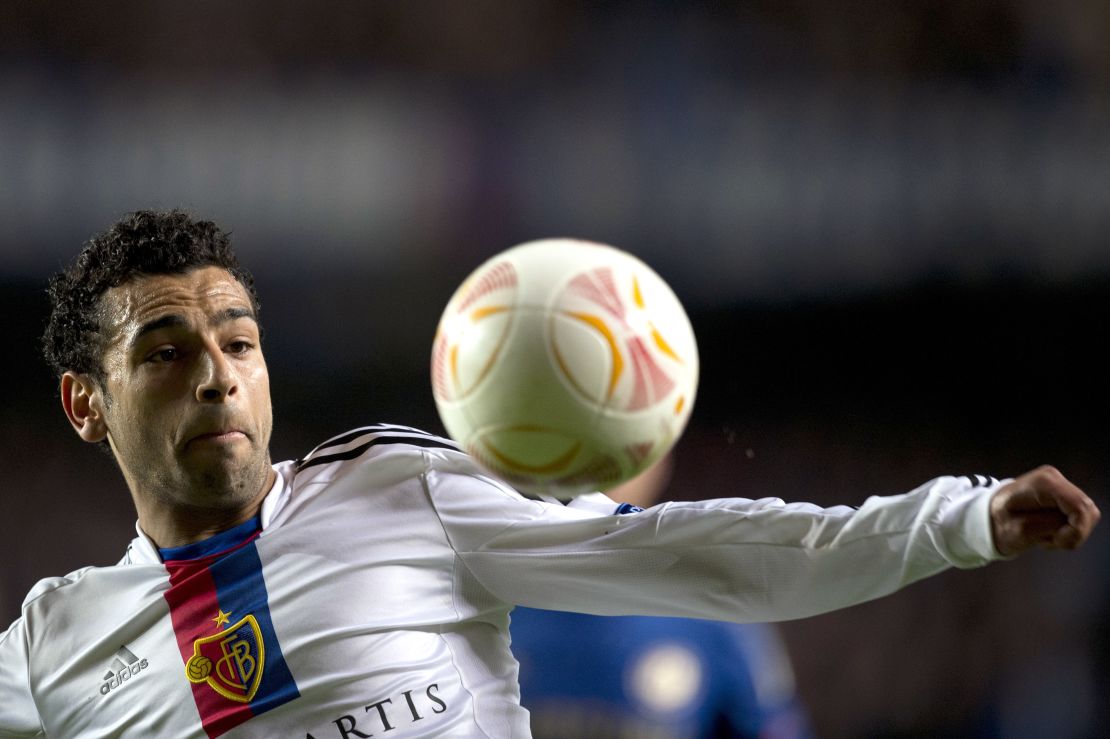 In the end, such was Salah's determination to succeed, and the club's desperation to keep hold of him, that he moved into a local hotel to train with the junior side.
It was a decision that Noor says allowed Salah to grow up quickly, living away from his family and training twice a day.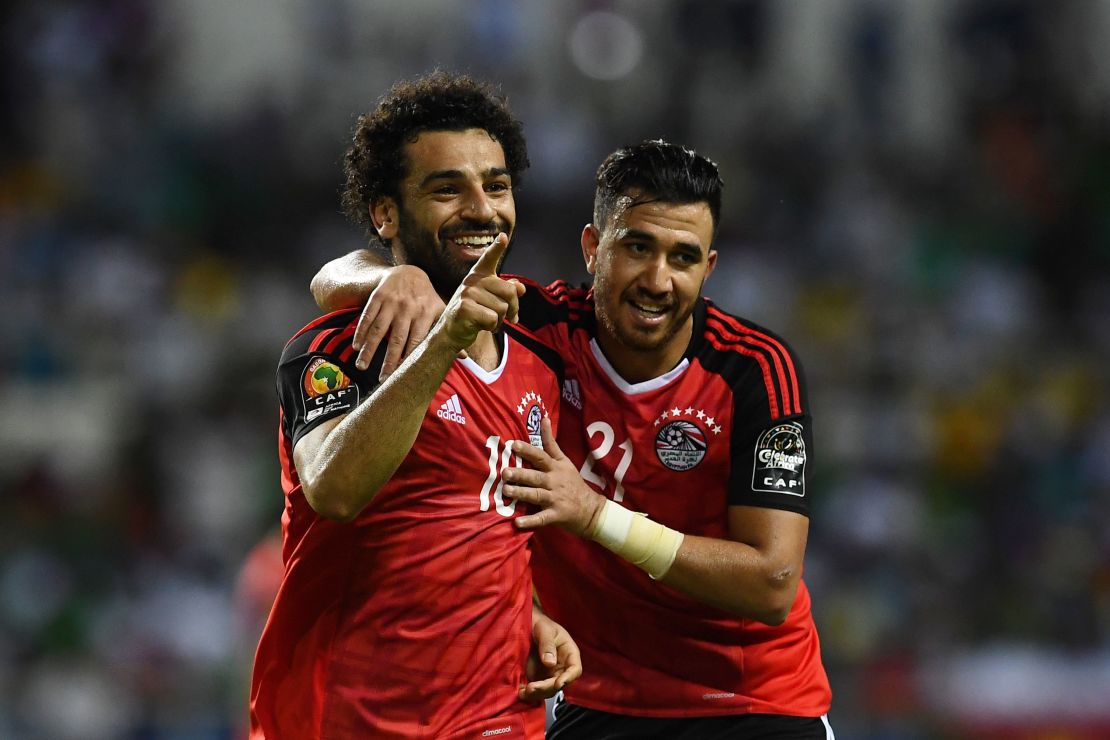 "Mohamed might have been different from other Egyptian professional footballers," Noor said.
"He figured out his path and he adapted to professional work. He adapted to it because between the ages of 12 and 15 years old he resided in a hotel where he'd wake up and come down to the field.
"Early on, he figured out the fundamentals of professionalism."
Mo Salah and Becky Anderson go to the Docks
That professionalism meant Salah was always striving to improve and able to adapt whatever the environment.
Noor speaks of a boy who was always keen to seek advice from his coaches, who would listen attentively to those who sought to help develop his career.
"All the coaches who worked with Mohamed say he is very polite, religious, does a lot of good. All of this helped him reach the stardom he has now.
"He is very charitable, very moral, isn't tied to referees or fans. He just sees the goal, he's always focused."
Where it all began
Nowhere is Salah's charitable nature more evident than in his hometown of Nagrig, a rural farming village around three hours from Cairo.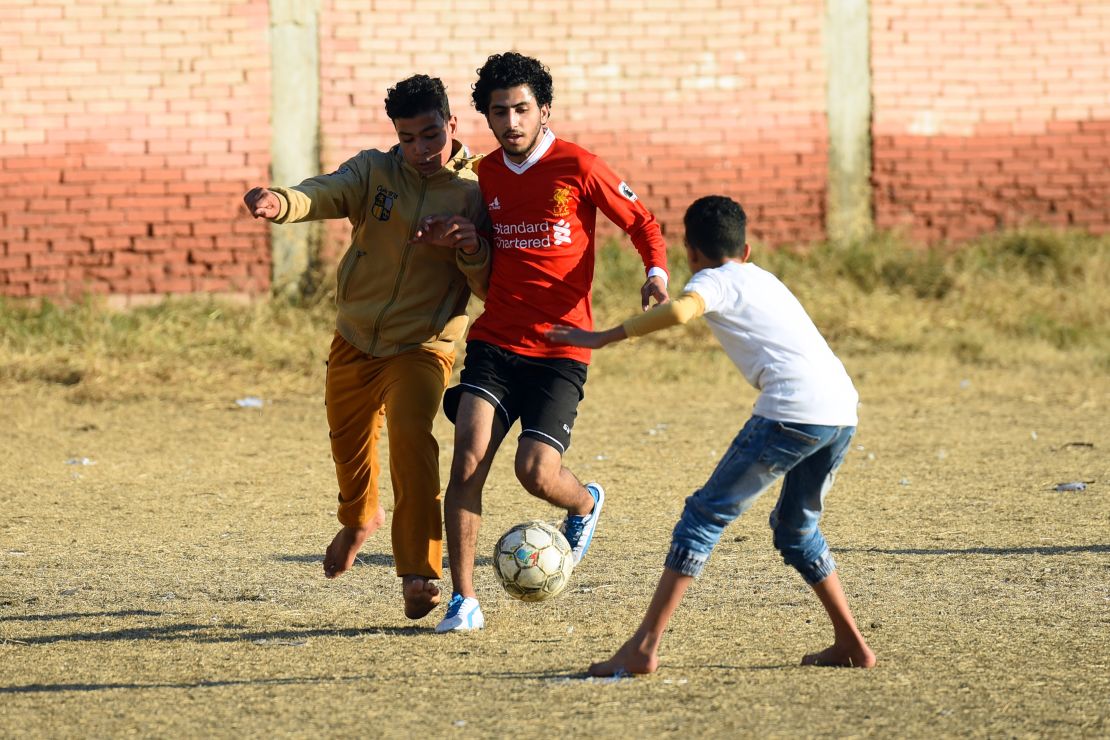 On the playing fields in Nagrig, children take it in turns to reenact Salah's latest efforts on the field their hero helped build.
His heart clearly remains here. He returns each year, often spending time with families, shaking hands and talking to those who dream of emulating his achievements.
But his charitable nature does not come just through words. Salah has paid for a new football field to be set up as well as a youth center, hospital and school.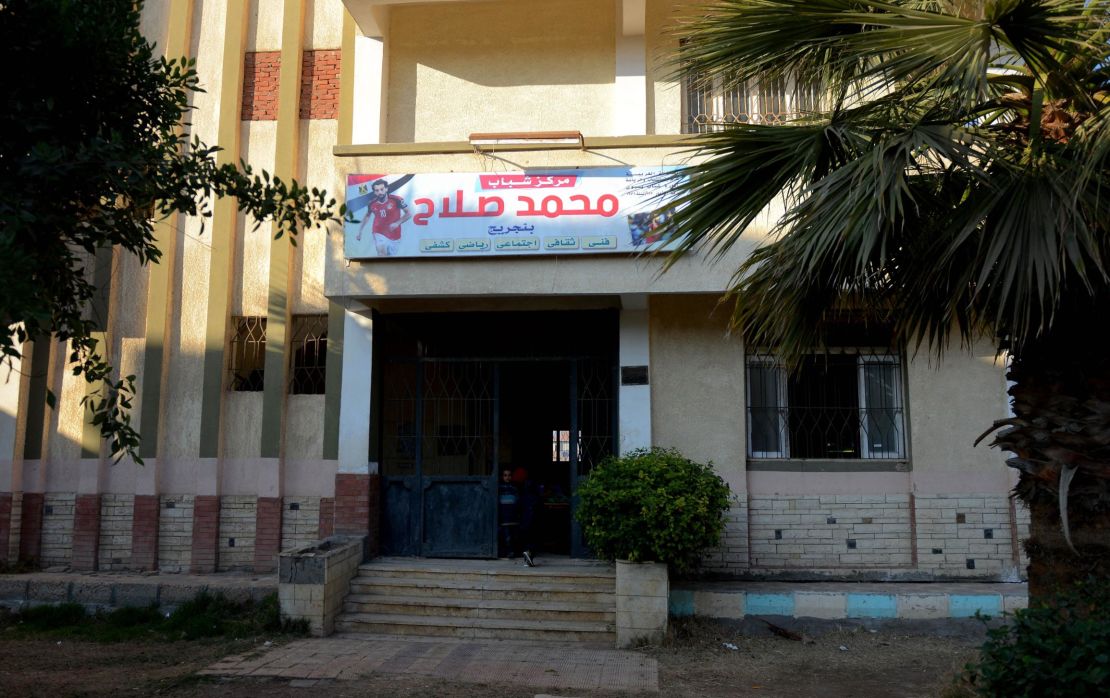 "He's made our country proud and happy," local resident Abdul Rahman told CNN.
"Everyone says to us: 'Oh you're from the star's hometown'. I say 'yes' and get a little shy when they ask for a picture with me."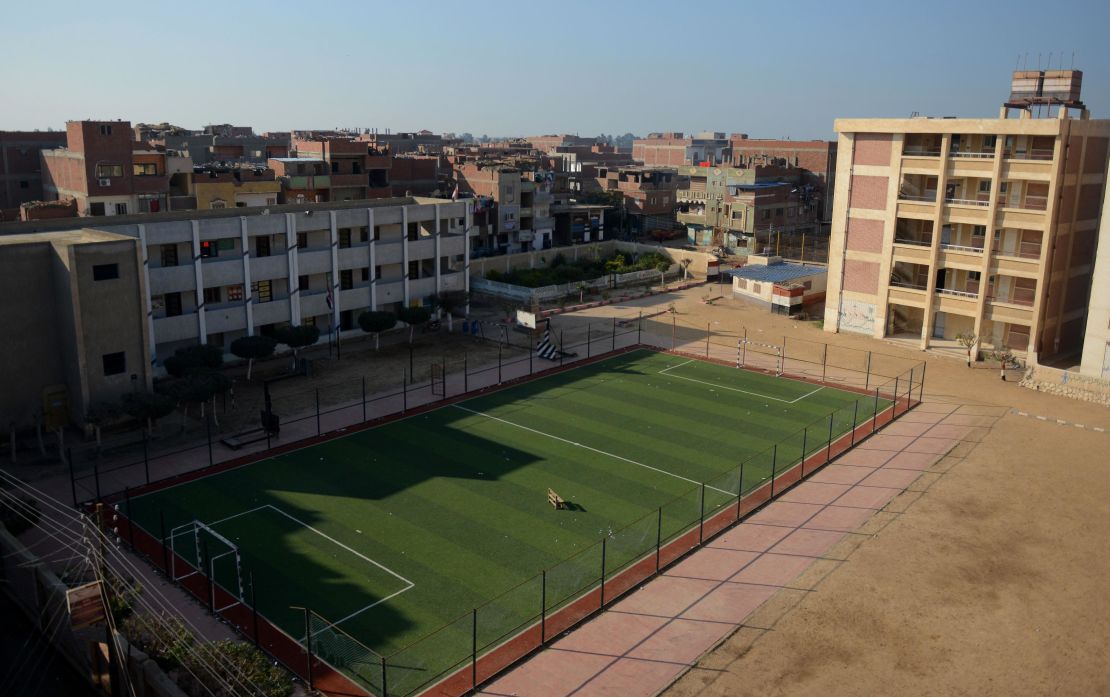 His friend, rather aptly also named Mohamad Salah, says his namesake always takes time out to speak with local residents.
"When he comes here, we meet him very casually," the younger Salah says.
"Sometimes we even knock on his door and he comes out. We're proud of him."
On the streets
Those in Nagrig are not the only Egyptians to be proud of Salah.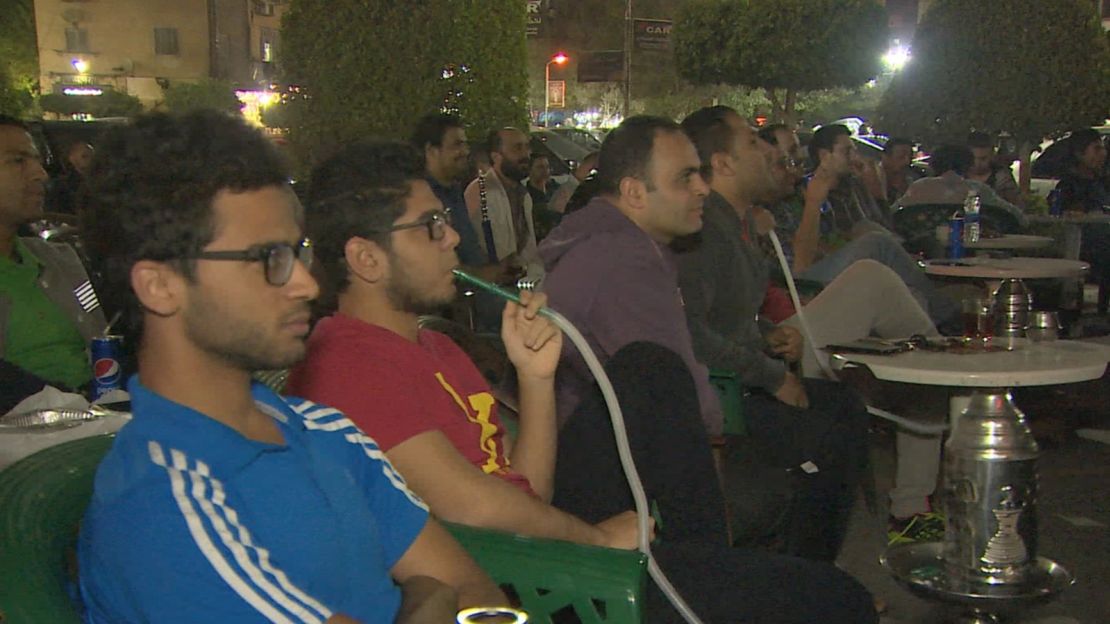 At a café in the Nasr City district of Cairo, all eyes are turned towards the big screen in the courtyard.
As the smoke from the shisha pipes slowly rises into the night sky and coffee cups begin to empty, those watching subconsciously shuffle forward in their seats.
They are here for one reason – Salah. Liverpool had won the first game of its Champions League quarterfinal against Manchester City 3-0 but was trailing 1-0 in the return match.
Home team City, by now well on its way to becoming Premier League champion, appeared capable of further closing the gap.
But with 11 minutes of the second half played, Salah struck, calmly finishing off with an impudent flick over the goalkeeper.
Cue bedlam – not just among the Liverpool supporters in Manchester, but across Egypt.
What powers Mo Salah, the Egyptian King?
'Landmark'
"All over the world, people are looking at Egypt in a new light because of Mohamed Salah," Ali Ahmad tells CNN.
"Everyone knows that Salah is a very good player and they think he's now a landmark for Egypt like the Pyramids or the Sphinx."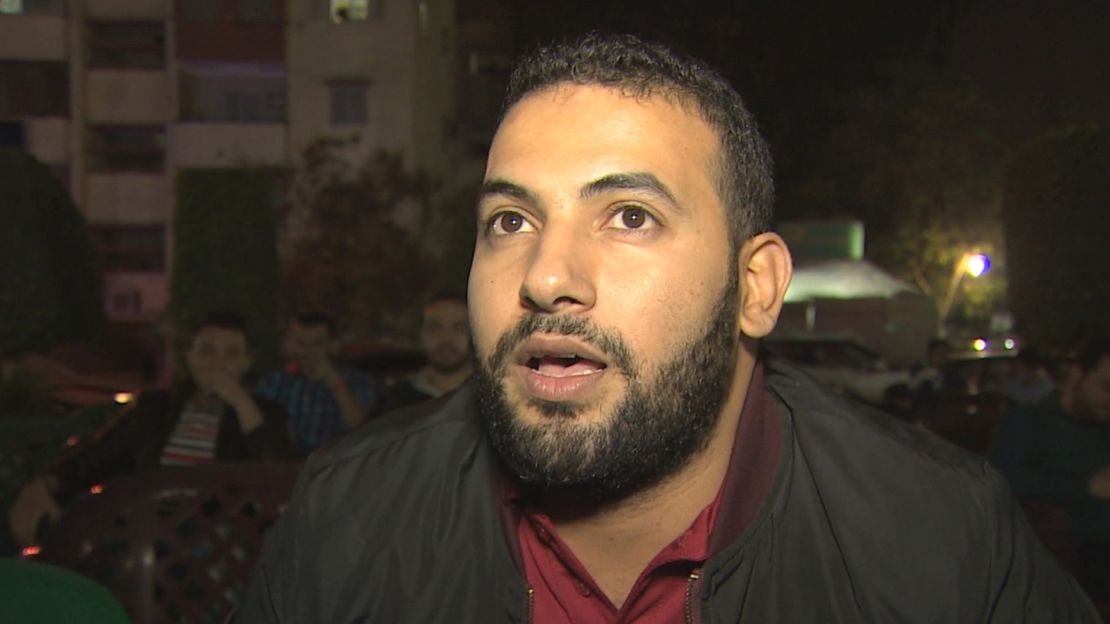 Salah's success and popularity transcend sports. So much so that he won thousands of write-in votes in March's presidential election.
His 95th-minute penalty that earned Egypt victory over the Democratic Republic of Congo and secured Egypt's place at the World Cup fo the first time since 1990 sparked scenes of wild celebrations throughout the country.
So it's little surprise that if you take a walk past any newsstand in Cairo you'll see Salah's face plastered across newspapers and magazines.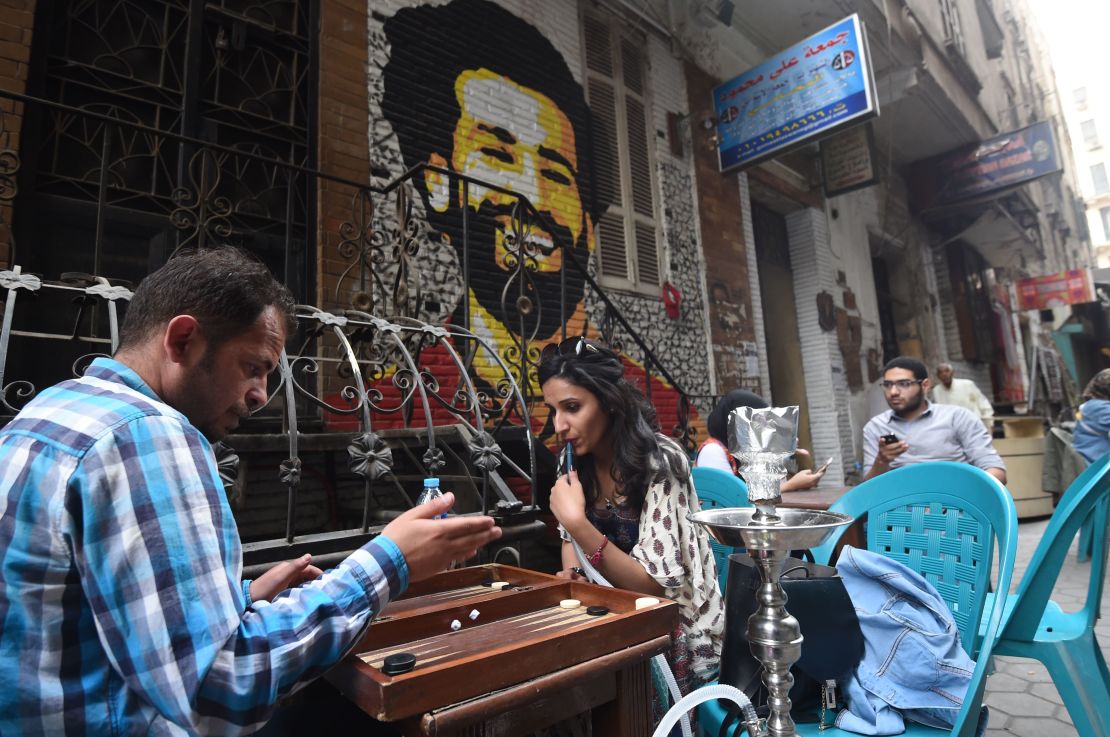 On the streets, his face adorns wall after wall, a reminder of his status as Egypt's ambassador to the world.
"Salah's now a guide for a lot of the young people who are learning from him – he's given them a lot of motivation," one fan watching the game tells CNN.
"He's doing advertising about stopping drugs and smoking for youth in Egypt, so it's perfect.
"He's doing a very good job on the pitch as well in society."
Salah's feat of transcending football has been as improbable as it has been remarkable.
His antidrug campaigning and his funding of schools and hospitals in his home village have endeared him further to a general public that already adored him.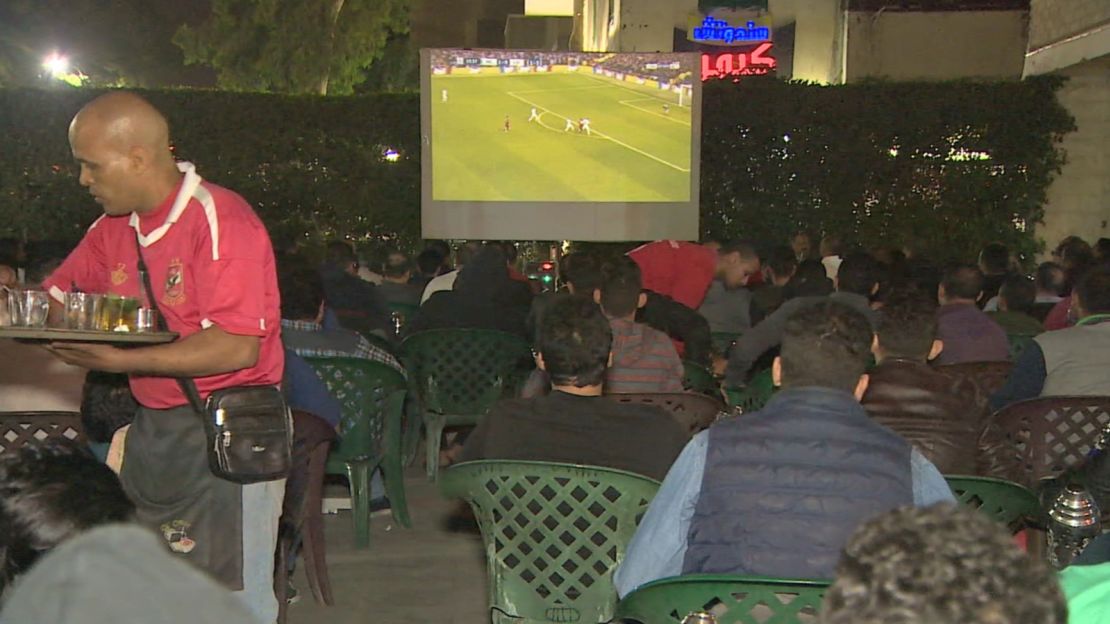 Those who know him well or spend time in his company speak of a man who is grounded and driven by a sense of responsibility and ambition.
"He gives a good impression about Muslims, about Arabs. He's a perfect player," another fan, Amro Mostafa, tells CNN.
"He's a good role model for Egyptians and even abroad. He's charitable here and in the UK. He's a helpful man."
'Angel of the Nile'
Mohamed Salah: I love the Egyptian King chant
The next chapter of Salah's story will be written in Kiev on Saturday May 26..
Liverpool, leading 5-2 from the semifinal first leg, were beaten 4-2 in Rome by Salah's former employer AS Roma, but survived to go through 7-6 on aggregate and set up a final clash with 12-time winner Real Madrid..
Noor will be watching, of course. He will be hoping to see Salah's improbable journey take another step toward the unexpected and breathe further life into the country's love affair with their prodigal son.
"He's a symbol," Noor says. "He's a phenomenon. This phenomenon is bound to be taught to others. We must know what to do for someone who has this talent to make it shine."
While Noor's love and admiration for Salah is obvious, there is one area of contention – the nickname "The Egyptian King" bestowed upon the player by Liverpool supporters and the British media.
Noor is not a fan of the moniker, and prefers his own nickname for Salah.
"He is not a Pharaoh," Noor says. "He's an angel – The Angel of the Nile. I like to call him that."
King or angel, there is nobody more loved than Mohamad Salah in Egypt.
Mary Rogers and Housham Ahmed reported from Cairo and Nagrig. James Masters wrote from London. Nada Altaher in Abu Dhabi contributed to this report.

Watch 'Mohamed Salah: Liverpool's Egyptian King' on CNN's Inside the Middle East on ​Saturday, May 5 (07:30 ET); Sunday, May 6 (01:30 ET & 14:30 ET); Wednesday, May 9 (05:30 ET & 12:30 ET); Saturday, May 12 (01:30 ET & 14:30 ET); Sunday, May 13 (07:30 ET)​​​​​​​