Ameen Rhayem could face up to a year in jail if he is charged with violating Lebanon's Article 534 "simply for loving another man."
The activist makes that point in a video produced by Beirut-based sexual-rights group the Arab Foundation for Freedoms and Equality (AFE) in advance of the country's elections on Sunday, the first vote in nine years.
The difference this time around: For the first time in Lebanese history, electoral candidates are promoting gay rights, marking the most high-level endorsement of lesbian, gay, bisexual and transgender protection in the Arab world.
Nearly 100 candidates have publicly called for the decriminalization of homosexuality.
"Before now, there was no politician that was able to publicly endorse the removal of article 534," said AFE's executive director Georges Azzi in an interview with CNN.
The phenomenon has driven LGBT activists to urge supporters to take part in the elections.
The video featuring Rhayem and others like it direct viewers to a website that lists candidates who have publicly called for the decriminalization of homosexuality, as well as those who have come out against the move.
"Discrimination is a disqualifier," reads the top page of the campaign website.
Lebanon's elections have seen an influx of candidates from outside the country's traditional party system. Many of these are civil-society activists who have campaigned on both bread-and-butter issues and improved human rights.
Dissatisfied with the establishment
The traditional political class, activists argue, has sunk the country into deeper debt, failing infrastructure and a rapidly swelling unemployment rate.
"What we say very simply is that we are against discrimination between Lebanese, between male Lebanese and female Lebanese, between any Lebanese community and any other Lebanese community," said candidate Rania Masri, who is part of the independent Kollouna Watani list.
"We want to end all discriminatory policies. So naturally that includes the LGBTQ community," said Masri.
Kollouna Watani ("We are all our nation" in English) is the country's largest coalition of civil-society members, with 66 candidates. Along with improved women's rights and economic rights, it has made decriminalizing homosexuality part of its election platform.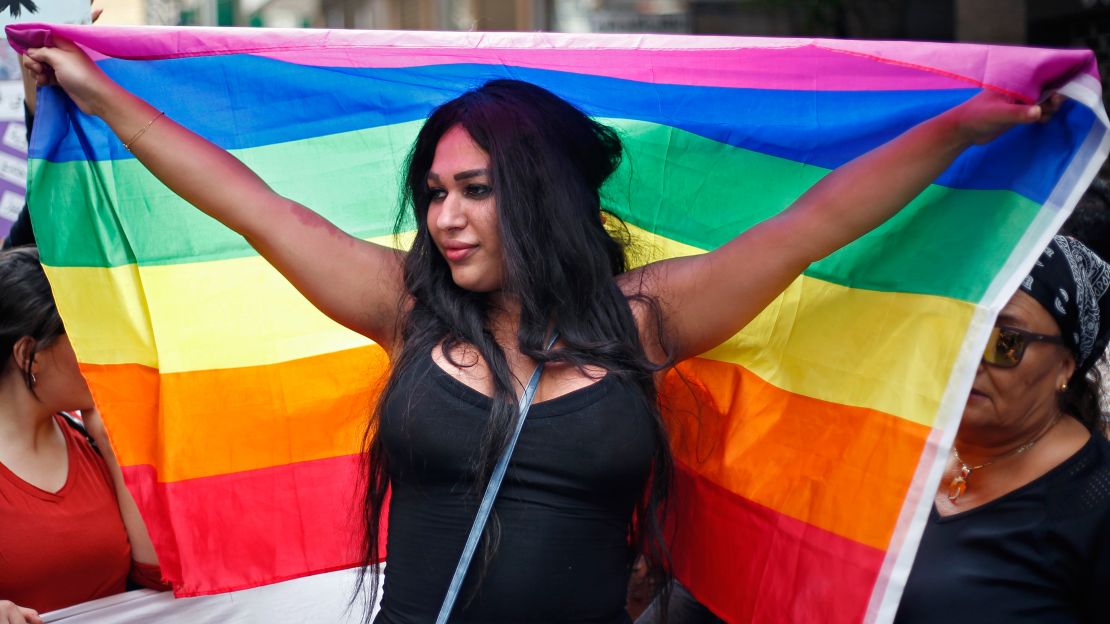 But that announcement was preceded by an endorsement of gay rights by one of the country's oldest political parties, the Kataeb party of Lebanon. The party, which mimicked Italy's fascists in its early years in the 1930s, has since been associated with the country's Christian right wing.
It was also one of several militias that participated in Lebanon's bloody civil war, but has in recent years tried to modernize its image with more inclusive programs.
"I think the Kataeb party are trying to cater to a different public, and this is why they chose to address LGBT issues and other issues," said AFE's Azzi.
The Kateab party declined CNN's request for comment.
The youth effect
The shift in the debate has been attributed to the country's new young voters. After a string of political crises linked with Syria's civil war caused multiple delays to the country's elections cycle, Lebanese citizens between the ages of 21 and 29 are voting for the first time.
In an interview with CNN's Ben Wedeman, Interior Minister Nouhad Machnouk said the country of around 4 million has some 800,000 new voters.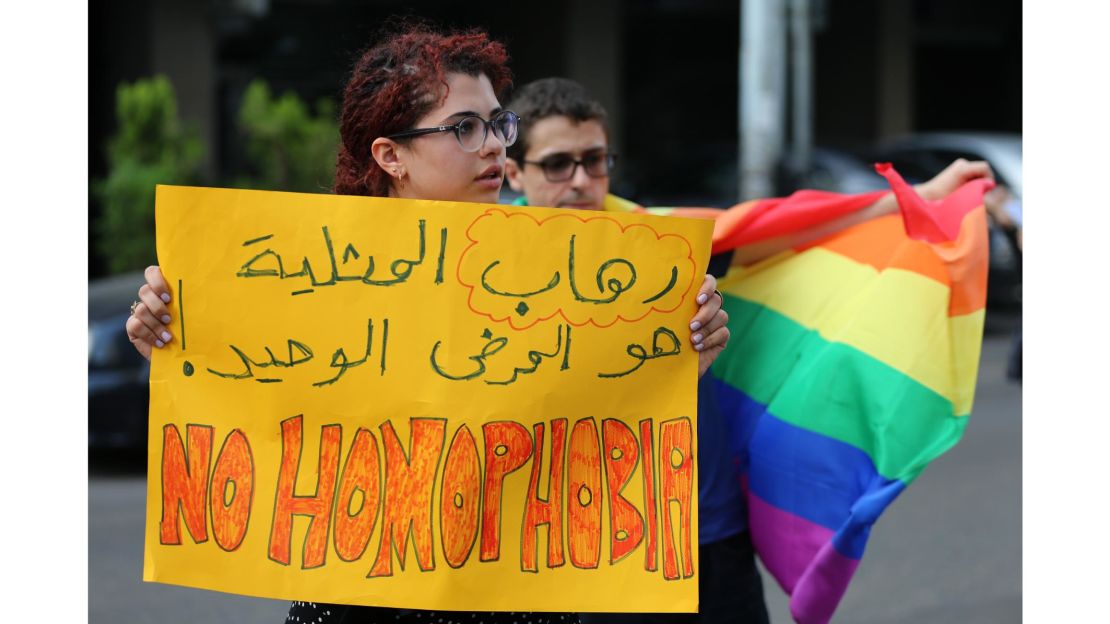 "I think they will make a real impact on political life … When you have 800,000 new voters, you have to change your attitude," said Machnouk.
But coming out in support of LGBT rights in Lebanon's largely conservative communities, which include more than 17 religious sects, has produced some mixed results.
"The acceptance is limited, because of their religious affiliations," said Kollouna Watani volunteer Nada Daou. "Don't forget that Lebanon is a sectarian country. But still we bet on the new generation."
Still, candidates are holding their ground. "We are definitely pro eradicating law 534 that discriminates against homosexuality. We are pro equality on all levels," said Kollouna Watani candidate Gilbert Doumit.
But for the most part, said candidate Masri, the issue rarely comes out in public debate, despite the number of candidates who have pledged their support.
"I don't think it's that important of a national issue to the majority. The main issue that we are all suffering from is the lack of clean water in our homes, the lack of a functioning electrical system, the lack of economic equity," said Masri.
Gay rights in the Arab world
The candidates' endorsement of gay rights is the closest the Arab world has gotten to mainstream political debate on the issue, activists say. It comes just weeks after Human Rights Watch released a 36-page report detailing an upsurge in gay-rights activism since the so-called Arab Spring.
"(LGBT activists) are telling their stories, building alliances, networking across borders, developing national and regional movements and finding creative ways to combat homophobia and transphobia," the April 2018 report, titled "Audacity in Adversity," says.
Arab states are predominantly hostile to gay and transgendered people, but the report details "incremental change" brought on by region-wide activism.
"This is the first time in the Arab world that we see LGBT issues being discussed on such a high political level," said AFE's Azzi, who works with a network of 400 activists in 13 Arab countries.
"We're hoping that the Lebanese experience goes elsewhere."
CNN's Ben Wedeman contributed to this report.