Castlewood, South Dakota
CNN
—
Republican Rep. Kristi Noem is running to become the first woman to occupy the South Dakota governor's mansion.
Noem grew up on her family's Hamlin County farm and in 2010 was elected to represent South Dakota in Washington, as the state's sole member of US House of Representatives.
She now wants to take that experience back home. She's regarded as the front-runner in the race to replace Gov. Dennis Daugaard and if she does win in November, she will be the state's first female chief executive.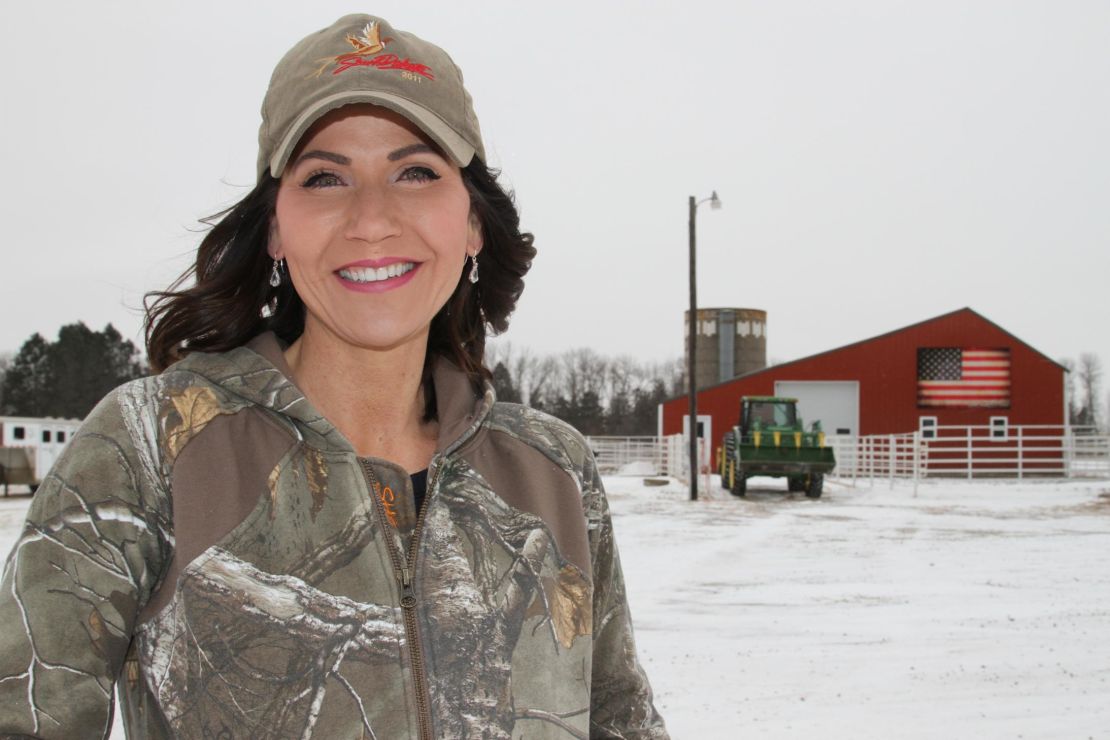 "When you're in the House, there's 435 people. I may have great ideas, great bills I'm championing. And I can have an impact, but not as big of an impact as a governor can," she says.
"You make executive decisions and set your administration with a set of goals that really is going to benefit those communities. That's really why I'm running."
The desire to head home also factors in, even if there are some who aren't sure a woman should be the state's top executive.
"I had a few people tell me that maybe I didn't have the right body part to be a governor," Noem says.
"But that's just a small minority of folks that we just have to change their perspective."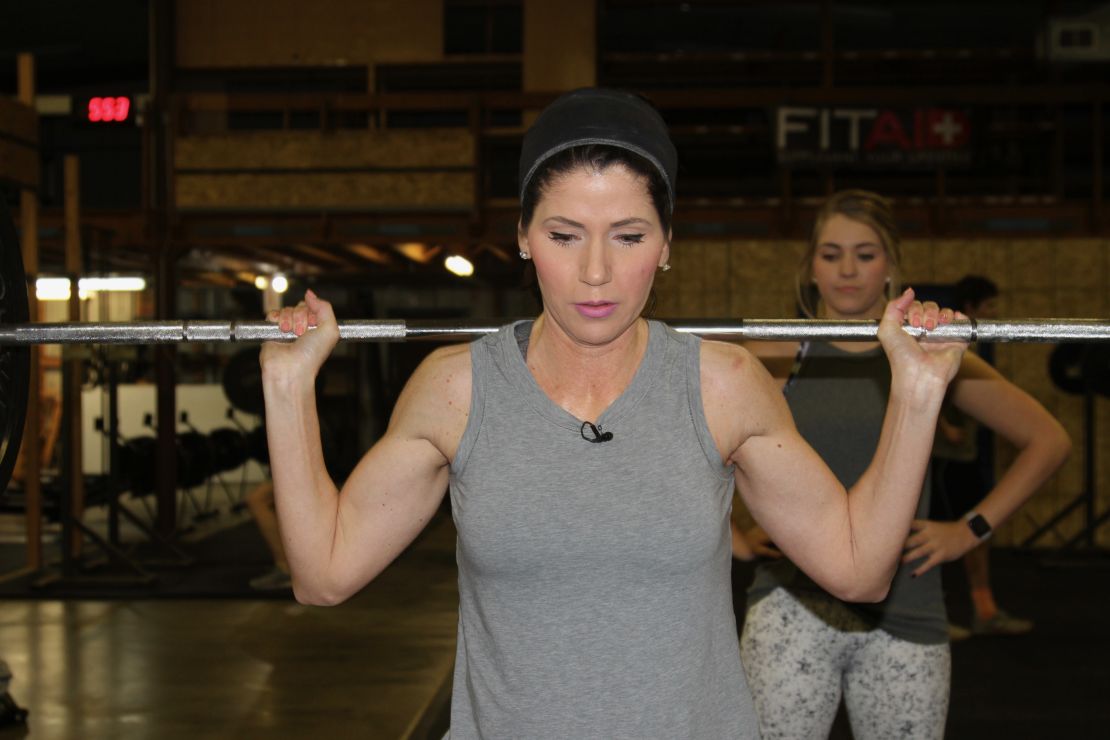 Noem figured out a way to make her mark in Washington, where she was keen not to let the traditional machismo of national politics change her.
"I realized the whole place operates on relationships," she says, which put her at a disadvantage as a new member, and especially as the lone representative for South Dakota.
"I realized that the more that they knew about me, they knew about my state, the happier they'd be to get my legislative pieces done."
But Noem was not willing to join the late-night drinks sessions among congressmen that are where a lot of socializing and initial horse-trading on policies gets done.
"I started thinking outside the box. How can I get interaction with other members? And for me, it was the gym," she says.
"I'm not one to sit in bars at night. … I'm more of a morning person. So I started going out to the gym in the Rayburn Office Building, and there's a lot of members down there," she explains.
"It's kind of our one chance to socialize, to get to know one another on a personal level. We exercise together. But we also talk about legislation. We talk about what bills we have and end up working together on lots of things that are priorities."
Though Noem was always in the GOP House majority during her terms, she was in a distinct minority as a Republican congresswoman.
As a freshman in 2011, she was one of 24 Republican female representatives in her party's 242-member caucus, according to a tally by the Center for American Women and Politics at Rutgers University. In 2018, she is one of 22 Republican women in the House, with Debbie Lesko in the wings, waiting to be sworn in to represent Arizona.
Some of those women have key positions and sit on important committees, she says, and she hopes that is intentional. Noem serves on the Ways and Means Committee that oversees tax and economic policies, and is proud of the tax changes passed last year.
"I appreciate the House leadership many times give women an upfront and center role. I just always hope that many times that it's a first thought and not a second thought. Because that happens," she says.
While she rejects a notion that there are women's issues and men's issues, she said there is a women's perspective on every single issue. She hopes many more women will follow her to Congress but says it may still be an uphill battle.
"It's a challenging environment. You have to be a little bit tough. You have to be willing to sit up to the table and not back along the wall. But that perspective is really important," Noem says.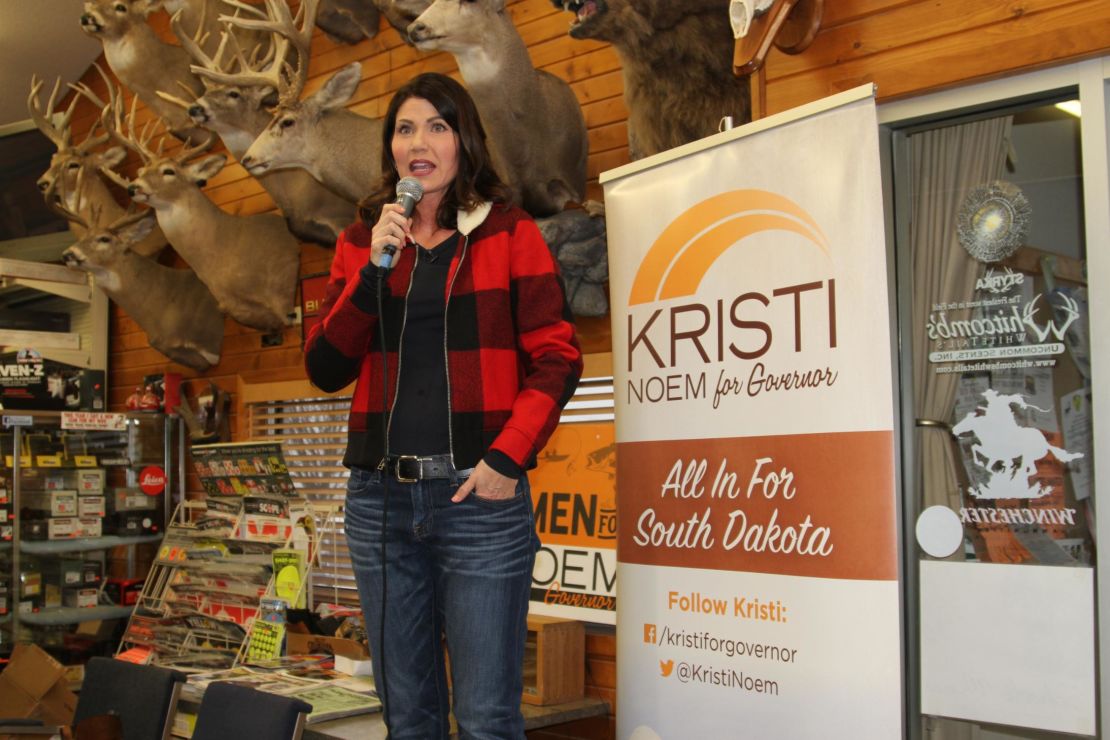 But now, for her, Noem wants to sit at the head of the table.
And she is also looking forward to the possibility of spending more time sitting on a tractor than in an airplane seat.
"I love this state. It's all I've ever known," she says. "All the time on airplanes and the East Coast, there's been a loneliness in my heart."