Russia will showcase some of its newest and most advanced military hardware on Wednesday when it stages its annual Victory Day Parade in Moscow's Red Square.
Rehearsals for the event, which commemorates the 73rd anniversary of Nazi Germany's surrender in World War II, began earlier this month, giving the world a glimpse of what's coming.
Here's a closer look at some of the weaponry we can expect to see.
Su-57 fighter jet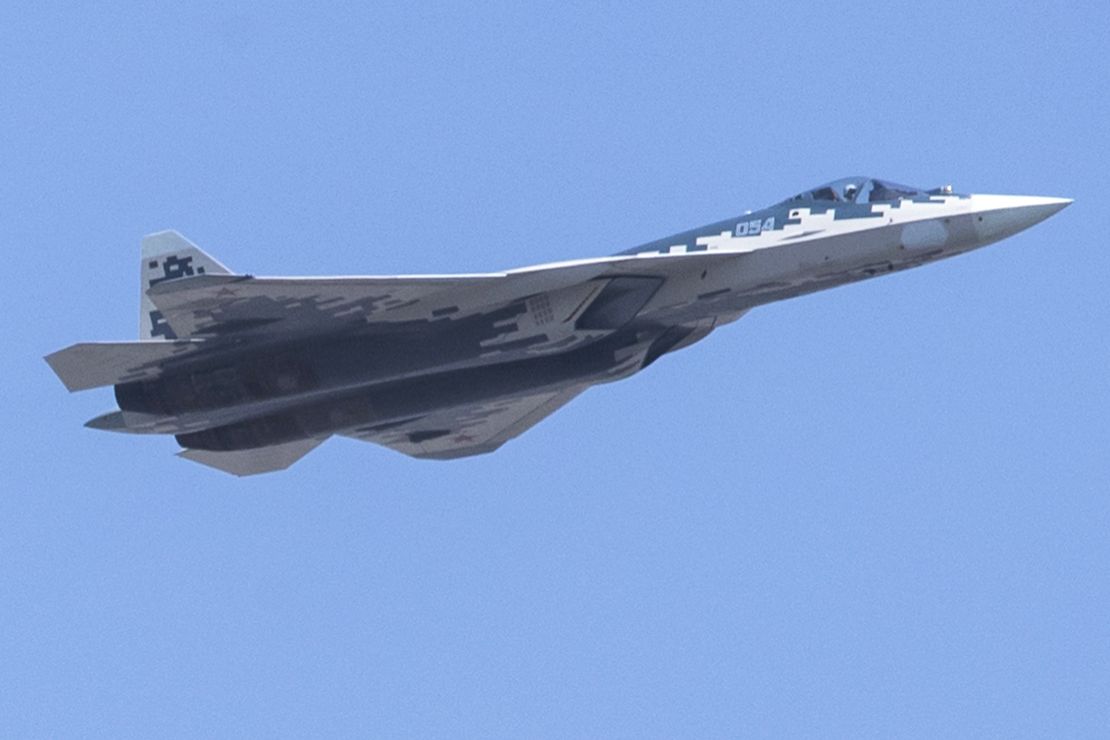 The Sukhoi Su-57 is Russia's first homemade fifth-generation stealth fighter. Though the twin-engine jet first flew in 2010, it has yet to formally enter the Russian Air Force fleet.
Russia's defense minister said that two Su-57s were deployed to Syria in February for what he termed a "combat trial," according to the state-run TASS news agency.
When it does officially become operational, the Su-57 will join the US-designed F-22s and F-35s and China's J-20 as the world's only in-service fifth-generation fighter jets.
Related: Why this year's Victory Day parade matters
Kinzhal hypersonic missile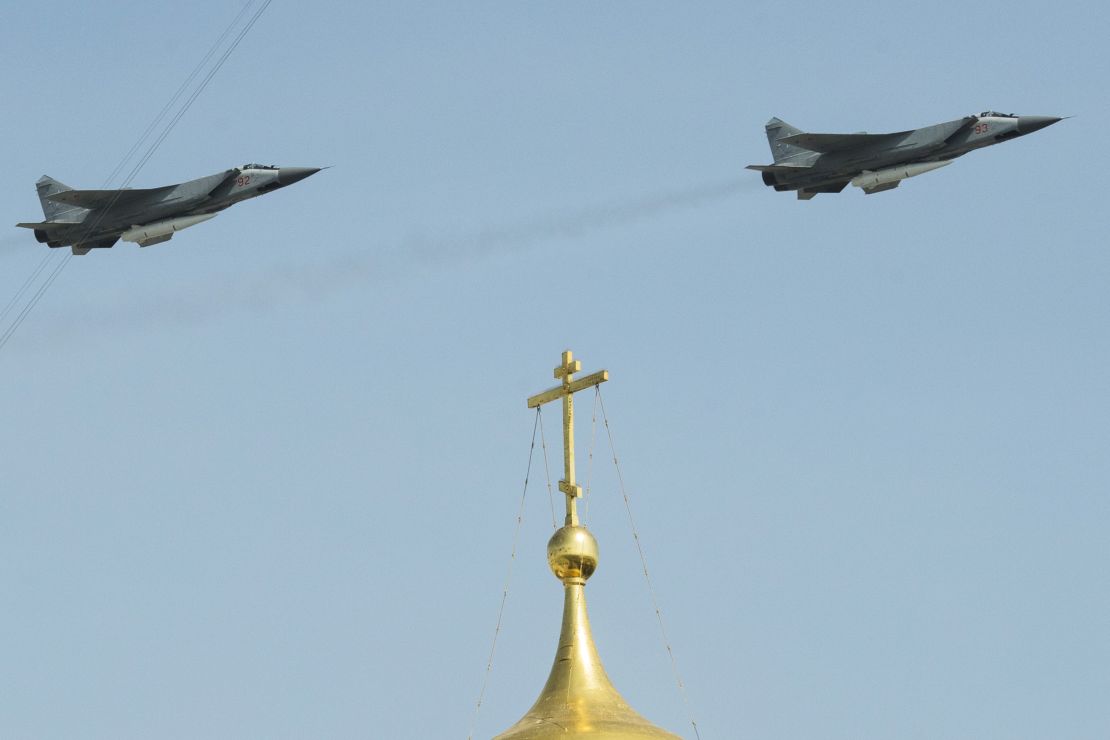 Russia's new hypersonic missile, dubbed the Kinzhal, was carried by two MiG-31K jets during a rehearsal last week.
In unveiling the weapon on March 1, Russian President Vladimir Putin said it is capable of traveling 10 times the speed of sound and maneuvering around anti-ballistic missile defenses, according to TASS.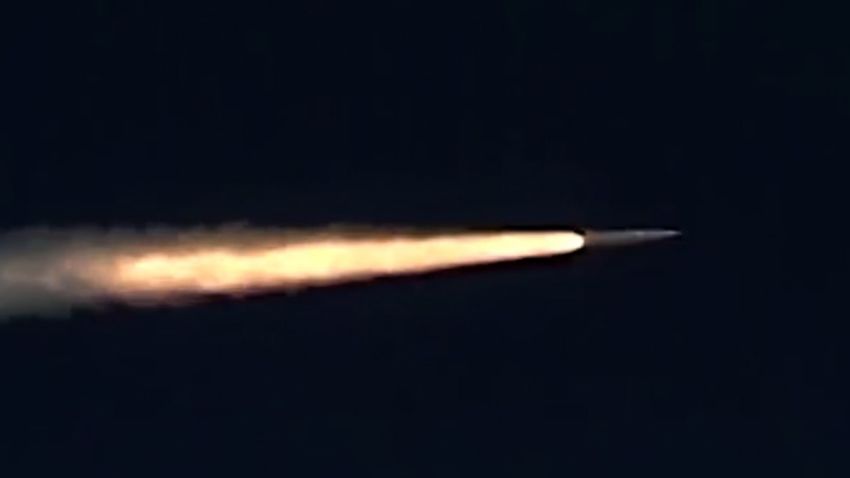 Russia claims successful test of 'invincible' missile
"It is a cutting-edge weapon, namely a hypersonic long-range missile capable of overcoming air and missile defenses. It is invincible, having serious combat might and potential," Russian Deputy Defense Minister Yuri Borisov said in a TASS report this week.
YARS ballistic missile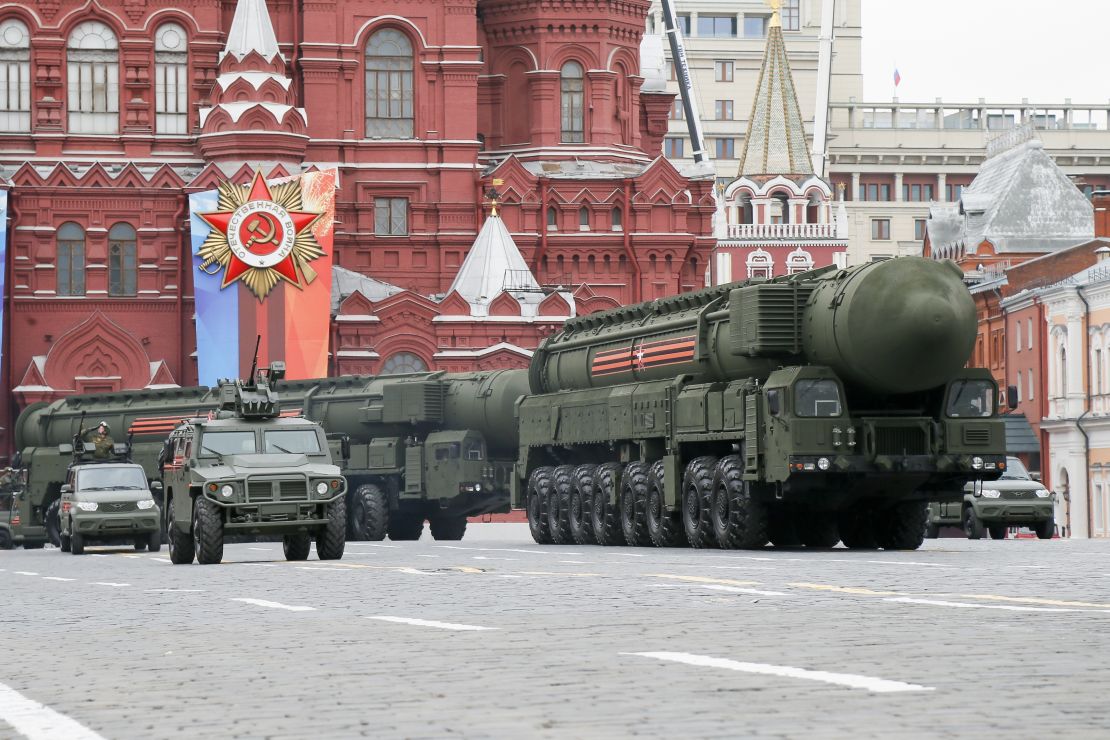 The YARS ballistic missile, also know as the SS-27, is a mobile-capable missile that can carry 10 nuclear warheads over a range of up to 12,000 kilometers, according to the Missile Defense Advocacy Alliance (MDAA).
Russia has 73 of the missiles in its inventory, with 63 of those being on mobile platforms and 10 being based in silos, the MDAA says.
"The missile has the capability to maneuver during flight and deploy both active and passive decoys which gives Yars the advantage against modern missile defense systems," the MDAA says.
Armata tank
Russia first showed off its Armata T-14 main battle tanks in the 2015 Victory Day parade.
Initial testing of the tanks is expected to conclude this year, followed by operational tests, according to a TASS report in February.
Video shows new Russian tank in action
Russia expects to have 100 Armata tanks delivered to its forces by 2020, Deputy Defense Minister Yury Borisov said in a 2017 TASS report.
The Armata "is a cutting-edge vehicle with an unmanned turret armed with a brand new 125 mm smoothbore cannon, which is the most powerful gun of its kind to date in terms of muzzle energy," Russian media reported in 2015.
S-400 anti-aircraft missiles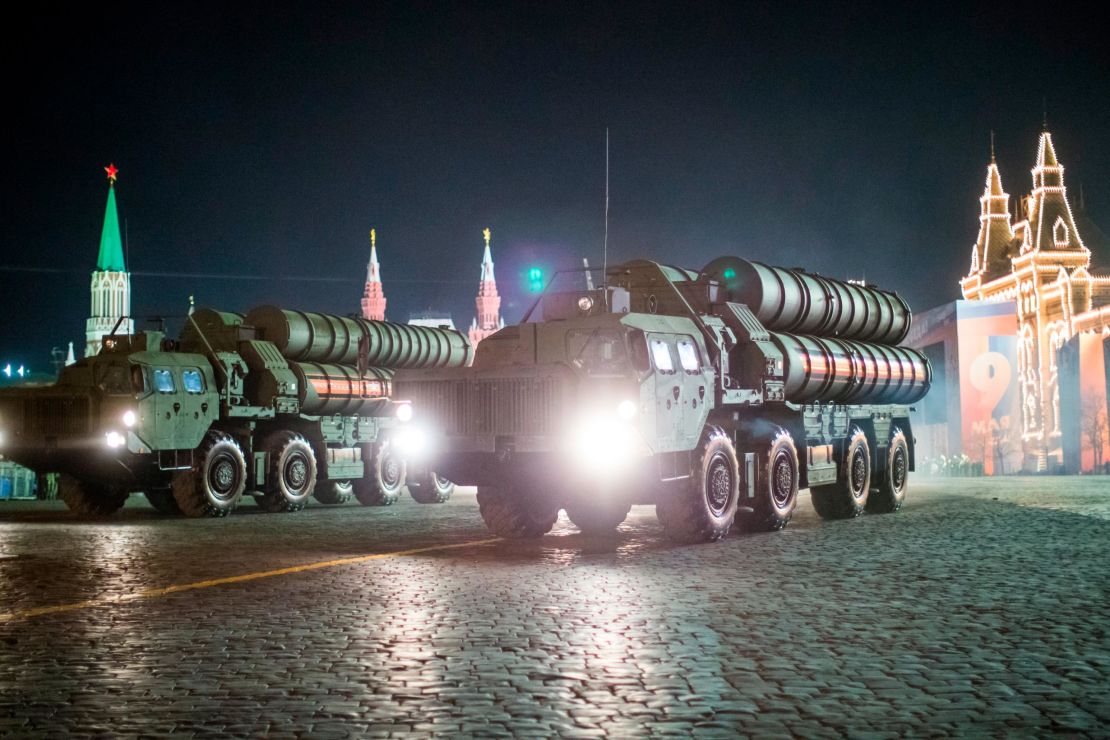 The S-400 system has been compared to the US' Patriot missile defense system and it can engage targets including manned and unmanned aircraft, cruise missile and ballistic missile, according to the Missile Defense Project (MDP) at the Center for Strategic and International Studies.
With a range of 400 kilometers, the mobile S-400 launchers have been deployed to protect Russian military units in Syria and the Crimea, the MDP reports.
Up close with Russian S-400 missile system in Syria
The S-400 is a big export priority for Russia, with sales to China and India, according to the MDP.
Russian media has also reported deals with to traditional US arms customers Turkey and Saudi Arabia in the past year.
BUK surface-to-air missiles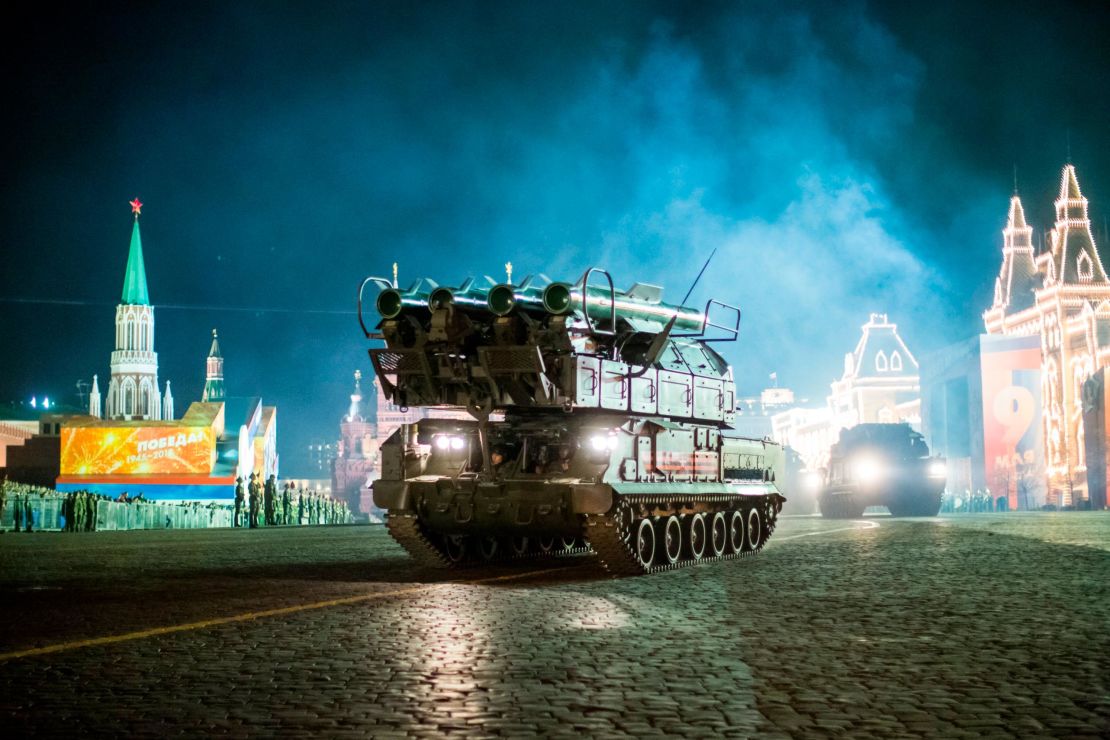 The Buk-M2 is a self-propelled, medium range missile system designed for air defense.
Russian media reports the system can track up to 24 airborne targets at one time and fire on four of those at ranges up to 25 kilometers in height and 45 kilometers in ground distance.
The Buk-M2 can also be used against targets on the ground and at sea.