The family that carried out suicide attacks against three churches in Surabaya, Indonesia, Sunday was linked to Jamaah Ansharut Daulah (JAD), a jihadi group that supports ISIS, according to Jakarta officials.
ISIS claimed responsibility for the assault, which it called "martyrdom attacks," on the east coast of Java Island, but provided no proof to substantiate its claim.
The US State Department designated JAD as a terrorist organization last year, describing it as an umbrella group formed in 2015 and composed of almost two dozen Indonesian extremist outfits that pledged allegiance to ISIS leader Abu Bakr al-Baghdadi.
Indonesia has put on trial JAD's leader, Aman Abdurrahman, for his alleged involvement in several bombings, including a January 2016 attack in which four people were killed and 25 wounded by a suicide bomber and gunmen in central Jakarta.
Aman was scheduled to appear at a court hearing last week, but it was postponed after a deadly riot broke out at the jail where Aman is being held in Depok, West Java, according to a report in the Jakarta Post.
During negotiations with police, inmates demanded to meet with Aman, a request the police later granted, the report said.
The riot, which had begun on Tuesday, was eventually put down after police forces stormed the facility Thursday.
Five police officers and one inmate were killed during the near 40-hour period of unrest.
The Syrian link
The 2016 attack in Jakarta, which was also claimed by ISIS, was thought to be masterminded and financially supported by an Indonesian ISIS militant based in Syria, Bahrun Naim.
Naim was apprehended by Indonesian authorities in 2010 for illegal possession of ammunition and was sentenced to at least two and half years in prison.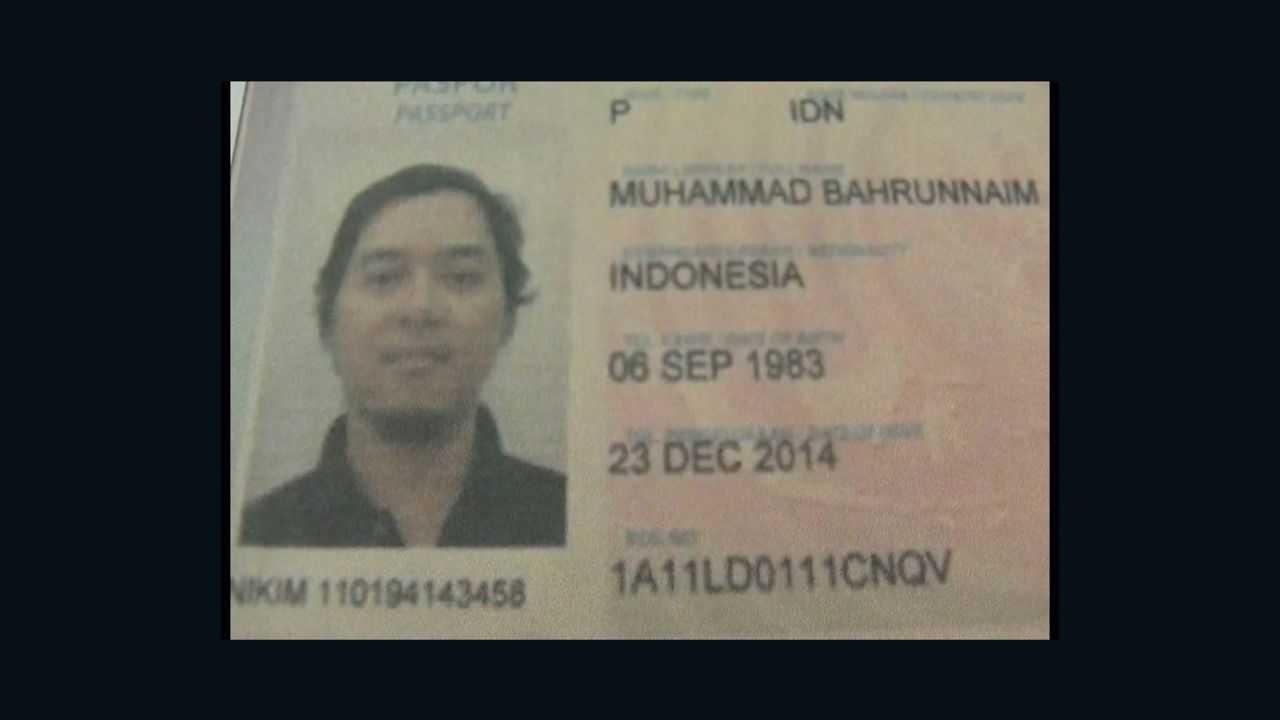 He then left for Syria, where he was rumored to have been killed last year.
Up to 700 Indonesians have traveled to Syria in recent years to fight with anti-regime forces, with the majority allying themselves with ISIS, according to the Indonesian government.
Indonesia fighters have also appeared in ISIS propaganda.
Indonesia has long struggled with domestic terrorist groups, particularly Jemaah Islamiyah, which claimed responsibility for 11 attacks between 2000 and 2010, including the deadly 2002 Bali bombings, which left more than 200 people dead and hundreds injured, many of them tourists.
Jemaah Islamiyah's capabilities have been steadily eroded by a concerted counter-terrorism effort since 2009.
Indonesia has invested heavily in counter-terrorism, establishing the elite special forces unit Detachment 88, which has received support and training from the US and Australia, and has been credited with greatly reducing the number of attacks.
However, in a report on ISIS published earlier this year, the UN Security Council said the group's losses in Iraq and the Syria may intensify the threat to South-East Asia.
The report named JAD and Jamaah Ansarul Khilafah as key ISIS-linked groups in Indonesia, saying that the former has been responsible for more attacks, but that the latter is a "growing threat."