There is a growing canyon between Israelis and Palestinians. They live right next to each other, but couldn't be farther apart. At no time is that on clearer, starker display than this week.
In Gaza, at least 55 Palestinians have been killed by Israeli security forces, including one boy who was 14 years old, the Palestinian Health Ministry said. In Jerusalem, Israeli leaders ceremoniously hosted an American delegation to officially open the US embassy.
In Gaza, 35,000 Palestinians protested in 12 different locations, burning tires, hurling stones, and flying burning kites. In Jerusalem, American and Israeli flags were projected on the walls of the Old City with the message "Thank you President Trump."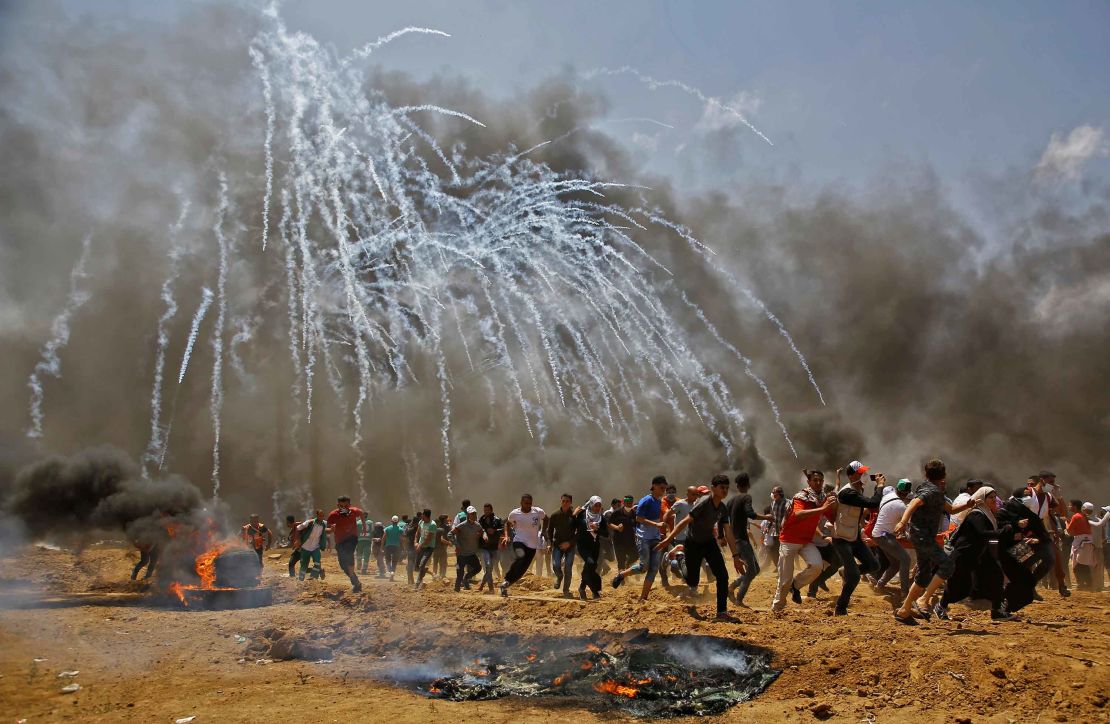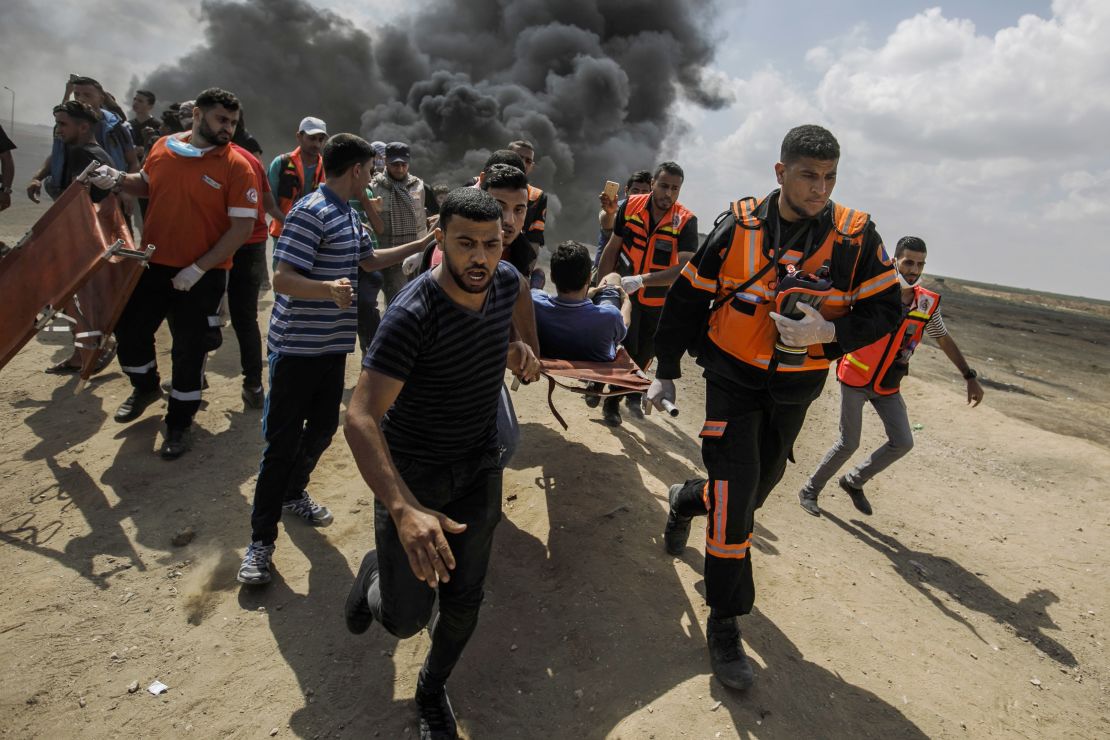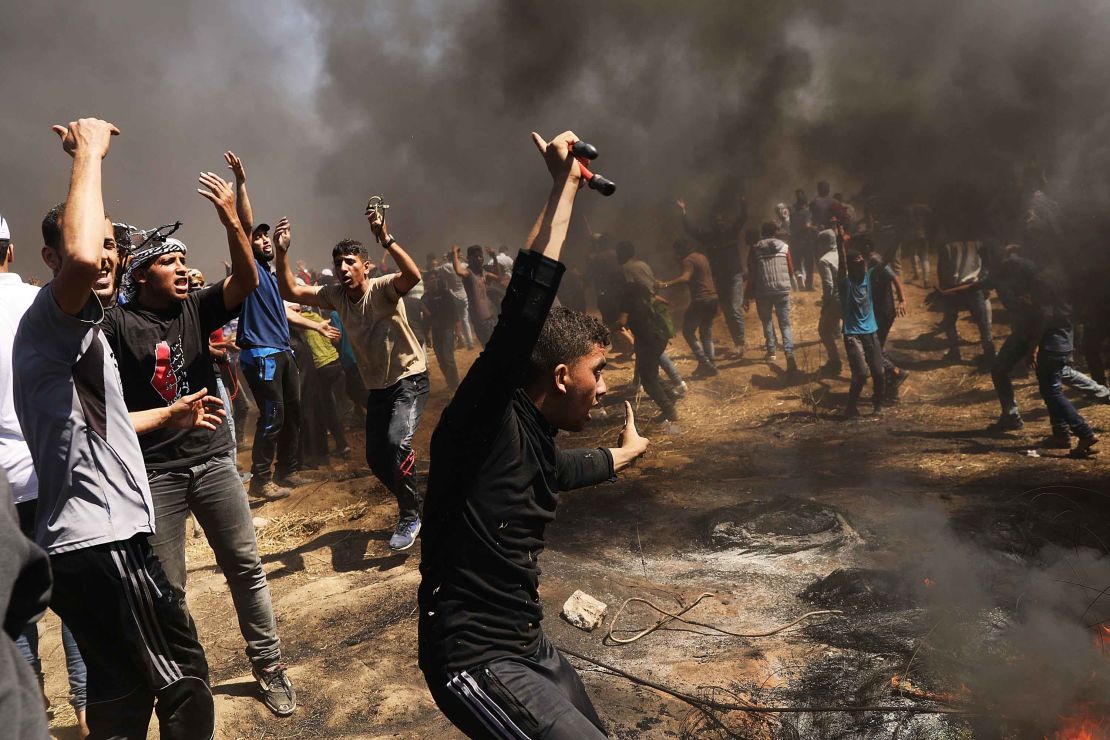 In Gaza, tear gas, mixing with the acrid smoke of burning tires, fell from Israeli drones trying to disperse crowds racing toward the border fence. In Jerusalem, President Donald Trump aired a pre-recorded message hailing the United States as a partner "for freedom and peace."
A mere 80 kilometers separates Jerusalem from Gaza, a two-hour drive with traffic. And yet they are worlds apart.
The official opening of the US Embassy in Jerusalem, in a move Trump promised in his campaign, marked the apex of Israel's month. Last week, Trump withdrew from the Iran nuclear deal at the urging of Israeli Prime Minister Benjamin Netanyahu. This week, an American delegation led by Trump's daughter Ivanka Trump and son-in-law Jared Kushner hailed the strongest-ever ties between Israel and the US.
Netanyahu gushed with joy, saying, "What a glorious day. Remember this moment. This is history. President Trump, by recognizing history, you have made history. All of us are deeply moved. All of us are deeply grateful."
Guatemala will move its embassy to Jerusalem this week, and Paraguay will follow suit later this month.
In what's almost a caricature of how well this week has gone for Israel, the country won the Eurovision song contest with Netta Barzilai's "Toy." It was another reason for Israelis – and Netanyahu – to celebrate.
And it's not over yet. A royal visit from Prince William is expected at the end of next month, the first in 70 years.
Israelis, it seems, have every reason to be elated.
"When there is peace in this region, we will look back upon this day and remember that the journey to peace started with a strong America recognizing the truth," Kushner, a senior adviser to the President as well as Trump's son-in-law, said in Jerusalem Monday afternoon.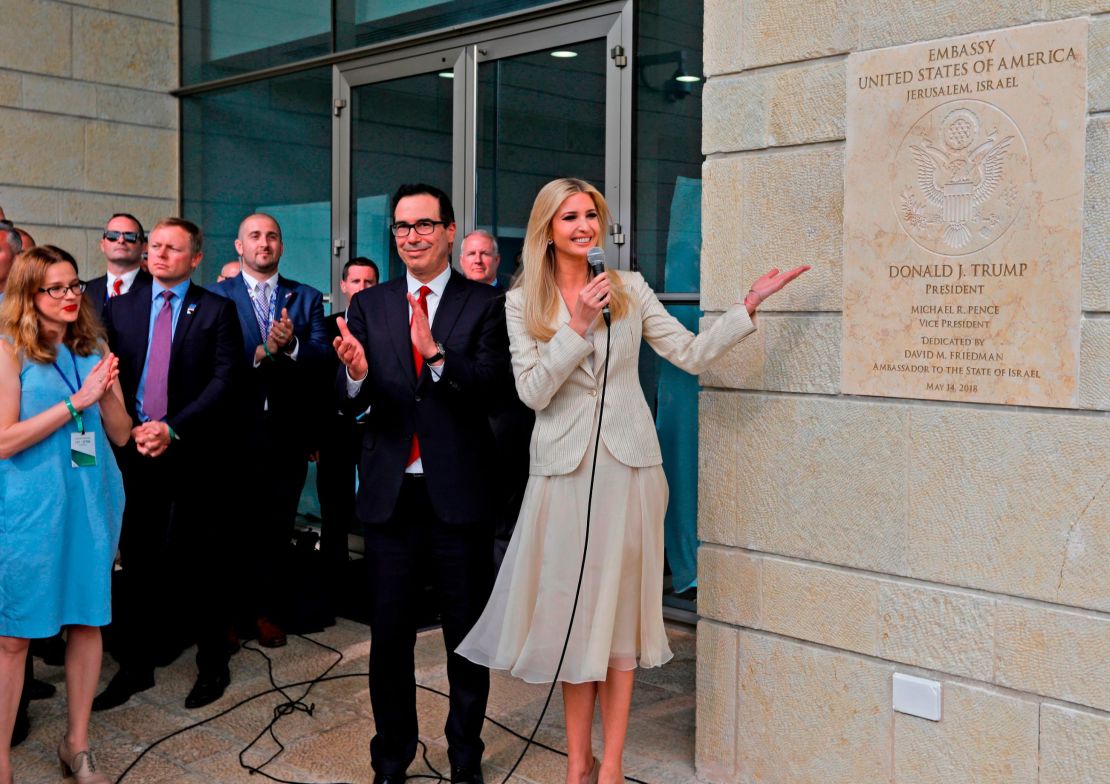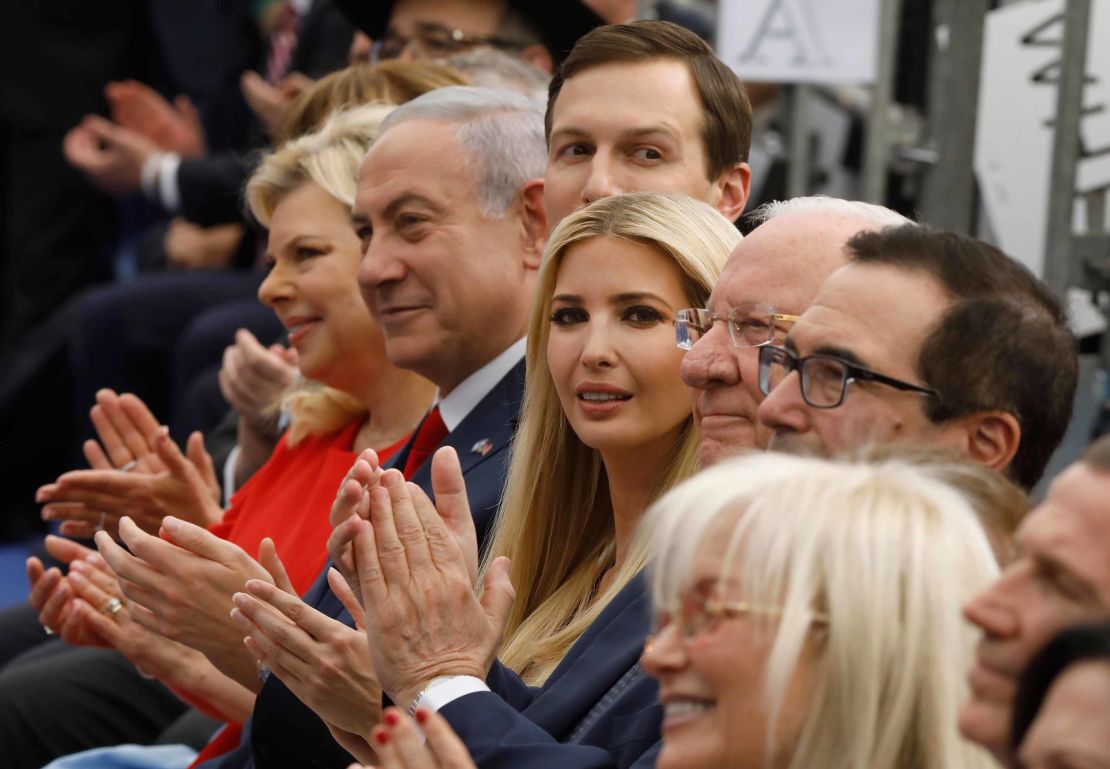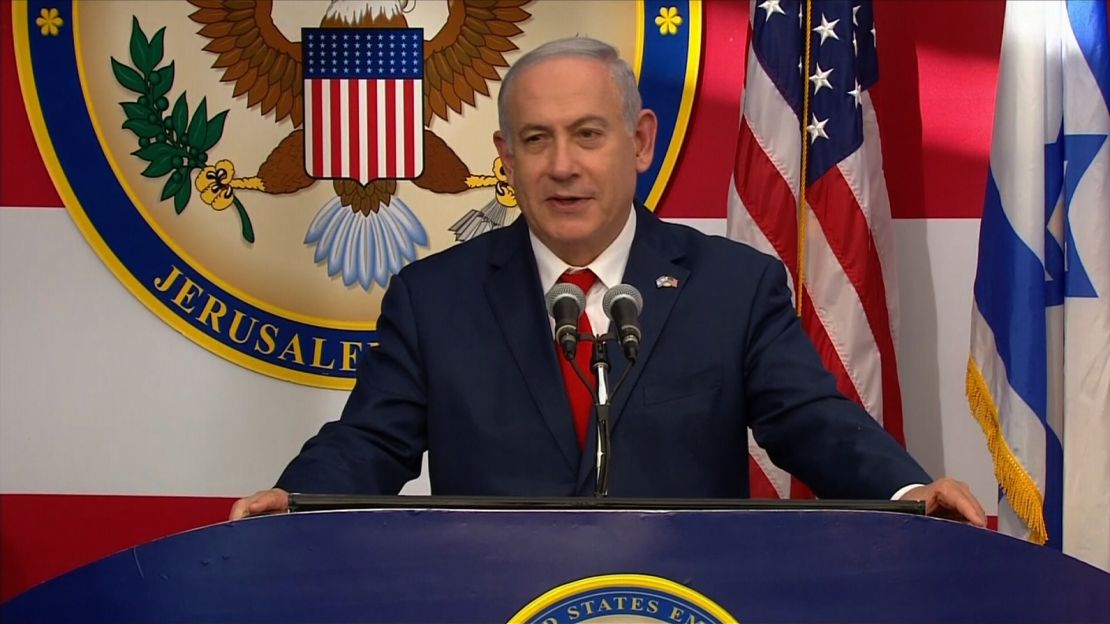 Especially on this day, peace couldn't be further away.
Just as US Ambassador to Israel David Friedman was taking the stage in Jerusalem to officially begin the ceremony to inaugurate the embassy in Jerusalem, the number of Palestinians killed in Gaza was rising quickly.
By the end of the day, that number would reach 55, making it the single deadliest day since the end of the 2014 Gaza war.
The Israeli military said it would use live fire only as a last resort, attempting to use tear gas and water cannons to try to disperse crowds before they reached the border fence. Israel blames Hamas for fueling and funding the protests, accusing the group of trying to use the demonstrations as cover for carrying out terrorist attacks.
The military dropped leaflets, urging Palestinians to stay away from the border.
That border became a sharp line between life and death for dozens of Palestinians. Thousands more were injured; no Israeli soldiers have been wounded or killed since these protests began more than six weeks ago.
PLO Executive Committee Member Hanan Ashrawi called on the international community to stop "Israel's ongoing massacre in Gaza," while asking the International Criminal Court for an investigation into what she called "Israel's gross violations and flagrant war crimes."
On TV news channels, images from Gaza played alongside pictures of the embassy ceremony in Jerusalem, a jarring juxtaposition of protests against applause, screams against speeches, and anger against celebration.
Slamming the embassy move, PLO Secretary-General Saeb Erekat said, "This infamous hostile act against international law and against the people of Palestine places the US on the side of the occupying power, Israel, which continues to oppress the Palestinian people and to colonize their lands towards destroying the very possibility of reaching a just, comprehensive and lasting peace."
So many leaders mentioned peace on Monday. American. Israeli. Palestinian. Trump. Netanyahu. Erekat.
They were all talking about the same idea. They just weren't talking to each other.
The age of the Palestinian teenager killed Monday has been updated to reflect the latest information from the Palestinian Health Ministry.