Story highlights
25-second shot clock to be used at US Open
Next Gen Finals to experiment further with new rules
Changes could be used on the men's tour from 2019
The times are a changing in tennis – and for those in charge of the sport it is a case of the quicker the better.
Rule changes – such as towel racks, shorter sets and reduced warm-ups – and other innovations such as a 25-second shot clock will be further trialed at November's Next Gen ATP Finals and could be introduced on the men's tour as early as 2019.
It is the serving clock which could potentially worry tennis' male procrastinators.
The 25-second clock was first used at last year's season-ending tournament for the best 21-and-under players and will be introduced at a grand slam for the first time at this year's US Open.
Time violation rules already exist in the sport, but the shot clock allows players and the crowd to see time ticking by.
The consequences of failing to serve within 25 seconds at the US Open has yet to be finalized, but the clock has already been used in this year's Australian Open qualifying and will be in place during French Open qualifying, which takes place later this month.
This year's US Open will also enforce a seven-minute warm-up period before each match – players will have one minute from the time they walk on court to meet at the net for the coin toss. Players breaching this rule could be fined $20,000.
Rafael Nadal, who famously takes his time between points, has voiced his opposition to the shot clock.
"If you want to play well, you have to let players breathe a little," the world No. 2 has previously said.
"We're not machines. If you want to have matches like I played with Novak (Djokovic), you cannot expect to play 50-shot rallies and in 25 seconds be ready to play the next point," added Nadal, referring to the Serb who was famously on the other side of the net when they contested a six-hour Australian Open final in 2012.
"But if you don't want a great show, of course it's a great improvement."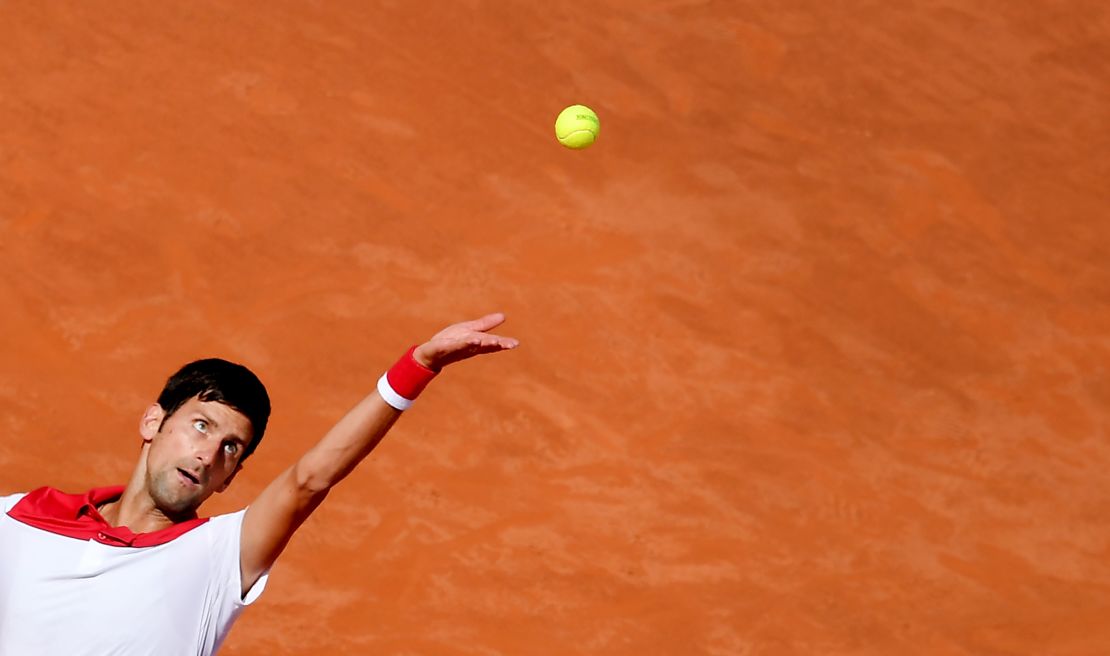 READ: Nadal breaks McEnroe's 34-year-old record
READ: Wozniacki feels 'less pressure' after Australian Open win
The ATP, the governing body of the men's professional tennis circuits, said Tuesday that the Next Gen Finals, held from November 6 to 10, will continue to test first to four game sets, no advantage scoring and in-match player coaching via head-sets.
Warm-ups will further be reduced from five to four minutes and players will need to use a towel rack at the back of the court, removing the need for ball boys and girls to handle towels.
What rule changes would you introduce to tennis? Have your say on our Facebook page.
Chris Kermode, ATP executive chairman and president, said in a statement: "Tennis is a sport that is steeped in history and tradition, and there's no question that should be safeguarded.
"However, this new event has allowed us to look at some potential changes, and we received very positive feedback from our stakeholders on the format of last year's event.
"We recognize, however, that we need a bigger sample size to help us draw effective conclusions, so this year's event will give us that continuity to help us assess which of the changes, if any, we want to incorporate onto the regular Tour for 2019."
Visit CNN.com/sport for more news, features and videos
According to the ATP, the average duration of matches at least year's Next Gen tournament was one hour and 36 minutes. The average on the regular ATP World Tour last year was, says the governing body, one hour and 39 minutes.