Dr. Ghassan Abu-Sitta peers through his black-rimmed glasses at an X-ray. "Not very good," he quips. "See how the pieces are?" he says to hospital staff, pointing at the fuzzy image.
He leans over to cut his patient's bandages, letting out a sigh. Infection is inevitable, he says, in these "high-energy devitalizing injuries," his way of describing the damage done by Israeli sniper bullets to the human body.
Eighteen-year-old Maddah is just one of many patients Abu-Sitta has treated since Palestinians began a series of protests known as the "Great March of Return." Confrontations between Israeli troops and the protesters worsened Monday as tensions soared over the United States' relocation of its embassy in Israel from Tel Aviv to Jerusalem.
Maddah, propping himself up in bed, looks warily at the doctor, not understanding his explanation in English to the staff at Gaza's Al-Awda hospital. Maddah was shot on March 30, when the Great March of Return began.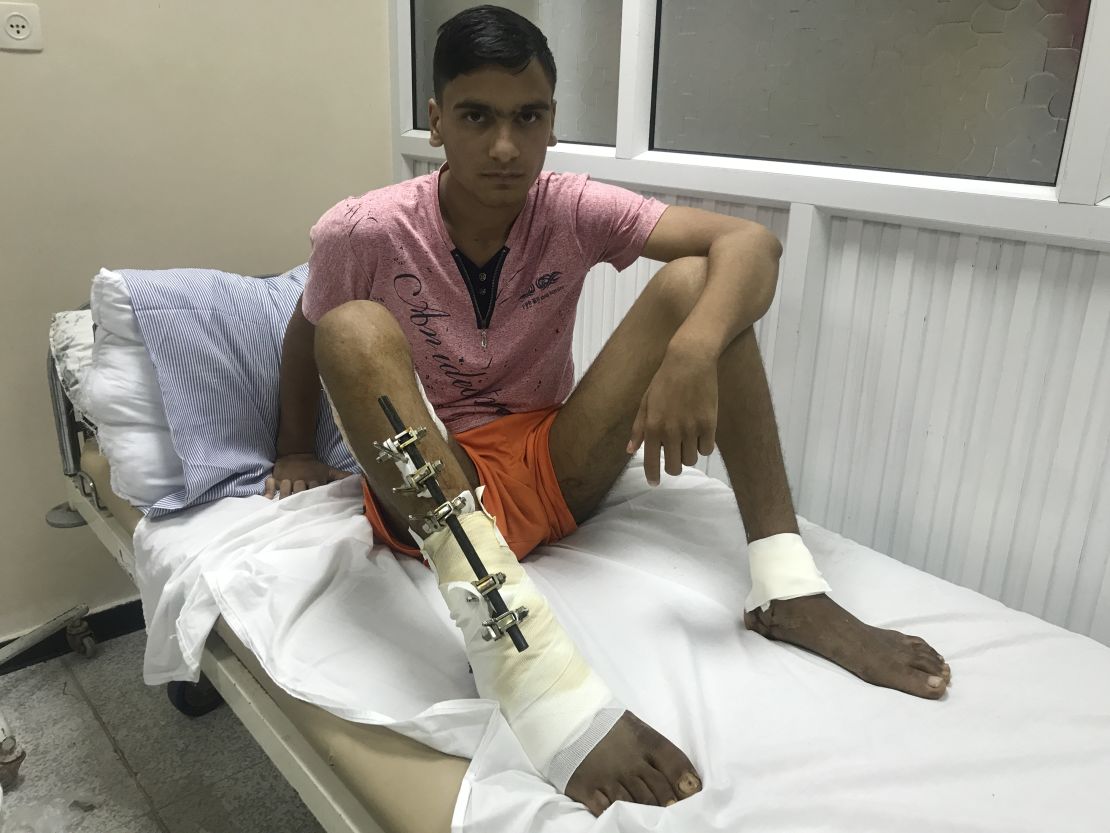 Bandages wrap around Maddah's lower leg, which bristles with external fixation pins. As Abu-Sitta lifts his leg, Maddah winces in pain.
On Thursday alone, Abu-Sitta saw a steady stream of patients, and he has treated perhaps thousands since first coming to Gaza as a medical student during the First Intifada in the late 1980s. He returned to treat the injured in the Second Intifada, the 2008-2009 war, the 2012 war, the 2014 war – and now this. He rattles off the list of uprisings and wars without a moment's hesitation.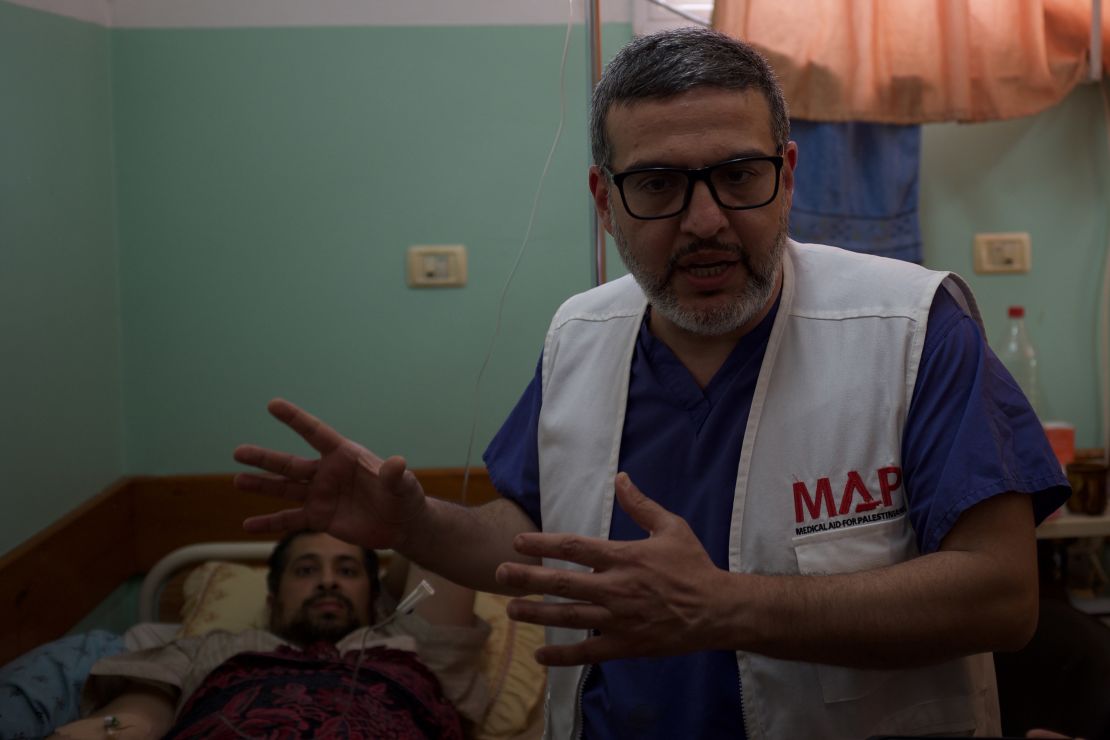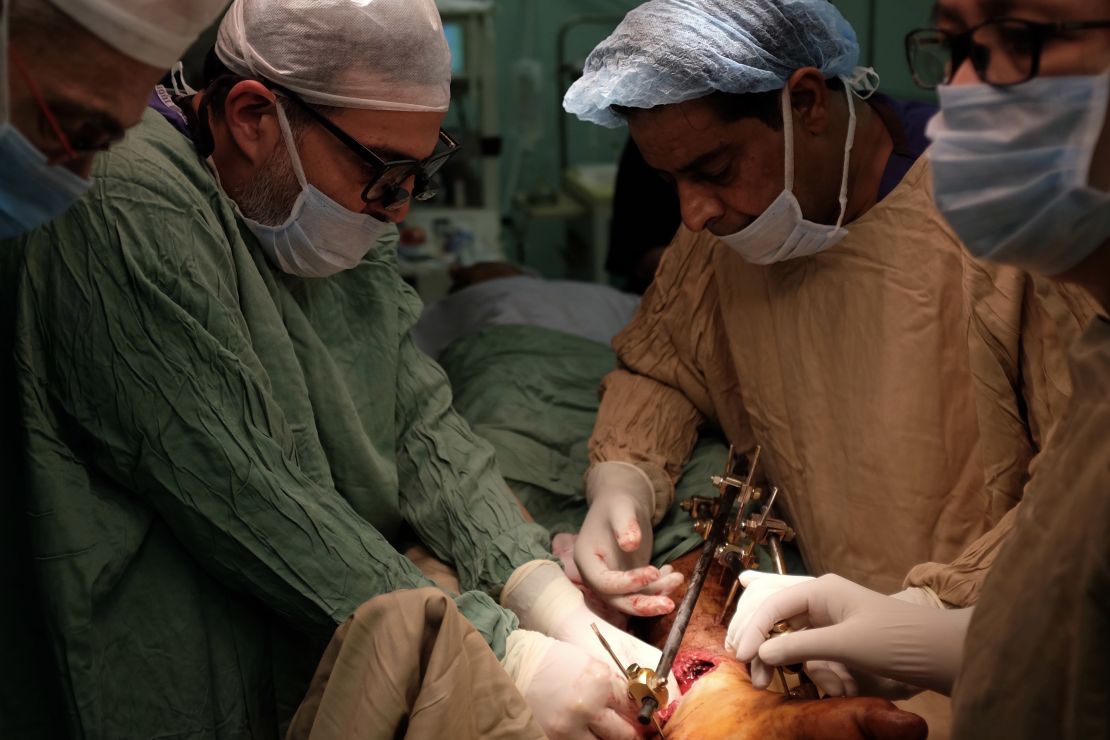 Abu-Sitta serves as director of the Plastic and Reconstructive Surgery Department at the prestigious American University of Beirut Hospital, where he says he spends 40% of his time treating the war wounded from Syria, Iraq, Yemen and Libya, plus old wounds from Lebanon's civil war and a succession of wars after that.
"Unfortunately," he says, "we have to accept that war injuries are now an endemic disease in the region."
'These were the downtrodden'
The night before we met Abu-Sitta, a senior member of Hamas' political bureau, Salah al-Bardaweel, told Gaza TV station Baladna that 50 of at least 60 people killed in clashes on Monday were Hamas "martyrs." Israeli officials jumped on the statement as proof Hamas had organized the entire event as a cynical publicity stunt.
CNN asked Abu-Sitta about the Hamas leader's claim. He shrugged, suggesting desperation and hopelessness were the fuel for the protests, regardless of who may have played a role in organizing them.
"I've been around the block enough times to tell someone who is from the downtrodden, and these were the downtrodden," he replied. "These were impoverished. These were the people who started out poor before the siege and ended up being just untenably poor."
The "siege" refers to the blockade Israel imposed on Gaza in 2006 after Hamas came to power after elections.
Ramadan begins, but protests go on
Gaza in the wake of Monday's bloodshed is in a strange state of limbo. In the days afterward, residents were busy scrambling to prepare for the holy month of Ramadan, which began Thursday.
According to the Palestinian Health Ministry, more than 100 residents have been killed by Israeli fire since March, and thousands have been wounded and likely crippled for life, but meals still need to be prepared, families clothed, children sent off to school.
In Gaza City's main market there is little talk of politics, or of recent events. It bustles with shoppers searching for affordable food for the daily breaking of the fast, barely a word is spoken of Gaza's latest travails. If Israeli officials thought the bloodshed was a great public relations triumph for the Palestinians, it certainly didn't feel like it here.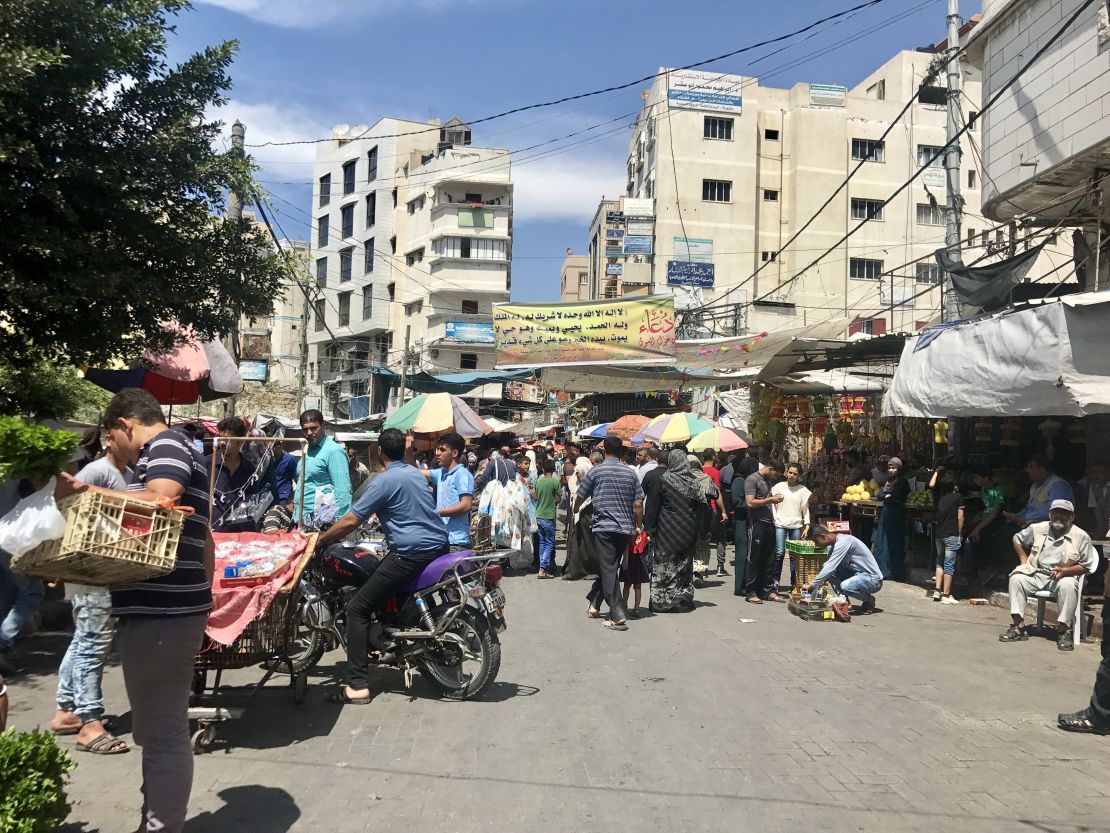 Salma, a bespectacled older woman clad in black, says she feels Gaza today is more isolated than ever, scorned by the United States, abandoned by traditional Arab supporters.
"It's as if they've never heard of a place called Gaza," she says. "They condemn what's going on, but nothing comes of it."
Thursday afternoon in Gaza City, the loudspeaker at a mosque near the Square of the Unknown Soldier called for people to go Friday to yet another protest along the fence that divides Gaza from Israel. A few minutes later a car drove down the street, speakers tied to the roof blaring the same message.
Abu-Sitta says he and his colleagues are bracing for another busy day.