Story highlights
Former No. 1 Novak Djokovic has slipped to 22nd in rankings
But he showed flashes of old form last week in Rome
Boris Becker says quarterfinal result would be good for Djokovic
Rafael Nadal is the heavy favorite to land record-extending 11th title
If world rankings told the whole story, you'd think Novak Djokovic's slump shows no signs of easing.
But the pure statistics might just be blurring the picture for the struggling 12-time grand slam champion.
Even though the Serb found himself outside the top 20 this week for the first time since he was a precocious 19-year-old in 2006, his last outing on a tennis court suggests a brighter future.
And with the French Open starting Sunday, the upturn may well continue some five kilometers west of the Eiffel Tower.
Indeed, Djokovic says spirits are high heading into Roland Garros, the grand slam he conquered in 2016 for the last of his major titles.
"Looking back two or three months, this is the best that I've felt on the court, by far," Djokovic, just turned 31, told reporters at the Italian Open Saturday after testing heavy French Open favorite Rafael Nadal before losing the semifinal 7-6 6-3.
READ: Who can stop Rafael Nadal in Paris?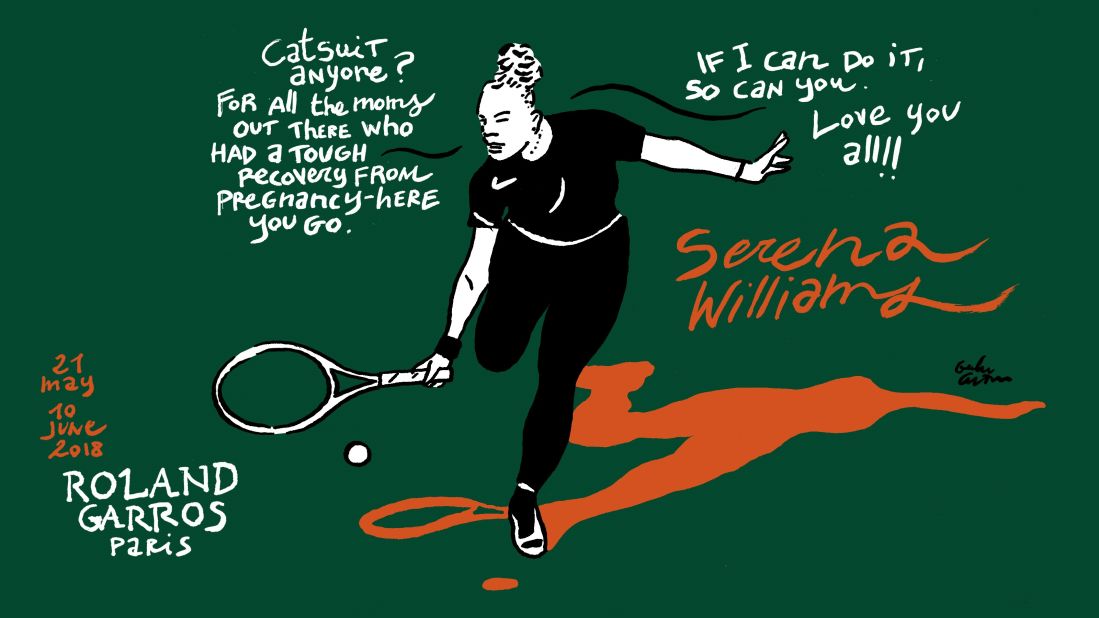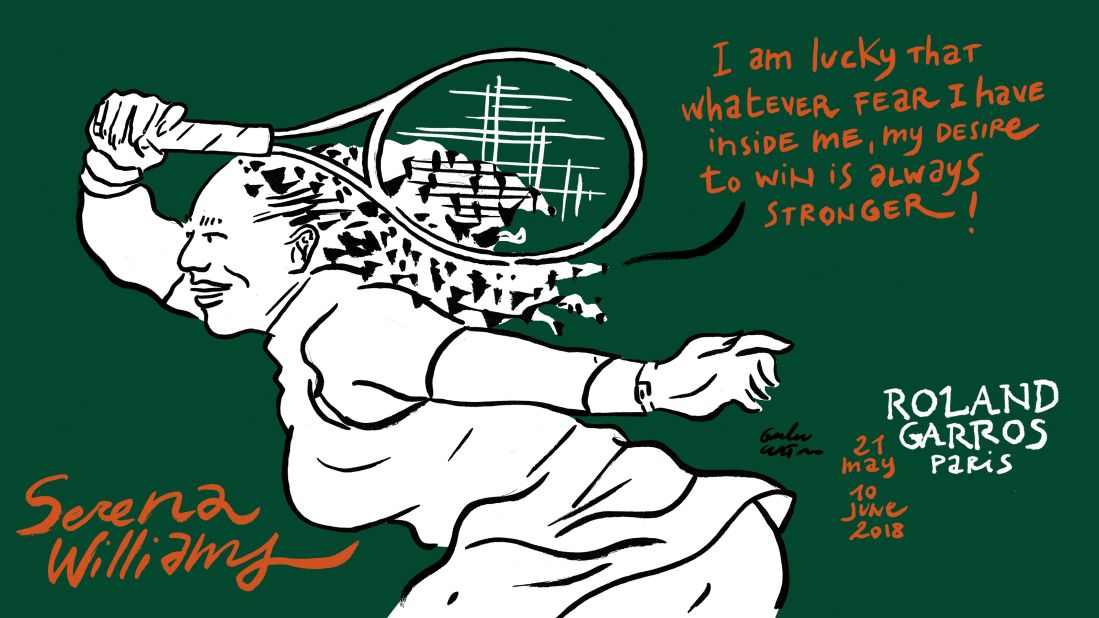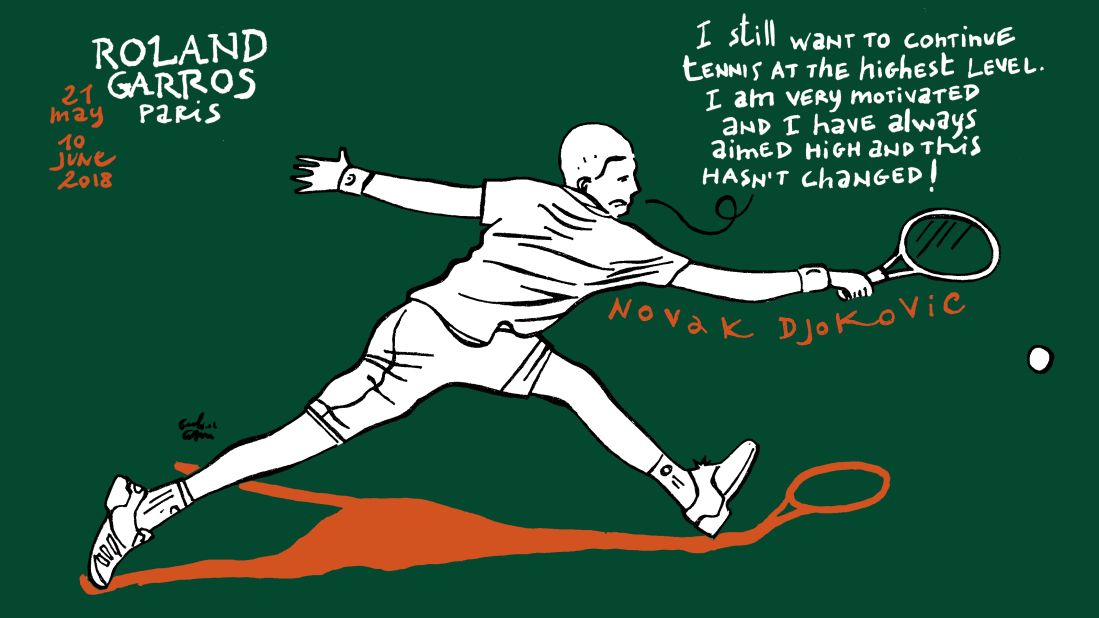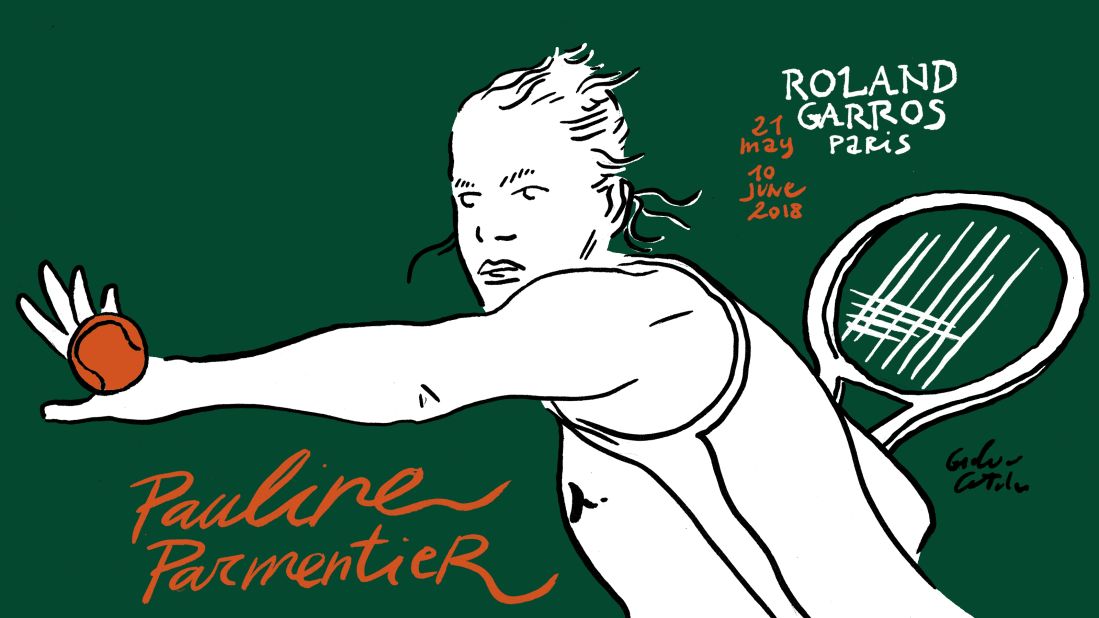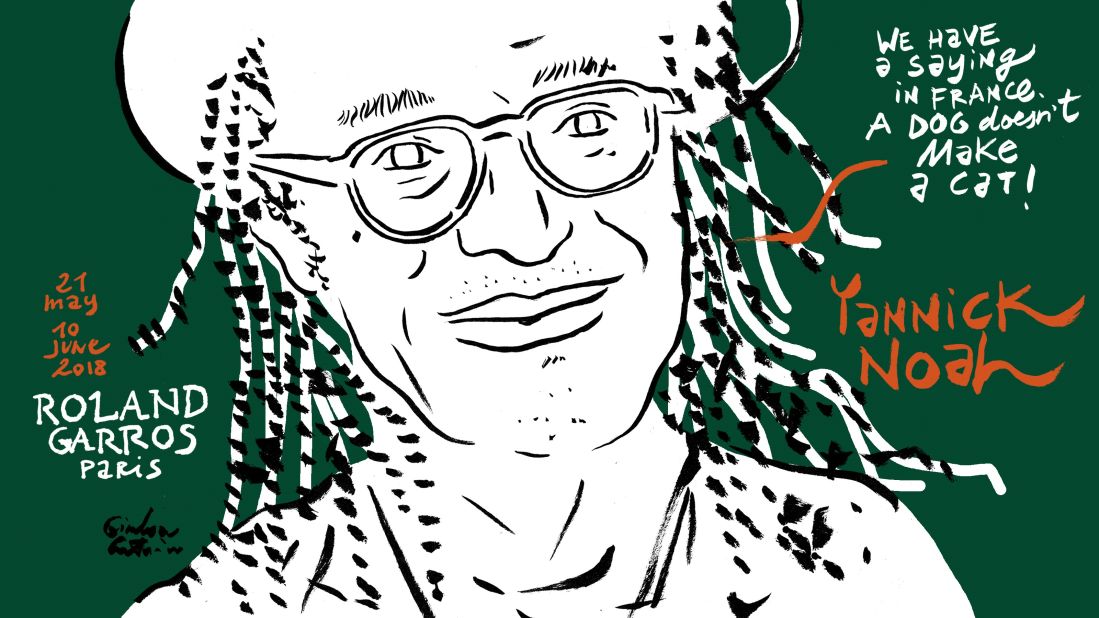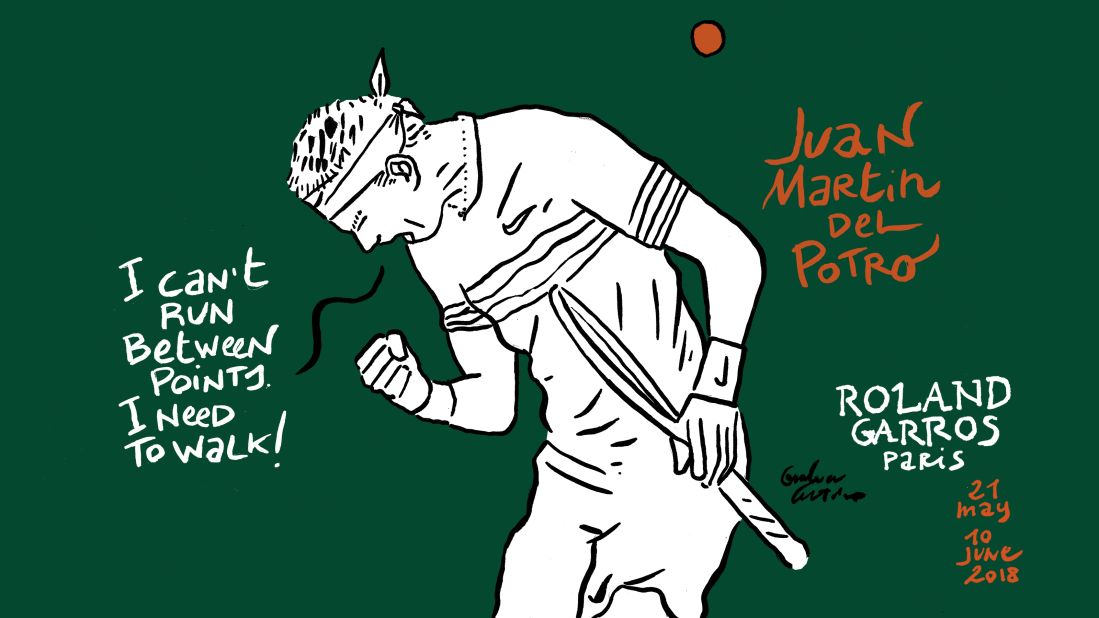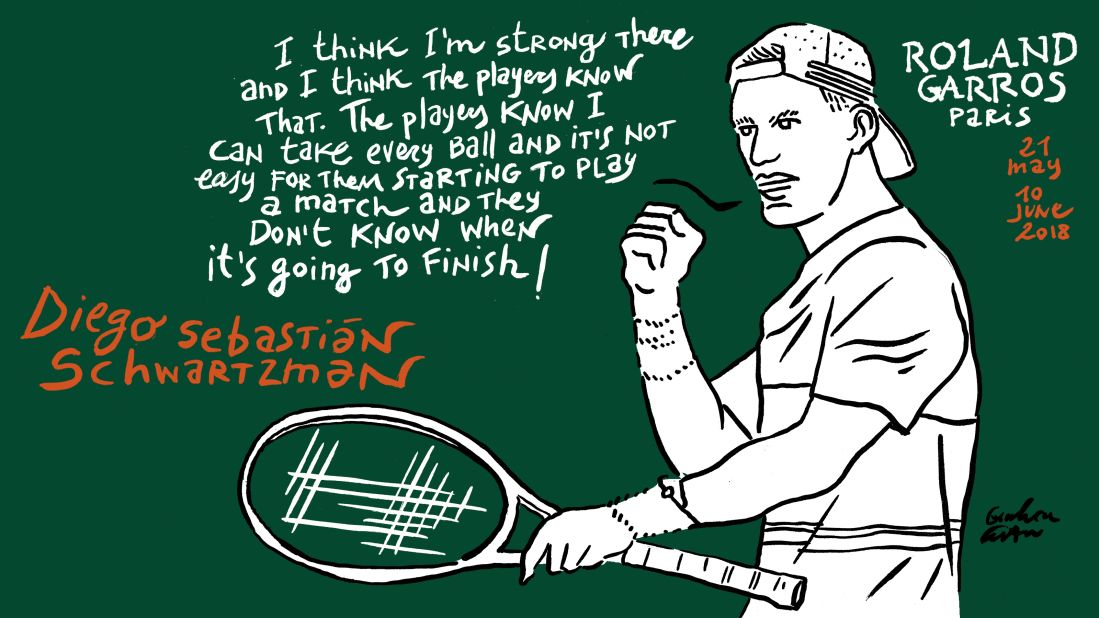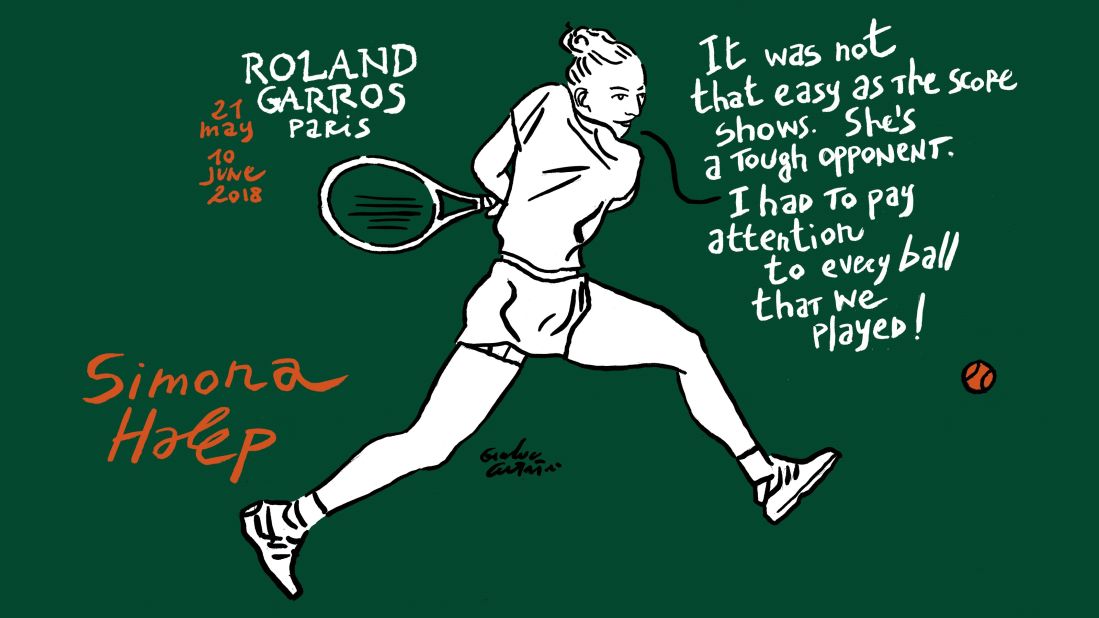 French Open 2018: Sketching at Roland Garros
'Machine-like at brilliant best'
Rome is dubbed the "Eternal City" and when Djokovic claimed the French Open to become the first man since Rod Laver in 1969 to win four straight grand slams, it felt like his dominance would last forever.
His peak level arguably usurped his two main rivals at their best, Nadal and Roger Federer, against whom he still holds winning records.
However, what he called "private issues," an injury to his serving elbow that required surgery this year and seemingly a shift in attitude – the ruthlessness on court vanished – all contributed to the unexpected downturn.
"The fact that he was machine like at his brilliant best, it was the total of hours, thousands and thousands of hours of practice," six-time grand slam winner Boris Becker, part of Djokovic's coaching setup in his heyday, told CNN Sport.
"If you haven't done that for a year or even longer, then ultimately even though it's Novak Djokovic, a perfectionist, he will look ordinary.
"And I think it's not that easy being the best. You have to do a lot of sacrifices, a lot of repetition, a lot of work and that's why only a few reach the summit." 
READ: 10 best French restaurants in Paris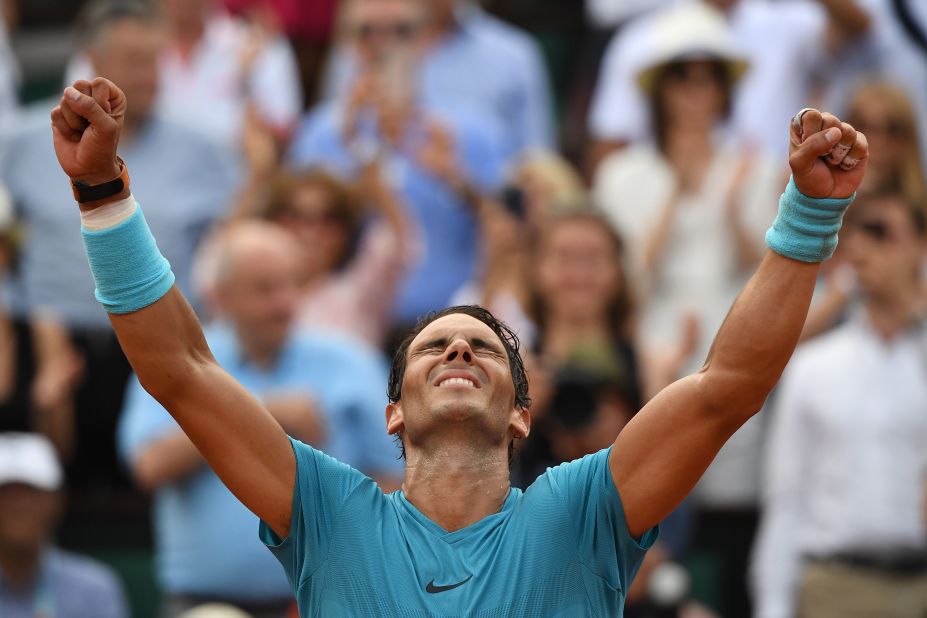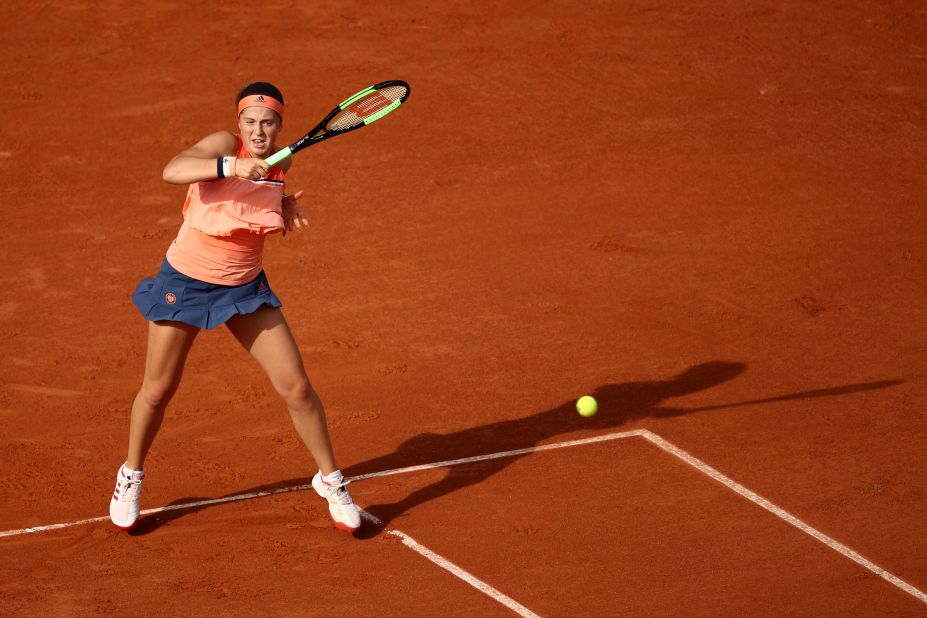 French Open 2018: Best photos from Roland Garros
Something had to give
Djokovic only won two small tournaments in 2017 – his last title was last July – and he has failed to exceed the quarterfinals at a major since the 2016 US Open.
This March, he fell in the second round of both Indian Wells and Miami, two of tennis' most prestigious events, which he has won a combined 11 times.
"I saw the matches in Miami and Indian Wells and I was a little bit worried," added Becker.
Something had to give — and it did for the man dubbed "Superman" in Serbia.
Djokovic ended his partnership with tennis legend Andre Agassi in April. Out, too, went the flamboyant, former world No. 8 Radek Stepanek as his coach.
Instead, he reunited with long-time coach Marian Vajda, as well as fitness trainer Gebhard "Phil" Gritsch.
Djokovic's relationship with Agassi had seemed an ideal fit since the American sustained a similar dip in his career before undergoing a renaissance that included three Australian Open titles. Melbourne was Djokovic's stronghold through 2016.
Agassi has also helped thousands of underprivileged children to get an education in Las Vegas, where he resides, and elsewhere in the US, and Djokovic's foundation assists preschool aged children.
READ: Why spring is the best time to visit Paris
Novak Djokovic wins French Open
Acrimonious Agassi split?
When Djokovic confirmed the coaching changes days later on his website, there was praise for Stepanek yet barely a mention of Agassi.
The 48-year-old Agassi said in a statement to ESPN that the pair "too often found ourselves agreeing to disagree."
"I don't know anything that went on but you have two of the greats who have every right to have strong views about the game and how to go about being one's best," Todd Martin, another ex coach of Djokovic's and Agassi's former Davis Cup teammate, told CNN Sport.
"You've got west at the 'nth' degree coming from Vegas and the east.
"And then you have lives. Andre has forged an amazing life for himself, both with his family and with his work in education.
"If they agreed to disagree, that's a big sacrifice and that doesn't make any sense for someone like Andre."