Story highlights
Doctor shared videos of singing and dancing around patients who were under anesthesia
Lawsuits allege that she was not qualified for the procedures she was doing
With a scalpel in her hand, Dr. Windell Boutte cuts into a patient's abdomen, in sync with the beat of O.T. Genasis' song "Cut it." She sings along.
In another video posted to the doctor's public YouTube channel, the Atlanta-area board-certified dermatologist dances with surgical instruments in each hand, but without a surgical mask or gloves. She leans over the top of a patient's half-bare buttocks as she raps her own lyrics to Migos' "Bad and Boujee": "My patients are bad and boujee. Building up fat in the booty. My patients are snatched with big booties. We got tummy tucks and BBLs TOO!" (BBL stands for Brazilian butt lifts, a type of surgery.)
Sometimes the doctor's assistants pull double duty as backup dancers in their scrubs. In one video, two of them dance in choreographed unison behind the doctor as she mugs for the camera to Jennifer Lopez's "Booty." At times, the camera zooms in on a patient's completely bare buttocks on the operating table.
Each of these videos was later deleted from Boutte's public channel. Due to lawsuits filed against the doctor, HLN, CNN's sister network, was able to obtain video of multiple instances of questionable conduct by Boutte in the operating room. More than 20 videos were once posted to the doctor's public YouTube channel, apparently for promotional purposes.
Patients take notice
HLN has found five malpractice lawsuits pending against Boutte. She has reached four settlements. HLN has not found judgments decided against her, but female patients with lawsuits claim they've suffered infections, disfigurement, even brain damage following procedures at Boutte's hand.
Boutte's office and her attorneys did not respond to HLN's request for comment.
HLN has learned the Georgia Composite Medical Board has had information regarding Boutte's allegedly unsafe practices since at least March 2016. The board told HLN that it could not answer questions.
In an interview with CNN affiliate WSB, Dr. Dan DeLoach, a board-certified plastic surgeon and chair of the board, refused to comment directly on Boutte but said, "You don't want to rush to judgment and end up making an error that could be very professionally harmful." So Boutte continues to practice.
DeLoach's response is appalling to Susan Witt, an attorney representing three women who claim that their lives have been changed by Boutte. Icilma Cornelius is one of those women.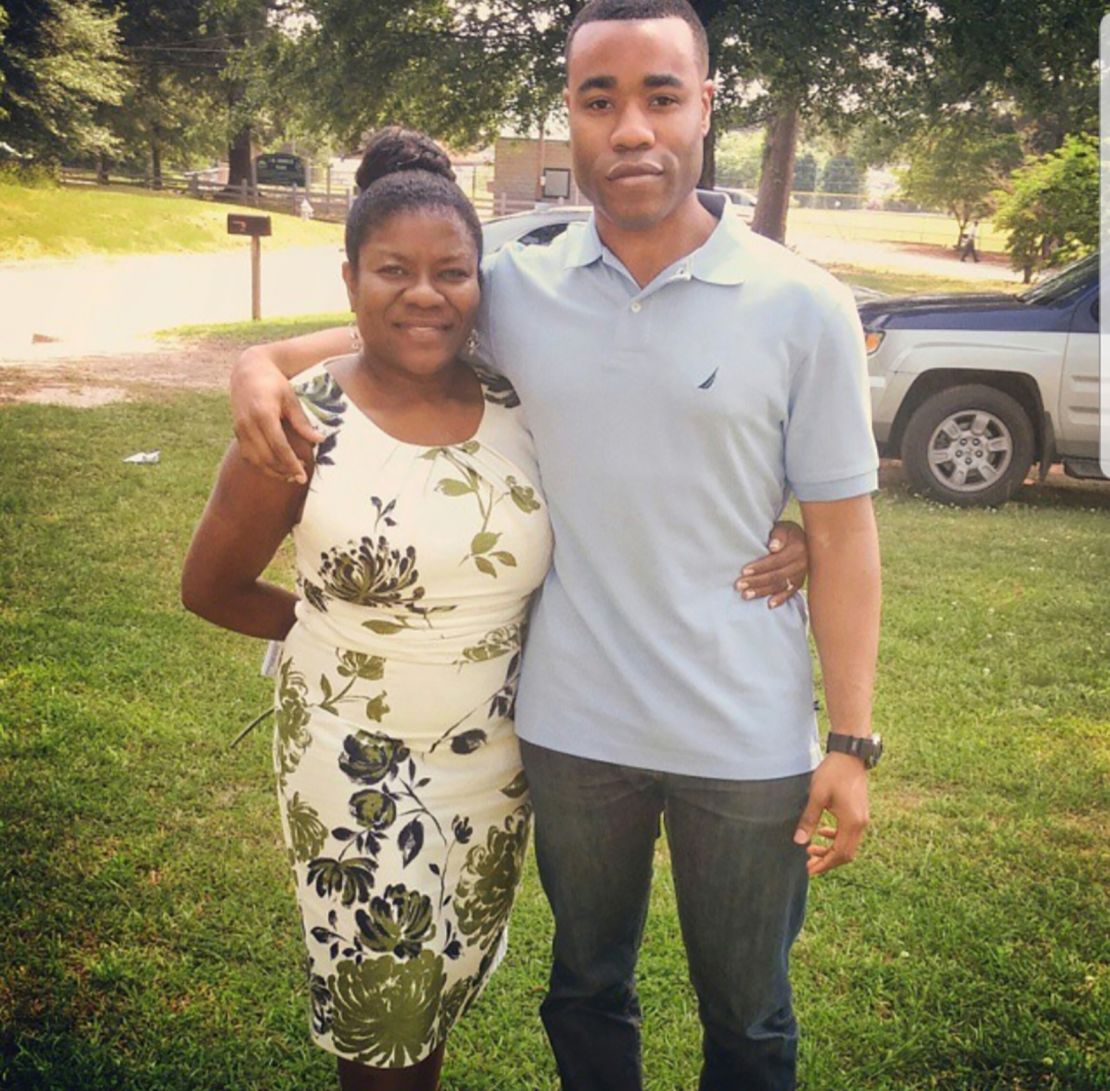 Two and a half years ago, Cornelius went to Boutte's Premier Aesthetic Center for Botox and other minor cosmetic treatments ahead of her wedding.
Cornelius "was really excited to start the next chapter of her life," Witt said. "Once the office staff was aware of that, they played upon the fact that she was getting married and she wanted to look good in her dress."
While in the office, Cornelius agreed to a surgical procedure that Boutte said could flatten her stomach.
More than eight hours into surgery, Boutte's staff called 911 because she stopped breathing, according to court documents.
"While [Boutte's staff] did start CPR, by the time the first responders arrived, she was essentially dead," Witt says. "Her pupils were fixed and dilated."
Cornelius survived but sustained permanent brain damage. Her 26-year-old son, Ojay Liburd, is now her 24-hour caretaker.
"I have to help her in the bathroom, brush her teeth, prepare her meals, prepare her medication, of course changing her clothes," Liburd said. "Everything we're used to doing for ourselves, I have to do for her."
Cornelius' case was settled for an undisclosed amount, Witt says.
'Leading cosmetic surgeon'
Former patients say they bought Boutte's claim that she's "Atlanta's leading cosmetic surgeon," as she advertises on her website.
They were also impressed by her credentials. She graduated from the UCLA School of Medicine and completed her residency at Emory University School of Medicine. She's also board-certified by the American Academy of Dermatology.
But lawsuits claim she's unqualified to do many of the procedures she advertises – even though there's no law in Georgia that prohibits it.
"When you are licensed to practice medicine in Georgia, you're licensed to practice medicine and surgery. It says so right on your license," DeLoach told WSB.
Witt says she has seen cases in which "emergency room physicians have gotten into the cosmetic surgery business. Ob-gyns are performing breast augmentation, breast reductions and tummy tucks."
Witt says the focus is on Boutte now, but she's not unique.