Bill Browder, a prominent financial manager and vocal Vladimir Putin critic, was briefly arrested in Spain on a Russian arrest warrant Wednesday.
"Urgent: Just was arrested by Spanish police in Madrid on a Russian Interpol arrest warrant," Browder tweeted early Wednesday. "Going to the police station right now."
He later tweeted out what he said was an image of the warrant.
Spanish authorities confirmed that the anti-corruption activist was arrested in Madrid, but had since been released.
"Browder had an international arrest warrant issued by Russia against him and that was the reason he was arrested," a Spanish National Police spokesperson told CNN. "When he was at the police station we realized the arrest warrant wasn't valid, so he was released."
Chicago-born Browder is the founder and CEO of Hermitage Capital Management, an international investment fund. He was once the largest investor in Russia's stock market and a supporter of the Russian President. But that all changed in 2005 when he was expelled from the country after being deemed a threat to national security.
Browder claims his expulsion was because of his criticism of Russian corporate governance.
In the years since, Browder has become a UK citizen and a fierce critic of corruption. He has been one of the main proponents of the Russia sanctions law in the US known as the Magnitsky Act – named for his former lawyer Sergei Magnitsky, who died in suspicious circumstances in 2009.
The Magnitsky Act, passed in 2012, provides US lawmakers with sweeping powers to freeze assets and place travel restrictions on foreign government officials involved in human-rights abuses.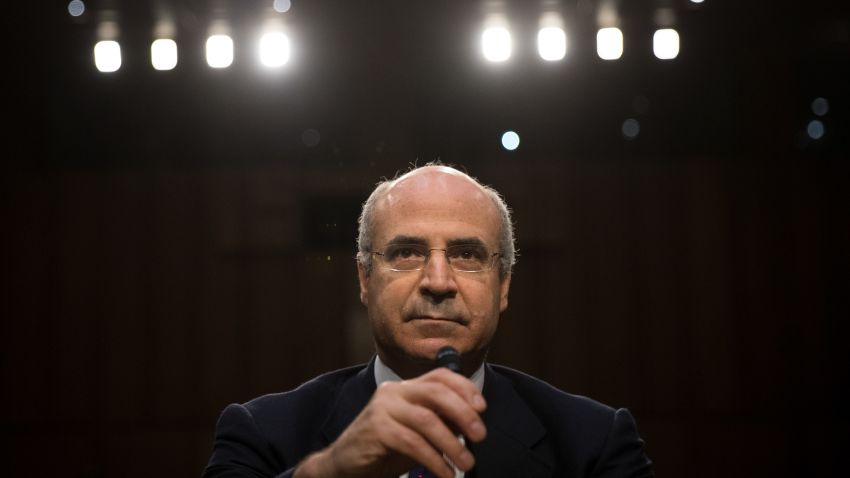 Putin critic: Russia trying to silence me
Shortly after leaving the police station, Browder tweeted a curbside photo and wrote: "Good news. Spanish National Police just released me after Interpol General Secretary in Lyon advised them not to honor the new Russian Interpol Red Notice. This is the 6th time that Russia has abused Interpol in my case."
Browder has previously claimed that Putin has tried multiple times to use Interpol, the multinational police organization, to target him abroad.
"Thankfully, Interpol has seen these as blatant, politically motivated attempts to silence me," he wrote for CNN last year. "Each request has been summarily rejected, including the most recent. But Putin doesn't just use Interpol to express his anger. Russian agents have threatened me via email, voice mail and text messages with death, kidnapping and extradition."
British Foreign Secretary Boris Johnson tweeted Wednesday that he was "very glad" Browder had been released.
In December, a Russian court convicted Browder in absentia of deliberate bankruptcy and tax evasion and sentenced him to nine years in prison, Reuters reported, citing the country's general prosecutor.
Browder – who dismissed the accusations as politically motivated – had previously also been sentenced to nine years in jail in 2013 in a trial alongside Magnitsky, who was posthumously found guilty of tax evasion.
Laura Perez Maestro reported from Madrid. Lauren Said-Moorhouse wrote from London.