Editor's Note: Peggy Drexler is a research psychologist and the author of "Our Fathers, Ourselves: Daughters, Fathers, and the Changing American Family" and "Raising Boys Without Men." She is at work on a book about the failings of feminism. The opinions expressed in this commentary are hers.
Many expressed outrage — some genuine, some perhaps as a political pose – over a bad word Samantha Bee called the President's daughter (and senior adviser) on air. In everyday polite discourse, it was, by most standards, an unacceptable word. And no question, in a week where a celebrity comedian, Roseanne Barr, loses her job over a racist tweet about a former top official in an earlier presidential administration, Bee was at best treading on tricky ground.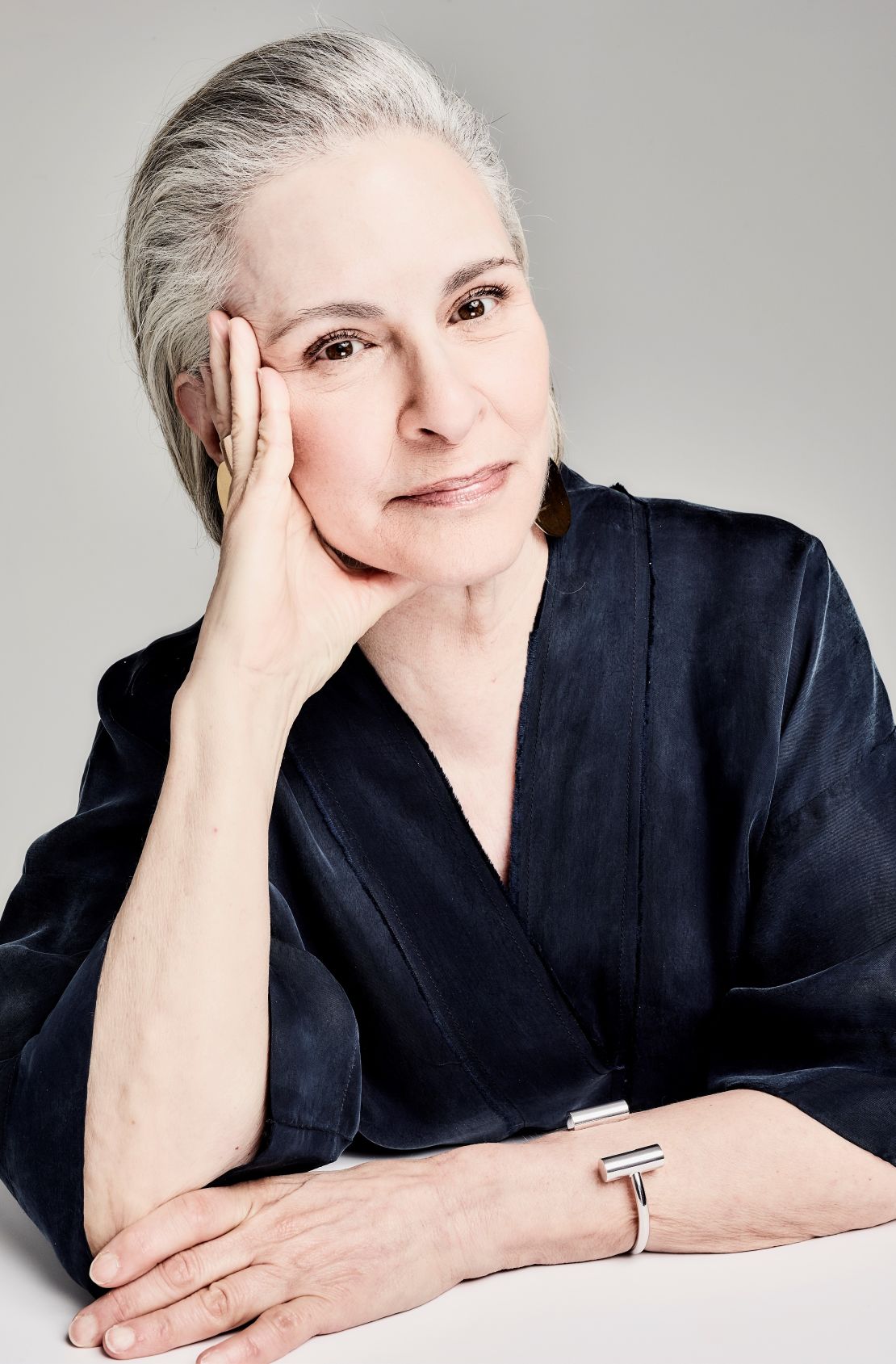 But Bee is not Barr — she is not spewing random and racist, anti-Semitic, conspiracy-theory views over years on Twitter, as Barr has, and often in the service of supporting the President's policies. Nor, let's be honest, are we living in a time of particularly polite discourse.
It's important, too, to remember that Bee is a comedian known for delivering a standup monologue which, like that of other comedians, often uses outrageous, boundary-pushing and, to some, offensive comedy to make strong points about politics. In Bee's case, though, and unlike in Barr's, these points are usually made on behalf of those harmed by this President's policies.
Which is why there's a difference between Bee and Barr. Directing a single insult, even a vulgar one, at one person, for reasons of defending the disenfranchised, as Bee did, is one thing; promoting racist beliefs, specifically calling a black person "an ape" in response to, well, nothing, is quite another.
All of which is why it's a shame that Bee's message has been largely overshadowed by debate over this single word, whether she should have used it, how and if she should be reprimanded and whether her show should be canceled.
Although she apologized Wednesday — sincerely, it seems – for using the word about the President's daughter, in truth, perhaps the biggest problem with her calling first daughter Ivanka Trump a "feckless c***" Wednesday night on her TBS show "Full Frontal" is that the comedian undercut her own message.
The point Bee was attempting to make was that Ivanka Trump, a close presidential adviser, should be held accountable for her failure to influence her father to end his cruel immigration policies, which include separating immigrant parents from children.
As such, the overall point was valid: Sitting idly by when you're in a position to help is as bad as carrying out the actions yourself.
What sent Bee over the edge though, it seems, was Ivanka's tone-deaf tweet Sunday in which the first daughter pictured herself cuddling with her 2-year-old son Theodore, even as reports swirled that the government had lost track of some 1,500 immigrant children it had placed with sponsors in recent years.
Of course, all anyone really heard was "feckless c***!" The word is shocking. That was why Bee used it: to be provocative and impossible to ignore. She could have used a safer word. But these are not safe times.
And it's certainly not the first time Ivanka has presented herself in a particularly tone-deaf way. In January, she tweeted about "Oprah's empowering & inspiring speech" at the Golden Globes, including the hashtag #TimesUp, even as her father stood accused of sexually assaulting 20 women, which he denies. Her 2017 book, "Women Who Work," an ostensible celebration of working women, was released even as her father lobbied against equal pay. And who can forget when she used her "60 Minutes" appearance to plug her jewelry line? It seems, sometimes, like she is courting rebuke.
Both CNN and TBS are owned by Turner, a subsidiary of Time Warner. TBS said in a statement earlier Thursday that Bee's comments "should not have been aired."
"It was our mistake too, and we regret it," the network said in a statement.
The White House has responded, too, with press secretary Sarah Sanders calling Bee's language "vile and vicious," and adding that "Time Warner and TBS must demonstrate that such explicit profanity about female members of the administration will not be condoned on its network."
Sanders, of course, made no reference to the claim of author Michael Wolff in his book, "Fire & Fury," that President Donald Trump used the word to describe former US Attorney General Sally Yates. Or to any of the rest of the President's many misogynistic comments, including calling women pigs and describing Megyn Kelly as having "blood coming from her wherever."
But, then, he's the President of the United States and not a comedian on a cable network. Surely, Bee's offense is worse.
If, that is, you ignore the First Amendment.
The real fact of this matter is that if Ivanka Trump is going to be part of this administration and complicit with the policies that Bee and others denounce, she – and her defenders — are going to have to be able to absorb the same level of hate it dishes out.
And, just for argument's sake, while the word "c***" is generally considered very offensive because of its strong misogynistic overtone, some literary feminists have argued that it's possibly empowering. Inga Muscio's 2002 book "C***: A Declaration of Independence," for example, traces the word back to its origins as an ancient title of respect.
It was later, naturally, taken over by men to denigrate women.
Issuing an ancient title of respect was not really what Bee was going for. But there was, undoubtedly, a quest for power in using the word to express the anger and frustration she, and so many Americans, feel.
We now live in a country so degraded and compromised — in which the rage of so many is so great – that we're using unprintable words to describe our leaders. Let's remember that. Let's not make those words the focus when it's really the actions those words rage against with which we should take the greatest issue.