Officials with the Los Padres National Forest announced this week the largest wildfire in California's modern history is officially out, more than six months after it started.
The Thomas fire started December 4, 2017, and eventually burned 281,893 acres, a Friday news release from the US Forest Service said.
Officials made the announcement after no hot spots were detected within the fire's perimeter for more than two months, the release said.
"Work continues however," it said, "as crews and equipment repair roads, trails and fences damaged by the fire and by suppression actions."
On December 23, the fire officially became the largest since the California Department of Forestry and Fire Protection – also known as Cal Fire – began compiling its list in 1932.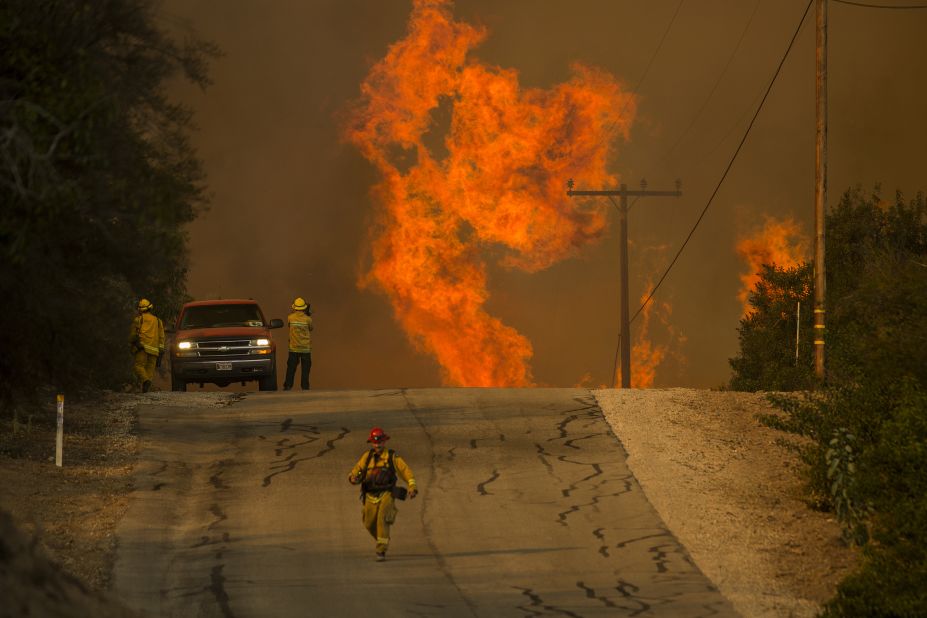 Wildfires spread in Southern California
The blaze consumed more than 1,000 structures throughout Southern California before it became 100% contained January 12.
It also led to devastating mudslides in Montecito that killed 17 people and destroyed dozens of homes.
The Thomas Fire claimed the life of 32-year-old Cory Iverson, an engineer with Cal Fire. He left behind a wife, a toddler and an unborn baby.
The fire, fueled by strong Santa Ana winds and dry conditions, devastated portions of Ventura and Santa Barbara counties. It also concluded the costliest year of wildfires in US history, in which fires did more than $10 billion in damage.
About $177 million was spent battling the Thomas Fire alone, according to Cal Fire.
CNN's Eric Levenson contributed to this report.