The town of Duqm was once a sleepy outpost on Oman's central eastern seaboard. Located roughly 330 miles south of the nation's capital, Muscat, it has been home to fishermen and their families for generations.
But things are changing fast.
"The town is really growing a lot … especially in the last year," says Vijay Handa, cluster general manager of the City Hotel Duqm, one of three new hotel chains catering to an influx of businesspeople.
"In the next four or five years, it's going to see even more people coming, with more building and more opportunity," he adds.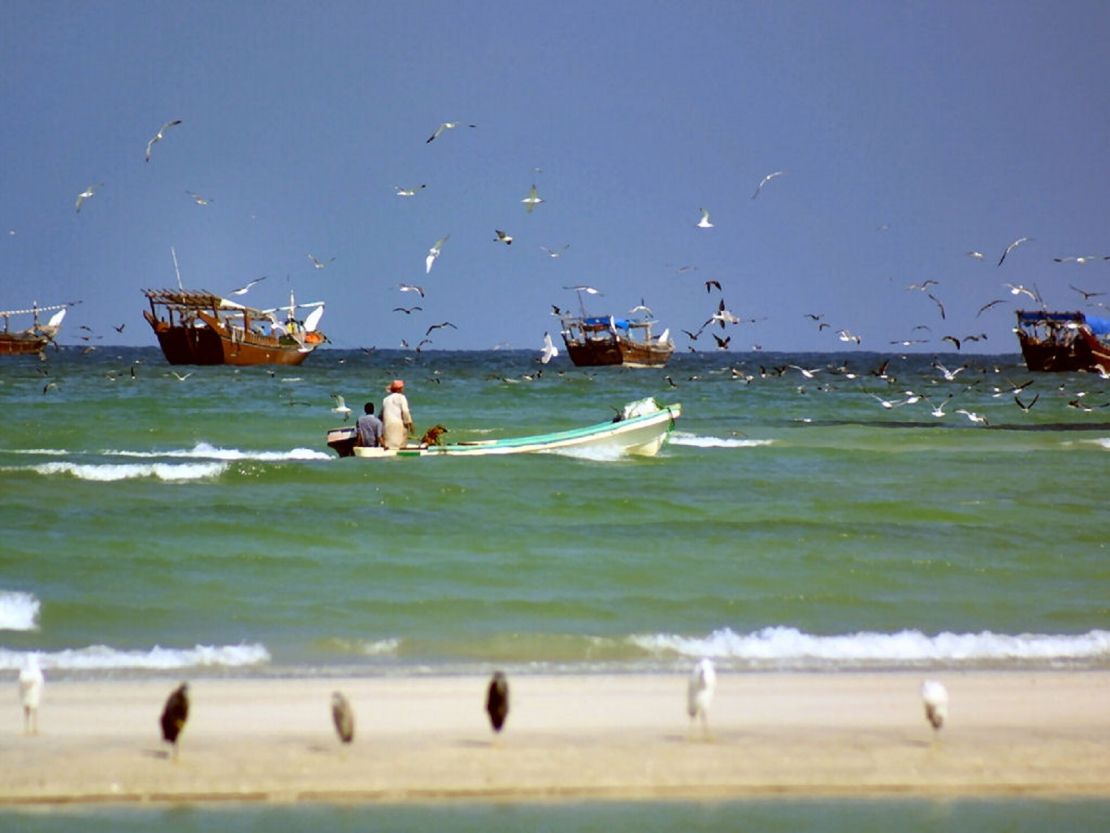 Duqm is earmarked as the site of a vast new container port, refinery and industrial zone that, it is hoped, will help move the country away from dependence on oil revenues.
A new international airport, tourist resort, fishing harbor and residential zone for a potential 111,000 people are also key components of the Duqm masterplan, which was initiated in 2011.
Population statistics for the town are hard to come by. But Oman's National Center for Statistics and Information reports that the population of the sparsely populated Wilayat ad Duqm province, which includes the town, doubled from around 6,000, in 2011, to just under 12,000, in 2017.
According to Stephen Thomas, CEO of Omani facilities management firm Renaissance Services – which recently opened a $197 million housing facility in the town capable of accommodating 16,900 workers – Duqm will become a "great city."
"Already, you can see the momentum coming," he says. "You can see the blueprint for this city."
South Korea's Daewoo Shipbuilding and Marine Engineering has been operating a dry dock, where ships and tankers can be repaired in Duqm since 2012. In a nearby area earmarked to become an industrial zone, Chinese consortium Oman Wanfang aims to invest $10.7 billion to develop a series of projects, including a power plant and SUV manufacturing plant. Ground was also broken on an oil refinery jointly financed by Oman and Kuwait in April this year.
A spokesperson for the Duqm Special Economic Zone Authority (SEZAD) told CNN that 230 companies had invested in Duqm since 2012 with thousands of new jobs created.
Read: Nine reasons to visit Oman
Read: How southern Oman doubled for Red Planet
Read: Mirrors in Oman desert turn solar energy into steam
Build it and they will Duqm
Oman is not traditionally seen as one of the most prominent oil-producing Arab nations. The US Energy Information Agency (EIA) estimates it holds relatively modest reserves of 5.4 billion barrels of crude.
While that figure pales in comparison with the 266 billion barrels in Saudi Arabia and 158 billion barrels in Iran, Oman's oil sector accounts for 46% of its GDP, according to the CIA World Factbook.
The country aims to slash that figure to 9% of GDP by 2020.
Manufacturing, logistics and tourism are among the sectors Oman has identified as central to its post-oil future. Over 30,000 square kilometers (11,500 sq miles) of territory around the country has been designated as a nature and wildlife sanctuary to help attract eco tourists.
Oman sees its natural geography as a key advantage to its plans in Duqm, as well.
The town is marketing itself as a convenient location for major shipping routes that link growing economies in India, East Africa and beyond.
With Oman bordering Saudi Arabia and the UAE to the west, planners also see Duqm as an alternative entry and exit point for the region, should maritime routes in the Strait of Hormuz become imperiled.
The narrow waterway at the mouth of the Persian Gulf – through which the EIA says 18.5% of the world's crude oil supply flows – has witnessed a series of tense incidents between the US and Iranian navies in recent years.
Any escalation of tensions between Iran and its regional rivals Saudi Arabia and Israel could also impact trade.
A new Dubai?
Despite these geographic advantages, it may take time before Duqm reaches what the Omani authorities regard as its full potential, given the sheer scale of the projects planned. The second phase of the port's development, which is slated to feature further container terminals, is only expected to become operational between 2025 and 2030.
A number of challenges also remain.
Initial plans to build a railway connecting Duqm with Saudi Arabia and the UAE were shelved as oil prices crashed in 2014. With Oman having less oil wealth to fall back on than its neighbors, much of the financing for the wider Duqm project will have to be sought from international investors as well – although that doesn't seem to have been a problem thus far.
Giorgio Cafiero, CEO and founder of Washington DC-based consultancy Gulf State Analytics, states that Oman must also look at honing "the technical skills" for the specialized industries that Duqm will come to host.
That will require further investment in education and retraining for many Omanis.
But the country's reputation as a stable, peaceful nation that maintains good relations with its neighbors makes it an attractive "entry point to the Arabian peninsula" for maritime traders, Cafiero adds.
For Thomas, whose Renaissance Services has already bought up extra land so it has the option to expand its presence in Duqm, the town's potential remains unlimited.
He predicts it will be "transformational for Oman" and something that enables the country "to compete on logistics on a global scale."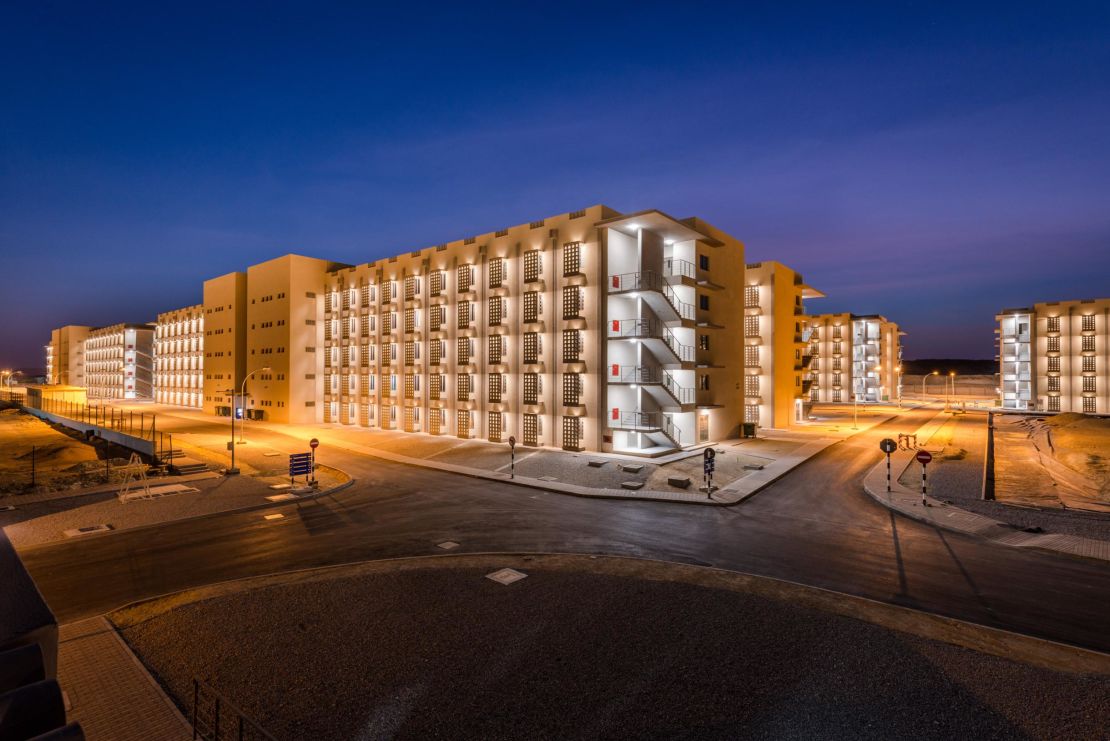 When asked if it could even come to challenge the likes of Dubai, which hosts the huge Jebel Ali commercial port and has been transformed into a bustling megacity over the past 40 years, Thomas doesn't discount the idea.
"It won't happen in my time," Thomas says. "(But) I love the fact that that is the ambition (to build a great city).
"Why not shoot for the stars and try and land somewhere great?"