Editor's Note: Michael Caster is a human rights advocate, researcher, civil society consultant and the editor of "The Peoples Republic of the Disappeared: Stories from inside China's system for enforced disappearances." The views expressed in this commentary are his.
The US-China trade war may be heating up, with US Commerce Secretary Wilbur Ross departing China Sunday with no clear end to negotiations.
One of China's long term goals in any trade negotiations with the US has been the lifting of what remains of an embargo put in place following the 1989 Tiananmen Square massacre, which left hundreds, if not thousands, dead 29 years ago this week.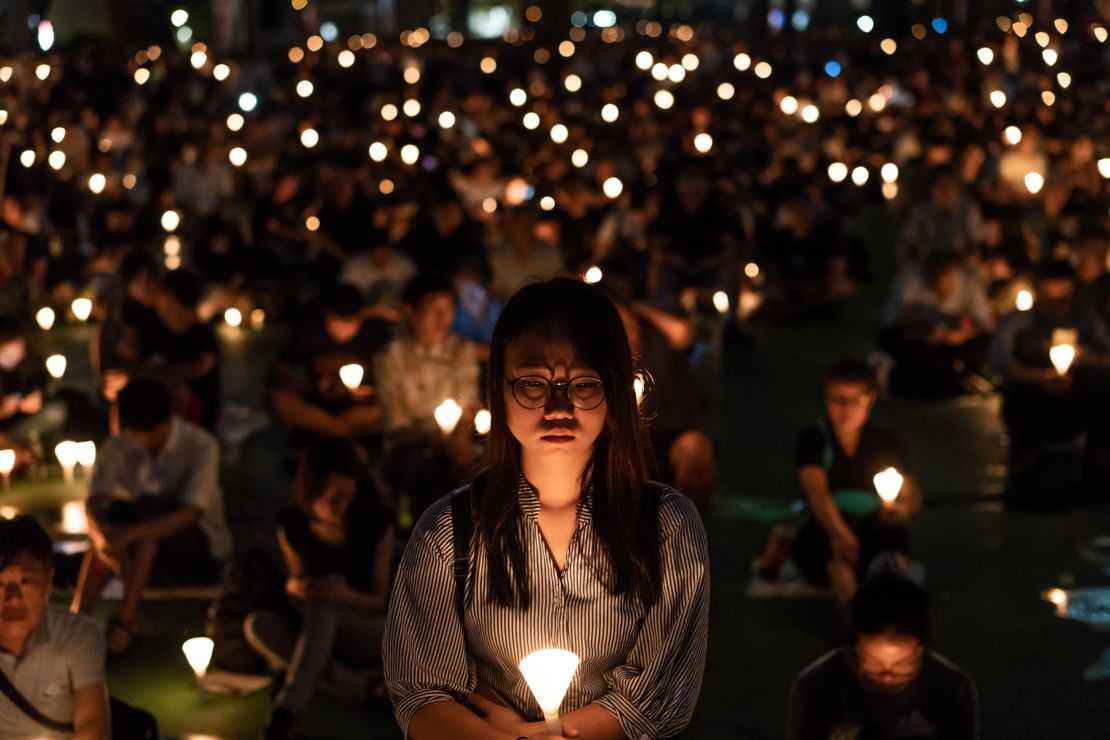 Following the massacre Congress enacted the so-called "Tiananmen Sanctions" as part of the Foreign Relations Authorization Act of 1990 and 1991, suspending arm sales and export licenses to China for "crime control and detection instruments and equipment."
The European Union passed similar restrictions on exporting arms, which China has also pushed to be lifted.
While over the years some of these rules have been relaxed, under US law they are only to be fully lifted once China has, among other things, made progress in political reform, including ending reprisals for the nonviolent expression of political beliefs, and increasing respect for international human rights.
This week, US Secretary of State Mike Pompeo reiterated previous calls for the Chinese government "to make a full public accounting of those killed, detained or missing; to release those who have been jailed for striving to keep the memory of Tiananmen Square alive; and to end the continued harassment of demonstration participants and their families."
1989: Man vs. tank in Tiananmen square
Crackdown
Nearly three decades after Tiananmen, repression in China is worse than ever.
My friend Wang Quanzhang was detained more than 1,000 days ago and family and friends have not received word about his whereabouts and condition, amid a widespread crackdown on human rights defenders as China has systematized enforced disappearances and extralegal detentions.
The government has also developed a vast system of digital surveillance that intrudes into people's daily lives, nowhere more so than in Xinjiang, in the country's far west.
Public security spending in Xinjiang has risen eight times faster than the rest of China, according to Adrian Zenz, an expert on the region's securitization. Spending has gone to drones, advanced facial recognition cameras, and other digital surveillance systems that track the minutia of what Xinjiang's Uyghur population read, share in private messages, or who they speak with. Preemptive tools have also been developed using artificial intelligence and DNA to track and surveil people.
In Xinjiang, China has perfected a technological police state, replete with Orwellian "political education centers," into which tens of thousands of Uyghurs have been detained. These techniques are already beginning to spread to other parts of the country.
What China pioneers will likely be copied by other authoritarian governments; states who proclaim support for democracy and human rights must act to prevent their own companies profiting from the Chinese police state.