A French swimmer has begun an attempt to swim across the Pacific Ocean, a journey that will take him through the Great Pacific Garbage Patch in a bid to raise awareness of plastic pollution.
Benoit "Ben" Lecomte, 51, set off from his starting point of Chōshi, Japan, aiming to reach San Francisco, 5,500 miles away.
To accomplish his goal of becoming the first person to swim the Pacific, Lecomte will need to swim for eight hours a day for six months, with an average of 30 miles a day.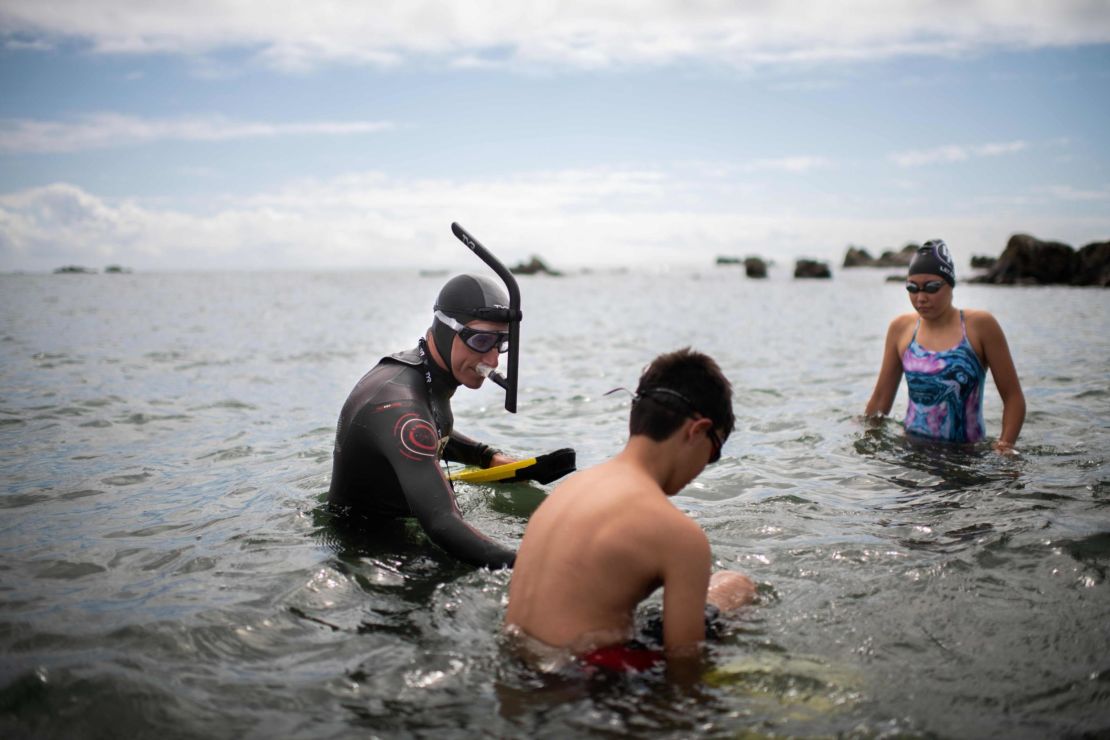 Lecomte, the associate director of sustainability services at a consulting firm, is hoping the endeavor will double as a scientific study on climate change, health, and pollution.
Researchers from 12 scientific institutions, including NASA and Woods Hole Oceanographic Institution, will be conducting studies and gathering samples throughout his swim. The researchers will focus on eight areas of interest, which include radiation from the Fukushima disaster and the swim's effects on Lecomte's heart and psychological state.
They will also conduct research on plastic pollution as Lecomte passes through the Great Pacific Garbage Patch, an area three times the size of France where plastic and debris have accumulated.
Researchers and support crew members will accompany Lecomte in a yacht called Discoverer, while doctors will monitor Lecomte's condition remotely on land.
After each day's eight-hour swim, Lecomte will rest and recover on the yacht, before being dropped off at the same spot the next day.
Lecomte has been physically training for this journey for four years, and has spent even more time putting together the scientific and practical preparations.
Swimming aside, he also has to prepare himself psychologically.
"The mental part is much more important than the physical," he told AFP. "You have to make sure you always think about something positive."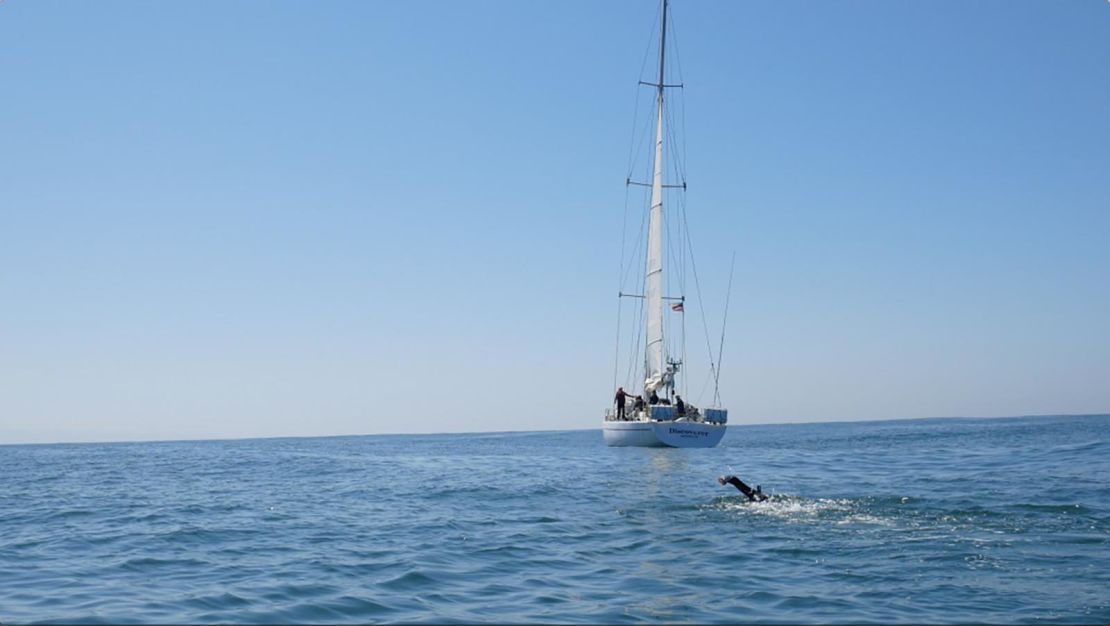 From Chōshi, he will swim north up the coast of Japan, helped by the Kuroshio current before he joins the North Pacific current going east.
This isn't his first cross-ocean journey, though it's his most ambitious. In 1998, Lecomte was first person to swim across Atlantic Ocean (4,000 miles) without a kickboard.
"It didn't take that long for me to change my mind," he told NPR last week. "Three, four months afterwards I was already thinking about my next adventure and doing something kind of the same."
After having a shark follow him for five days during his Atlantic crossing, Lecomte is prepared this time, with a shark repellant bracelet.
People can follow Lecomte's progress and his location's weather conditions on a live tracker.