Story highlights
Serena Williams was sole female on list in 2017
New mum Williams doesn't make top 100 in 2018
Boxer Floyd Mayweather reclaims top spot
For the first time in eight years, no women feature on Forbes' list of the world's 100 highest-earning sports stars – a list topped by retired boxer Floyd Mayweather.
Since the magazine expanded its list in 2010, at least one female star has always made the cut. Tennis player Serena Williams was the sole female representative last year, coming in at 51st.
Though a number of sports tournaments now pay men and women equal prize money – in 1973 not one sport rewarded both genders equally – this year's list starkly highlights that the pace of change is slow and a huge disparity remains.
Having not played much in the last 12 months owing to pregnancy and maternity leave, Williams' off-court earnings of $18 million (£13.4m) was not enough to make 2018's top 100. Charlotte Hornets' Nicholas Batum was ranked No. 100 with $22.9 million (£17.06m).
Tennis players Maria Sharapova and Li Na have been named on the list in recent years, but Sharapova's absence from the sport because of a drugs ban and Li's retirement in 2014 means they no longer feature.
READ: Williams pulls out of French Open
READ: Williams reveals 'whole new kind of fear'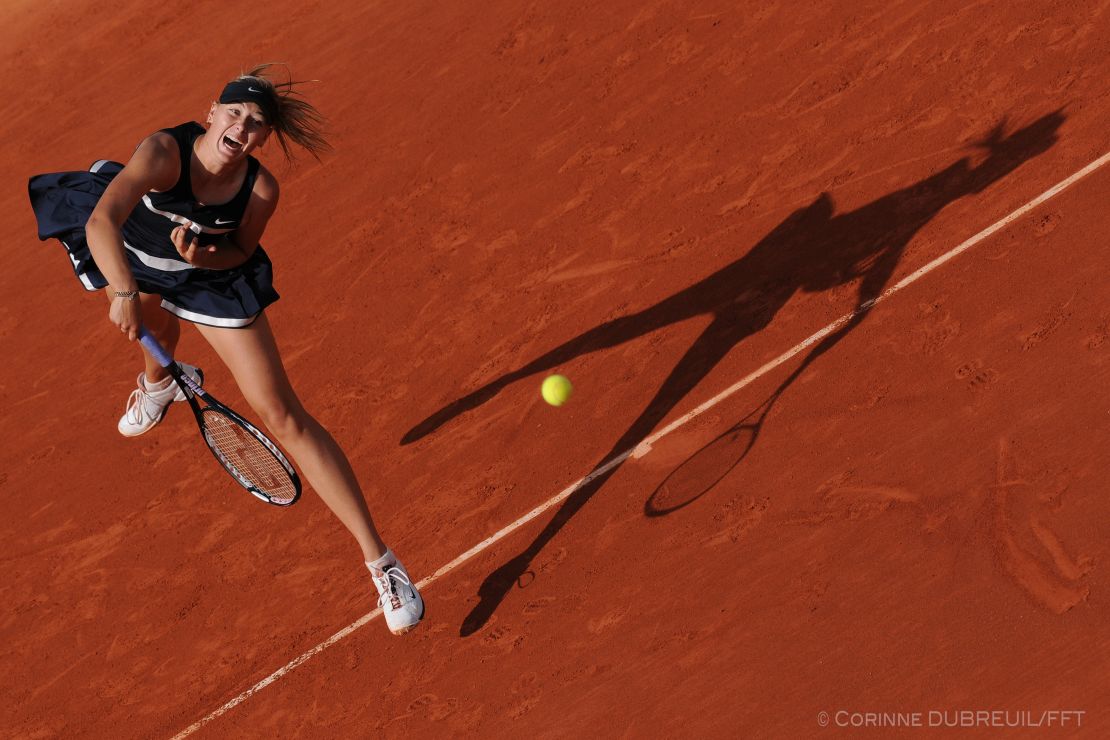 Kurt Badenhausen, Forbes' senior editor, told CNN Sport that on endorsements alone Williams would be ranked in the top 10.
He told CNN Sport: "Serena is still killing it off the court.
"She's more popular than ever with corporate sponsors. By our count she banked $18 million with those partners who she still continues to be engaged with, whether it's IBM, Nike, Wilson, so she does a lot off the court.
"Her endorsement earnings would put her up in the top 10 in the world. She just hasn't any prize money to go with that. I expect once Serena is back on the court and raking up those millions in prize money we'll see her back on the list next year."
READ: What single thing would you change to achieve gender equality?
Mayweather the businessman
Mayweather's fight with UFC star Conor McGregor last August ensured he reclaimed top spot from Real Madrid's Cristiano Ronaldo with earnings of $285 (£212.8m).
The 41-year-old took home $275m from that sole bout and a further $10m in endorsements to top the list for the fourth time in seven years.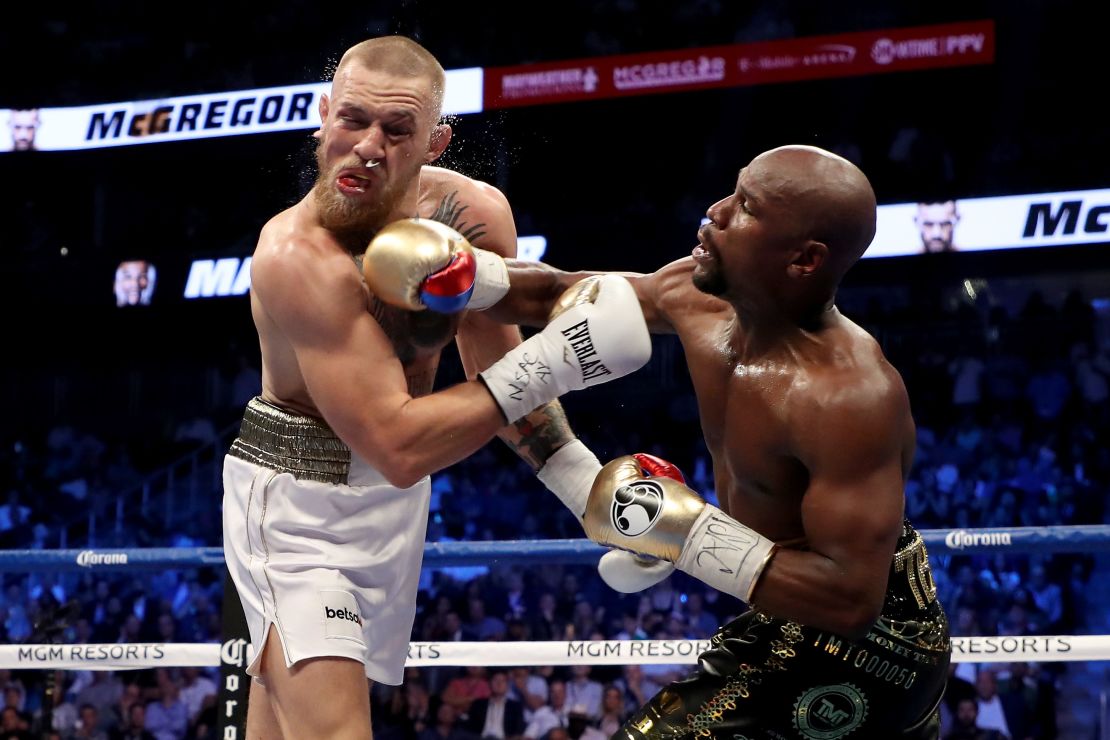 Second was Barcelona's Lionel Messi ($111m/ £82.9m), who recently signed a new contract with the La Liga club, while Ronaldo ($108m/£80.6m ) dropped to third having topped the list the two previous years.
"He's a pretty good businessman despite the problems people might have with him," added Badenhausen of Mayweather, a man who was sentenced to 90 days in jail, serving 60 days, for domestic violence in 2012.
"Because Floyd Mayweather was the promoter of the fight, he doesn't just get his cut as a fighter. He also gets his cut as the promoter of the event – every ticket that's sold, every pay-per-view that's sold, concession, sponsorship, Floyd gets a cut of that so he walked away with a record pay day, the biggest pay day in the history of sport."
The figures include all prize money, salaries and bonuses earned between June 1, 2017 and June 1, 2018.
Visit CNN.com/sport for more news, features and videos
Forbes' top 10
Floyd Mayweather, $285m (£212.8m)

Lionel Messi, $111m (£82.9m)

Cristiano Ronaldo, $108m (£80.7m)

Conor McGregor, $99m (£74m)

Neymar, $90m (£67.3m)

LeBron James, $85.5m (£63.9m)

Roger Federer, $77.2m (£57.7m)

Stephen Curry, $76.9m (£57.5m)

Matt Ryan, $67.3m (£50.3m)

Matthew Stafford, $59.5m (£44.5m)