Story highlights
Rider fitness important part of jumping at the highest level
2008 Olympic champion Laura Kraut works out up to five days a week
2017 LGCT winner Harrie Smolders excelled at soccer in his youth
For those who think horse riding doesn't require much athletic ability, think again.
For former Olympic showjumping champions Steve Guerdat and Laura Kraut, fitness has become an integral part of their training regime.
"I work out regularly, probably more four or five days of the week," Kraut, a 52-year-old American who won team gold at the 2008 Beijing Games, told CNN.
"Particularly as I am getting older, I feel like it's more and more important to keep your core strong because so much of riding is balance," she said. "It's not so much leg strength, or arm strength, it's the core strength that's very, very important."
Cardio and strength training
Kraut, who is based in the UK and Florida, said her fitness routine consists of a mixture of cardiovascular and strength training.
"When I am in Florida, I have a trainer there," said Kraut, who is also an equestrian coach. "He has a program that's geared towards riders. It's a lot of different exercises with weights and ropes and lunges and ball tossing, he's got it all. Just that mixed with cardio, I prefer to run."
For Guerdat, the winner of individual showjumping gold at the London Olympics, working out has always been a part of his life.
The son of a former show jumper and coach who learned to ride when he was just three years old, Guerdat played soccer in an Under-16 team in the French-speaking part of Switzerland in his early teens.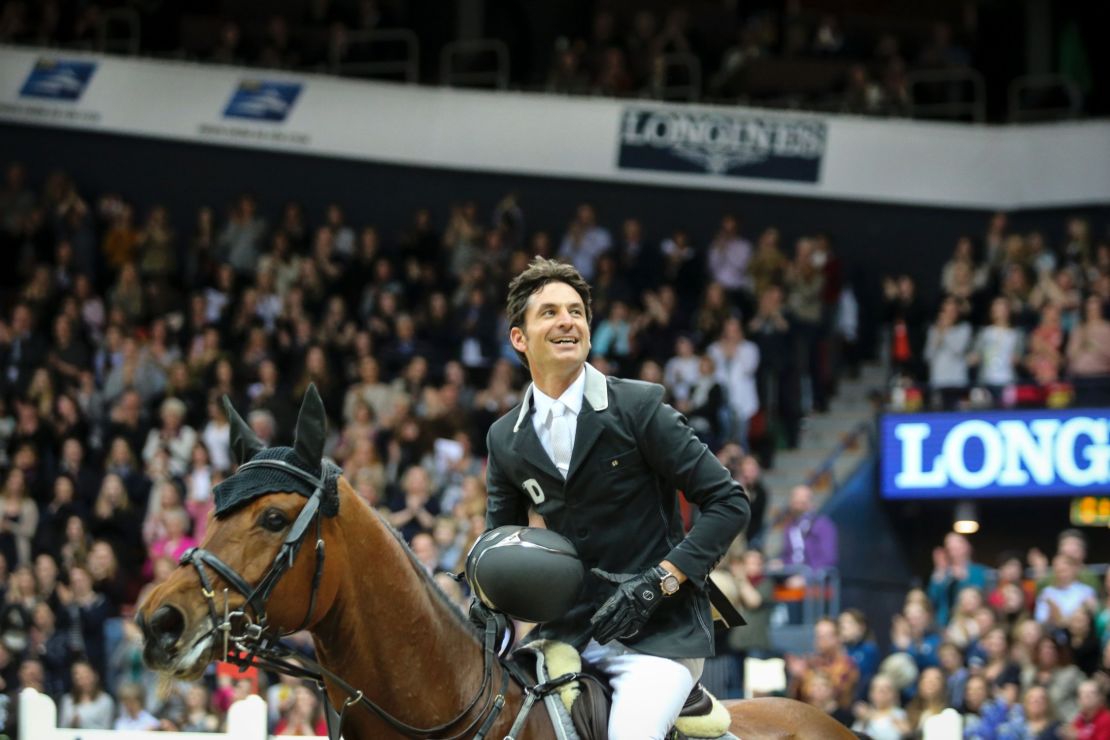 Although he eventually picked show jumping over scoring goals, he has maintained a strict fitness regime.
"I work out a lot, because I like it," Guerdat, 35, told CNN. "For a few years, I've had some back issues, I've had a back operation nine years ago and from that, I started to take it very seriously.
"I'm working out five to six times a week, an hour or an hour-and-a-half every day. That's because it makes me feel good and I think it makes me ride better."
READ: Tops-Alexander returns from maternity leave with win
Harrie Smolders
Not all riders dedicate as much time and energy as Kraut and Guerdat to their own fitness.
Take Harrie Smolders, the winner of the 2017 Longines Global Champions Tour.
Just like Guerdat, the 37-year-old Dutchman was a talented soccer player in his teens.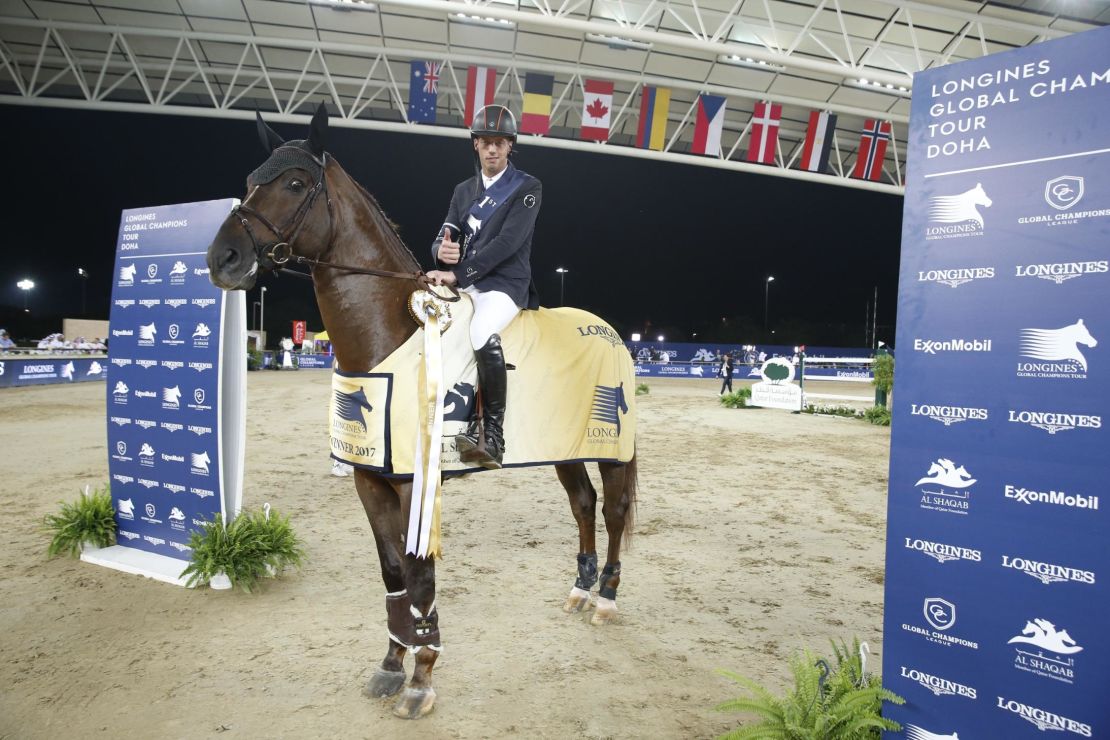 But now, with a stable of horses to train, coaching and a young family, there isn't much time left to go to the gym.
"I don't have as much time for that [as Guerdat]," Smolders told CNN. "But of course, your core stability and a certain amount of endurance are important," he added.
"For sure, some people don't need it and are absolutely fine without," said Guerdat. "I think it's good for me and my riding."
READ: Smolders crowned Longines Global Champions Tour winner
Rider safety
For Kraut, working out is also key when it comes to rider safety.
Athletes competing on the elite Longines Global Champions Tour for the word's top show jumpers typically compete with horses weighing up to 800 kilograms over jumps as high as 1.60m, which can be as wide as a small car.
Visit CNN.com/sport for more news and features
"Agility is key," said Kraut. "Falls can happen in a millisecond. But if your reaction can be just that little bit quicker, it can hopefully prevent something catastrophic from happening."