A copy of a letter written by Christopher Columbus in 1493 that was stolen from the Vatican Library and found in the United States was returned Thursday.
The investigation into the stolen letter spanned seven years and on Wednesday it was transferred back to Spanish authorities during a repatriation ceremony, according to the US Immigration and Customs Enforcement.
ICE, which investigates looted cultural heritage and stolen artwork, and the Department of Justice worked on the case after receiving a tip in 2011 that several manually printed copies of the letter had been stolen from European libraries.
Known as the Catalonia Plannck II Columbus Letter, it contains the explorer's 1493 account of his discoveries, addressed to King Ferdinand and Queen Isabella of Spain. Only about 80 copies of all editions have survived.
Investigators learned that one of the copies had been stolen from the National Library of Catalonia in Barcelona and determined in 2012, that the one at the library was a forged copy.
The stolen letter had been sold for about $1 million in June 2011, according to ICE.
The person who had the letter volunteered to transfer it after "extensive negotiations with the US Attorney's Office for the District of Delaware," ICE said.
Experts examined the document and found that a chemical had been used to bleach the ink of the library's stamp and that the original paper fibers had been disturbed. It was also determined that the letter was "beyond all doubt" the original that was stolen from the National Library of Catalonia.
"I am pleased to be able to return a priceless piece of cultural property to its rightful owners," Alysa D. Erichs, the Homeland Security Investigations acting deputy executive associate director, said in a statement.
US has returned a Columbus letter before
This is the second time that the US has returned a stolen Columbus letter to a European country.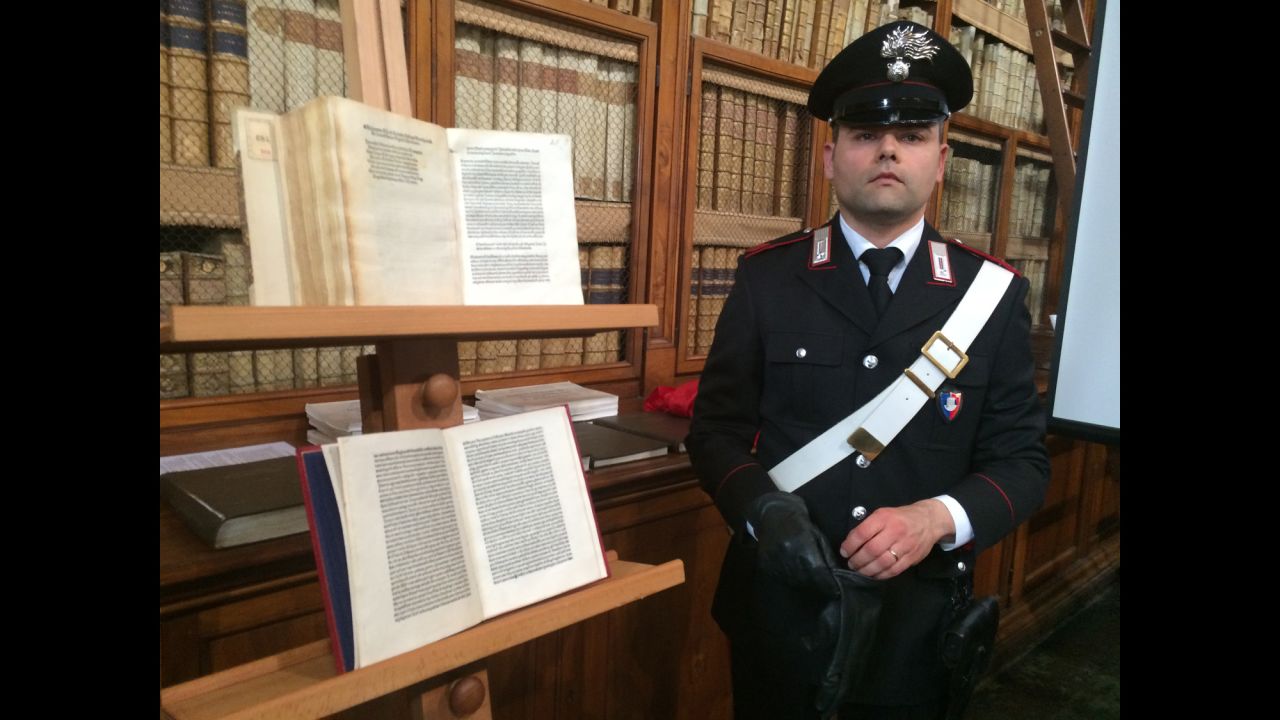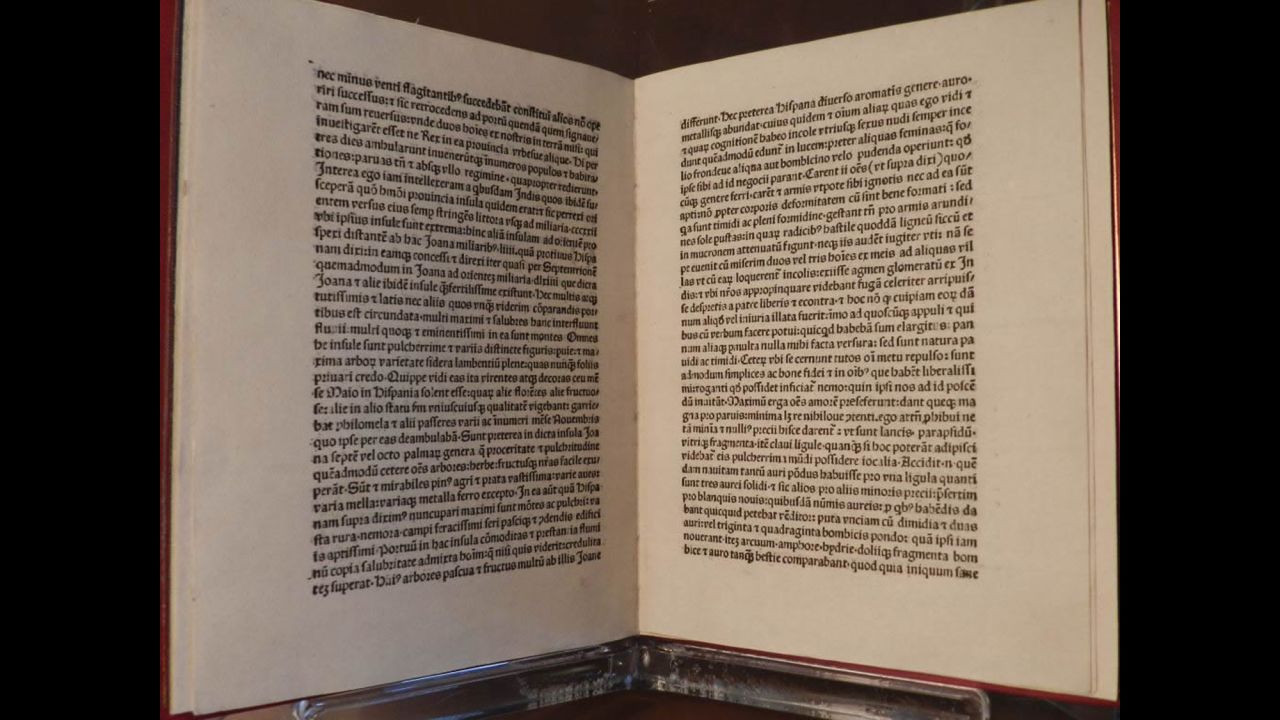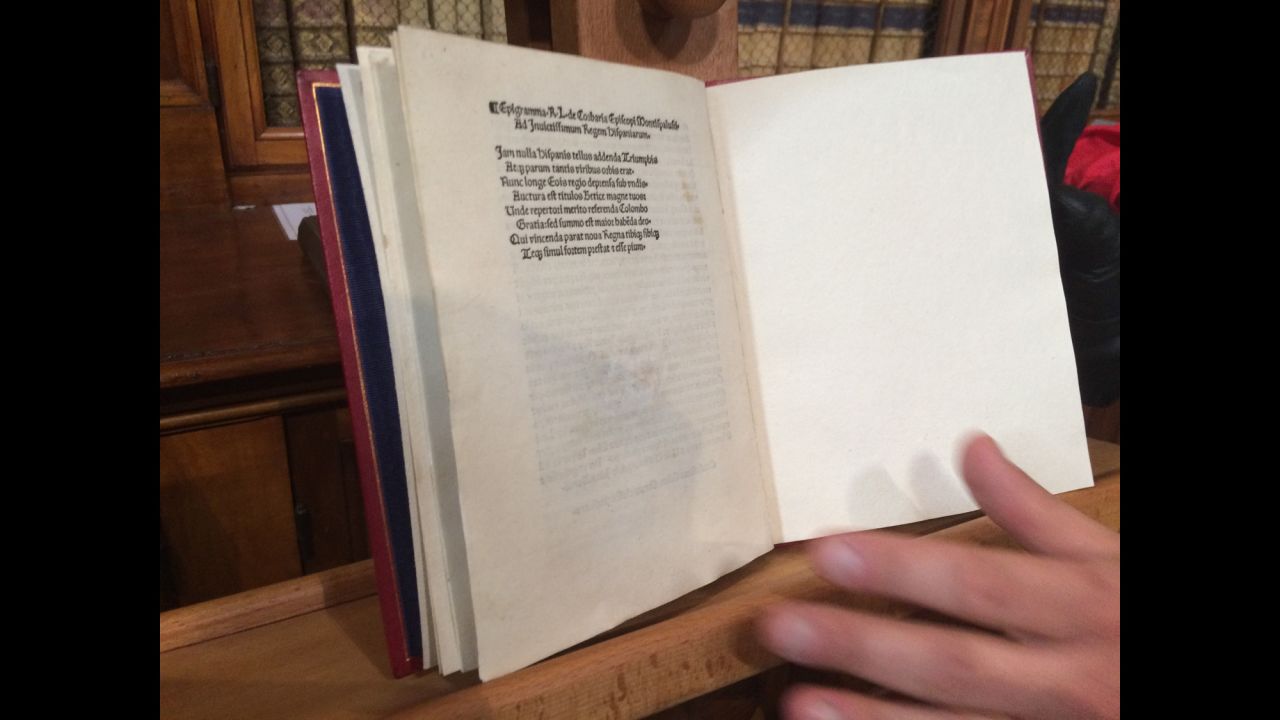 U.S. returns 1493 Christopher Columbus letter to Italy
In 2016, the US returned an eight-page copy that had been stolen from a library in Florence, Italy, and donated to an unsuspecting US Library of Congress. The letter from Italy is believed to have been stolen and replaced with forgery in about 1950.
That document was consigned in late 1992 to a New York auction house by a rare-book dealer who purchased it two years before "from an unknown entity." A private buyer paid $300,000 in November 1992 and donated the item to the Library of Congress in 2004, where it had remained.
Ambassador Phillips said the Library of Congress acquired the letter in good faith. Federal investigators took custody of it in March 2014 and had further testing conducted. It showed a chemical was used to bleach the ink of the Italian library's stamp.
The United States and other countries, through their governments or institutions, occasionally return pillaged items.
CNN's Livia Borghese and Phil Gast contributed to this report.