The mother of one of the missing Chibok girls sent a heartfelt plea Friday on her daughter's 20th birthday: "Please wish her a happy birthday and remember her in your prayers."
Esther Yakubu told CNN she wants the world to remember that her daughter Dorcas was one of the 276 schoolgirls that Boko Haram militants kidnapped in April 2014 in northern Nigeria. She was 16 at the time.
Chibok's girls: A glimpse of the stolen
The girls' abduction from a boarding school in the town of Chibok sparked global outrage and the social media movement #BringBackOurGirls.
Dorcas Yakubu, also known as Maida, is among more than 100 young women who still remain in Boko Haram captivity after the Nigerian government negotiated the release of some of the students within the past two years.
Her mother told CNN she is speaking out because she doesn't want her daughter to be forgotten.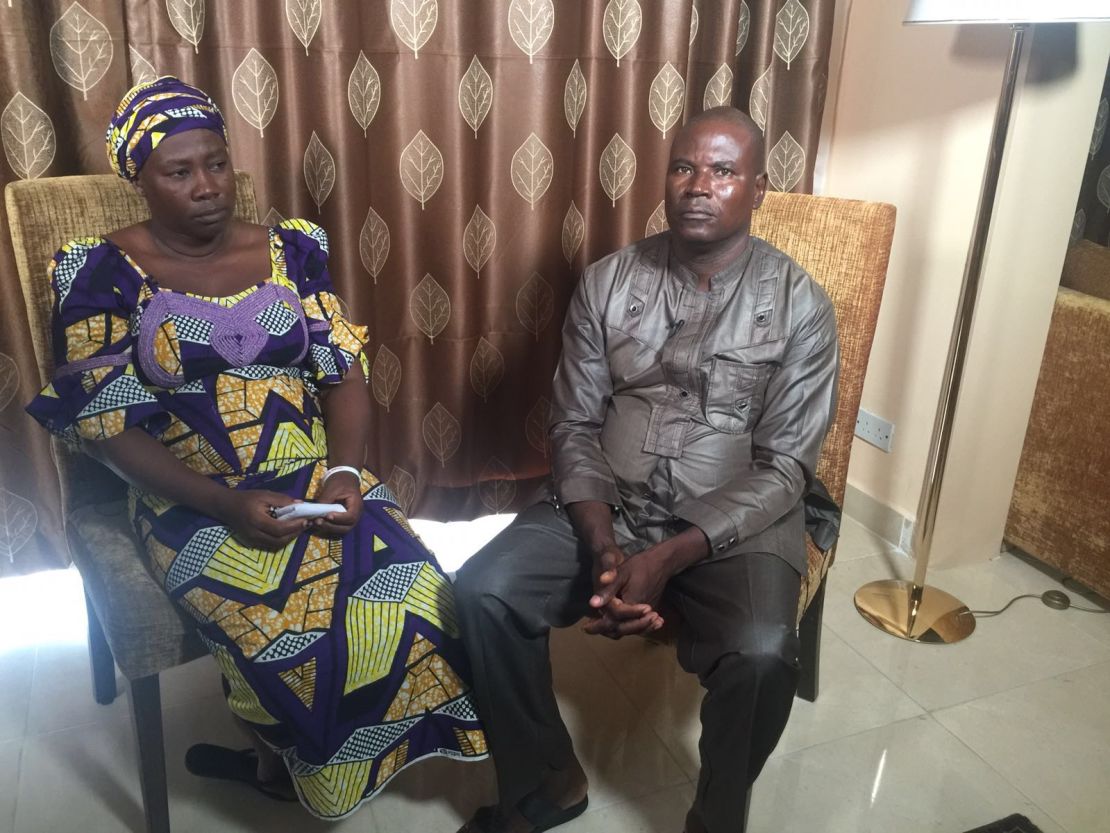 "I want the world to remember her and the other girls in their prayers," Esther Yakubu said.
In February, Boko Haram struck again, kidnapping more than 100 girls from a school in Dapchi in Nigeria's Yobe state.
Boko Haram has long waged a war against education, particularly for girls, in the northeastern part of the country.
Around 1,400 schools have been destroyed in Nigeria's Borno state as a result of years of Boko Haram insurgency, according to UNICEF.
Yakubu said she has struggled to stay hopeful, sustained by her faith in God. Her family will mark Dorcas' 20th birthday by holding an afternoon of prayer with members of the Bring Back Our Girls group, who have long campaigned that the Chibok girls be freed.
"She's a special child. My first daughter. She's my adviser. She makes me happy all the time and comforts me when I'm down. She's my everything," Yakubu said of Dorcas.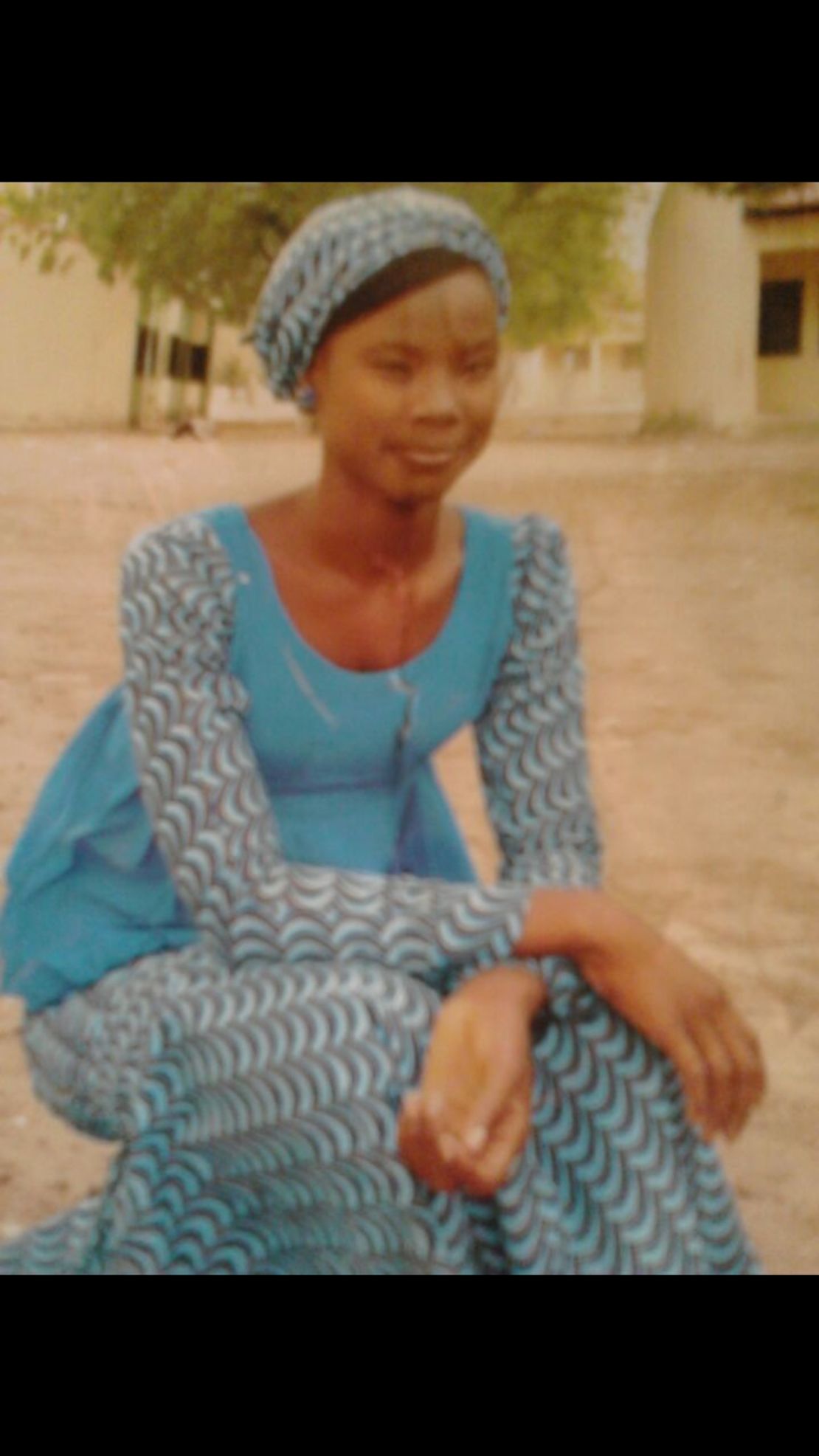 Yakubu last saw signs of her daughter two years ago when the young woman appeared in a Boko Haram propaganda video.
Wearing a faded black abaya and patterned headscarf, Dorcas, then 18, spoke on camera under the instruction of a camouflage-clad militant armed with a gun. Hesitantly, she explained who she was and where she was from before she made a scripted plea for freedom.
Behind her, fellow hostages in floor-length robes watched as Dorcas urged parents to press the Nigerian government to free terrorist fighters in exchange for the girls' release.
At the time, Yakubu told CNN: "Seeing my baby standing with a terror(ist) with … ammunition around his neck is not easy for a mother."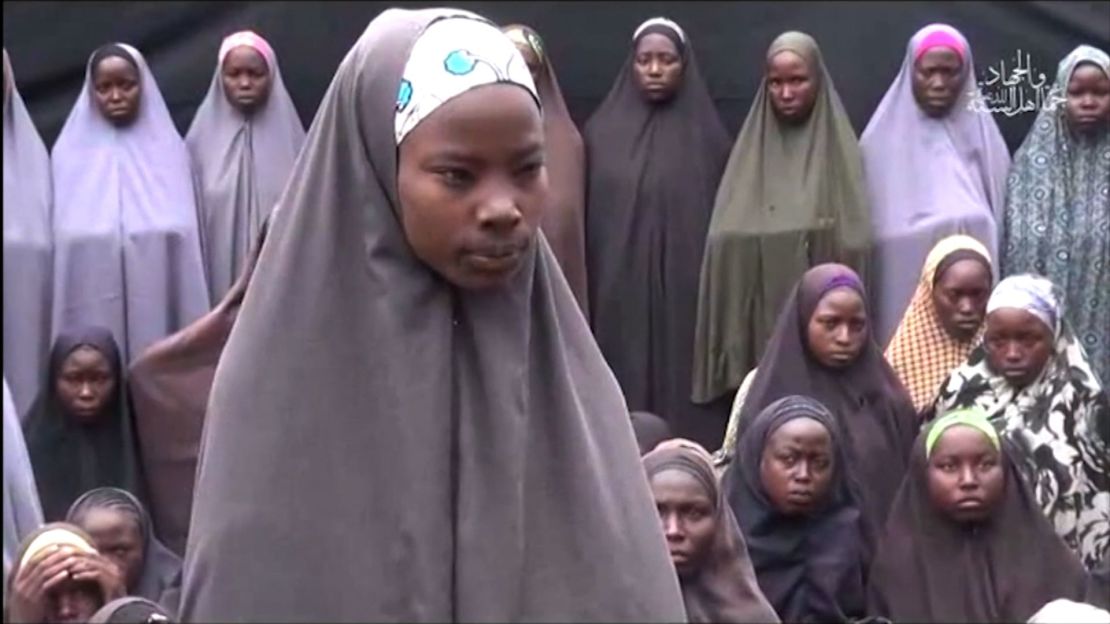 Hesitantly, she explains who she is, and where she is from, before issuing a scripted plea for freedom.
A hard-working student, Dorcas had been looking forward to her graduation, her mother said. She was interested in business and also wanted to become a professor.
"I give God the glory that she's alive. This video gives us hope that our daughter can be rescued."
"Unfortunately … she has not graduated from secondary school. Not only that, she's nowhere to be found," she said.
A proud member of the choir in Chibok, she loved to sing, even while cooking, Esther says, breaking out into her daughter's favorite tune.
"I used to hear her sing [it] always," she says. "Anytime I want to recall her to my soul, I sing that song."