Akiko Urasaki knows what it's like to grow up with the specter of war.
She's spent her life in the shadow of a vast complex of US military bases in Okinawa, Japan's southernmost prefecture.
She doesn't, however, associate them with danger.
"We see the base as another space of life, not a space for preparing for war – we don't see that part," Urasaki, now a rapper who goes under the moniker Awich, 31, told CNN.
It's where, as a child, Urasaki took English classes after school and experienced a world full of super-sized ice creams, hip hop and opportunity. Without realizing it, US culture became part of an identity that she's now proud of.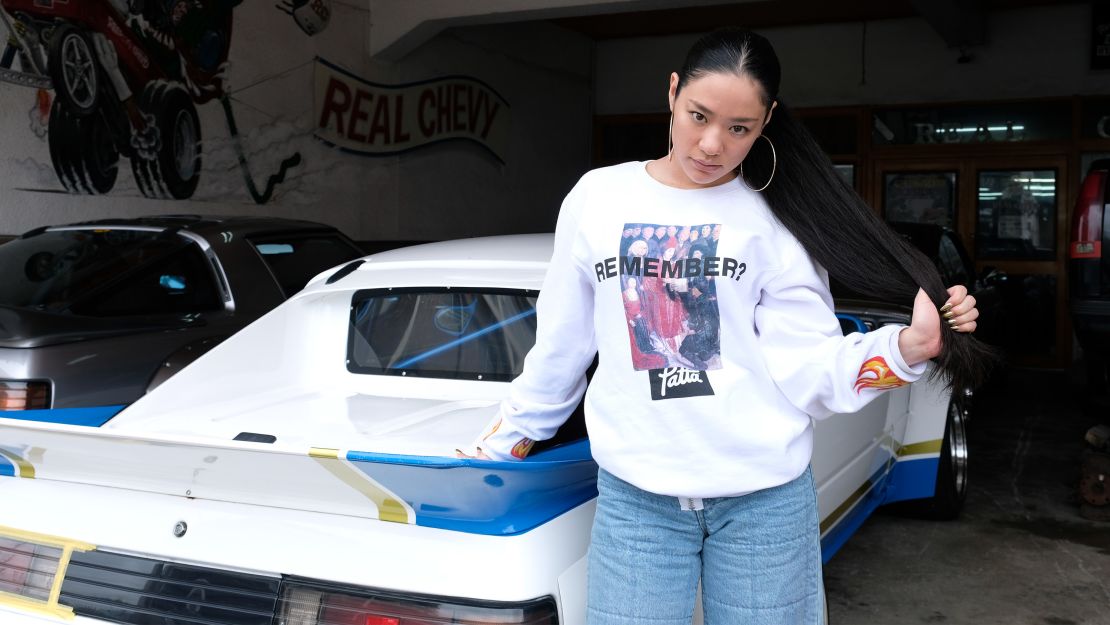 But to many older residents, who lived through the 1945 Battle of Okinawa in World War II, such a favorable view of the American military presence is unimaginable.
In that battle, which lasted almost three months and was one of the war's bloodiest, the island chain lost almost a third of its population and for the next 27 years it would be occupied by US troops.
In 1972, the US returned Okinawa to Japan's control, but tens of thousands of US troops remain on dozens of installations.
To much of Okinawa's older populace, the US bases are associated with anger generated by rapes, protests and military accidents. They fear younger generations will forget the hardships endured during the war and its aftermath.
Battle of Okinawa
Urasaki's childhood experience of the US military couldn't be further from that of 90-year-old Yoshiko Shimabukuro, whose sprightly demeanor belies a tragic past.
Along with her 221 of schoolmates and 18 teachers, she joined Himeyuri Gakutotai (Lily Princesses Student Corps) – a nursing unit for the Imperial Japanese Army – in 1945 when she was 17.
She thought the battle would be over in days. Instead, she spent months tending to Japanese soldiers who had limbs torn off or their bodies slashed open, extreme wounds that made them lash out in delirium. Before the war, she'd only learned how to wrap a bandage.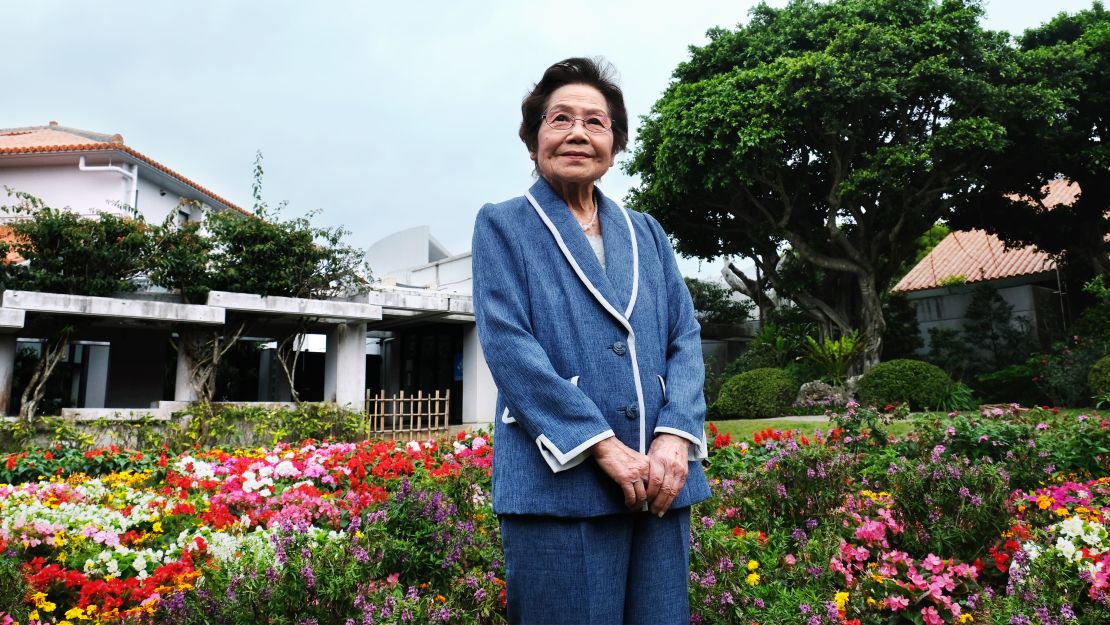 Though most of the unit survived the battle, almost all were killed or took their own lives after the Japanese army dissolved their units and told them to flee. They thought US soldiers would rape them upon capture. The girls, said Shimabukuro, weren't afraid of death. They preferred that to rape.
Shimabukuro survived by hiding in a dugout with two other students. When US soldiers discovered them, she yelled out at them to kill her only to be firmly rebuffed.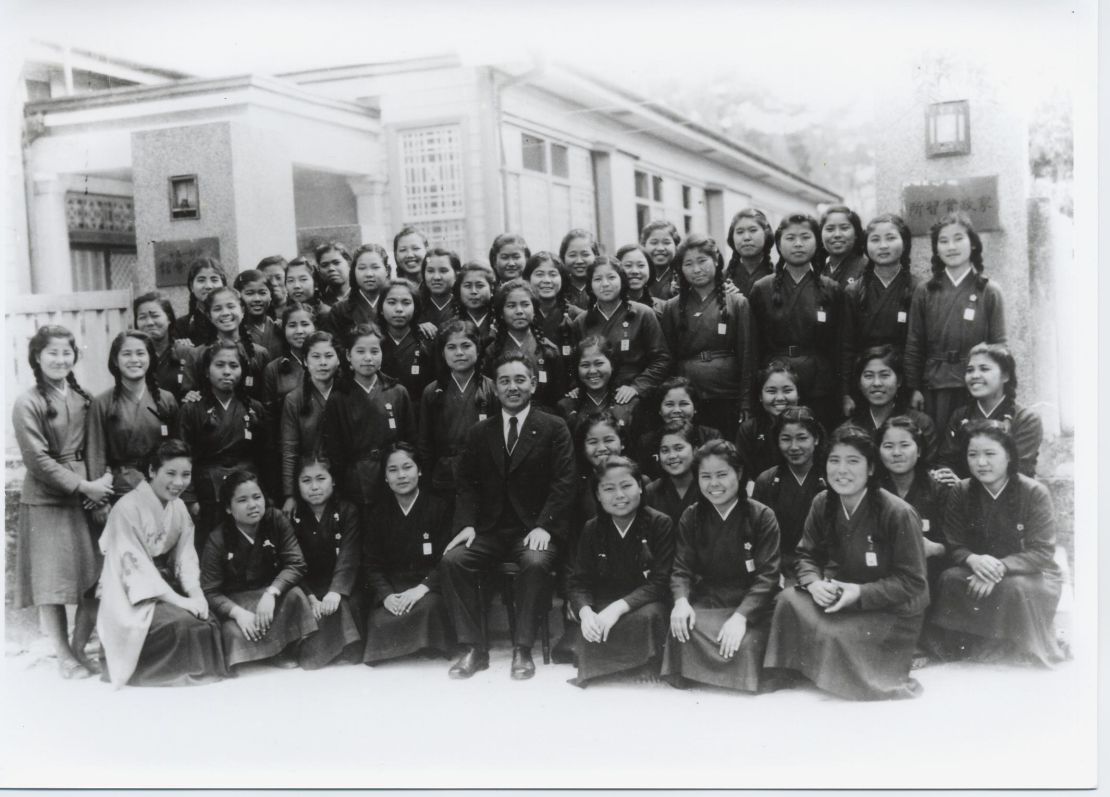 Taken to a US POW camp on a stretcher, Shimabukuro initially resisted treatment. She was determined to find a way to kill herself to escape the guilt of surviving when so many of her peers, and her sister and brother, had died.
Shimabukuro only found the will to live after hearing her parents were alive, but severely wounded, and needed care.
Despite everything, she harbors no resentment towards Americans, but the ongoing US base presence troubles her. She believes it leaves Okinawa vulnerable to foreign attack and wants the bases gone.
"They say the bases are in Okinawa to protect us, but we can't forgive them if they'll be leveraged to carry out war," she said.
The base presence continues to be a thorn in the Japanese government's relations with the US.
On May 14, to mark the 45th anniversary of Okinawa's reversion to Japan, an estimated 2,200 protestors gathered at the relocation site of the controversial US Marine Corps Air Station Futenma, one of the oldest bases, which has become a focal point for anti-base demonstrations.
While the new site will relocate the base from a densely populated urban area, the protesters want to stop the new facility from being built. They believe it will damage the environment and would rather the base close completely.
Most days, there's a hard core of a couple of dozen protesters trying to stop construction materials from being delivered, the majority elderly people like Yoko Kina, 77. She usually comes to the relocation site twice a week and says she's protested against the US military presence as long as she can remember.
But Kina's anger is directed at the Japanese government that supports the US presence rather than the Americans themselves.
"The Abe administration tells us that North Korea and China are dangerous, but it's the Japanese government that's more dangerous for us," said Kina, who lost her sister in the Battle of Okinawa.
"I want Japan to be good friends with China."
Keystone of the Pacific
The US asserts its bases in Okinawa help defend Japan and maintain peace in the Asia-Pacific. The US calls the subtropical island 1,500 kilometers (932 miles) from Tokyo, the "keystone of the Pacific" owing to its strategic location within the region.
Okinawa
Until Japan annexed Okinawa in the late 19th century, it was an independent state called the Ryukyu Kingdom.
The territory had its own distinct language and culture and enjoyed tight diplomatic and trade ties with China and other southeast Asian countries, from which it drew cultural influences.
It was occupied by the US in World War II and reverted to Japanese control in 1972 – 20 years after the rest of Japan. The island still hosts about 50,000 American military and civilian personnel – 70% of the US military presence in Japan.
With its white-sand beaches and clear blue waters, the island chain has built up a reputation as a tourist destination, reducing its economic reliance on the US bases.
However, the island remains the country's poorest prefecture, with lower education levels, higher child poverty and teenage pregnancies rates compared with the rest of Japan.
Close to Taiwan, the Korean Peninsula and the contested areas in the East and South China Seas, Okinawa-based troops and weapons can be anywhere in the region in a matter of days, if not hours.
With tensions simmering with Beijing and North Korea, Japan's hawkish Prime Minister Shinzo Abe remains eager to maintain the US-Japan alliance as an insurance policy against China's rising military might.
But despite the island's importance to US military strategy, the US troops stationed on Okinawa have had a poor track record when it comes to winning the hearts and minds of the people living there.
In 1995, the rape of a 12-year-old girl by three US servicemen unleashed outrage in Okinawa and 85,000 protesters from both within and outside the island to demand the removal of US bases and a re-evaluation of the US-Japan Status of Forces Agreement (SOFA), which restricts Japan's ability to punish US military personnel.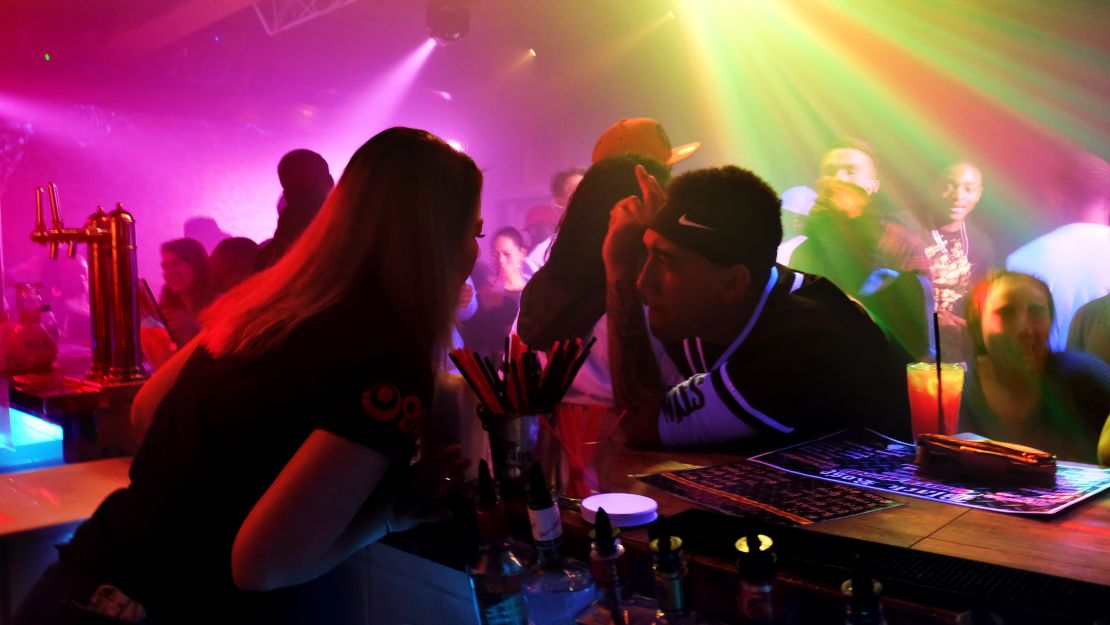 In the past year, US military personnel and civilian contractors working for American forces have been accused of multiple crimes on the island. From January to October 2017, two were arrested on allegations of robbery, two on allegations of rape and six on allegations of violent offenses, according to the Okinawa Prefecture Police website.
And in November 2017, a drunken Marine accidentally killed an elderly local man, triggering an alcohol ban for US service personnel across Japan.
Defenders of the US military presence assert that US accidents and crimes are fewer than local ones, and tend to receive more coverage in local press and overseas.
But, nevertheless, commanders are keen to forge better relations between US military personnel and local residents.
Lessons
Inside three brightly lit classroom in the US' Camp Schwab, Japanese students of various ages and backgrounds chatter enthusiastically with US Marines.
They're here for their weekly English classes.
It's one of the many outreach activities – along with festivals and sports games – organized by the US military's community relations team.
"Every couple of years, a Marine does something that makes us all look bad," said Master Sgt. Anthony Camina, volunteer teacher. "When you come to something like this, you learn to humanize what's on the other side of the fence."
Camina, who has been stationed in Japan for several years, is aware of the stereotypes: Loud, brash, US troops who walk around like they own the place. He has seen Americans like that in Okinawa, but says the labels don't apply to everyone.
"I had an image of the US Marines as being a bit scary. We hear about how they commit crimes on the news, but in reality, they're friendly and they really try hard to teach us English," local businessman Sue Yoshi told CNN. He's been attending the classes for the past three years since his daughter married a US Marine.
Poorest prefecture
Urasaki, too, knows the uglier side of the US military presence.
In November 2017, a window fell from a US military helicopter into the sports ground of her daughter's junior high school, which is located near the Futenma base. Though nobody was hurt in the accident, it landed 15 feet from a child, reports said, and it was enough for headlines and protests to flare again.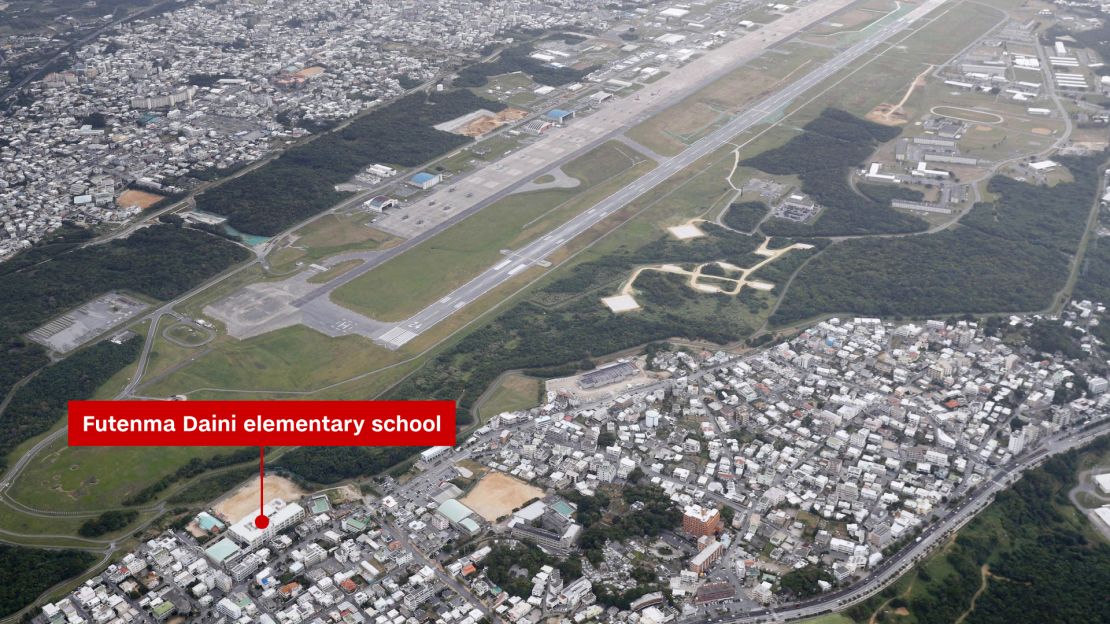 Urasaki's daughter wasn't scared by the incident, instead she was more annoyed that she couldn't carry on playing her soccer game. However, Urasaki said her daughter, whose late father is American, began speaking more negatively about the US presence after the incident – a concern given her mixed race identity.
Outside of these events, however, life, says Urasaki, goes on. On a daily basis, the US military presence blends into the Okinawan landscape. Many on the island forget they're even there.
"I have mixed feelings towards the bases, I'm not saying we want them, but they're here. I want to move forward with my life and be successful," says Urasaki, whose transformed her own tripartite Okinawan, Japanese and US influences into an budding rap career.
These days, she distances herself from the divisive field of local politics and produces music with a universal appeal.
While she's aware of what older generations have endured, she wants other youths to move forward, own their mixed identities and help the island develop.
She hopes the focus can shift to some of Okinawa's other problems. The prefecture is Japan's poorest. Average incomes are still below the national standard. Low education, high child poverty and teenage pregnancy rates blight the island's progress.
It's important, she says, that Okinawans don't become victims of their circumstances both past and present, but reap the benefits of the base presence.
"Being able to speak English opened up so many doors for me. If all the kids in Okinawa could do that, we wouldn't be poor. If it were up to me, everyone on this island would be bilingual by now," Urasaki says.
"If it's a political strategy for us to develop an emotional attachment to the bases so that they'll stay here long, they are successful, because we do."
Editing by Katie Hunt, graphics by Natalie Leung and photo-editing by Jason Kwok