For football fans across the globe, the opportunity to go to the World Cup is something dreams are made of.
For 30 children who live with serious illnesses or conditions, that dream has come true courtesy of Russian billionaire Roman Abramovich and a group of other donors.
The Russian has donated a hefty six-figure sum to the Israel-based "Fulfilling Dreams" charity, which takes children with serious illnesses to major football tournaments across the world.
Abramovich's money and donations from others across the world have enabled Gilad Salter, the CEO and founder of the charity, to fund flights from Israel to Russia, hotels and food throughout the week-long stay.
The group of 68, which includes 38 carers, will take in three World Cup games during their stay in Russia.
"I'm having the time of my life," nine-year-old Polina Feldman, who suffers with cerebral palsy, told CNN.
"I've never been abroad before, and football is my life."
The group watched Mexico defeat reigning world champion Germany on Sunday and will also attend the Poland-Senegal clash on Tuesday and Portugal vs Morocco on Wednesday.
"I still can't believe I'm here," said Zidane Abu, 20, who also has cerebral palsy.
"Going to the World Cup was my greatest dream. All the people around are very kind, asking to take their photos with us, as like we're the stars."
This is the third tournament in succession that Abramovich has donated to the Fulfilling Dreams, having helped the group travel to Brazil four years ago and to Euro 2016 in France.
The Chelsea Football Club owner was first made aware of the charity by his friend and former Chelsea manager Avram Grant. Abramovich is Russia's 11th-richest man with a worth of $10.8 billion, according to Forbes magazine.
"Mr. Abramovich is supporting 'Fulfilling Dreams' for the third major tournament, following the Brazil World Cup and France Euros, and we continue to be impressed by the selfless work Gilad and his team are doing," a spokesman for Abramovich told CNN.
"The fact that the World Cup is here in Russia this year makes it even more special, and we hope the kids take home some great memories."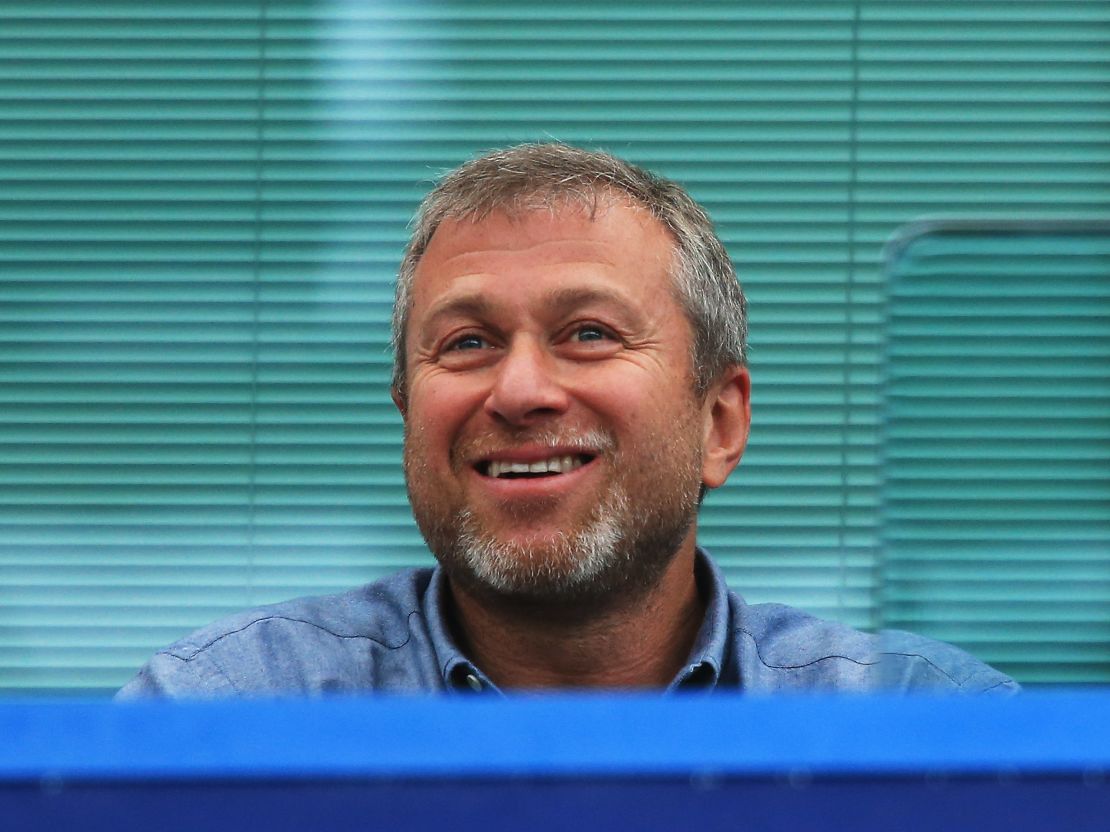 The charity has also received help from Moscow's Jewish community.
"We are so grateful to all our donors, especially Mr. Abramovich, for their tremendous generosity," said Salter, who was born in Manchester, England, but moved to Israel as a child.
"The dedication and hard work of all the helpers are such an important part of the success as well. I personally am so lucky to be able to do this for such deserving kids and to be able to give them something special to relieve, even briefly, the difficulties that they experience in their everyday lives."
In May Abramovich was granted Israeli citizenship, according to Israeli media.