An electric speed boat built by British car manufacturer Jaguar using Formula E technology has smashed a decade-old world speed record.
The battery-powered Jaguar Vector V20E last week broke the outright world and national electric speed mark as it reached an average speed of 88.61 mph (142.60 kph) while racing on a one-,kilometer-long course on Coniston Water in the English Lake District.
Piloted by Jaguar Vector co-founder and technical director Peter Dredge, the V20E broke the previous electric benchmark of 76.8mph set in 2008.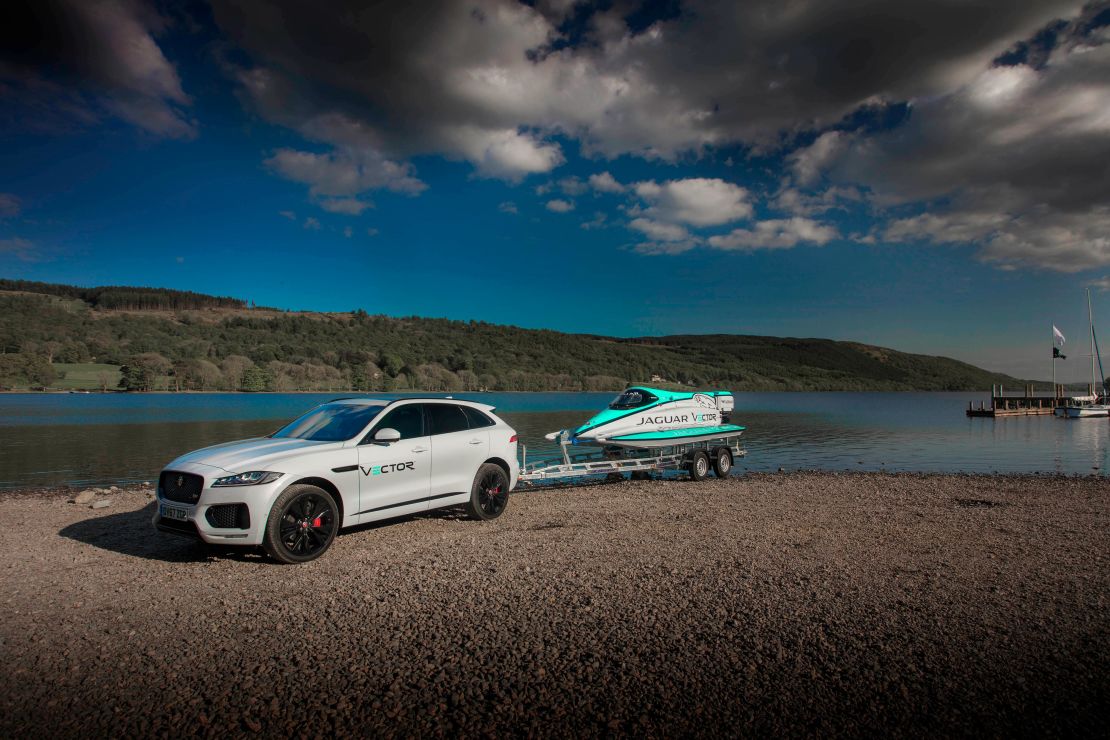 READ: The world's first all-electric Ferrari
Donald Campbell
"It is a great honor for the Vector team to follow in the footsteps of Donald Campbell CBE and to set a world record on the historic Coniston Water," said Malcolm Crease, the chief executive of Jaguar Vector Racing.
Campbell, a British car and speedboat racer, was killed on Coniston Water in 1967 when his jet-powered boat, Bluebird, crashed and broke up while he tried to break the world water speed record.
The V20E was designed and built by Jaguar Vector in partnership with Jaguar Racing's technical partner Williams Advanced Engineering. It used technology developed in Formula E.
The Gen2: Formula E's F22-inspired race car
00:55
- Source: FIA Formula E
Formula E
"After 12 months of hard work, this is a fantastic result for the team and our partners and a great first step in bringing the power and versatility of electrification to the marine industry," said Crease.
"Our experience from powering the entire Formula E grid for the past four seasons of racing and our ongoing partnership with Jaguar in the ABB FIA Formula E championship provided the technical and operational platform required to achieve this fantastic result," said Craig Wilson, managing director at Williams Advanced Engineering.
In October, Jaguar became the exclusive title and automotive partner of high-performance powerboat company Vector Offshore Racing.
Visit CNN.com/sport for more motorsport news and features
Jaguar said the team "will attempt further world and national records over the next 18 months as part of a major initiative to push the boundaries of performance and to showcase British engineering."