Story highlights
A CDC vaccine advisory committee is set to review the plan for mass vaccination for anthrax
Experts say the anthrax threat is real and the US is not fully prepared
President Trump's recent declaration that North Korea is no longer a nuclear threat, despite a lack of verifiable proof that the regime will put an end to its nuclear program, has not completely quelled national security concerns about nuclear war.
But fewer people may be keeping an eye on another, potentially bigger danger: anthrax.
"The way that people think about [nuclear weapons] is on a much, much grander scale than biological weapons, and I think that's a misperception," said Dr. Amesh Adalja, a senior scholar at the Johns Hopkins Center for Health Security. "If you use a contagious infectious disease, you really could create havoc on a different scale."
Dr. Irwin Redlener, director of Columbia University's National Center for Disaster Preparedness, noted that "the ability to weaponize anthrax is out there. It's a question of time, hopefully a really long time.
"Would I be surprised if we had a release now? I'd be shocked and horrified but not surprised," he said, adding that if anthrax were released on the subway in New York City, for example, it would spread like wildfire.
As part of an ongoing effort to be prepared, the US Centers for Disease Control and Prevention will review on Wednesday its recommendations for mass vaccination in the event of an anthrax attack.
Redlener notes that the United States is better prepared for a biological threat now than it was 20 years ago. "We've come a long way since 2001," Adalja added.
'Short memories'
"Those of us who were [in Washington DC] during the fall of 2001 vividly recall the chaos that a few small envelopes of anthrax caused on Capitol Hill," Colorado Rep. Diana DeGette said Friday at a congressional hearing on the country's preparedness for pandemics and biological attacks. "Offices were closed, buildings were fumigated, some congressional business was suspended, and thousands of staffers and other personnel lined up for days to get tested for exposure. "Far worse, some of the workers at our postal service were affected and died."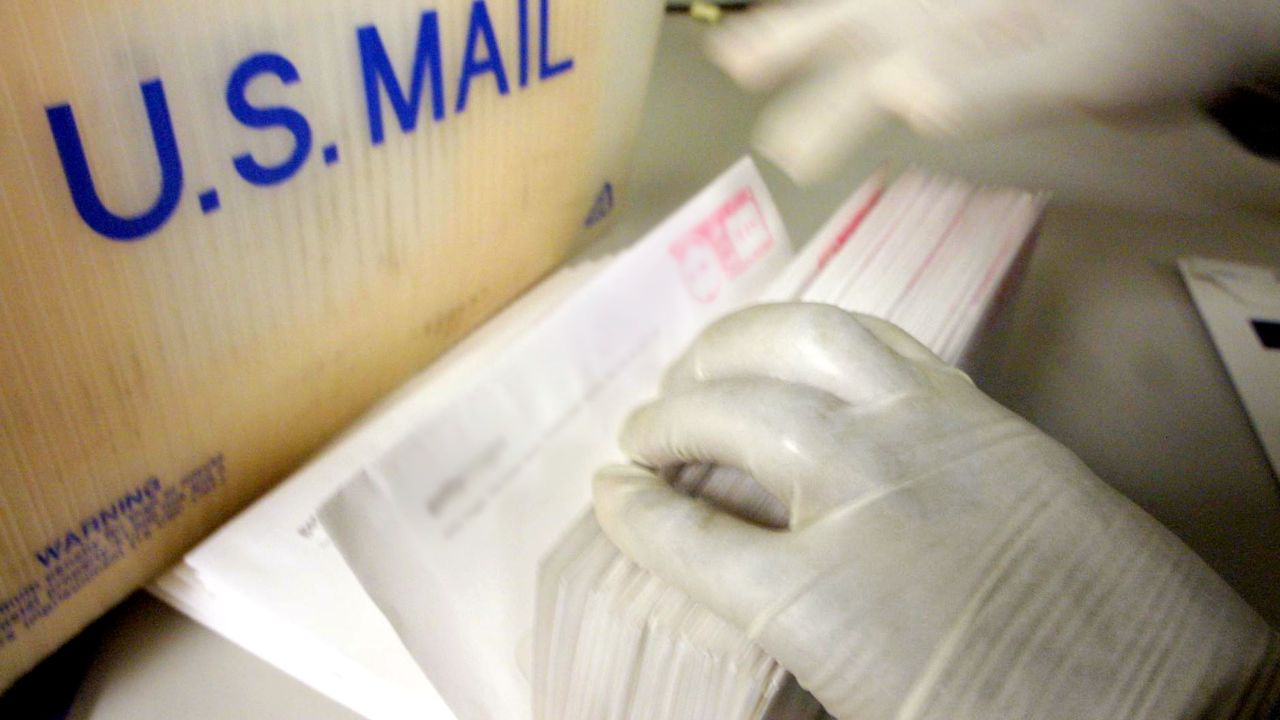 Adalja, who is also an infectious disease doctor, said the 2001 attacks "really showed how unprepared we were." But they also led to a surge in funding and initiatives that sought to make the United States more resilient to future attacks: new vaccines, new medications, diagnostic tests and emergency hospital plans.
At the nexus of the country's biopreparedness is the CDC, which has activated an emergency response, or "incident management system," 67 times over the past 16 years for a variety of infectious threats including Ebola and Zika outbreaks. After September 11, the agency also began systematically collecting information from emergency departments, looking for any patterns of a bioterrorism attack.
"Those investments are paying dividends, as this information technology system now allows officials to detect a wide range of health threats beyond biological attacks, from opioid overdoses to chemical exposures to disease outbreaks," Dr. Anne Schuchat, the CDC's principal deputy director, said in prepared testimony for Friday's congressional hearing, where policymakers sought to renew funding for biopreparedness legislation.
Despite these gains, support and funding for these programs may not be keeping pace with an intensifying threat, Adalja said.
"When things slip from headlines – and anthrax hasn't been in the headlines for quite a long time – people don't necessarily give it the same type of importance," he said. "This threat hasn't gone away. The threat has actually gotten worse since 2001."
Critics have lambasted the Trump administration for proposing budget cuts to public health programs, including the CDC.
"People have very short memories, and policymakers do as well," Adalja said.
Redlener warned that "we're in the zone of the unimaginable things that have to do with preventing and preparing for the most horrible threats."
A persistent bacterium
Anthrax is caused by a bacterium – Bacillus anthracis – that can persist in soil, water and, most infamously, long journeys through the mail system.
"It's not just this bacteria that replicates in people, but in the environment, it has this spore form that lasts a long time and makes it easier to perhaps use as a weapon," said Dr. Henry Walke, chief of the CDC's Bacterial Special Pathogens Branch.
On the skin, the bacteria can cause blisters and ulcers with a black center. If swallowed, it may cause diarrhea or bloody vomiting. If inhaled, it may initially look like a bad case of the flu.
Survivors of the 2001 attacks have reported enduring health problems long after they were treated and cured.
Under the microscope, the bacteria look like tiny rods. The CDC classifies them as a Category A agent: one that poses the greatest possible threat for a negative impact on public health, one that may spread across a large area or need public awareness and requires planning to protect the public's health.
Mathematical models have raised the possibility that anthrax spores, if aerosolized, can spread over big cities and "result in a mass-casualty incident involving hundreds of thousands of illnesses and deaths," according to previous CDC guidance. This could strain national stockpiles of antibiotics and lead to a shortage of the vaccine.
In a February meeting, the CDC's Advisory Committee on Immunization Practices discussed ways to stretch out doses of anthrax vaccines and antibiotics during a large-scale event, for which Walke noted "there's not an imminent threat."
"We have more information about how the vaccine works, how effective is it is … if there was an event that required a massive vaccination of thousands or even hundreds of thousands of people," Walke said.
"Not even the exposure we had in 2001," Adalja said. "We're talking about the Super Bowl or something like that."
Adalja said there is evidence that a shortened course of treatment works, and it may be more effective in the long run because "it's very hard for people to comply" with a full 60 days of antibiotics that can cause unpleasant side effects. Some of these recommendations stem from a time before we had an anthrax vaccine, he added.
The CDC advisory committee is expected to revisit these measures and vote on options at its meeting Wednesday. The committee will also discuss vaccines for human papillomavirus, Japanese encephalitis and influenza.
"We haven't updated the recommendations for vaccines since 2010, and since that time now, eight years later, we have more information about the vaccine," Walke said.
But there's still a long way to go in terms of preparedness, Redlener said, adding that no city is fully prepared.
Questions remain about what dosage of the vaccine to use for children, the safety of the vaccine for the general public, delivery and distribution of the vaccine and medications.
"I think a vaccination program would be a nightmare. Who would administer it? Who would pay for it? Who would manufacture it? The cost of complications that may occur. I don't think it would be practical," Redlener said.
Follow CNN Health on Facebook and Twitter
But anthrax, which is not contagious, may be only the tip of the iceberg. There are other weaponizable microbes, including smallpox and tularemia, that experts are concerned about. And there's the prospect of genetically engineered viruses, which Bill Gates warned about at an international security conference last year.
"The next epidemic could originate on the computer screen of a terrorist intent on using genetic engineering to create a synthetic version of the smallpox virus … or a super contagious and deadly strain of the flu," Gates said.
But experts agree on one thing: "It's hard to predict the future," Walke said, "but we certainly are in a much better place than we were in 2001."