The suffering of a 12-year-old boy with epilepsy could lead to the UK legalizing the medicinal use of marijuana, after outrage over his case prompted the government to announce a review.
Billy Caldwell's name hit the headlines last weekend when Home Secretary Sajid Javid intervened to allow him access to medicinal cannabis oil following the boy's hospitalization in London after multiple seizures.
Days earlier, Billy's mother, Charlotte Caldwell, had attempted to bring medicinal cannabis oil back from Canada for her son but it was confiscated at Heathrow Airport. She has campaigned for a change in the law to help Billy, from County Tyrone in Northern Ireland, and other children like him.
Speaking to Sky News last weekend, she described her son's case as "a wake-up call for our country" and said she was determined no other child should undergo the same "horrendous experience" that had left her son's mind and body "completely broken" and in a "vulnerable state."
On Tuesday, Javid told the House of Commons that it was "time to review the scheduling of cannabis" for medicinal use, in light of cases like that of Billy and 6-year-old Alfie Dingley, who also has severe epilepsy.
"It has become clear to me since becoming Home Secretary that the position we find ourselves in is not satisfactory," he said. "It is not satisfactory for the parents, it is not satisfactory for the doctors and it is not satisfactory for me."
However, Javid made clear that the government had no plans to relax its stance on the recreational use of marijuana – unlike Canada, which on Tuesday voted to legalize its use across the country.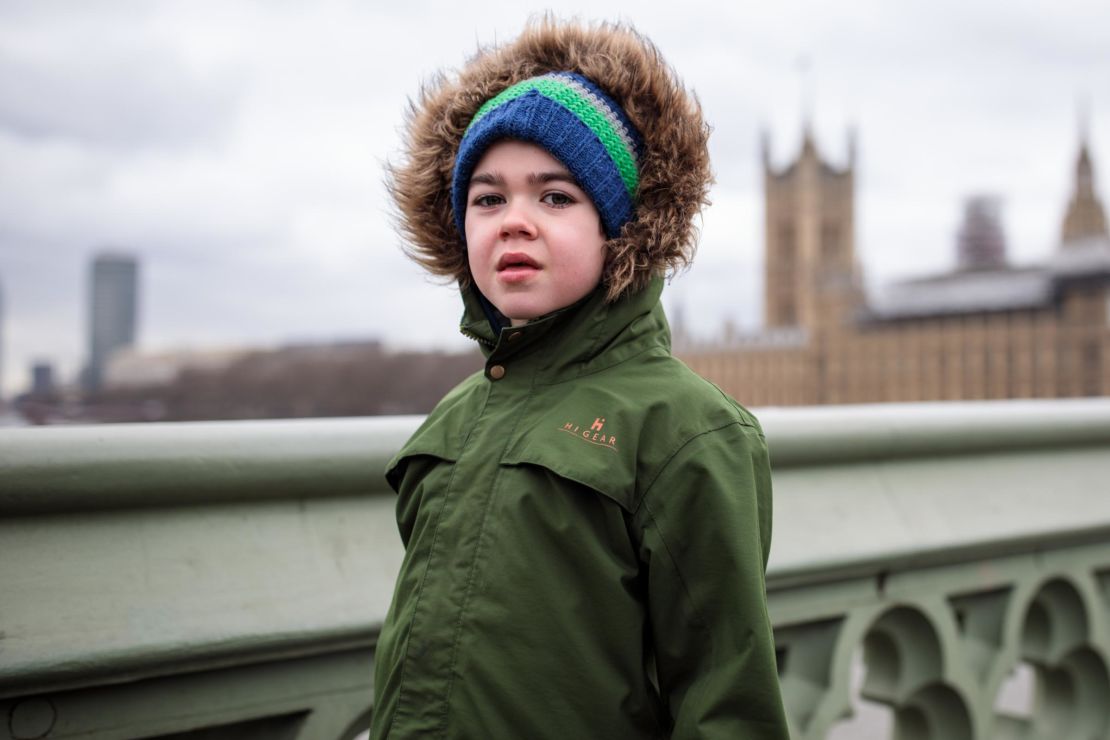 What happens next?
Under UK law, marijuana is currently categorized as schedule 1, defined as having no medicinal value and therefore unable to be prescribed by doctors. Javid said this schedule would be reconsidered under a two-part review.
The first part, led by the government's chief medical officer, Professor Sally Davies, will weigh the evidence available for the medicinal and therapeutic benefits of cannabis-based medicines, Javid said.
The review will decide which forms of cannabis or cannabis-based medicines should be considered in the second part of the review, led by the Advisory Council on the Misuse of Drugs. This will assess "based on the balance of harms and public health needs" what may need to be rescheduled, Javid said.
"If the review identifies that there are significant medical benefits, we will reschedule. We have seen in ​recent months that there is a pressing need to allow those who might benefit from cannabis-based products to access them," he said.
At present, Sativex, an oral spray used as a treatment for multiple sclerosis, is the only cannabis-based medicine recognized in the UK to have medicinal properties.
Former UK Conservative Party leader William Hague, who now sits in the House of Lords, called for the UK government to "embrace a decisive change" in the law on medicinal and regulated recreational cannabis use, in an opinion piece in Britain's Telegraph newspaper.
Billy's case "provides one of those illuminating moments when a longstanding policy is revealed to be inappropriate, ineffective and utterly out of date," he wrote.
"It must now be asked whether Britain should join the many other countries that permit medical-grade marijuana, or indeed join Canada in preparing for a lawful, regulated market in cannabis for recreational use as well."
But Javid ruled out the latter step as he announced the review, saying the government has "absolutely no plans to legalize cannabis, and the penalties for unauthorized supply and possession will remain unchanged. We will not set a dangerous precedent or weaken our ability to keep dangerous drugs off the streets."
American doctor Frank D'Ambrosio, author of the book "'Cannabis Is Medicine: The A-Z Of Medical Marijuana," will on Wednesday brief British lawmakers who are seeking to change the law on the medicinal use of cannabis.
What is the case for medical marijuana use?
The benefits are attributed to two main components of cannabis: the psychoactive component THC or the plant's extract, the non-psychoactive cannabidiol (CBD) oil.
The latter is linked to easing anxiety as well as epileptic seizures, which could be life-saving for children with a severe form of epilepsy.
Tom Freeman, senior academic fellow at King's College London, said Billy's case highlighted the urgent need for cannabis to be rescheduled.
"Removing cannabis from schedule 1 would facilitate the treatment of many more young people experiencing debilitating symptoms like Billy," he said. "It would also help scientists to develop new and more effective cannabinoid-based medicines for a range of other conditions."
David Nutt, professor of neuropsychopharmacology at Imperial College London, said he believed the government should act to move the control of drugs from the Home Office, which is responsible for policing, to the Department of Health, which is able to evaluate medical claims.
"There will be many other people in the UK with severe epilepsy who are likely to benefit from medical cannabis and provision must be made to stop them suffering brain damage and death from cannabis-treatable seizures," he said.
However, Dr. Michael Bloomfield, clinical lecturer in general psychiatry at University College London, cautioned that while the current laws are too strict in certain cases, like Billy's, the issue of medicinal marijuana use is far from straightforward and "needs a scientific evidence base in the form of medical trials."
He warned that medical marijuana use "has become for many jurisdictions a potential way of decriminalizing cannabis through the back door in a way that may be associated with reductions in the perceived harm of the drug" and increased heavy use by young people.
The issues currently confronting UK lawmakers have already prompted policy changes elsewhere in the world.
Canada this week became the second country in the world – and the first G7 nation – to implement legislation to permit a nationwide marijuana market. In the neighboring US, nine states and the District of Columbia now allow for recreational marijuana use, and 30 allow for medicinal use.
Uruguay was the first country to legalize marijuana's production, sale and consumption in December 2013.
Australia, Germany and Ireland have all legalized medicinal marijuana, while other European nations such as Portugal and the Netherlands have decriminalized personal possession of marijuana.
CNN's Mahatir Pasha contributed to this report.