Editor's Note: Mohammed Abdiker is director of operations and emergencies for the UN Migration Agency. The views expressed in this commentary are solely his.
Story highlights
Many migrants in Yemen are abused and tortured, writes Mohammed Abdiker
He says they face similar abuse to migrants traveling through Libya
Last year, nearly 100,000 migrants entered Yemen, a country gripped by conflict and the world's worst humanitarian crisis. That's 2,000 migrants entering a warzone per week; nearly 300 a day.
The majority start out from Ethiopia, and some from Somalia, and usually head to the Gulf in search of work, with Saudi Arabia being the top destination. People embarking on this route are typically under 25, but many are children.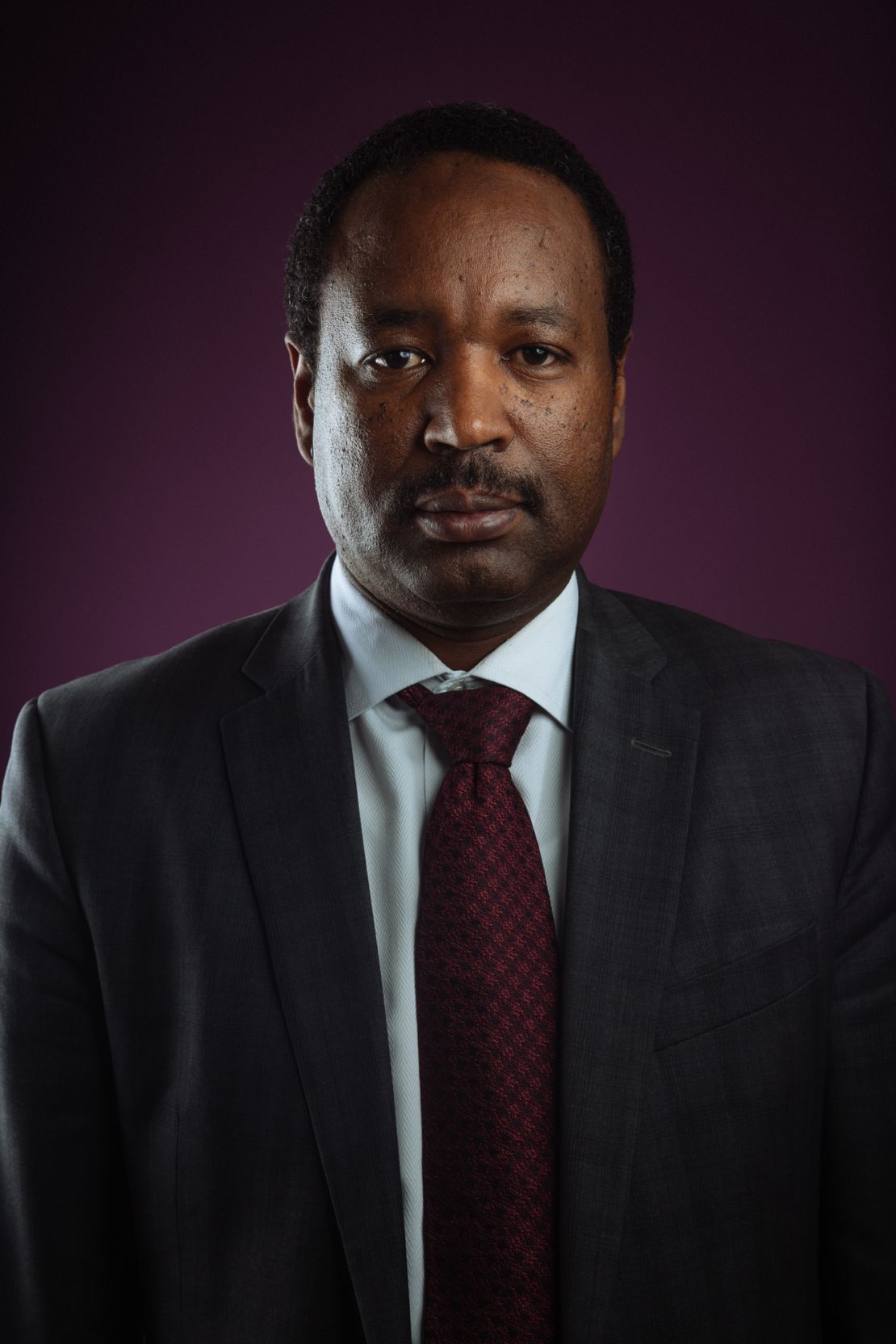 The stories we hear from them are the same; they know someone who has gone before and "made it." Someone who has sent enough money home to build their parents a house, put their brother through school or regenerate their family farm affected by years of drought. Migrants often cite these examples as proof that once they reach their destination they will be able to pull themselves and their loved ones out of poverty.
Read: Why thousands of teenagers are fleeing to war-torn Yemen
It is this mix of desperation and naivety that smugglers unscrupulously exploit.
Abuse, torture and kidnapping
It is almost impossible to travel this route (Ethiopia-Djibouti-Yemen-the Gulf) without enlisting a smuggler at some point and if a migrant tries to go it alone at all, they are putting themselves at greater risk because it's "bad for business" for the vast smuggling networks. Many migrants, including young people, suffer appalling treatment from cruel smugglers and other criminals, including physical and sexual abuse, torture, kidnapping for ransom (from families who can't afford to pay), arbitrary detention for long periods of time, forced labor, trafficking and even death.
Read: Vulnerable migrants targeted by traffickers
In Yemen, migrants also often get caught up in the conflict, sustaining injuries or even dying from shelling, and some are taken to detention centers.
No migrant should be held in detention, especially children, and IOM, the UN Migration Agency, advocates for their closure and offers its support to the authorities to improve conditions. In Yemen, we currently only have access to two detention centers out of an unknown total.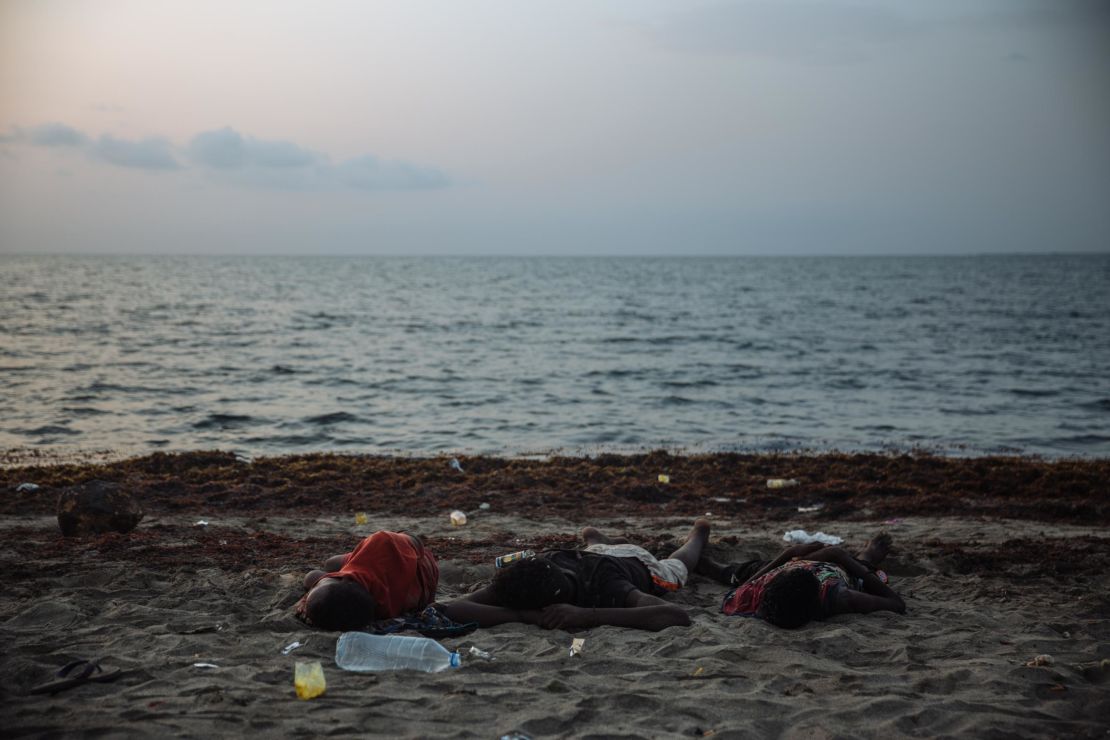 On a recent visit to Yemen, I went to a migrant holding facility in the capital, Sana'a, where I met teenagers in utter distress. I put a question to the room of over 200 migrants, mostly young men: if I could bring a bus or plane to take you home right now, would you want to go?
They all raised their hands, showing how desperately they wanted out.
How many are trafficked?
These are worrying similarities to the horrendous abuse that migrants face on the Central Mediterranean Route from West Africa through Libya to Europe. But migrants in Yemen only attract a fraction of the world's attention and demands for protection and support. Not to mention the lack of funding from the international community. For example, did you know that that thousands of migrants were stranded in or near the frontlines of the recent military offensive on Yemen's busy port city of Hodeidah?
But we also do not know the true size of the problem, because of the security situation in the country and the danger it would pose to our staff to expose them to these violent smuggling networks. We do not know how many migrants are in Yemen, how many stay there to work or make it to the Gulf. We do not know how many are held captive by smugglers or are in official detention centers. We do not know how many are being trafficked.
Watch: Migrants in Libya being sold as slaves
However, during 2017 we have been able to track 87,000 migrants in the country through our Displacement Tracking teams, and provide humanitarian assistance to more than 33,000 migrants.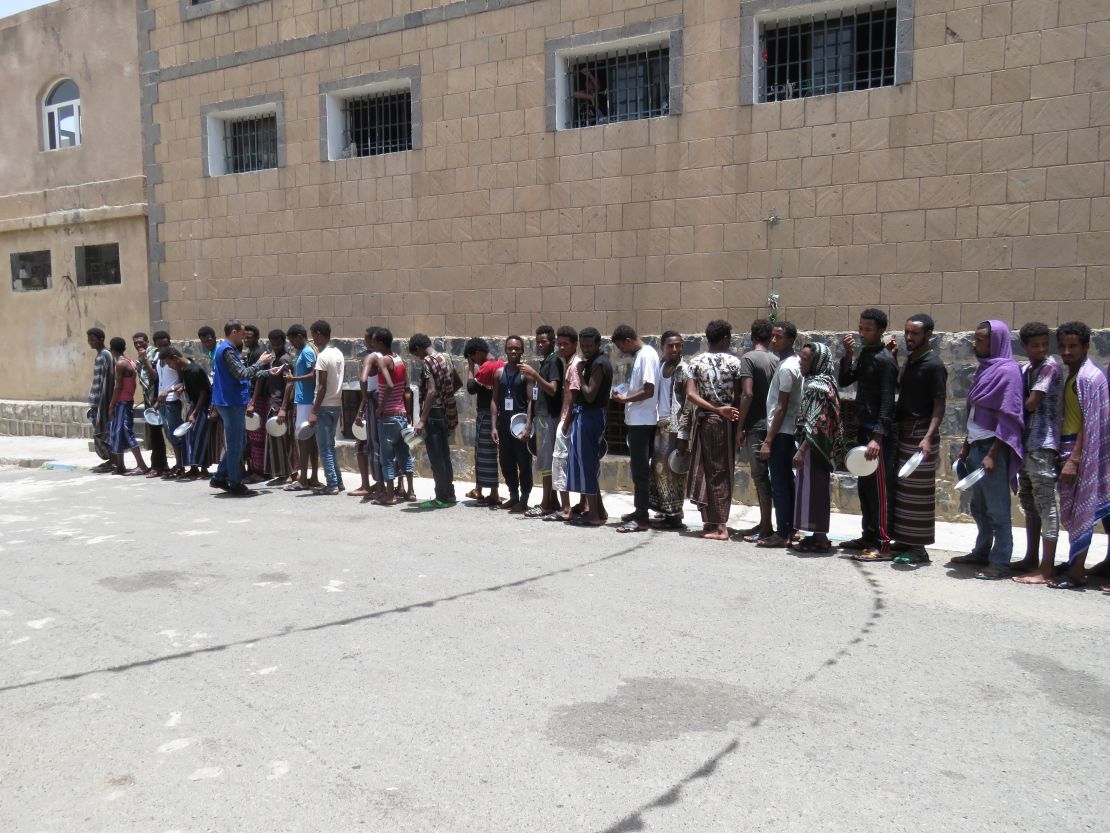 A survivor's story
One person who our team on the ground helped, was a 14-year-old boy named Mohammed. He wanted to travel from Ethiopia to Saudi Arabia to find work and hopefully save some money. He left his home with some friends without telling his relatives. They walked several hundred miles, while hungry and thirsty.
Risking drowning in the sea, they crossed from Djibouti to Yemen. When they got to Yemen, Mohammed says he and his friends were abducted by smugglers in an area where there is ongoing fighting. He says the smugglers abused him physically and only released him once they had extorted money from him and his friends through their families back home.
Attempting to then travel through the country to the border, they were seriously injured by an explosion. An ambulance took Mohammed and five others to a hospital. According to Mohammed, two female migrants died and the other migrants from his group were never found. Mohammed was transferred to the prison in Hodeidah, which is where IOM met him and provided him with assistance.
Following this near-death experience at such a young age, Mohammed asked us to help him return home to Ethiopia, which we did earlier this year.
No other option
The vast majority of migrants who come to our centers or receive any aid from us on this route are men. But when we speak to the migrants, they tell us there are plenty of women traveling. It worries me that we are hardly reaching these women.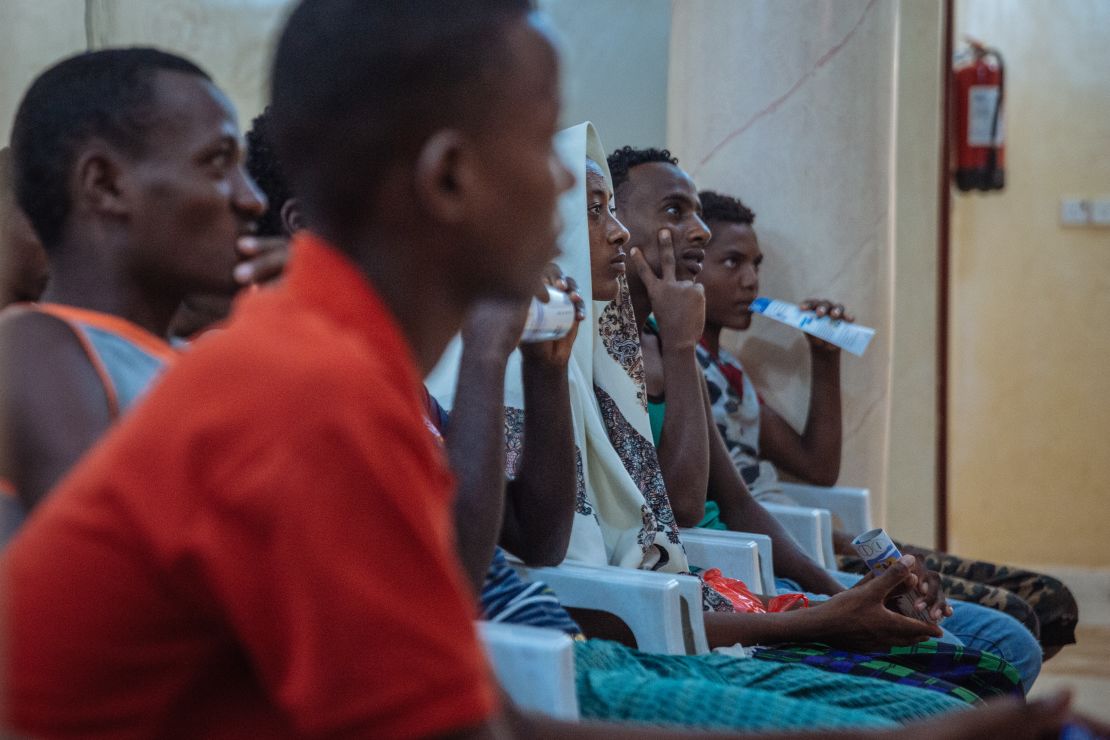 As thousands of migrants enter Yemen, IOM is helping many get home, offering safe and dignified passage funded by Saudi Arabia, Germany, the Czech Republic and the US. However, the situation they face when they get home is far from ideal.
More on human trafficking and modern slavery
For Ethiopian returnees, we only have funding to help a few vulnerable cases reintegrate into their home communities. With no support to restart their lives, they will be no better off than when they left (in fact, they are typically worse off, having each paid out $200-1,000 to smugglers) and they are likely to attempt the journey again. They simply feel like they have no other option.
Not only do donors need to provide more support, countries of origin, transit and destination should redouble efforts to develop legal and safe migration channels within the region.
Watch: Sold for sex on her journey to Europe
Countries along the route – Djibouti, Somalia, Ethiopia and Saudi Arabia – are already doing a lot. I would like to thank them and encourage them to work with us and each other to better protect migrants. There needs to be real consequences for those at the top rungs of these smuggling networks and efforts need to be made by concerned countries to support communities along the route so that they do not engage in or facilitate this abuse.
This is not a new route and the number of irregular migrants traveling from the Horn of Africa to Yemen and the Gulf is far greater than the amount heading from the region toward Europe, but it is far less talked about. We want to change that and bring the world's attention to where it needs to be, in the hope that it will lead to more support for migrants in this part of the world too.