It's the goal celebration that everyone is talking about at the World Cup, but not everyone is celebrating.
Granit Xhaka and Xherdan Shaqiri marked their goals in Switzerland's 2-1 win over Serbia in Kaliningrad on Friday by crossing their hands to make a double eagle gesture, widely interpreted as paying homage to Albania's flag.
On Monday June 25, world governing body FIFA fined Xhaka and Shaqiri each $10,133 for "unsporting behavior contrary to the principles of fair-play" for their celebrations.
"In football you have always emotions and you can see what I did and it's just emotion," Shaqiri told reporters, referring to his controversial celebration after the match. "I'm very happy to score the goal, that's all."
Both Xhaka and Shaqiri have Kosovar heritage. Xhaka's father Ragip moved to Switzerland in the 1990s to escape the war in Kosovo, while the Arsenal midfielder's younger brother Taulant is an Albanian international. Shaqiri left when he was four years old.
READ: Swiss goalkeeper Yann Sommer cooks up a storm
READ: Maradona cries for Argentina as media turns on team
Kosovo declared independence from Serbia 10 years after the bloody conflict between Serb forces and Kosovar-Albanian rebels. Serbia does not recognize Kosovo as an independent country.
"My family had left Kosovo before the war broke out, when I was four years old, and they tried to make a life in Switzerland with me and my two brothers," Shaqiri wrote on the Players' Tribune website ahead of Friday's match.
"It was not easy. My father didn't speak Swiss German, so he had to start out washing dishes in a restaurant."
For the game against Serbia, Shaqiri also sported a pair of boots with the left displaying the Swiss flag and the right showing the Kosovo emblem.
"I feel that I have two homes,' continued Shaqiri in his personal essay for the Players' Tribune website. "It's that simple.
"Switzerland gave my family everything, and I try to give everything for the national team. But whenever I go to Kosovo, I immediately have the feeling of home, too. It is not something logical. It is just a feeling that I have in my gut.
"In 2012, when we played against Albania, I put the flags of Switzerland, Albania and Kosovo on my boots, and some of the Swiss newspapers were saying all kinds of negative things about it. I was criticized for it, but it's crazy to me that some people feel this way because it's simply my identity."
READ: Argentina on the brink of early World Cup elimination after defeat by Croatia
READ: How Diego Maradona redefined football in five minutes
International reaction
However, the duo's goal celebrations left Swiss coach Vladimir Petkovic distinctly unimpressed
"You should never mix politics and football, it's good to be a fan and important to show respect," Petkovic told reporters.
"It's clear that emotions surface. I think on and off the pitch we need to steer away from politics in football and we should focus on this as a sport that brings people together."
The goal celebrations also didn't go down well in Serbia.
Xhaka "shamefully provoked our fans," the online version of the Blic paper commented. "After making a 'double eagle' gesture clearly alluding to his (ethnic) Albanian origins, he was running on the pitch trying to attract the attention of the cameras.
It added that the two Swiss players "celebrated their success with a 'black eagle' sign of people who believe in the idea of the so-called 'Greater Albania.'"
Serbian state-run television RTS reported that the country's Serbian Football Federation had made a complaint about Shaqiri's boots ahead of the match.
"We sought that he changes the boots. It was a provocation, we were playing against Switzerland, not Kosovo," said official Jovan Surbatovic.
Meanwhile people in Kosovo's capital, Pristina, came out onto the streets to celebrate Switzerland's victory, while media in the country praised the "extraordinary performance" of the Swiss goalscorers.
"The gesture of Xhaka and Shaqiri causes hysteria in Serbia," the Zeri paper commented.
Kosovo President Hashim Thaci also tweeted congratulations to Shaqiri and Xhaka and the Swiss team on a "well-deserved win. Proud of you! Kosovo loves you!."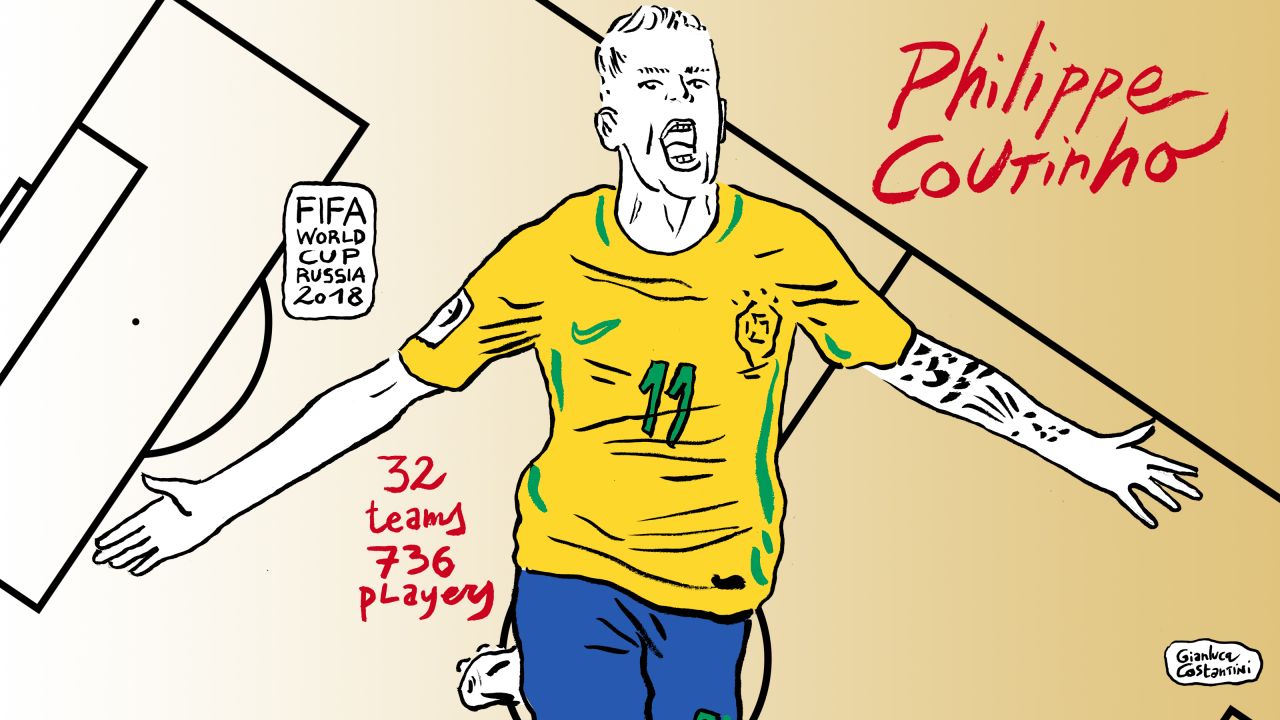 Moments of the 2018 World Cup