At least two people were killed and more than 100 injured in an explosion Saturday at a rally attended by Ethiopian Prime Minister Abiy Ahmed, officials said.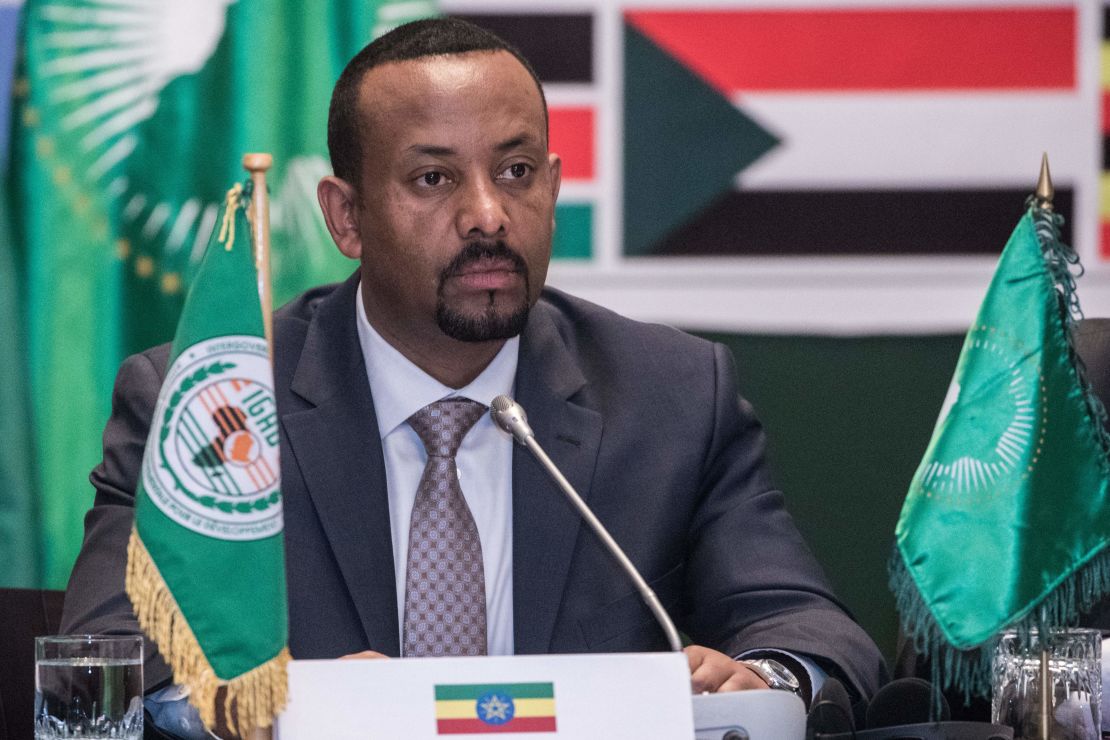 In footage from state TV, bodyguards rush Ahmed unharmed off the stage in Addis Ababa where he had been sitting after the blast.
Health Minister Amir Aman tweeted Sunday that 156 people needed medical attention and 44 were hospitalized. Five people were in a critical condition, he said.
"Thank you all those who volunteered to donate blood for victims of the incidence," Aman tweeted. "Currently there is no shortage of blood. Please keep up the good work. That's what defines being Ethiopian."
Six suspects were arrested, according to state broadcaster ETV, which carried a statement from the Federal Police Commission.
Nine members of law enforcement, including the deputy police commissioner of Addis Ababa, were arrested for alleged dereliction of duty in connection with the blast, police said.
Solomon Ali of the Ethiopian Red Cross Society said it was difficult to move the wounded from the blast site because thousands of people were at the rally.
The explosion occurred after Ahmed had finished giving a speech before thousands of supporters in the capital's Meskel Square.
It's too early to know if the deadly blast was an assassination attempt on the new Prime Minister, the minister of government communications said.
Minister and spokesman Ahmed Shide said an investigation is underway, and any findings will be made public.
UN Secretary-General António Guterres expressed his solidarity with Ethiopians.
"The Secretary-General condemns this act of violence," his spokesman Stéphane Dujarric said. "He conveys his condolences to the families of the victims and wishes a speedy recovery to those injured."
In April, the 41-year-old Ahmed was sworn in on a platform to unite Ethiopians and improve relations with neighboring Eritrea.
Last week, he announced he was allowing access to 264 websites blocked under the previous regime.
CNN's Richard Roth, Tefera Ghedamu, Taylor Barnes, Hannah Ritchie, Susannah Cullinane and Milena Veselinovic contributed to this report.