It is a rare window into arguably one of the least visible but more vital wars in the world right now – the fight for Yemen.
CNN has obtained footage from the frontline fight for the port city of Hodeidah, perhaps the most important and deadly chapter in the war yet.
If the Iran-backed Houthi rebels lose control of the port to forces loyal to the ousted Yemeni government, which is backed by Gulf powers, then that could spell an end to their control of large swathes of the country. Why? Because the port city is their lifeline to the outside world.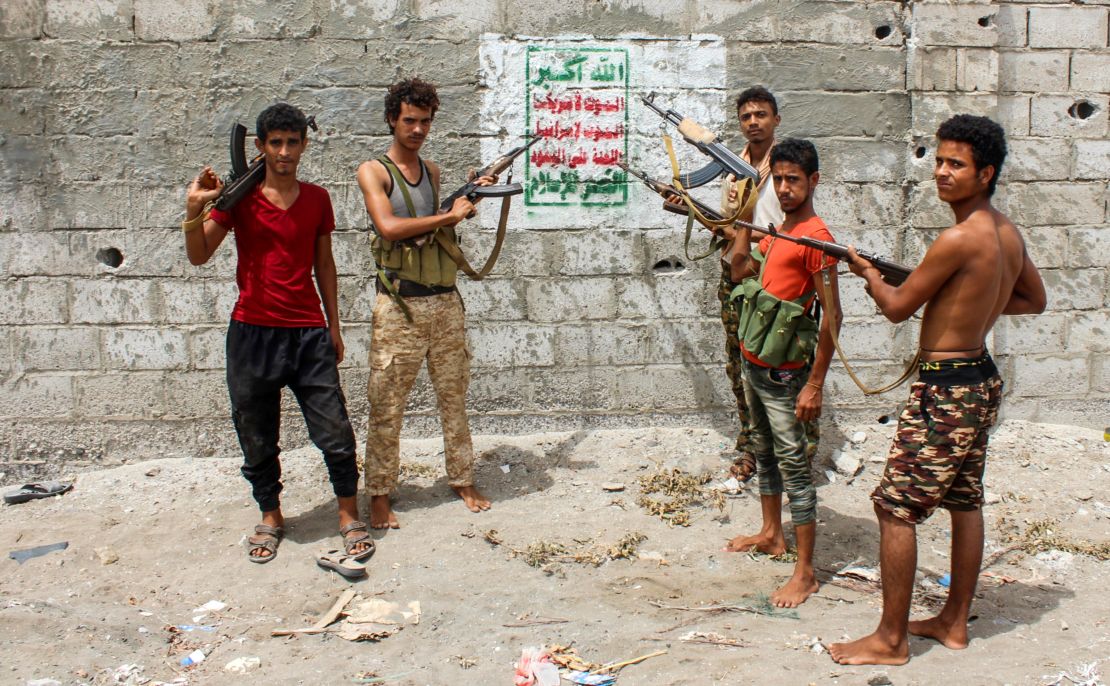 The biggest losers, though, remain ordinary Yemenis – 20 million of whom rely on aid shipments that come mostly through the port. Hodeidah is the point of entry for around 70% of the country's food imports and foreign aid.
This is why the fight for the port city is viewed as such an existential moment in Yemen's largely unseen war.
Gulf-backed fighters showed a cameraman working for CNN the external reaches of the city's airport, a matter of hours after they claimed to have retaken it from the Houthis. It shows an outside building in severe disrepair and the roads around this vital piece of infrastructure almost deserted.
The footage also shows dozens of US-designed armored vehicles that appear to be used by troops from the United Arab Emirates who, with their Saudi allies, are providing the military might for the anti-Houthi offensive.
The US has heavily assisted its Gulf allies with mid-air refueling and intelligence for their air campaign, which has been blamed for causing hundreds of civilian casualties. Yet the Pentagon, hearing claims from the UN that as many as 250,000 people might lose their lives in the Hodeidah offensive, has publicly withdrawn its support for this part of the conflict.
The footage also shows the beginning of what the UN has warned could become another ghastly chapter in what is already the world's worst humanitarian crisis.
Hodeidah residents told CNN's cameraman that they fled for two days over mountains and valleys to make the normal two-hour journey to safety outside of the city limits. Mines and explosions dogged their every move, and they now sit in dusty makeshift housing, sharing the minimal food they have among dozens of hungry young mouths.
The UN says a child under five dies from preventable causes every 10 minutes in Yemen.