A migrant who earned the nickname "Spider-Man" after scaling a building to save a child dangling from a balcony had his first day at a new job with the Paris Fire Brigade.
Mamoudou Gassama's remarkable rescue of a child in May not only won him internet stardom – but French citizenship and a job with the fire department.
The 22-year-old Malian migrant began his new job on Sunday, his press spokeswoman Djeneba Keita told CNN.
He was one of 24 new recruits, the Paris Fire Brigade tweeted on Thursday.
Gassama's jaw-dropping rescue prompted French President Emmanuel Macron to invite the young man to the Élysée Palace where he was given a certificate and a gold medal for performing an act of courage and dedication.
Gassama told Macron: "I didn't think about it. I climbed up, and God helped me."
Gassama said that when he reached the apartment, he became scared and started shaking.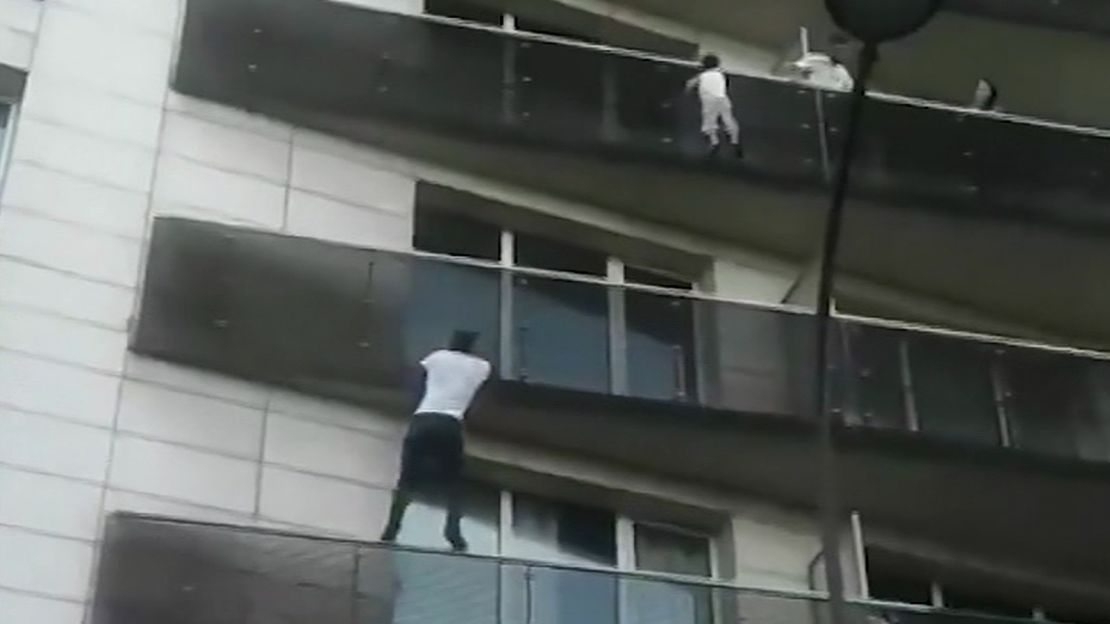 Speaking to CNN affiliate BFM TV after the rescue, Gassama said he had been in the neighborhood to watch a football match in a local restaurant when he saw the commotion.
"I like children. I would have hated to see him getting hurt in front of me," he said. "I ran and I looked for solutions to save him and thank God I scaled the front of the building to the balcony."
According to judicial sources, the 4-year-old child's father was out shopping when the incident occurred.
The father, who was being investigated for abandoning his parental responsibilities, will be sentenced in September, a spokesman for the Paris prosecutor said.
Sandrine Amiel reported from Paris, and Sheena McKenzie wrote in London. CNN's Saskya Vandoorne, Samantha Beech and Ben Westcott contributed to this report.