A mass brawl erupted in a basketball match between Australia and the Philippines Monday resulting in 13 players being ejected from the court.
Video shows punches, kicks and objects being thrown after a melee broke out with just over four minutes left in the third quarter of the 2019 World Cup qualifying tie.
The Philippines was left with just two eligible players before the match was halted at the end of the third quarter. The final score listed as 89-53 to Australia on the International Basketball Federation (FIBA) website.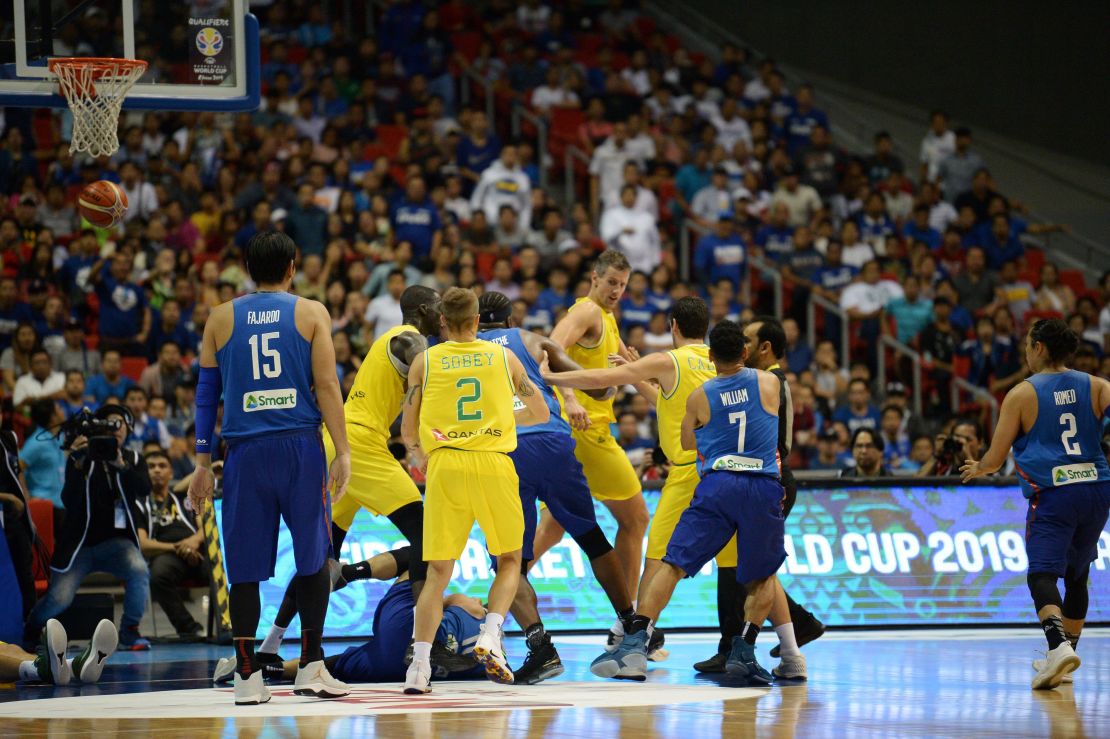 READ: LeBron James signs four-year Lakers deal
"Basketball Australia deeply regrets the incident in tonight's match between the Boomers (Australia) and the Philippines in Manila," read a statement from Basketball Australia chief executive Anthony Moore.
"We are extremely disappointed with what happened and our role in it.
"This is not the spirit in which sport should be played and certainly not in the spirit in which we aim to play basketball.
"We apologize to our fans and will await the penalties to be handed down."
The fight was sparked when Australia player Chris Goulding was shoved to the floor. FIBA has announced it has opened disciplinary proceedings against both teams.
Footage from the Philippine Arena quickly went viral, with Filipino boxing legend Manny Pacquaio tweeting a picture of a basketball and a boxing glove.