On a tense, fraught night in Turin, England's World Cup hopes were shattered 12 yards from goal.
With a place in the final of Italia 1990 at stake, England and West Germany were locked at 1-1 after 30 draining minutes of extra time.
Stuart Pearce and Chris Waddle missed the two decisive penalties which led to England's demise and left mercurial star Paul Gascoigne blubbing, an image that would become synonymous with English failure at the World Cup.
In the intervening 28 years England fans have had little to nothing to cheer – until now.
READ: The agony and ecstasy of England's shootout win
READ: London vibrates to World Cup rhythm as England shapes new destiny
"It's absolutely bloody wonderful," says Pete Davies, journalist and author of "All Played Out," dubbed the "the best football book ever," of the current national team, which will play Sweden in a World Cup quarterfinal on Saturday.
"There's an image I've seen on Twitter of (Gareth) Southgate consoling one of the Colombian players after the shootout," added Davies, referring to England's coach.
"It's an absolutely superb image and to me that's the England we could be, not just as footballers but as people.
"Inclusive and welcoming to people of other countries and other nations and other cultures and other ethnicities. It's a lovely, lovely image and that's what I would want England to be seen as, that's what is important to me."
If Southgate's empathy has caught the imagination so too has the England coach's sartorial sense – retailer Marks & Spencer's waistcoat sales have reporteldy risen 35%.
Taxi for Lineker?
Before and during Italia 1990, Davies was given unprecedented access to the England national team, its players and manager Bobby Robson.
One of many incredible anecdotes – unheard of in this day and age – is of Davies meeting Robson for a short chat about football, which ends with the England manager confessing, in the back of a taxi, that he is on the verge of dropping star striker Gary Lineker from the World Cup squad.
Such was the trust Davies built up between everybody associated with the national team, they found their conversations a cathartic, safe space for venting any frustrations, safe in the knowledge it wouldn't appear in the papers the next day.
At the time, Davies had already written two novels and the players he became closest to at the camp went out to buy his books and read them.
Never before – or since due to the impact his book had – had another journalist been granted such an insight into the workings of a football team.
'People were dying'
In the late 1980s, English football was in a dire state. Clubs were banned from European club competitions in the wake of the Heysel Stadium disaster and hooliganism was rife.
England fans' reputation preceded them wherever they went and all were tarred with the same violent brush.
READ: England knocks out Colombia on penalties to reach the quarterfinals
READ: The World Cup sexism that won't go away – and the female reporters on the front line
"If you ask me personally how it feels to look back at being in the Stadio Deli Alpi in Turin for the semifinal in 1990, it feels like yesterday to me," Davis says.
"But on the other hand, if you compare this World Cup to how things were 28 years ago it's a different universe entirely.
"How different the world was and specifically how different football was and more specifically how different English football was, it's a completely different universe. You forget now how dismal the condition of English football was in the late 80s.
"Stadiums were wretched, they weren't safe and people were dying going to football games. That's absurd, that's extraordinary, that's so unacceptable. How did we allow it to come to that?"
The negative way in which England was portrayed off the pitch became mirrored on it. As Davies puts it, the relationship between team and media was "100% toxic."
Fast forward 28 years and the vibe surrounding the England national team couldn't be more different.
Coach Southgate last week spoke of his pride in his diverse, young team on the pitch which is a mirror of Britain's society. Not since the home European Championships of 1996 has the public felt so connected with its national team.
"It's a night and day," says Davies. "We have a football team that is so sympathetic and that is reported on with nuance.
"We've got players with backgrounds from Jamaica, a player that grew up in Portugal (Eric Dier) and you think: 'This is better than the small-mindedness and the xenophobia that stains England at the moment. '
"This is optimism and it's lovely to be an England football fan at a time like this … because it's rare!"
Such positivity is mirrored in the way this England team plays on the pitch.
"Yes I want us to win, I want us to play exciting football and there are moments that we've seen from this squad where they've played fluently, with freedom and they've expressed themselves,"said Davies.
"They have played with patches of liberation and excitement that make you think: 'Yeah, we really could go all the way' and it's lovely to be watching a tournament with hope rather than cynicism.
"But the wider thing is you look at how that squad represents us and how Southgate represents us and you think: 'That's really valuable.'"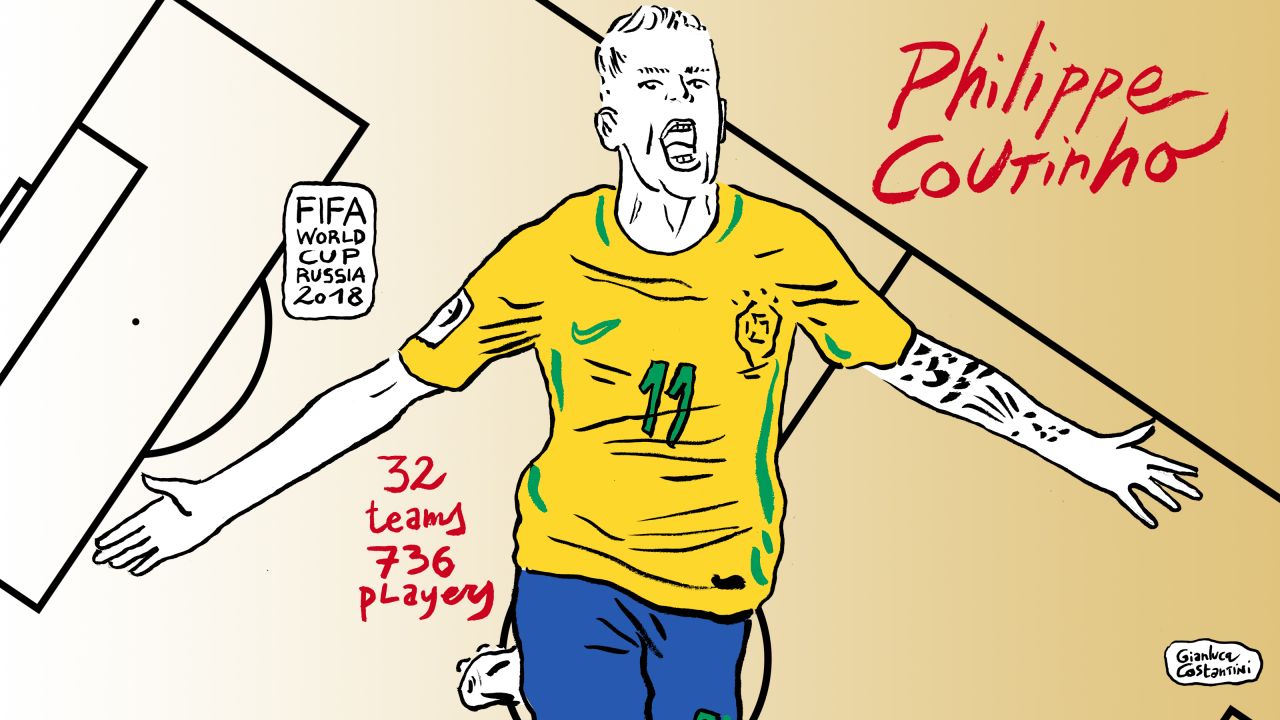 Moments of the 2018 World Cup