Editor's Note: Alex Kalinauckas is Autosport's Plus Editor and Formula E correspondent.
Former Formula One world champion Nico Rosberg takes you for a ride in the Gen2, the all-electric race car that will make its debut in Formula E later this year.
When the fourth Formula E season finishes in New York later this month, the all-electric racing series will crown its fourth different title winner from just four different teams.
By comparison, in the four years that the start-up championship has been running, Formula One has had two title winners, with both coming from the same all-conquering Mercedes team.
FE has so far only had two different team champions – Renault e.dams will finally relinquish its grip on that prize to Techeetah, Audi or Virgin Racing at the end of this campaign.
But other motorsport series that are praised for their variety of winners such as NASCAR and the DTM have had two and three different teams' champions respectively since 2014, with far fewer manufacturer entries than FE currently boasts.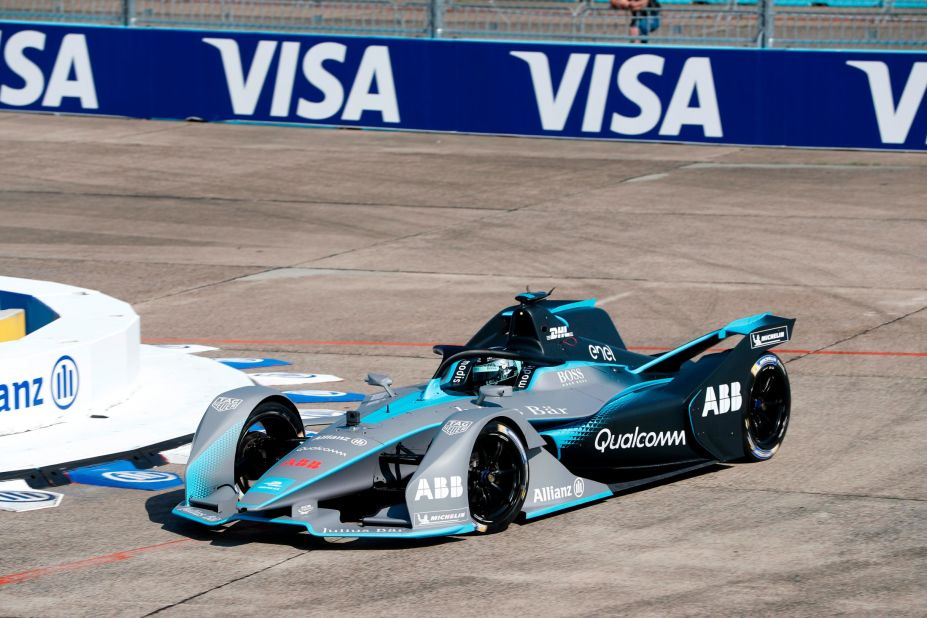 Former F1 champion Nico Rosberg takes Formula E car for a spin in Berlin
READ: Susie Wolff to run Leonardo DiCaprio's FE team
FE's 2014-15 champion was Nelson Piquet Jr of NEXTEV Team China Racing, who mastered the series' carbon brakes on his way to the inaugural title.
Renault's Sebastien Buemi triumphed in 2015-16 over long-time rival Lucas di Grassi, while in season three it was the latter's turn to take the title for Abt Audi Sport. He overhauled Buemi's points advantage – aided by the Swiss driver missing two races – and prevailed in a thrilling season finale.
Now, one of Techeetah's Jean-Eric Vergne or Virgin driver Sam Bird will win FE's fourth championship, which has once again gone down to the wire. In the three previous campaigns, the championship hasn't been clinched until the very last race.
Vergne could have secured the 2017-18 title early had things panned out a little differently at the Zurich ePrix – Switzerland first motor race for 64 years.
But a combination of not delivering in FE's randomly-drawn qualifying group segment and an in-race penalty for speeding during a full course yellow period cost Vergne, as Bird nearly halved his points deficit between the two with a second-place finish.
"I was worried that JEV would run away and he had a chance in Zurich," says FE CEO and founder Alejandro Agag. "I would have been extremely happy for JEV, but not so happy for the championship and for the show because we have many thousands of people coming to see the race in New York and they want some excitement.
"If the champion is already decided, it will be less exciting than if the championship were still alive. But this is what I want as promoter, that the championship stays alive until the last weekend. That's why the only double header we were able to keep is the last one, because it gives more chances to keep the championship open."
Agag refers to the sole double header on FE's season five schedule, which will again be a New York finale, but it's not just calendar considerations that play a part in FE's healthy competitive spread.
The rigidly controlled rules – manufacturers can only produce their own motor, invertor, gearbox, suspension and control systems – mean spending is reduced and there is less chance one team having a sizable advantage.
Sebastien Buemi's Formula E simulator training
READ: Classic cars reborn as electric vehicles
All the aerodynamic development that adorns every F1 car in the shape of costly contorted carbon fibre is banned in FE thanks the championship's spec body kit, which also facilitates close racing.
The cars, with their heavy batteries and tricky brakes, are notoriously hard to drive – which is a brilliant test for drivers who are punished for the slightest error.
The sporting rules also encourage competition.
The group qualifying draw means there's always the chance a driver may slip up and miss out on the battle for pole position if they are forced run early when the tracks are not necessarily at their best.
The combination of these factors is a major strength of FE. Even di Grassi's Audi squad, which has generally had the fastest car this season, has been undone by its struggles with reliability in the early rounds and not being able to guarantee high starting spots.
Critics suggesting this approach depends on gimmicks needs only need to look at F1's DRS overtaking aid and high degradation tires, or NASCAR's Stage segments and Chase Championship format, to realize that they exist across most forms motorsport.
"What helps is allowing the window for development to be smaller," adds Agag. "Also the client manufacturer rule – if you think about it, the team that is winning [Techeetah] is a client team [of Renault], it's not a manufacturer. So, you [can] have a team making the powertrain that is behind the team that's winning."
Formula One champion test drives the race car of the future
READ: The world's only all-electric Ferrari
Once FE's fourth champion is crowned in New York the championship moves on to a landmark moment in its history – the new-for-2018-19 Gen2 car.
New technology always offers the chance for one team to steal an advantage, as Mercedes did in F1 with the hybrid turbo regulations in 2014.
The German automotive giant is joining FE for season six, as is Porsche, and so FE must work hard to maintain the sustained competitive spread it currently enjoys.
With an intriguing "Mario Kart" inspired race format system being introduced in season five, plus continued careful cost management and a new car that looks just as complex to drive as the current machine, the championship is in control of its own destiny.
Domination hurts motorsport series, FE needs its run to continue.