'I can be someone, I can be someone," say the kids playing football in Bondy, Kylian Mbappe's birthplace.
The 19-year-old, who wasn't even born when France won their first World Cup, traveled to Russia 2018 with the label of the world's most promising teenager.
He returned with the World Cup trophy and a reputation as the heir apparent to Cristiano Ronaldo and Lionel Messi as the world's best player.
His return to France on Monday also shone a spotlight on Bondy, just over 10 kilometers from the Stade France in Paris, where the French national team plays its home games.
Bondy is a place Mbappe has never forgotten.
He's donating his World Cup winnings – reportedly as much as $500,000 – to Premiers de Cordée, a charity that offers sporting opportunities to children who are hospitalized or have disabilities, which is based at the Stade de France. The charity confirmed to CNN they will receive Mbappe's winnings in September.
"Children have stars in their eyes, when they see Kylian," says Premiers de Cordée spokeswoman Ninon Bardel, adding Mbappe has been working with them for around a year.
"Sometimes they have some difficulties to realize that he is real, it's quite fun. But Kylian has a such ease with them that everything become normal and simple. He says himself that the stars are children.
"'Premiers de cordée' is a french mountain expression," continues Bardel. "The 'premier de cordée' is the one in front of us who brings all the others to the top.
"We, our association, would like that the kids feel able to move, practice sport and keep up the morale to get out and realize theirs dreams. It's a metaphor. We try to take them, thanks to sport, where they do not necessarily feel able to go."
In the streets where Mbappe used to play football, the star – through his sponsorship with Nike – had a futsal pitch installed for the community.
"Merci les bleus! Merci Kylian!" reads a sign hanging on the fence.
READ: Kylian Mbappe – The 'phenomenon that breathes and sleeps football'
READ: Key moments from France's electrifying World Cup final win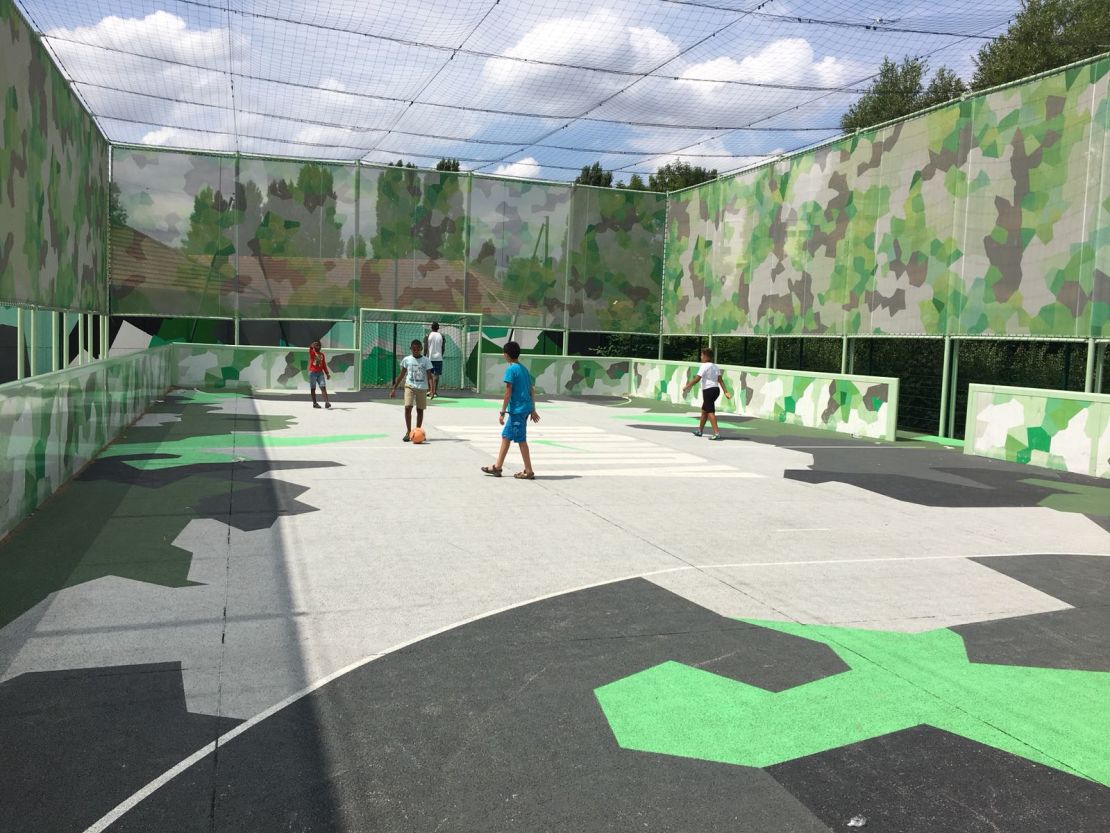 'This is Bondy, this is Mbappe'
The Greater Paris area, particularly its diverse, sprawling suburbs, is arguably the most fertile breeding ground in the world for top-class footballing talent.
Mbappe, Paul Pogba, N'Golo Kante, Blaise Matuidi, Anthony Martial, Kingsley Coman and Algerian Riyad Mahrez were all either born, raised or had their footballing educations in the Ile-de-France.
One such area is the commune of Bondy.
The town hall, a dreary, gray building, is adorned with a big red banner, which reads: "Thank you Kylian, all of the people of Bondy are with you!"
The reputation of the banlieues – suburbs on the outskirts of Paris – suffered in the aftermath of riots and terrorist attacks, with some being labeled "no-go zones."
Nabil Larbi is a municipal councilor at Bondy's town hall, but he was also neighbors with Mbappe when the pair were growing up in the commune.
He believes Mbappe's success – and the achievement of such a diverse national team – serves as a reminder of the talent that lies within the banlieues.
"Mbappe is a pure product of Bondy," Larbi tells CNN. "Mbappe is from a mixed family; his father is from Cameroon, his mother is from Algeria and he is a mix of that. This is the image of Bondy and the image of the French team.
"Now we have to see diversity as a positive thing. When we usually hear about the suburbs, when we hear about Bondy, we hear only negative things.
"But when you come into Bondy, you realize it's 'fake news' because you are welcome, everybody is welcome. It is pleasant to live in Bondy. I have been in Bondy for 35 years and here I can say that diversity is a strength for the town.
"This is France, this is Bondy, this is Mbappe."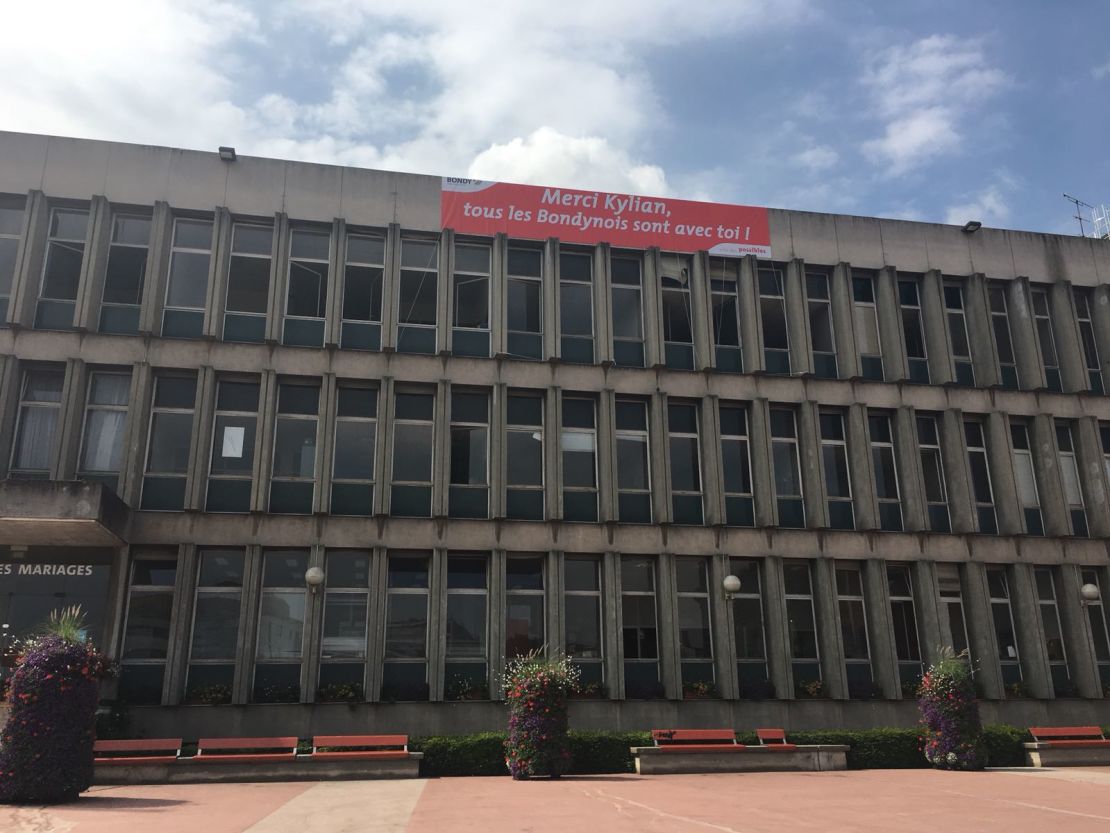 READ: Best moments of Russia 2018
READ: France's World Cup win is a victory for immigrants everywhere
Larbi says Mbappe is an "idol" and a "symbol of hope" for the young people in Bondy, who have since been reinvigorated by the teenager's success.
"When they play and train, they can say: 'I can be someone, I can be someone,'" he explains.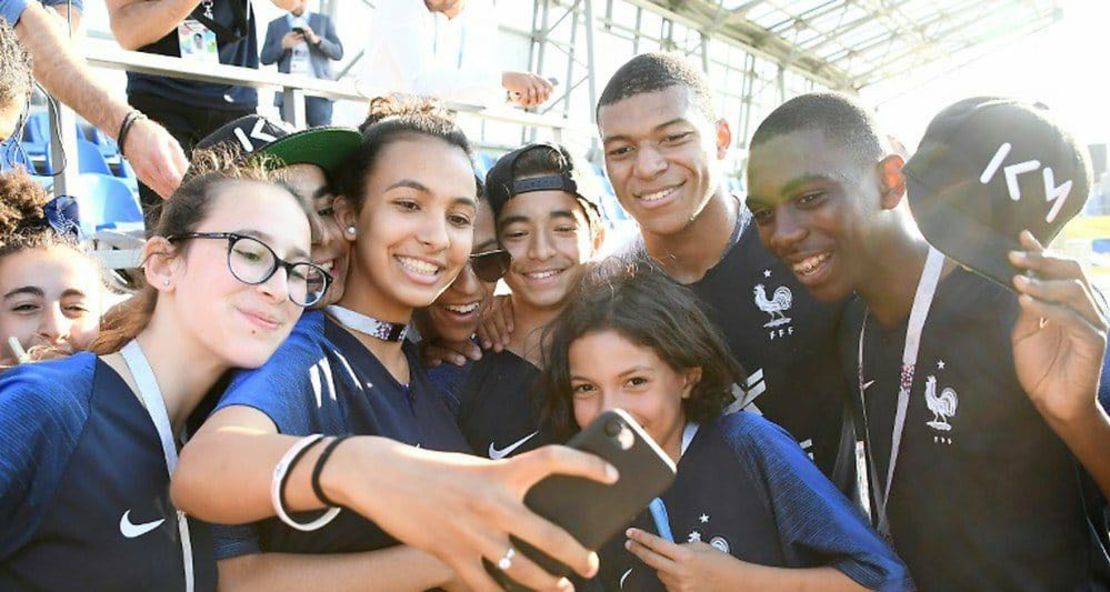 At the Jean Renoir School in east Bondy, Mbappe's generosity was felt long before he shot to superstardom in Russia.
During a visit prior to the World Cup, Mbappe told the class of 25 students that he was personally sending them to watch France vs. Denmark and Portugal vs. Morocco.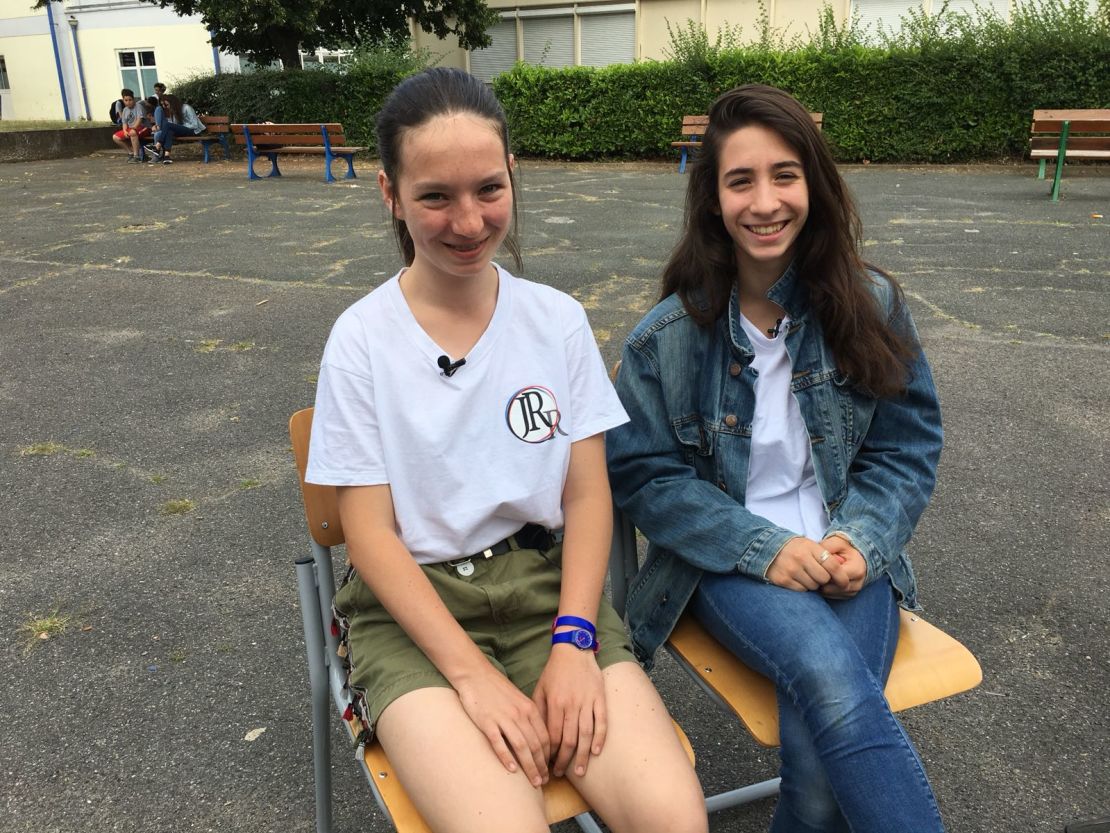 "It was a lot of emotion," says pupil Louise Monciero, 14. "Because we were there and Kylian came towards us and to see this guy from Bondy, like us, it was a dream it meant everything is possible.
"Someone like us can become a professional player and win the World Cup," added classmate Zoe Crihan, 13.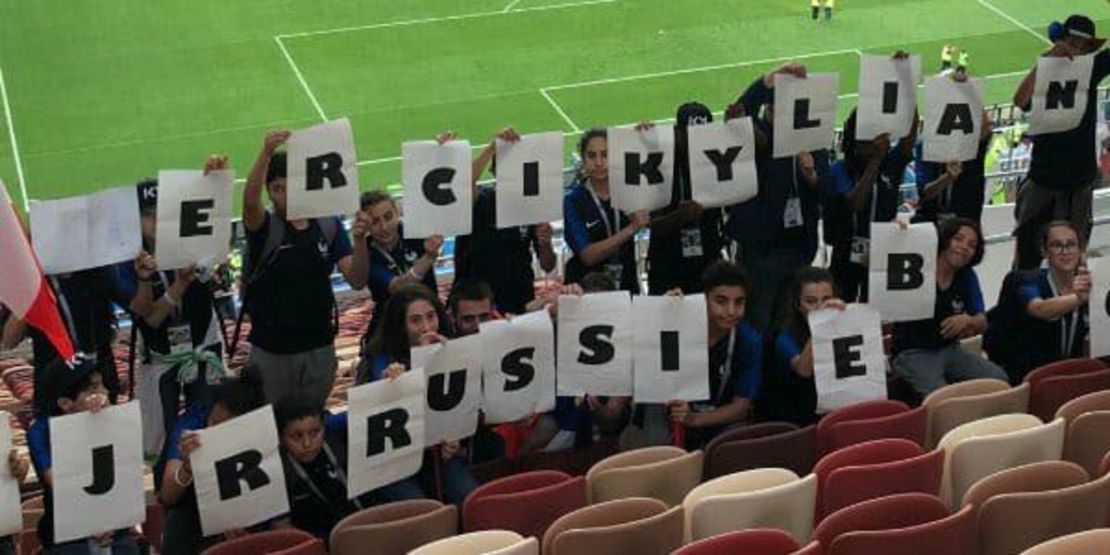 The negative portrayal of the banlieues affected those living in the communities but Larbi believes the World Cup success can help them shake off those unfair connotations.
"I hope that the victory of France makes everybody in France remember that diversity is a strength and not the contrary," Larbi says. "Because of Kylian Mbappe, the spotlight is on the suburbs like Bondy.
"So we are very proud, first of all, of Bondy and we are very proud for the Mbappe family. Becuase we know them.
"We have 55,000 people living in Bondy and everyone knows this family and we can say that everybody is proud as if it was our family, as if Kylian was our kid.
"Kylian is our son, is Bondy's son. We are waiting for him, we're in a hurry to see him bring the cup to Bondy and I think we will throw a big party for him in Bondy when he comes back."
READ: France crowned world champion after 4-2 win over Croatia
AS Bondy
Situated 11 kilometers northeast of central Paris, the town is home to AS Bondy, Mbappe's first football club.
The Mbappe family is one with sporting pedigree. Father Wilfried was a youth coach at the club for more than 20 years, before retiring earlier in 2018, and mother Fayza played handball for Bondy in the French first division.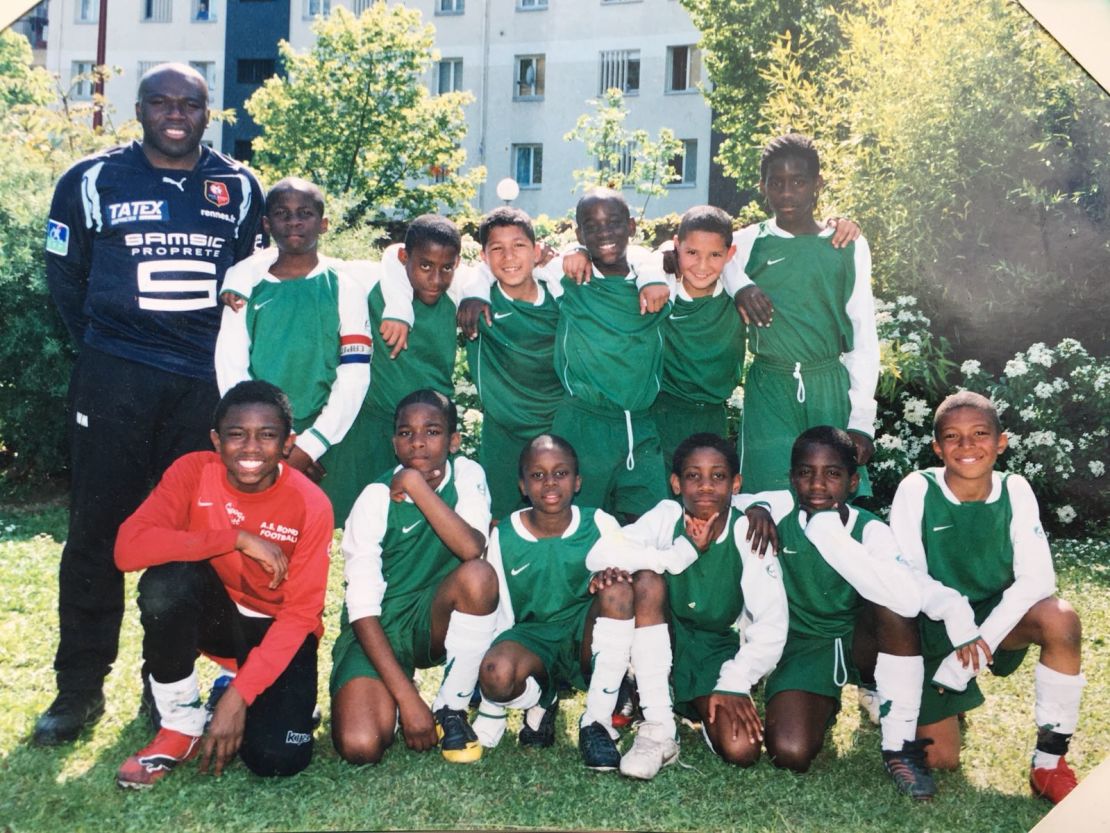 Though Mbappe's rise has been nothing short of meteoric, it has likely come as no surprise to those within the sport and those who knew him as a child.
"Since Kylian Mbappe was young, we hoped he would become somebody and we were sure he would become somebody," Larbi says.
"When he played, we saw he had more potential than the other players. When he was younger, he played only with bigger players and not with the same aged people."
In his early teens, Mbappe attended Clairefontaine – the French Football Federation's official academy – and had previously been on trial at English Premier League side Chelsea, who he even played a friendly for.
Then, at 14 years old, came a visit to Real Madrid where the now-famous photo of a grinning Mbappe beside his idol Ronaldo was taken.
Manchester United and current club Paris Saint-Germain also sent scouts but, ultimately, Mbappe decided on Monaco.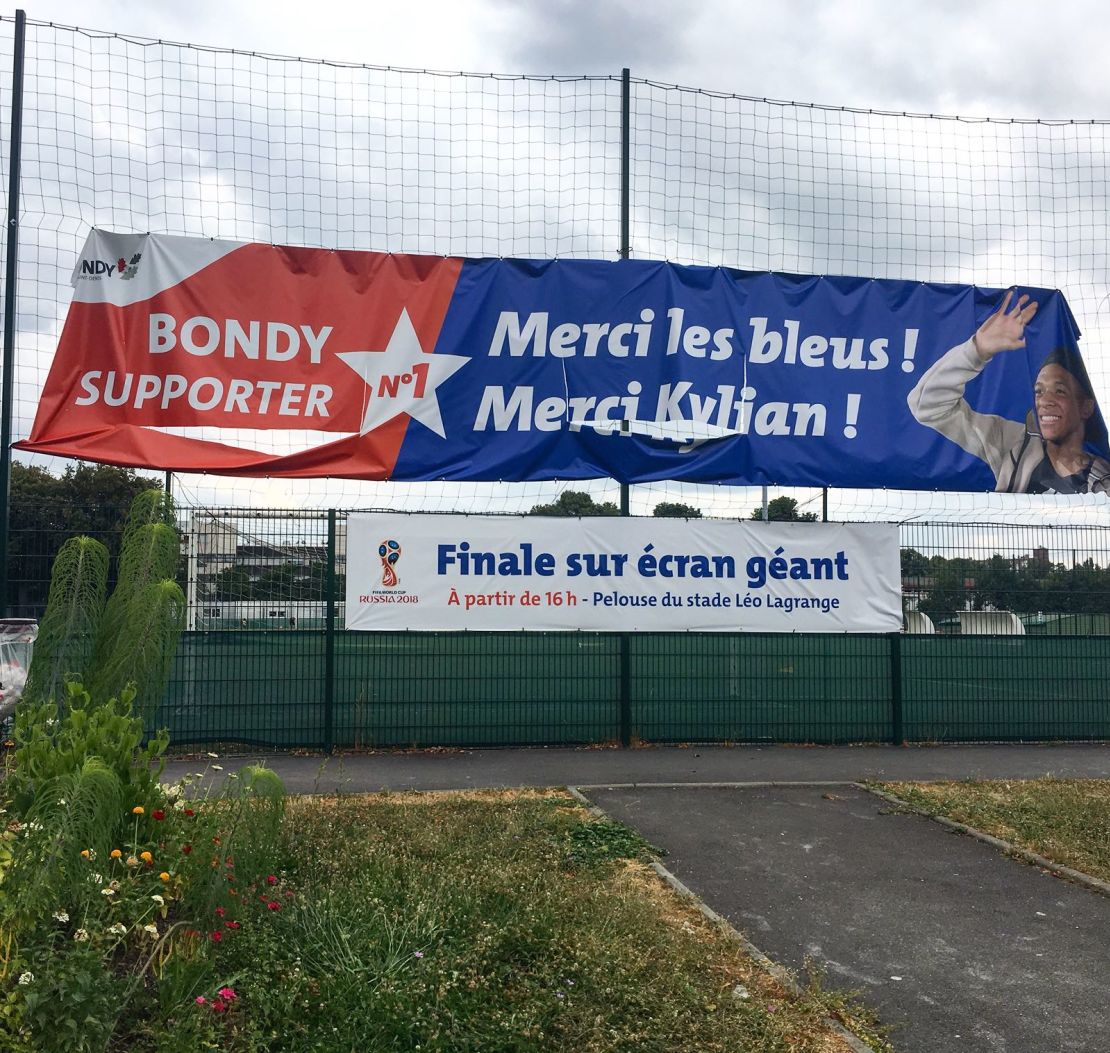 A 'phenomenon'
"I knew that he was a phenomenon," AS Monaco vice president Vadim Vasilyev, the man who gave Mbappe his first professional contract, told CNN Sport ahead of the World Cup final.
"It's not just 'very good,' it's not 'top,' it's a phenomenal player. He has all the ingredients. Of course it happened more quickly than anybody could have envisaged, even himself, that's for sure.
"He breathes football, sleeps football, actually nothing else on his mind.
"But he's doing it at this level and I'm not surprised at all. It just confirmed what we knew all along, he's an amazing talent and this boy will become one of the best – if he isn't already – one of the best in world."h
But, were it not for Vasilyev's intervention, Mbappe might never have broken through into the Monaco first team.
"I said: 'What's the problem? Let's sign him (from the youth team),'" he recalls. "They said it wasn't easy and it turned out there were some complications. He was not really very happy and actually he wanted to go.
"I started seeing his parents and watching him in training and I sent him in the first team to train with our coach Leonardo Jardim. They said: 'Wow, how come this boy is in our academy and we didn't know about it.'
"We built a relationship of trust and then he signed his pro contract."
Comparisons have naturally been drawn to France's most prolific striker, Thierry Henry; the career beginning at AS Monaco and the electric pace and skill, but Vasilyev feels these are misplaced.
"I know Kylian and he doesn't like to be compared," Vasilyev explains. "He respects Thierry a lot but he doesn't want to be compared to anybody.
"He is himself and he will write his own history in football and I agree with that."
Now here he is, still just a teenager but already writing history.
The first player born after the 1998 triumph to be picked for the national team is now the man, or kid more accurately, who led his country to only its second World Cup.
At just 19 years of age, there remains plenty of time for Mbappe to keep writing.