Editor's Note: David A. Love is a writer and commentator based in Philadelphia. He contributes to a number of publications, including Atlanta Black Star, theGrio.com, WHYY and Al Jazeera. Follow him on Twitter: @DavidALove. The opinions expressed in this commentary are those of the author. View more opinion articles on CNN.
The recent announcement that 12 Russian nationals have been indicted by Robert Mueller for hacking the Democratic National Committee during the 2016 election is another reminder of how vulnerable our democracy is to such breaches.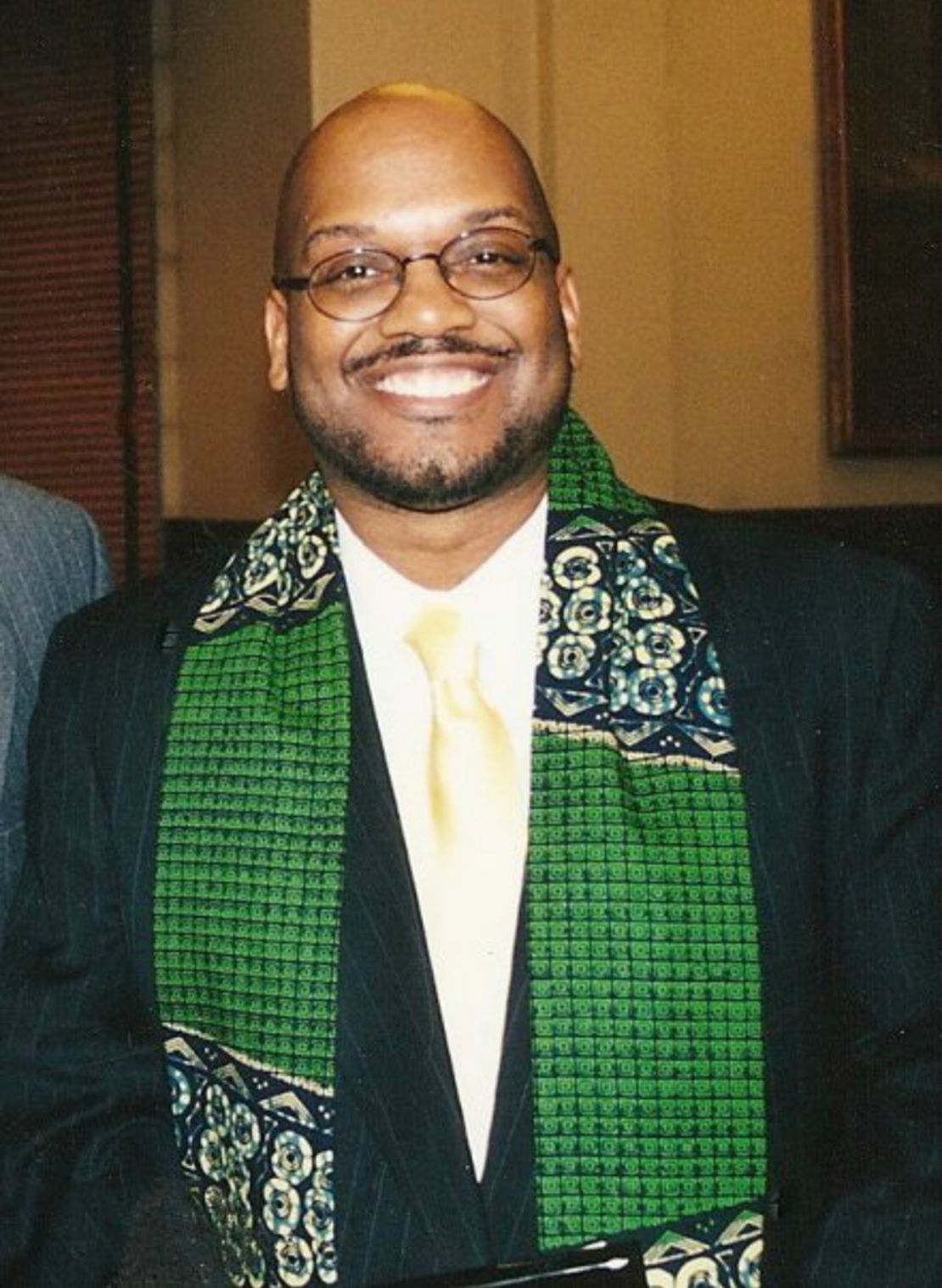 The indictments charge that via hacking, phishing attacks, money laundering and interference on multiple other fronts, Russian officials worked to sabotage Hillary Clinton's campaign. This arguably helped conservative efforts to usher Donald Trump into the presidency.
During the US-Russia summit Monday in Helsinki, Trump sided with Russian President Vladimir Putin and accepted his denial that Russia interfered with the election.
Now, in this 2018-midterm election season, as some predict a blue wave of resistance to Trump, his policies and alarming authoritarianism, Republicans want to split up the Democratic political opposition and divide black and Latino voters. And Russia looks like it wants to help here, too. But this time it won't work.
The most recent example of this strategy is the #WalkAway hashtag, which is presented as a grassroots effort by former Democrats who are critical of the party's alleged intimidation, confrontation and lack of civility and want people to walk away from the party.
However, #WalkAway has also now been connected to Kremlin-linked Russian bots, and it is now the seventh most popular Russia-influenced hashtag as of this writing, according to the website Hamilton 68, which tracks Russian influence on Twitter as part of the Alliance for Securing Democracy, an initiative of the nonpartisan German Marshall Fund. The purpose of this now-astroturf campaign is to manipulate public opinion by creating the illusion that this is a popular movement. In reality, #WalkAway has become pure propaganda, a psychological operation.
Some of the tweets using the hashtag condemn illegal immigration, claim "Blacks were sold a false bill of goods," and proclaim "the African-American community is leaving the Democrat plantation in droves." Candace Owens, an African-American conservative and communications director of Turning Point USA – a pro-Trump student political group with a "Professor Watchlist" database that tracks professors who "discriminate against conservative students" — has promoted the #WalkAway hashtag. Owens, who has called police brutality a myth and said "unlimited illegal immigration has harmed the black community for decades," claims black voters are walking away from the Democratic Party.
In a video called "Illegal Is The New Black," Owens suggested that Democrats oppose secure borders because they want to bring in new Latino voters. Turning Point USA will conduct black outreach in battleground states such as Pennsylvania and Michigan for the upcoming elections, with a plan to engage less politically active African-Americans, all for a Republican victory.
Attempting to peel off votes by dividing black and Latino voters over the issue of immigration, and suggesting the Democrats favor "illegal" immigrants over African-Americans misses the forest for the trees, and that is the whole point.
When Therese Patricia Okoumou, a naturalized US citizen of Congolese origin, climbed the Statue of Liberty earlier this month to protest the separation of migrant children from their families, she reminded us that black people are immigrants, are fighting for immigrant rights, and are among those undocumented immigrants and noncitizens who face detention and deportation.
Black immigrants, a population that has increased fivefold since 1980, numbering 4.2 million in 2016, come from the Caribbean, Africa and South America, and include thousands of DACA recipients and Dreamers. In 2015, according to the Pew Research Center, unauthorized black immigrants living in America account for 15% of foreign-born black people. Black non-US citizens disproportionately face deportation on criminal grounds (due to racial profiling, interaction with law enforcement and criminal grounds), according to a 2016 report from New York University Law's Immigrant Rights Clinic and the Black Alliance for Just Immigration.
Meanwhile, with Trump ending temporary protected status for Haitians, Salvadorans and Hondurans, an estimated 273,000 American-born children, if they choose to stay in the United States, may be separated from their parents.
While conservatives may predict a massive black defection from the Democratic Party over immigration and other issues, there is — to put it mildly – no evidence of such an exodus, much less a switch to the Republican Party, whose policies are often hostile to people of color and include support of an administration bent on eliminating civil rights and comfortable with separating migrant children from their families.
Like all other voters, African-Americans vote their interests. Black women's civic participation groups are bringing their A game and are energizing black voters in the South, leveraging the power of one of the Democrats' most important constituencies.
And there are other demographics that will put a damper on the strategy of conservatives and Russia Twitter bots.
Latino voters are crucial as the second largest ethnic group behind whites. Puerto Rican voters, including tens of thousands displaced due to Hurricane Maria, will play a key role in states such as Florida. Millennials, poised to become the largest living adult generation, are energized by issues such as gun control and can change the midterm landscape. And white suburban women have organized on the local level since the 2016 election. Democrats are getting engaged and joining forces with independents and Republicans who are frustrated.
As Republicans manage a shrinking base of angry white voters, Democrats, with lessons learned from 2016, can overcome conservatives and Twitter bots and claim victory with hard work and organization, a strong message and authentic, dynamic candidates.
Get our free weekly newsletter
Sign up for CNN Opinion's new newsletter.
But clearly the Democrats must do more, particularly if they want to take advantage of the current political environment and leverage the widespread resistance to GOP policies. The party has faced criticism for failing to support black women candidates, and nearly 200 black female leaders sent a letter to Democratic leadership, putting them on notice for failing to protect Rep. Maxine Waters from attacks from the White House and criticism from some members of the Democratic Party.
Republican operatives who want to stop the blue wave have various options, including efforts aimed at voter suppression, voter purges, racial gerrymandering, and, with the help of their Russian handlers, Twitter bots of the variety that helped bring victory to Trump. About 50,000 Russian bots tried to impact the 2016 presidential election, and Twitter suspended some 70 million questionable accounts in May and June. Interfering in the election may have worked in 2016, but in the 2018 midterms and the 2020 presidential election, voters of color and Democratic voters in general won't be fooled. Not this time. Too much is at stake: no less than the very future of American democracy.