Los Angeles police identified the suspect in Saturday's deadly armed standoff at a Trader Joe's grocery store as Gene Evin Atkins.
Atkins, 28, is being held on one count of murder and other charges soon to be determined, Los Angeles police Officer Drake Madison told CNN on Sunday. His bail was set at $2 million.
A Trader Joe's employee, Melyda Eldorado, died in the standoff, which stretched over several tense hours Saturday before the gunman surrendered.
About 40 people were inside the grocery store on Hyperion Avenue in Los Angeles' Silver Lake neighborhood when an armed man ran in, police said. He had crashed a car nearby after firing multiple rounds at officers pursuing him, police said.
The man was fleeing police after a shooting involving an elderly woman and a young woman, Los Angeles police Officer Mike Lopez told CNN. The older woman was the suspect's grandmother, police said. He was driving her car when he wrecked it near the Trader Joe's.
The store remains closed until further notice to give employees time to process the incident, Trader Joe's said in a statement.
"Yesterday marks the saddest day in Trader Joe's history as we mourn the loss of one of our own. Our thoughts are with her family, and our Crew Members and customers who experienced this terrifying and unimaginable ordeal," the statement said. "We will continue to do whatever we can to support them. Thank you for your understanding and outpouring of support."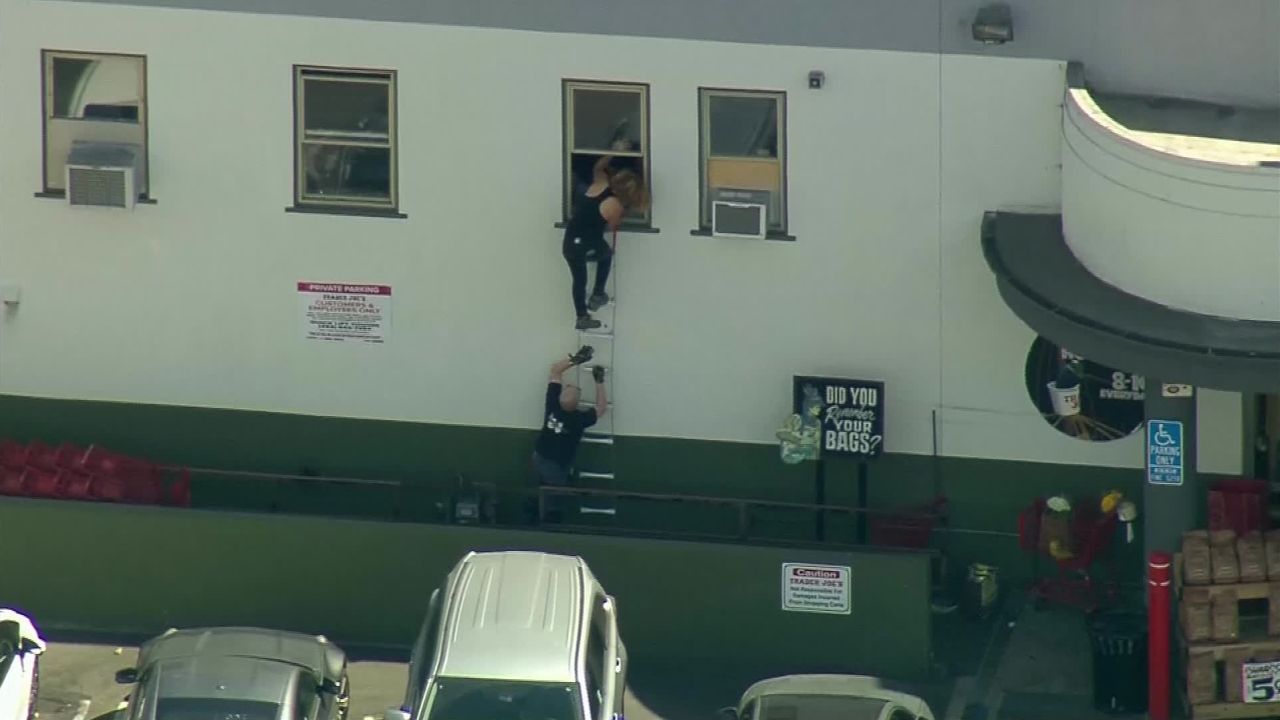 What we know about the victim
Customers ran out of the store when the armed man burst in. Police surrounded the building. During the three-hour standoff, several people walked out of the store with their hands up. Some employees climbed out a back window on a chain ladder.
After talking with hostage negotiators, the suspect handcuffed himself and surrendered, police said.
At a news conference afterward, Los Angeles Mayor Eric Garcetti said a woman inside the store was killed. He did not identify her or say how she died. The suspect's arm was injured in an exchange of gunfire with police, Garcetti told reporters after the standoff ended.
The victim's brother identified her. Eldorado worked at Trader Joe's for four to five years, Albert Corado said.
"She was the person I loved the most in the world," Corado said.
Eldorado was a store manager, CNN affiliate KABC reported.
Public safety agencies responded to the standoff. An armored police vehicle was on the scene along with ambulances and dozens of law enforcement vehicles.
Six people ranging in age from 12 to 81 were taken to the hospital, the Los Angeles Fire Department said. No one suffered life-threatening injuries, spokeswoman Margaret Stewart said.
Among the injured was a 20-year-old woman, who was removed from a vehicle, Stewart said. It was not immediately known whether that woman was part of the shooting before the grocery store standoff.
Police Chief Michel Moore said the suspect shot his grandmother seven times. She has undergone multiple surgeries at a hospital.
'Boom, boom, boom, boom'
A witness said he saw a car crash into something resembling a fire hydrant or a utility pole in front of the Trader Joe's. A man exited the car and ran into the grocery store, said Don Kohles, 91.
"I look behind me and there were two police guys coming with heavy guns, then boom, boom, boom, boom, so I go into TJ's and I see this guy and he comes in," he said.
"And I see the two front-glass doors shot out. I look around and I see a TJ's employee laying on the ground, then all the help was laying on the ground," he said.
The employee did not appear to be hurt, Kohles said.
"We all laid there for about a half an hour until LAPD came and got us out. They helped carry me across the parking lot," Kohles said.
Another witness said it appeared that traffic prevented the suspect from escaping police when he crashed in front of the store.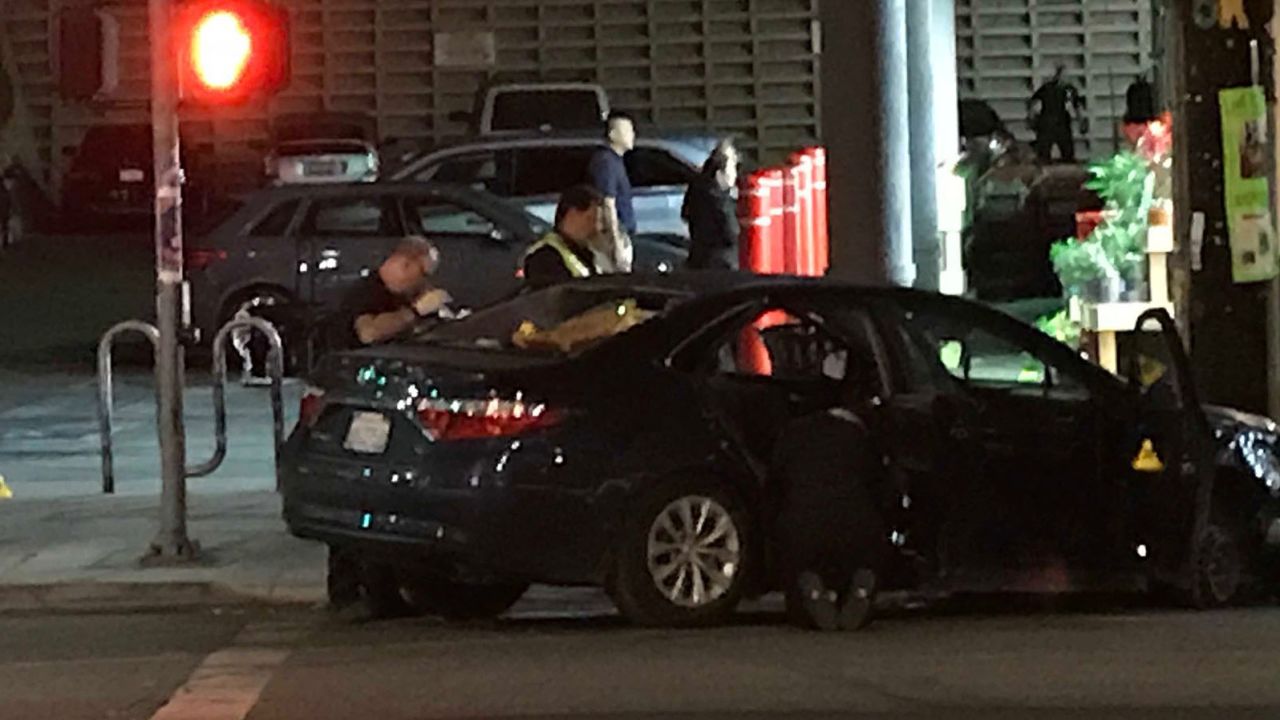 The suspect had a pistol in his hand and "just started opening fire on the police behind him," Devin Field said. When police returned fire, Field and others got down on the ground, he said.
"After he was inside the store for a little while, they had me crawl away from the scene and run away around the corner," Field said.
The exchange of bullets seemed to happen in an instant, witness Miguel Trujillo said.
"He was very focused in getting out of the cops' vision."
CORRECTION: This story has been updated to give the correct spelling of the LAPD chief's first name.
CNN's Cheri Mossburg, Ralph Ellis and AnneClaire Stapleton contributed to this report.